How to get from Phnom Penh to Ho Chi Minh? Let's have a look at the options to travel between these two capitals including, bus, boat and flights
Are you in Phnom Penh and wondering what's the best way to get to Ho Chi Minh City? This post will tell you about the 3 options you have for reaching your destination. This post will include where and how to get tickets for the transportation and the advantages of all 3 options.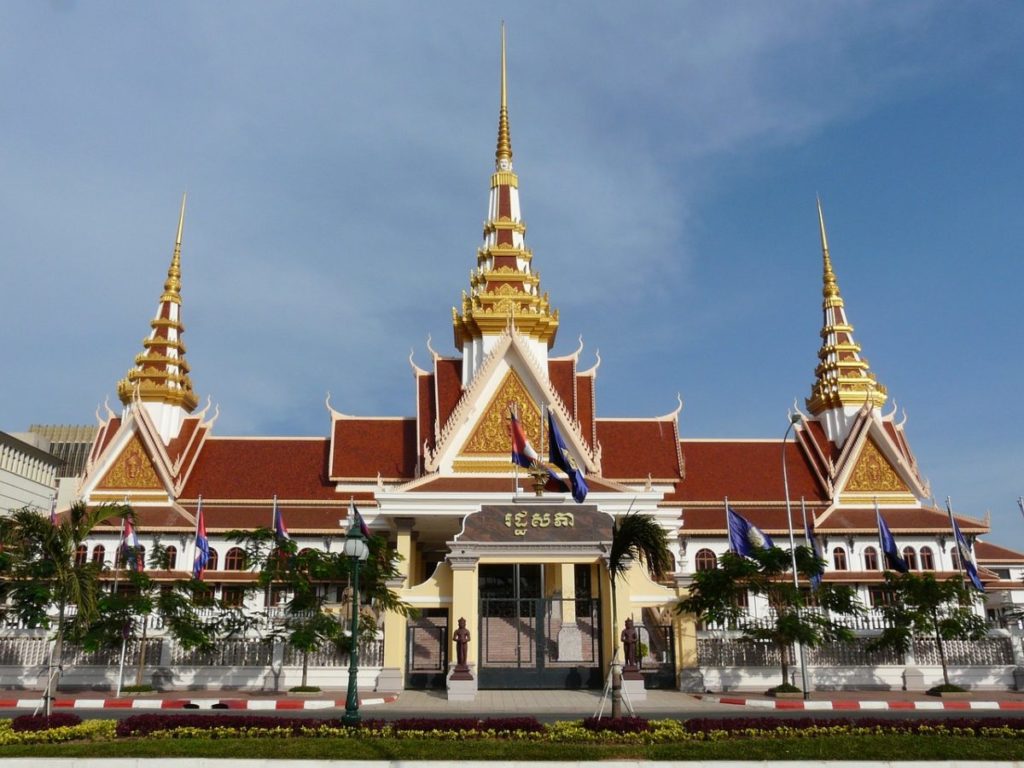 Phnom Penh to Ho Chi Minh: The Route
Phnom Penh is Cambodia's crazy capital city and attracts many tourists travelling around South East Asia. Apart from a very favorable geographic position in Southeast Asia, Cambodia also has a relaxed visa police. On top of that, the affordable prices also are a key factor mainly for budget travelers visiting the region.
The capital of Cambodia also attracts tourists interested in Cambodia's controversial history, with temples, the Royal Palace and the Killing fields. The killing fields are located just outside Phnom Penh city centre.
Ho Chi Minh is the most populated city in Vietnam and feels like the capital. But it is not, Hanoi is the capital city. The history behind this goes to Vietnam's civil war and the communist North won the war.
The city, known also as Saigon is home to an estimated 13 million locals and receives more foreign visitors every year. Famous for its food, history and culture, Ho Chi Minh is for sure a worthwhile city to visit.
The distance between Phnom Penh and Ho Chi Minh city is of just 230 kilometers. It is pretty easy to travel Phnom Penh and Ho Chi Minh City and you will have plenty of options. Let's explore each one of them below.
Phnom Penh to Ho Chi Minh by Bus
Something to first note is if you are entering Vietnam by land, you must have a full valid Vietnamese Visa. There is no Visa on Arrival by Land. However, if you are from one of the lucky Visa exempt countries, you will not need a Visa to make this land border crossing. You can read more about the Vietnam eVisa or Visa on Arrival here.
Buses in this region and for this distance are going to be fairly cheap. The distance is around 228km by bus and will take around 6 hours depending on the traffic, time of year and your driver. There are a number of bus companies that offer this trip. There are also night buses, but given the distance is not too far, I don't think taking a night bus is worthwhile or necessary.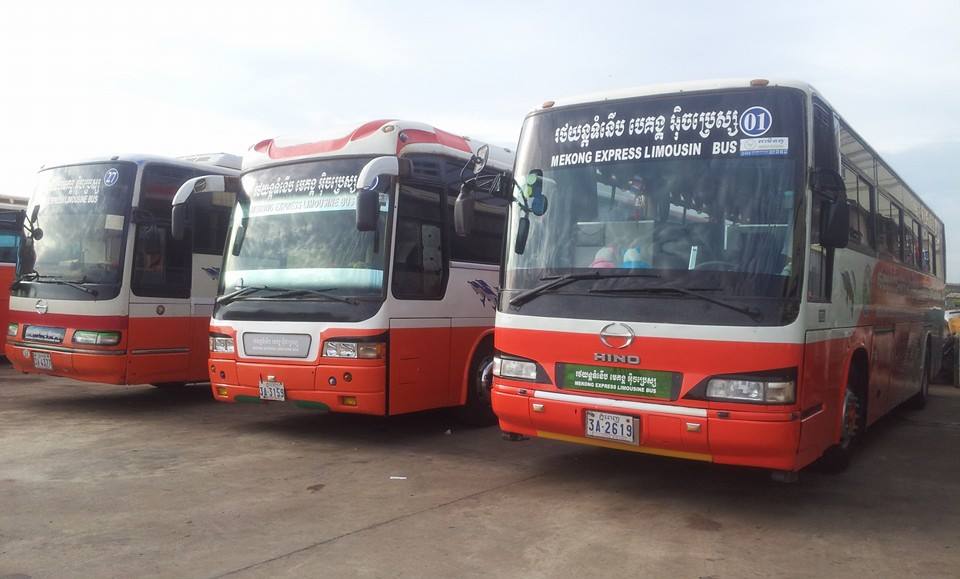 The bus ride will operate by first taking you to the Vietnamese border. Then, depending on your bus company you will either hand over your passport to the bus facilitator and cross the border and you let them handle all the stamping business.In some cases you will physically need to get in line at the border to get your passport stamped. You will then hop back on the bus once you are on the other side of the border. It will be another 1.5-2 hours bus journey to Ho Chi Minh City.
There are a number of bus companies to choose from, Mekong Express, Kumho Samco and some other local ones that aren't as familiar. There is also a relatively new company called Giant ibis, which I would highly recommend. Their tickets are marginally more expensive, but the bus will be very new, have wide comfortable seats and be a very smooth journey.
You can catch all these buses in the city centre of Phnom Penh. The pickup point will vary slightly from company to company but will be very easy to find and get to. You will not have to travel far from your accommodation to any of them. Some bus companies will even pick you up from your hotel
How to Buy Bus tickets from Phnom Penh to Ho Chi Minh City
The most convenient way for you to get tickets will be online. You can go to Bookaway for some of the bus companies or head over to Giant ibis's official website and book through them. You could also buy in person at the various bus stations or through a travel agent. But I think it will be best to order online and you will most likely get a better price than through an agent.
Below you have a search bar to get most of the bus services from Phnom Penh to Ho Chi Minh City:
Phnom Penh to Ho Chi Minh City by Boat
One option is to travel from Phnom Penh to Ho Chi Minh in a combination of boat plus bus. In most cases you will either stop at Chau Doc at the border or go all the way to Can Tho in Vietnam. You will then need to get a bus or minivan the rest of the way into Ho Chi Minh.
In terms of efficiency, the boat option is certainly not worth it. However, if you are looking to have an interesting experience, this might be the perfect idea for your itinerary.
Where to buy Boat tickets from Phnom Penh to Ho Chi Minh City
The best option to book this cruise is online via Klook.com
. But you can also contact other companies like Blue Cruiser.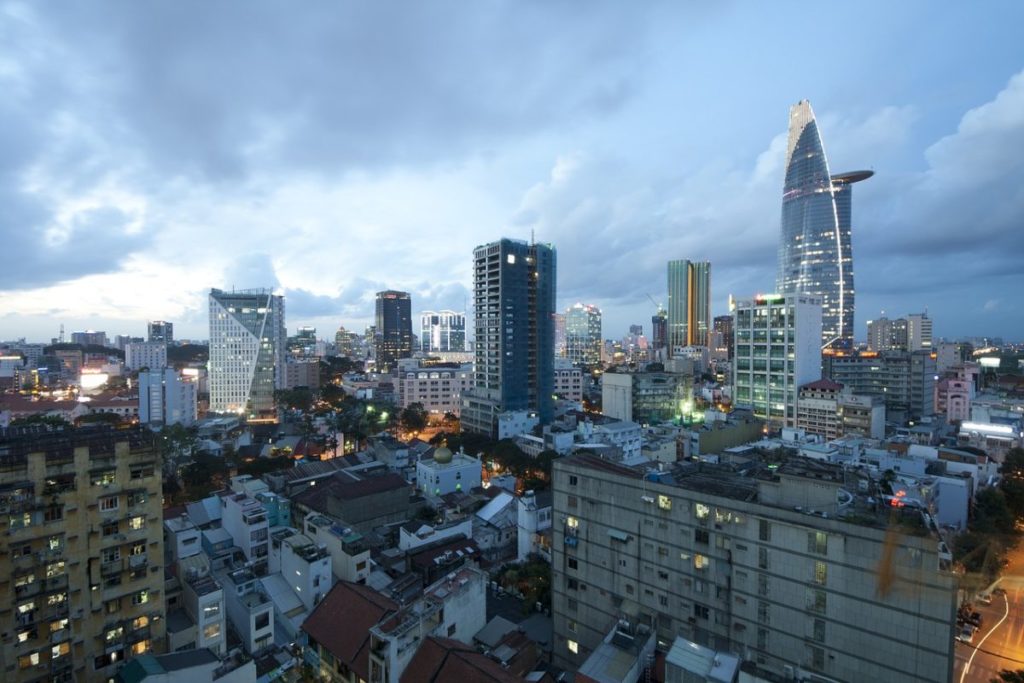 Phnom Penh to Ho Chi Minh Flights
The fastest and least hassle route will be by plane. This journey will be an hour or less and you don't have to worry about anything. Ticket prices can be a little steep depending on the time of year, but nothing too crazy.
The main airlines operating on this short route are Cambodia Angkor Air and Vietnam Airlines.
How to buy plane tickets from Phnom Penh Ho Chi Minh
Buying online will easiest. Head on over to Jetradar and see which airline have the cheapest flights from when you want to travel.
Hotels in Phnom Penh
Lumiere Hotel – an excellent hotel in a privileged location in Phnom Penh.
Orussey One Hotel & Apartment – another great option featuring a rooftop swimming pool.
Hotels in Ho Chi Minh City
Thien Hai Hotel – a cozy hotel in Ho Chi Minh's District 1, close to the Mariamma Temple.
Pullman Saigon Centre – A sumptuous hotel at a short distance to the Ben Thanh Market, in one of the best areas to stay in Ho Chi Minh City.
Other Resources to Travel in Southeast Asia
If you are travel in Vietnam or Cambodia you might want to check some of our other guides to Southeast Asia. Check how to travel from Phnom Penh to Sihanoukville and how to travel from Bangkok to Phnom Penh. Check also where to stay in Ho Chi Minh City and where to stay in Da Nang.
Are you in Cambodia or Vietnam or have you already traveled this route? Leave your thoughts in the comment box below.