How to travel from Prague to Karlovy Vary? Check the options below including train, bus and car to travel between these two check cities.
If you are traveling from Prague to Karlovy Vary this guide will help you to find the best options for this route. It includes information on the route about bus and train stations and how to buy tickets from Prague to Karlovy Vary and vice versa.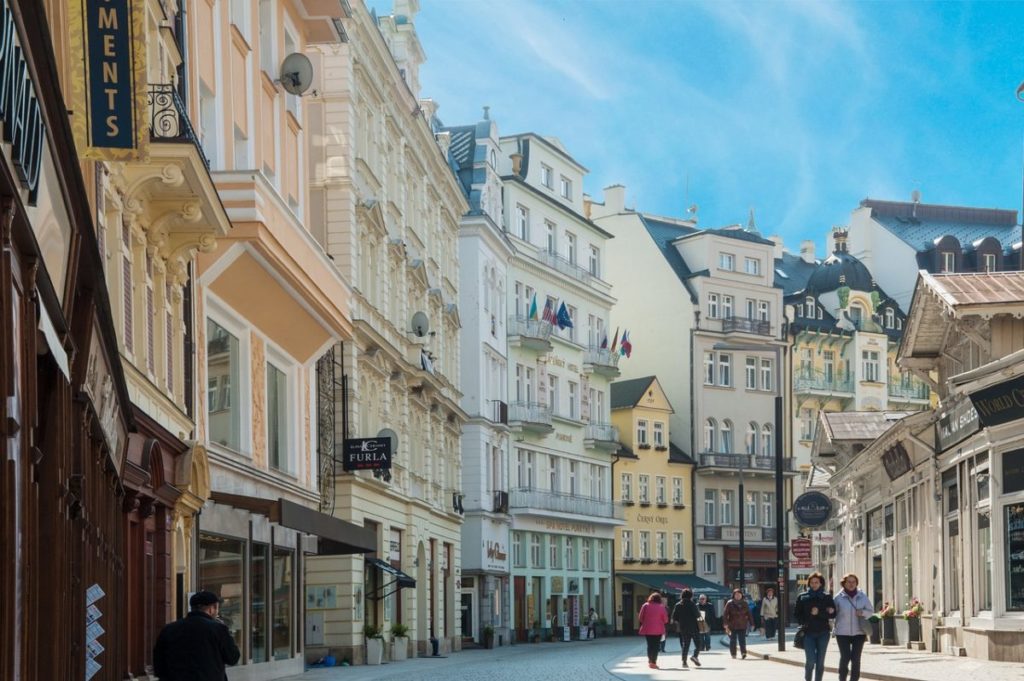 Prague to Karlovy Vary: The Route
Prague is a city that needs to introduction. From the astronomical clock to the Charles' Bridge, it is easy to understand why it is one of the top European tourism destinations. Karlovy Vary, on the other hand, is a much less known destination, however, it also has a romantic atmosphere. It is full of charm and was used as one of the location for 007 Casino Royale movie.
The good news is that if you are visiting Czechia, getting to Karlovy Vary is relatively uncomplicated. The two cities are roughly 130 kilometers a part and there are plenty of options to get to Karlovy Vary from Prague and vice versa. In fact, you can even do just a day trip to Karlovy Vary and be back to the capital by the evening.
Prague to Karlovy Vary by Bus
The first, and the best option in my opinion to get from Prague to Karlovy Vary is by bus. There are numerous advantages on choosing the bus over other means of transportation in this route.
The main advantage for traveling by bus from Prague to Karlovy Vary is the price. In almost all cases, traveling by bus from these 2 cities will be the cheapest option.
The second advantage of taking the bus is availability. There are considerably more buses running on the route from Prague to Karlovy than trains. Finally, the bus ride tends to be faster as it usually travels without stops, unlike the train. The trip duration is of usually 2 hours and 15 minutes.
How to Buy Bus Tickets from Prague to Karlovy Vary
You can buy bus tickets from Prague to Karlovy Vary both offline and online. Unless its peak season (July and August) you can get them directly at the Florenc Bus Station without issues. However, I recommend to buy tickets online to avoid any surprise. Bus usually depart from the Florenc Bus Station.
You can buy bus tickets online for the route Prague to Karlovy Vary at infobus.eu. Another option is browsing for the best fares on GoEuro
.
Prague to Karlovy Vary by Train
Another option, yet less popular to get from Prague to Karlovy Vary is by train. The main advantage of taking the train on this route is the level of comfort. However in this specific train trip, the bus is still a better option.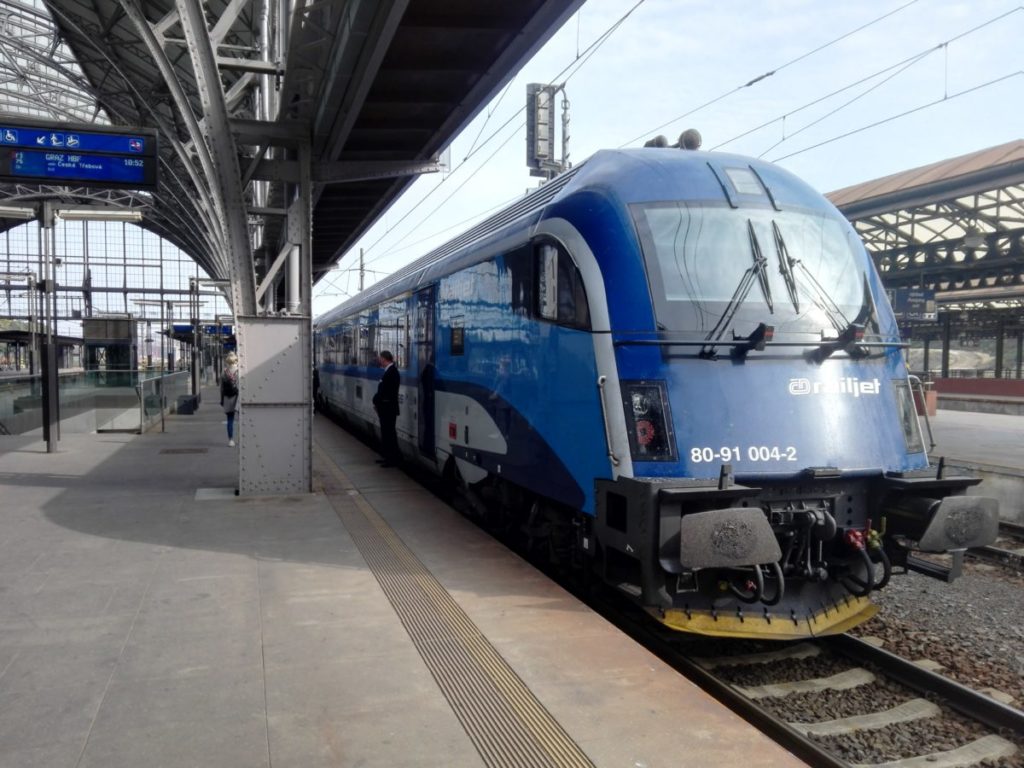 The train trip from the capital to Karlovy Vary usually takes 3 hours, which is more the bus. Trains to Karlovy Vary are mostly those operating on the Prague (Praha – Cheb) route. They are usually just slightly more expensive than the buses.
Ideally you can catch the train from the Prague Main Station, but it is also possible to do so at Prague Holesovice.
How to Buy Train Tickets in the Czech Republic
You can buy the train tickets for this route directly at the Prague Main Railway Station (Praha Hlavni Nadrazi) or online at the Czech Railways website.
Prague to Karlovy Vary by Transfer or Car
If you want to travel by car between these two Czech cities and you are without your own vehicle, you have two options. One is renting a car, and the second one is getting a transfer.
These options are certainly more expensive than going by bus or train, but they might be handy in some situations, especially if you are traveling in a small group.
If you want to rent a car check RentalCars.com. For those looking for a transfer check Kiwitaxi.
Karlovy Vary Tours
There are many companies offering day tours in Karlovy Vary starting from the Czech capital.
Hotels in Prague
Residence Tabor – an reasonably priced hotel in one of the best areas to stay in the capital, with a good breakfast.
Pension U Lilie – if you want to stay close to the Charles' Bridge, the Pension U Lilie is the perfect accommodation in the city center.
Hotels in Karlovy Vary
Romania – a reasonably priced option to stay in one of the best areas in the city.
Grandhotel Ambassador Národní Dům – an excellent hotel to stay in Karlovy Vary.
Other Resources to Travelling in Czechia
If you are traveling to the Czech Republic you will certainly enjoy some of guides to the country. Check the best hotels in Prague city center. Check also the Prague travel budget per day as well as the cost of living in Prague. For those traveling from Prague to other destinations, check how to travel from Prague to Dresden and how to travel from Prague to Warsaw. You can also check the Czech Official Tourism website.
Are you traveling to Prague or Warsaw anytime soon? Leave your thoughts and questions below.