How to travel from Prague to Warsaw? Let's analyze the best options for this trip in Central Europe, including traveling by train, bus, plane or car
Are you traveling in Central Europe and want to know the best way to travel from Prague to Warsaw? Check our post below comparing different ways to make this travel and see what suits best to your needs.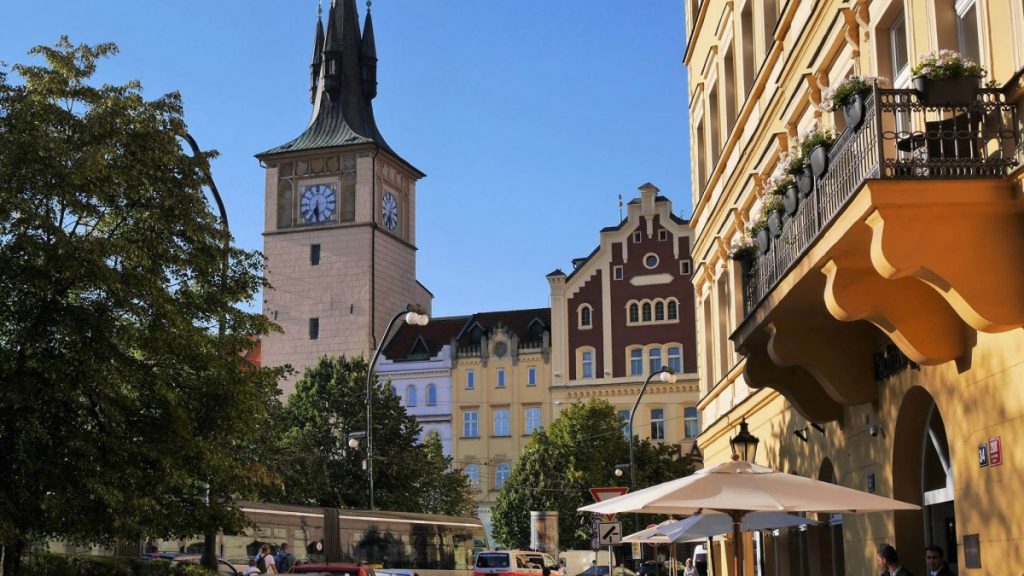 Prague to Warsaw: What you Should Know
While Prague is one of the most visited cities in Europe, Warsaw has a more business city feeling. However, they are two of the best destinations in Central Europe, and there are different ways available to get from Prague to Warsaw and vice-versa.
The distance, if you draw a straight line, from Prague to Warsaw is of approximately of 520 kilometers. But these distances vary depending on the mean of transport you use. For land transport, a more realistic figure is of about 680 kilometers.
The good news is that the transport infrastructure in both Czech Republic and most of Poland is pretty good. For that reason, there are many ways to travel between those cities, so it will only depend on what is more convenient for you.
You can travel from Prague to Warsaw by bus, plane, train and car. All of these means of transportation offer direct connections between the Czech and the Polish capital.
Prague to Warsaw by Bus
The bus is becoming more and more a convenient option to travel in Central Europe. Road conditions have improved a lot in the past 20 years, and the number of international bus operators has also risen in Europe.
Some of the companies operating on this route are Flixbus, Leo Express and Ecolines. While there are various direct bus lines from Prague to Warsaw, in some cases it might be a good idea to do a connection. The fastest direct bus from Prague to Warsaw usually takes 9 hours and 45 minutes.
Most buses departing from Prague depart from the Prague Florenc Bus Station. You can compare and book your bus tickets online for this route on GoEuro
.
Prague to Warsaw by Train
Another great option to travel from Prague to Warsaw is taking the train. There are direct trains operated by České dráhy and PKP, the state owned railway companies from Czechia and Poland, respectively.
Traveling by train has huge advantages when compared with the bus. The level of comfort on the train is far greater than the bus, however, the number of scheduled operations is far lower on train.
You can check and buy train tickets online from both the České dráhy and you can also compare options on GoEuro
.
The train ride is also shorter than the bus ride (when compared both direct trains and buses). It takes slightly more than 8 hours to take you from Prague to Warsaw by train.
If you want to read more about railway travel in the Czech Republic you can also check our guide on trains from Prague.
Prague to Warsaw by Plane
If you are in a hurry, or you are on a business trip, the best option is taking the plane from Prague to Warsaw and vice versa. There are a few direct flights connecting these two capitals daily. The flights operate from the Prague Airport (IATA: PRG) to the Warsaw Chopin Airport (IATA: WAW).
Both LOT
, the Polish flag carrier, as well as the Czech Airlines operate this flight daily. The flight takes one hour and a half. The biggest disadvantage is the price, which is usually higher when you than when you take the bus or the train. That is especially the case if you don't buy your ticket with a considerable amount of time in advance.
If you are flying from Prague to Warsaw or vice versa you can find the cheapest flights on Jetradar.
Prague to Warsaw by Car
Another option is to drive from Prague to Warsaw. As mentioned early, the infrastructure in both Czech Republic and Poland has improved a lot in the past decades. Since both Poland and Czechia are in the Schengen Zone, you will also not have to wait at the border.
You can also rent a car for this trip, which is especially a good idea if you are traveling on a group of 3 people or more. Compare prices on RentalCars.com.
Hotels in Prague
Ibis Praha Old Town – the Ibis Praha Old Town offers a great value for the money and is also an option if you prefer to stay in a hotel from a renowned brand. It has a privileged location in the Prague District 1, right next to the Palladium shopping mall.
Pension U Lilie – if you want to stay close to the Charles' Bridge, the Pension U Lilie is the perfect accommodation in Prague city center. The Pension U Lilie is a family ran cozy guesthouse and is a great choice if you want to have a romantic stay in Prague.
Hotels in Warsaw
Royal Route Residence – a great value for the money property in the heart of Warsaw, with a number of attractions at a walking distance.
Campanile Varsovie / Warszawa – an excellent choice to stay in Warsaw with easy access to the Warszawa Zachodnia and Warszawa Centralna Station
Resources
If you are traveling to Poland, Czech Republic, or other countries in Central Europe, you may want to check some of our other guides. Check where to stay in Warsaw and the best hotels in Prague city center. You can also check the cost of living in Warsaw and how to travel from Warsaw to Krakow.