This Prague travel budget per day gives a great insight for anyone visiting one of the most visited cities in Central Europe.
Learn below with our Prague travel budget per day guide the main aspects of your travel costs in the Czech Republic. We cover the costs in Prague for accommodation, transport, attractions and eating out in this post.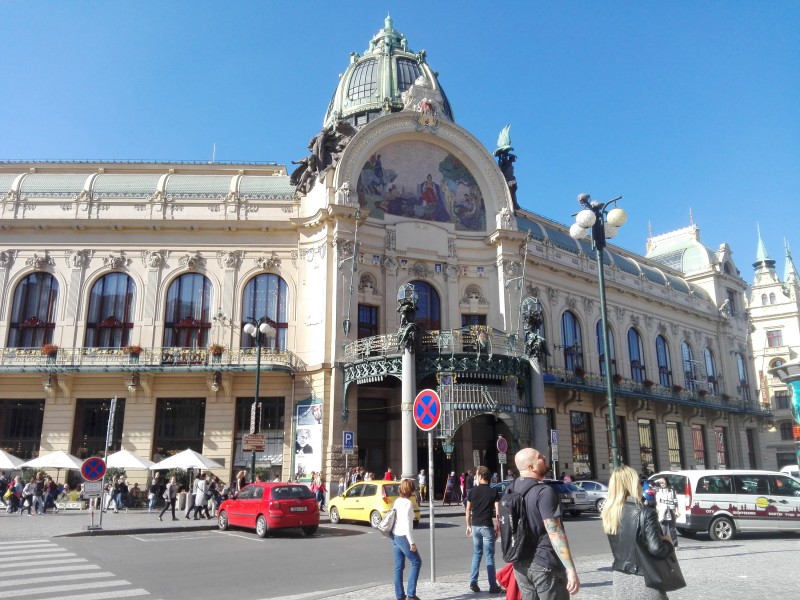 Prague is consecutively ranking among the most visited cities in Europe for a few years, and it is easy to understand why. The city offers options for almost every kind of tourist (unless you are looking for a sunny beach). The capital of Czechia ticks all the boxes also for safety, good value for the money, and easy accessibility.
Prague Quick Facts:
Location: Prague certainly benefits from its very central location. The city is right in the center of Europe, and it is one of the most accessible tourist hubs in Europe. Prague has excellent trains connections (you can read more about trains from Prague here). And it is just a few hours drive from cities like Berlin, Vienna and Bratislava. Finally, the Prague Airport connects the city to most major hubs in Europe, and has also a good number of direct intercontinental flights.
Price: When it comes to travel budgeting, prices in Prague have been on the rise in the past few years. The constant inflow of tourists influences mostly the price of accommodation. However, if you are coming from Germany and Austria, accommodation prices are still lower in Prague. Food and transport are still much cheaper than in Western Europe, and Prague is a great place if you enjoy having a beer and tasting local dishes.
Culture: As pretty much every city in Europe, culture is one of the strongest points attracting visitors to Prague. The calendar of events is always busy in the Czech capital. Apart from that, Prague is famous for its unique architecture, especially for its buildings in Gothic Architecture.
Nightlife: Central Europe has some of the most exciting nightlife options in the world and Prague represents that really well. The city has excellent bars and a pretty impressive selection of night clubs. Once again, the Czech beer comes as a highlight, as its delicious and pretty inexpensive.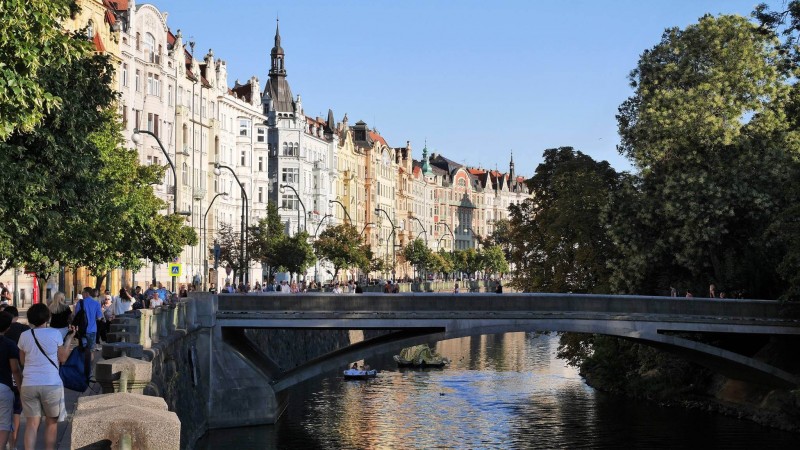 Now let's get to our Prague travel budget option for different types of tourists.
Check ou guide on where to stay in Prague here.
Prague Travel Budget Per Day
Below we have separated our Prague travel budget in different levels:
Even if the reference prices below are written in Euros, it is important to notice that the national currency is the Czech Koruna. I recommend withdrawing your Korunas at an ATM or shop around to find an exchange rate that is reasonable.
A simple trick to get a good conversion rate is checking if the buy price is not to far from the sell price. Never buy currency at exchange offices that do not display both buying and selling prices.
And before we get to the actual Prague budgeting for different types of visitors, here are some of our recommended tours in Prague:
Ultra budget level (backpackers, budget travelers)
Accommodation: Prague certainly offer accommodation options for all budgets. During low season you can easily find a lot of quality hostels for 10 € a day.
Food: Prague is possibly one of the best cities in Europe to eat on the cheap. There are local restaurants at very affordable prices, as well as Chinese and Vietnamese restaurants, and all sorts of snacks. You can easily get a good meal for 6-8 €.
Transport: The public transport network in Prague in certainly one of the best in Europe (and maybe in the world). Prague offers a decent metro network for its size, which is rarely overcrowded. On top of that there are tram routes to almost all parts of the city. Prices are also appealing, way below Western European fares.
Having fun: Prague is a good city to have fun on a budget, with great bars with excellent Czech beer at inexpensive prices.
Reasonably Priced Budget
Accommodation: Prague has a very diversified accommodation structure, and you can certainly find options with good value for the money. However, prices change a lot depending on the season. If you coming on July or August, getting an inexpensive accommodation is not so easy.
Food: Even if you are not in a budget, you will still find food in Prague extremely affordable and quite delicious, it is certainly one of the cheapest aspects of a visit in Prague.
Transport: I also recommend using public transpiration in Prague even if you have a flexible budget. The old town is pretty crowded and parking spaces are limited.
Having fun: You probably can go a long way if your budget for a night is around 30 € per person including food and drinks until late.
Expensive Day for Lavish Visitors
Accommodation: Prague offers high-end hotels for refined guests, including those from the biggest luxury chains in Europe. If you want to stay in the heart of the old town, you can easily pay several hundred euros per night.
Food: there are top class restaurants in Prague with renowned chefs and great service. Food is certainly one of the highlights of the city and is an experience you can't miss out.
Transport: As Prague has a highly developed infrastructure for tourists, you can expect most transport options to be available in Prague. From public transport to taxi to luxury car rentals, the capital of the Czech Republic offers it all.
Having fun: There is no limit for having fun and enjoying unique experiences in Prague. Just like the experiences, the price tags can be also pretty unique.
Other Resources for Traveling in Central Europe
Traveling to Central Europe? Check our Budapest travel budget post or our guide on the best places to stay in Bratislava.