Real Estate in Italy: A full guide on how to find cheap properties in Italy to buy Online
Are you considering buying property in Italy as a foreigner? This guide will cover a number of aspects of the real estate market in Italy and how you can buy your dream house or apartment in Italy as a EU or non-EU citizen, with or without a mortgage.
We will start the article with a little bit of an overview of Italy, with general information you may or may not know about this amazing place with wonderful coffee and pizza. Italy is a country in Europe with 20 regions. It has two main islands, which are Sicily and Sardinia, but if we consider every smaller island in the country, the total number of them is 450.
Italy, as a large Western European country, is definitely not the cheapest place to bargain for good real estate deals, but they do exist. It is important to note that there are severe price differences between different regions of Italy, and also within the same region. The capital of a province will oftentimes have prices several times higher than more rural areas in the very same province.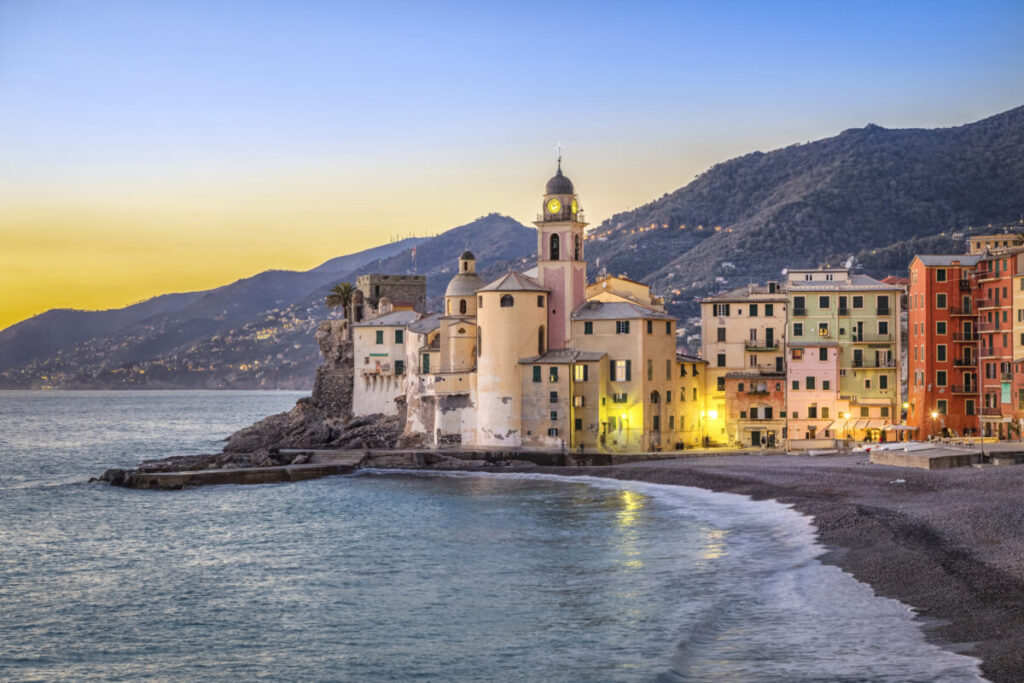 Prices per square meter in Italy
And when we talk about money and real estate we have to talk about prices per square meter in Italy.
As you probably know, in Italy the further you go South, the cheaper things get, and that is usually true for real estate prices. Although in some touristy areas in the South of Italy like Positano or Taormina you will find extremely high prices for real estate. In most cases however, when comparing similarly sized cities, the South of Italy will be cheaper than the North of the country.
The highest prices per square meter in Italy are in Milan and Rome. Milan is the wealthiest city in Northern Italy, which the wealthiest region in the country. Rome is obviously the capital of Italy and for that reason alone it comes as no surprise to see it ranking high in terms of real estate prices.
The region of Basilicata, in the Southern part of the country is, according to some sources, is the most inexpensive region of Italy.
You can check this map, to see prices per square meter in different parts of Italy including regions and cities.
You can also check the three of the most popular real estate websites in Italy:
Mortgages for Non-Residents and Foreigners in Italy
One of the great news about buying a property in Italy is that foreigners have access to mortgages in the country, even if they are not residing in Italy. Of course not all banks will grant you a mortgage if you don't live in Italy, but some will. And obviously, the conditions and interest rates for non-residents are a bit worse than for residents.
Some banks that offer mortgage for non residents are Intesa San Paolo and Banco BPM.
1 Euro properties in Italy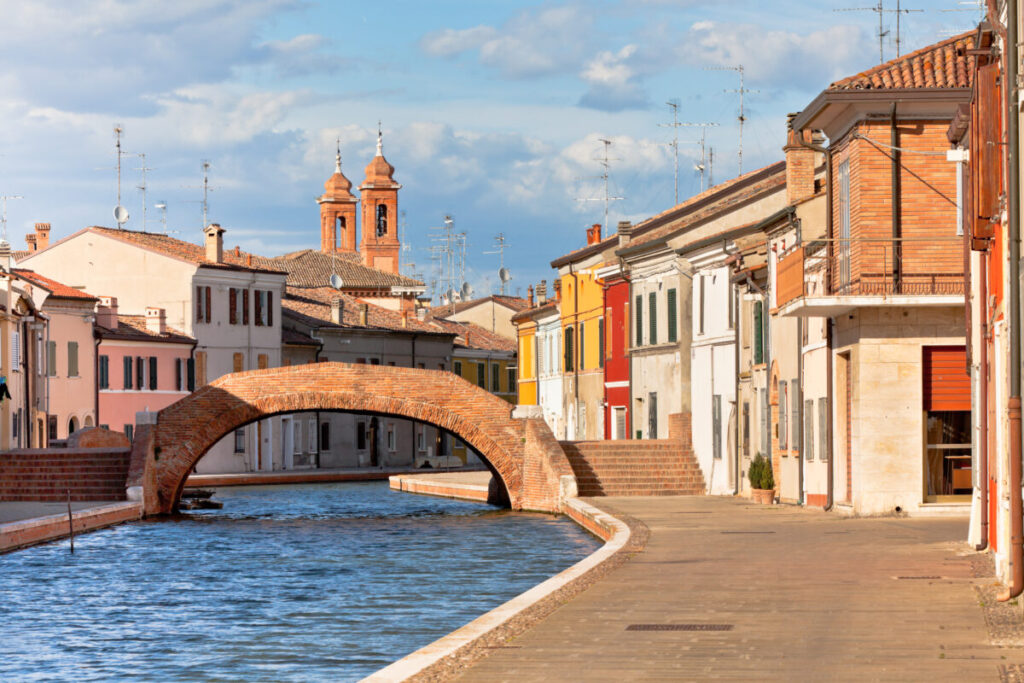 If you have considered buying property in Italy you have probably heard about the famous 1 euro properties in Italy, so I will also share my opinion on those.
As you probably have heard about them, the 1 euro houses are just available in some very specific towns and villages in Italy and definitely not in big cities.
As we can see on the map, and the link is in the description, the houses for one euro can be found in most parts of Italy, but the majority of them are in the South of the country.
Moreover, if you click on them individually, you will see that they are in very small settlements, oftentimes in places which can be hard to access by public transport.
On top of that, in most of the cases you also need to commit yourself somehow to the houses, either by moving to the town and/or by investing a minimum amount of money.
Are they a good or a bad deal? Depends on what you are looking for, but despite the attractive price of 1 euro you have to bear in mind that most of these houses will generate some level of liability to their new owners. In my opinion it is usually a better deal to buy a cheap house without any liability than a one euro house with a high level of commitment.
Can foreigners Buy Property in Italy?
Most foreigners can buy property in Italy. The possibility for foreigners who are not resident in Italy to buy real estate or not in Italy as individuals depends on whether Italy has a reciprocity agreement with your country of citizenship. The same applies for most citizens of Western countries such as United States, Canada, United Kingdom. EU and EEA citizens do not need an agreement to buy real estate in Italy.
If you are a resident or plan to reside in Italy, the law applies differently. For residents, the reciprocity is not necessary, and regardless of your citizenship you can buy property in Italy.
Can Americans Buy Property in Italy?
US citizens can buy property in Italy regardless if they are residents or non-residents in Italy.
Can Canadians Buy Property in Italy?
Canadian citizens can buy property in Italy regardless if they are residents or non-residents in Italy.
Can British Buy Property in Italy?
UK citizens can buy property in Italy regardless of the fact if they live in Italy or not. The Brexit did not change anything in this regard.
Can EU citizens Buy Property in Italy?
EU can buy property in Italy unrestrictedly, on the same grounds as Italian citizens, regardless of their place of residence. For EEA citizens it depends. For example, Swiss citizens can only buy property in Italy if they reside in Italy, as Italians can only buy property in Switzerland if they reside in the Confederation.
Taxes when buying property in Italy as a foreigner
There are a number of taxes you should consider when buying property in Italy, among the most significant ones: The registration tax ranging from 3% to 7%. VAT form 4% to 22% (depending on the property and whether it is new). And other less important taxes and fees such as the agent fee, notary fees, etc.
Residence Permit in Italy for Retirees, Businessmen and EU citizens
If you are considering moving to Italy you should probably bear in mind that you will have to register your stay in the country, especially if you are considering staying longer than 90 days.
If you are a European Union or European Economic Area citizen, you don't have to worry much, just come to Italy and sort your paperwork while you look for a house. You don't have to deal with the Italian embassy in your country before moving to Italy.
If you are a non-EU citizen things are as always much more complicated, but not impossible.
The best residence permit if you are a real estate investor in Italy and you actually want to live in the country is the elective residence.
The main requirement of the elective visa is to show you have a passive income of 32000 euros per year for a single applicant and 38000 euros if you are applying as a couple. You need to spend 6 months per year in Italy at least to keep renewing this type of residence permit. It leads to permanent residence after 5 years.
Check some of our other posts about Italy
Where to Stay in Venice, Italy (Venezia) – This article will provide you with a brief guide on where to stay in Venice and the best months to visit the most romantic Italian city
Cost of Living in Florence, Italy – check here the costs related to daily expenses, real estate, entertainment and transport in Florence (Firenze)
Average and Minimum Salary in Rome, Italy – check the economic reality of the wages of the working force in the Italian capital, one of the most beautiful cities in the world