How to retire in Guatemala? This guide is ideal for those considering moving to Guatemala temporarily or permanently
This guide covers the main aspects on how to retire in Guatemala. It includes information on visa, opening a bank account, real estate and the best places to retire in Guatemala.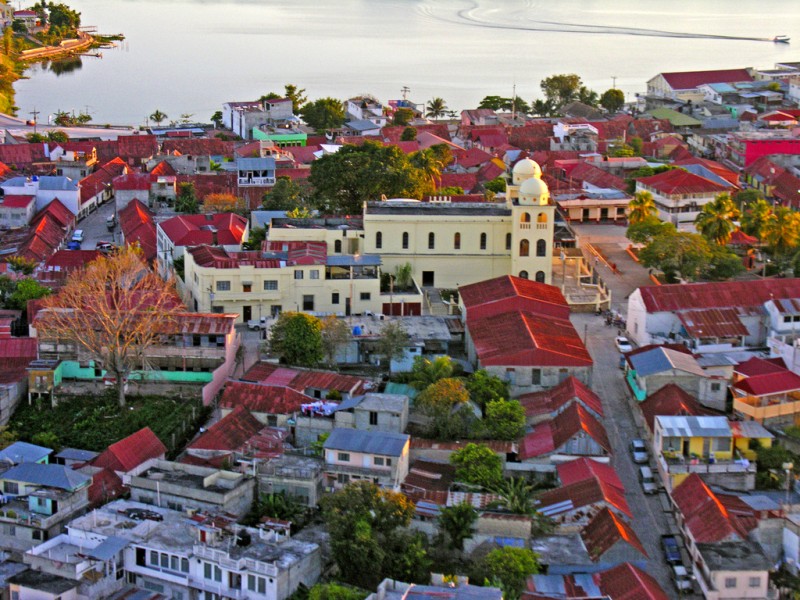 Below we will analyze the advantages and disadvantages of living in Guatemala. Guatemala offers excellent weather and low cost of living, and is becoming a paradise for those willing to live abroad with quality at an affordable budget.
Retire in Guatemala: Overview
Guatemala is a third most populous country in Central America and one of the best places to retire currently. The country offers a very stable and pleasant climate year round, pretty safe cities and one of the lowest cost of living in the Americas.
Guatemala is much more affordable than its Northern neighbor Mexico and has a pretty relaxed visa policy. It has a more stables social and politic situation than other Central American countries like El Salvador, Nicaragua, Honduras and Belize.
In the Central America region, Costa Rica and Panama are also among the best destinations for expats to relocate and retire. The main advantage of Guatemala compared to these countries is its considerably lower cost of living.
Getting to Guatemala
Getting to Guatemala is considerably easier if you live in the Americas. La Aurora Airport is the main point of entry for foreigners in the country and serve the capital Guatemala city.
There are plenty of direct flights from Guatemala to the United States and other countries in the Americas, such as Panama, Colombia, Mexico and others in Central America. There are also direct flights from Europe (Spain) to Guatemala.
The second most popular option is driving to get to Guatemala. Guatemala is connected by road to its neighbors Belize, Mexico, Honduras and El Salvador.
Opening a Bank Account in Guatemala
Guatemala has a pretty relaxed policy for opening a bank account as a foreigner. It is still possible to open a bank account in Guatemala as a non-resident, even if you are on a tourist visa.
The requisites for opening a bank account in Guatemala vary greatly among different banks. While some banks open bank accounts only to Guatemalan citizens, others are much more flexible. For that reason, I recommend you to check different banks to get the most flexible arrangement for your situation in the country.
You will need a Guatemalan utility bill (not necessarily in your name) in most cases to open a bank account in Guatemala. In many cases, you will need some references in the country as well and going with a Guatemalan city to open your account at a local branch.
Below you can find links to the three biggest banks in Guatemala However, there are many others and I recommend you to shop around if you are in Guatemala.
Among these three banks, I recommend G&T continental to open an account as a foreigner in Guatemala.
Residence Permit in Guatemala
Getting a Guatemala residence permit is quite an easy process. The requirements are pretty low and almost anyone with a business in Guatemala or abroad, retirees and tourists can stay in Guatemala for longer periods.
One of the options chosen for many foreigners staying in Guatemala is doing constantly visa runs. This practice can be good only if you are planning to stay less than a year in Guatemala. Getting a residence permit in the country is quite easy, and definitely recommended for longer stays.
For longer stays in Guatemala, you will need to define which category fits your requirements better. You can apply for a residence permit based on self-employed or work activities, in case you want to be economically active in Guatemala.
If you have income from abroad (passive or active) you can apply for a visa to be a non-economically active citizen (rentista or pensionado permit). For these categories you need to a proof of income from abroad. The minimum income is of at least 1000 USD per month and 200 USD for each dependent.
More information can be found on the Guatemalan Government website (in Spanish).
Cost of Living in Guatemala
Guatemala has one of the lowest cost of living in the Americas. Many expats move to Guatemala attracted to its pleasant weather and low cost of living.
We can see that salaries in Guatemala are pretty low compared to those in North America and Western Europe. For that reason, Guatemala is a good place also to invest, as the costs with labor are pretty low.
Accommodation in Guatemala is pretty inexpensive, especially outside Guatemala City. Places like Lake Atitlan, quite close to the capital, are ideal for expats willing to relocate and retire in Guatemala.
Food and transport are also quite inexpensive in Guatemala. While Food is delicious and widely available, the transport infrastructure still needs considerable improvements.