Sydney or Melbourne, which is the best city to visit? This guide will provide insights on the nightlife, sightseeing, cost of travel and other aspects of visiting these two Australian cities.
Are you planning a visit to Australia but don't know where the best place to visit is? Although Canberra is the capital city, there's only one question when it comes to tourism: should you visit Sydney or Melbourne? Australia's 2 most densely populated cities have the best city life in the country – with fascinating history, fine dining, and vibrant nightlife.
Australia is huge, and you need a lot of time to visit everything you want to see. Because there's so much natural beauty, it makes sense to only spend time in one city. But how can you know which is better out of Sydney and Melbourne? In this article, we'll aim to help you make your decision.
Overview of Sydney
Sydney is on the east coast of Australia and it's the capital of New South Wales. It's the 2nd biggest city in Australia by area and has the largest population. It's home to world-famous beaches like Bondi, but it's best-known for its harbour. This is where you'll find the bridge and the opera house – two iconic symbols of Australia!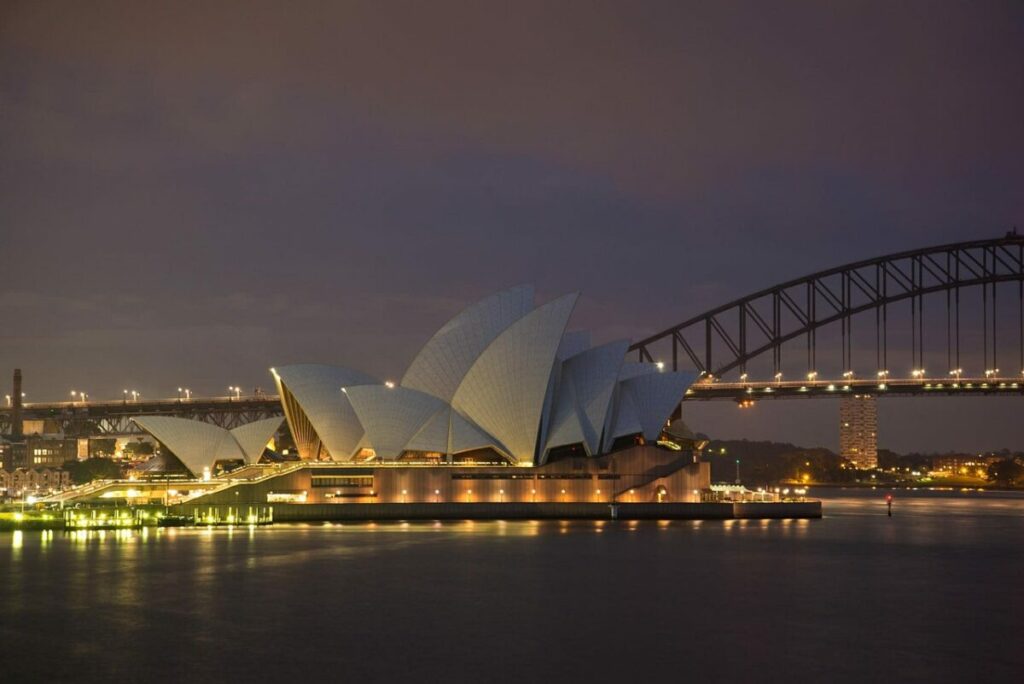 Overview of Melbourne
Melbourne is on Australia's southern coast and is the capital city of Victoria State. It's the 3rd largest city by area and 2nd most populous in Australia. It's known for its café culture, and although there's nothing quite as recognisable as the opera house, Federation Square is a great place to spend some time. There are also several vineyards along the Yarra River, which runs through the city.
Sydney vs Melbourne: Nightlife
This question would have been fairer before Sydney introduced lockout laws in 2014. In much of Sydney City Centre, bars, pubs, and clubs close at 1.30am. If you don't know the city well, it's a bit of a hassle to take an expensive taxi ride to one of the suburbs. There are some good live music venues though!
Melbourne happily, has no lockout laws and there's a lot of nightlife to choose from. Whether you want bars, pubs, or clubs, you'll find what you're looking for! First point to Melbourne.
Verdict: Melbourne
Sydney vs Melbourne: Sightseeing
Sydney is not just home to the Harbour Bridge and the Opera House, although you can't miss them! The city is home to a wealth of museums, botanical gardens, and things to do for tourists of any age. Cockatoo Island is a UNESCO world heritage site, while taking a boat to Sydney zoo adds to the adventure.
Melbourne is a great place to visit but in a different way. People largely come to Melbourne to enjoy shopping, food, or watch a sports game. Although there's a zoo and koala sanctuary in Melbourne, Sydney is the winner when it comes to sightseeing!
Verdict: Sydney
Sydney vs Melbourne: CBD (Central Business District)
Central Business District sounds dreadfully boring for tourists, and you will find it's where lots of people work! It's also the home of many of the cities' restaurants, bars, and things to do. Sydney's CBD is where you'll find attractions like the Opera House and Darling Harbour. In Melbourne's, you have Federation Square for entertainment! We vote Sydney.
Verdict: Sydney
Sydney vs Melbourne: Cost of Travel
Daily Costs in Sydney are higher than Melbourne. You should have around 200 AUD per day in Sydney vs 160 AUD in Melbourne. If you're travelling on a budget, these figures sound scary. Don't worry – there are lots of backpacker hostels in both cities and inexpensive ways to eat which means you don't have to get near these totals!
Verdict: Melbourne
Sydney vs Melbourne: Food and Restaurants
Between the two cities, this is one of the categories where the competition is fiercest. There's so much choice in Sydney that's it's hard to know where to start, and without local knowledge you may be disappointed.
Melbourne, however, has several places where you can get great quality food without worrying about how much you've spent! Try the Queen Victoria Market for seafood, or head to Chinatown for Asian cuisine (shh, it's bigger than Sydney's!)
Verdict: Melbourne
Sydney vs Melbourne: Transportation
Sydney's public transport system has easy access to the airport, and you can use one ticket on buses and trains. Melbourne is said to have the best transport in Australia, and their trams are great for getting around the city.
Verdict: Melbourne
Sydney vs Melbourne: Weather
There's simply no competition here. Melbourne is notoriously unpredictable and you're likely to experience all 4 seasons in 1 day. Although Sydney gets more rainfall, you can head to the beach throughout the year. Even in the middle of winter!
Verdict: Sydney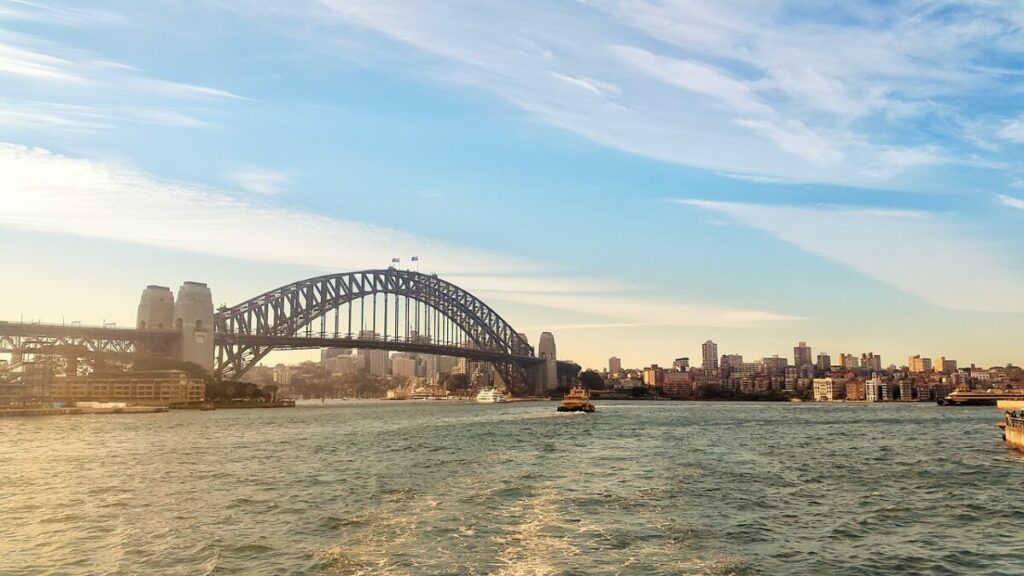 Sydney vs Melbourne: Verdict
Melbourne wins 4-3, but that doesn't tell the whole story. Both cities are great for a short visit. If you want sightseeing and splendour, head for Sydney. For a laidback European style café culture, try Melbourne!
Verdict: Melbourne. Just!
Hotels in Sydney
Russell Hotel In The Rocks – a great accommodation option in The Rocks, one of the best places to stay in Sydney.
Australian Heritage Hotel – an excellent reasonably priced option in central Sydney, just a short walk away to the Circular Quay.
Hotels in Melbourne
The Crossley Hotel – an excellent reasonably priced choice at a very central location in Melbourne.
Travelodge Hotel Melbourne Southbank – a great hotel in the Southbank area, one of the best places to stay in Melbourne.
Other Resources for travelling in Sydney and Melbourne
If you traveling in Central Europe you might want to check some of our other guides to this romantic European destination. Check the best places to stay in Sydney and our guide to where to stay in Melbourne.
For those considering a longer stay in the country you might want to check our post on the how to find a job in Australia, and where to stay in Brisbane.
Already in Sydney or Melbourne? Leave your thoughts and questions in the comment box below.