Taipei Airport to city center: Learn how to get to the busiest and largest airport in Taiwan to its capital, Taipei, using various modes of transport.
Are you visiting to Taiwan? Check our guide on how to travel from Taipei Airport to city center, covering the best options to get to the center of the city from both Taoyuan and Shongshan airports.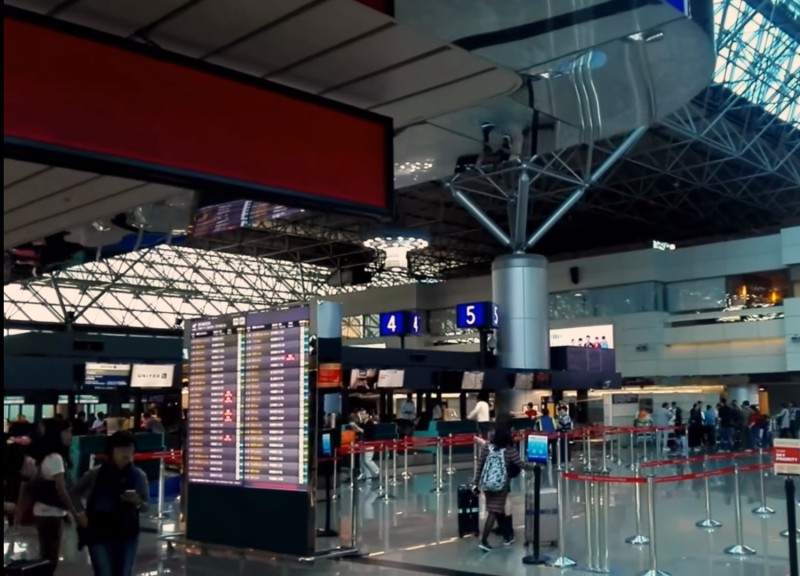 Taoyuan Airport (TPE)
How Many Airports are There in Taipei
If you are arriving into Taipei, most likely you are flying into Taoyuan International Airport (TPE). In 2016, Airports Council International ranked it as the best airport for its size in Asia-Pacific region. Taoyuan airport is not actually in Taipei; it is around 45 minutes west of Taipei, in Taoyuan County. Taoyuan airport consists of 2 terminals with shuttle, taxi, bus, and MRT, serviceable from both terminals.
For you not to be confused, Taipei has also a regional airport, Songshan (TSA), located in Taipei City. It is a mid-size commercial airport as well as a military airbase, serving domestic routes as well as international destinations such as China, Japan, and South Korea. However, the bulk of international flights out of Taipei operate to the Taoyuan International Airport.
If you still didn't book your flight to Taipei, check Jetradar to get the best fares available.
How to get from Taipei Taoyuan International Airport to the city center
There are numerous modes to reach downtown Taipei from Taipei Taoyuan Internartional Airport at different price range. These modes of transport vary depending on your allocated budget and your time of arrival. Remember that not all options are operating for 24 hours.
If due to flight schedule or connections you will stay at the airport for some ours, a good option is to book a lounge at TPE. You can check on Klook and book a Taoyuan Airport lounge pass
.
Taoyuan Airport to the City Center by Taxi
A taxi is not recommended unless you are arriving late at night, or you are carrying heavy luggages, but it is the easiest way to get to the city center.
Operating for 24 hours, taxis can be found outside the arrival halls of Terminal 1 and 2. Only taxis approved by Taiwan Aviation Police Bureau are allowed to operate on the premises of Taoyuan Airport.
A taxi from the airport to the city center is priced around NT$1000-1200 depending on the traffic and a travel time of 45 minutes. Taxi in Taipei requires no booking fee. Surcharges may be applied from city to Taoyuan airport.
Another option is to book your transfer from the Taoyuan Airport to anywhere in Taiwan before hand. You can do it online on Klook.com
.
Taoyuan Airport to the City Center by Bus
The most economical way to get to the city center from the airport is by bus, but it has some drawbacks. First, you need to know which bus number to catch and this greatly depends on your drop-off point.
To stop near the popular Taipei 101, catch CitiAir Bus No. 1960. It will cost you NT$145 and the last bus is at 1:05 AM.
To stop at Taipei Railway Station (Main Station), catch bus 1961 (runs until 1 AM) or bus 1819 (operating 24 hours). Cost is NT$90 and NT$125 respectively.
To pick up a bus, alight from Terminal 1 Zone at B1 arrivals or from Terminal 2 at the Northeast arcade 1st-floor arrival's lobby.
Other available buses from the airport include the following:
1819 to Taipei Main Station
1840 and 1841 to Songshan Airport
1843 to Nangang Exhibition Center
1960 East Bus
5201 and 5202 buses
You may click this link for the most up-to-date information and bus schedules.
Taoyuan Airport to the City Center by Metro (MRT)
A new option to foreigners is the Taoyuan International Airport Access MRT System, which started operating in March 2017, linking both terminals (T1 and T2) to Taipei Main Station. Travel time takes about 35 minutes to reach Taipei Main Station.
The MRT service does not operate for 24 hours. The train departs from Taipei Main Station from 06:00 to 23:00, while train departs from Taoyuan Airport from 06:05 to 23:35. One-way ride costs NT$160.
Taoyuan Airport to the City Center by High-Speed Rail (HSR)
Before the Airport Access MRT System began its operation, some prefer taking the HSR, especially during the festive season to avoid massive traffic jams. If you want to try this option, you can take the U-Bus, about 20 minutes ride to Taoyuan High-Speed Rail station, and board the train to the city. You can alight and transfer to the MRT at Banqiao or Taipei HSR Station.
Price is at NT$160 for a standard seat.
How to get from Songshan Airport to the city center
Songshan Airport primarily serves domestic routes as well as regional flights and other charter destinations.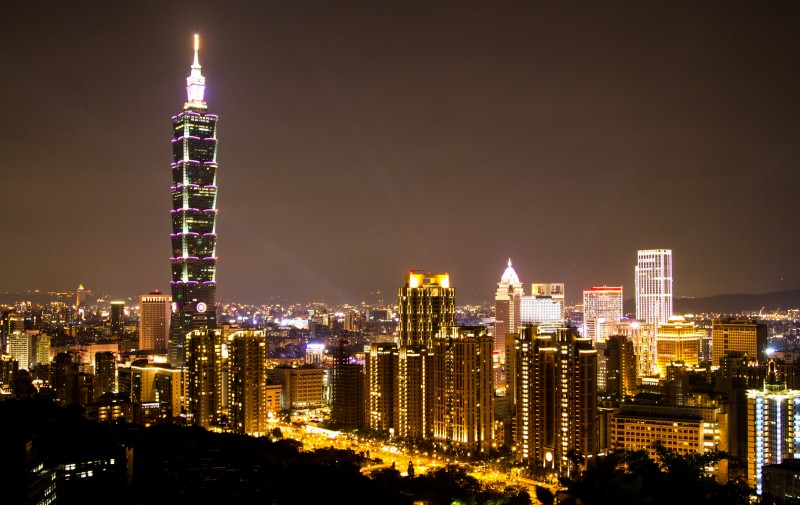 Tourists may find flying from Songshan more convenient, especially to those who wish to travel to Kinmen, Matsu, Green Island, Taitung, Penghu, or Orchid Island.
Getting to or from Songshan Airport is extremely convenient, as we can see in the options below.
Songshan Airport to the City Center by Metro (MRT)
It is easy to use the MRT to get from the Shongshan Airport to any part of the city. Alight at Neihu line (Brown Line), Songshan Airport station, which will get you to any downtown destination in 15 minutes.
Songshan Airport to the City Center by Taxi
Another option is taking a taxi from Songshan Airport. It will cost you around NT$200 to any downtown hotel depending on the traffic.
Songshan Airport to the City Center by Bus
Taking the bus from Songshan Airport is quite challenging to most tourists as compared to taking the MRT. There are buses servicing the Songshan Airport and if you are considering this option, it is a good idea to check with your hotel what connections to take.
Hotels in Taipei
If you are staying in Taipei, check some of these hotel options below. Alternatively, you can also check our guide on the best places to stay in Taipei.
Reasonably Priced Accommodation in Taipei
Hotel Relax 5 – a great affordable option quite close to the Taipei railway station. Its surroundings have great eateries and transport connections in one of the best places to stay in Taipei.
Cho Hotel – an excellent choice with a unique decoration close to the Ximending Night Market area.
Luxurious Hotels in Taipei
Eslite Hotel – one of the most luxurious hotels in Taipei located in one of the best areas to stay in Taipei, the Xinyi District.
Evergreen Laurel Hotel Taipei – a great refined accommodation hotel close to the Songjang Nanjing MRT Station in the Zhongshan District.
Other Resources for Traveling in Taiwan
If you are traveling to Taiwan you may also want to check our other guides to the country. Check our trains in Taiwan guide, as well as where to stay in Taichung.