Tokyo or Osaka? Which is the best city to visit or live? Discover below in this article comparing neighborhoods, nightlife, cost of living and more.
Planning a trip to Japan but don't know whether it's better to stay in Tokyo or Osaka? Japan's eastern and western capitals have the ultimate urban rivalry. They are both excellent tourist destinations and you'll certainly find plenty to keep you entertained. But which one is better, Tokyo or Osaka?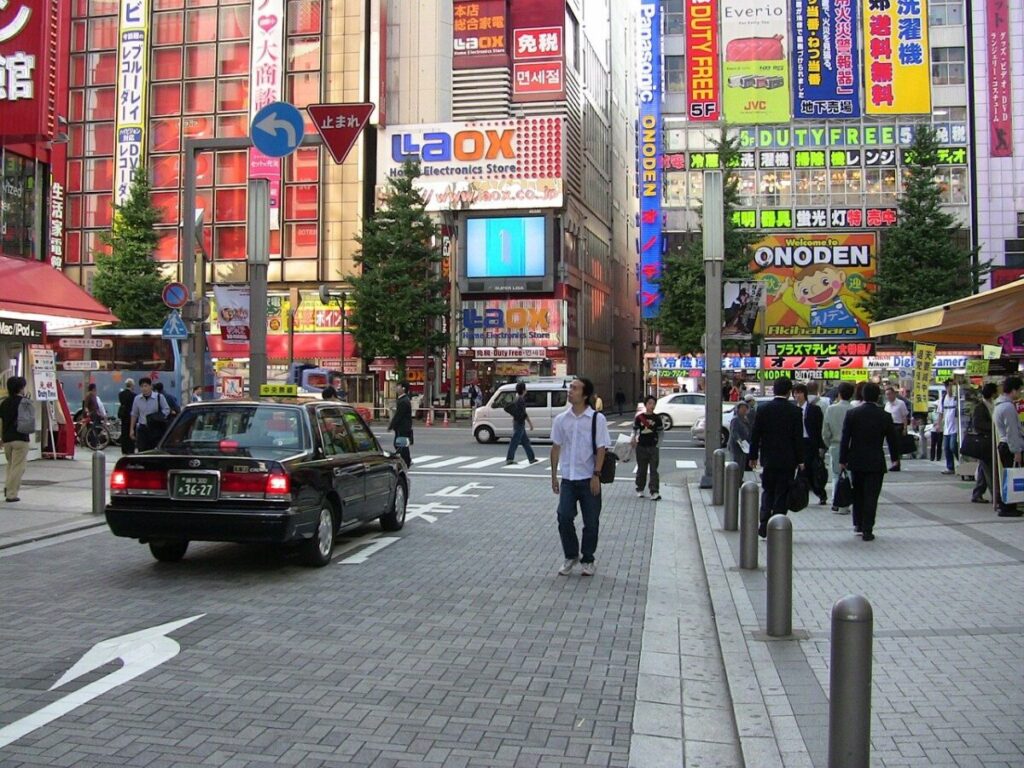 Tokyo and Osaka are both ultra-modern cities that are still in touch with their proud histories. In this article, we'll take a look at the best of both cities before answering the question everyone wants to know. So, let's find out which is better: Tokyo or Osaka?
Overview of Tokyo
Tokyo has been the capital of Japan since 1869. It's the 6th largest city in the world with over 13.6 million inhabitants. The city shows many aspects of Japanese culture – from traditional temples and shrines to super modern technology districts. Famous temples Sensō-Ji and Meiji Jingu offer a little peace in the hustle and bustle of the city, while Harajuku is a great place to see the newest and coolest fashion trends.
Overview of Osaka
The port of Osaka is in the west of Honshu Island and the 3rd biggest city in Japan. However, its population of around 2.7 million means it is only around 1/5 of the size of Tokyo. It's well-known for its street food, lively nightlife, and modern architecture. Osaka boasts one of the largest aquariums in the world, where you can see a whale shark. The most popular attraction, however, is its 16th century castle.
Tokyo or Osaka: Nightlife
You'll see the word Nomihoudai in Osaka, which translates into English roughly as all you can drink. This means a cheap and fun night out and can sometimes be paired with delicious street food too. The party scene is safe, lively, and Osakan people are said to be more friendly than those from Tokyo. Tokyo has lots of cool nightlife too – themed cafes shouldn't be missed, but Osaka wins on nightlife!
Verdict: Osaka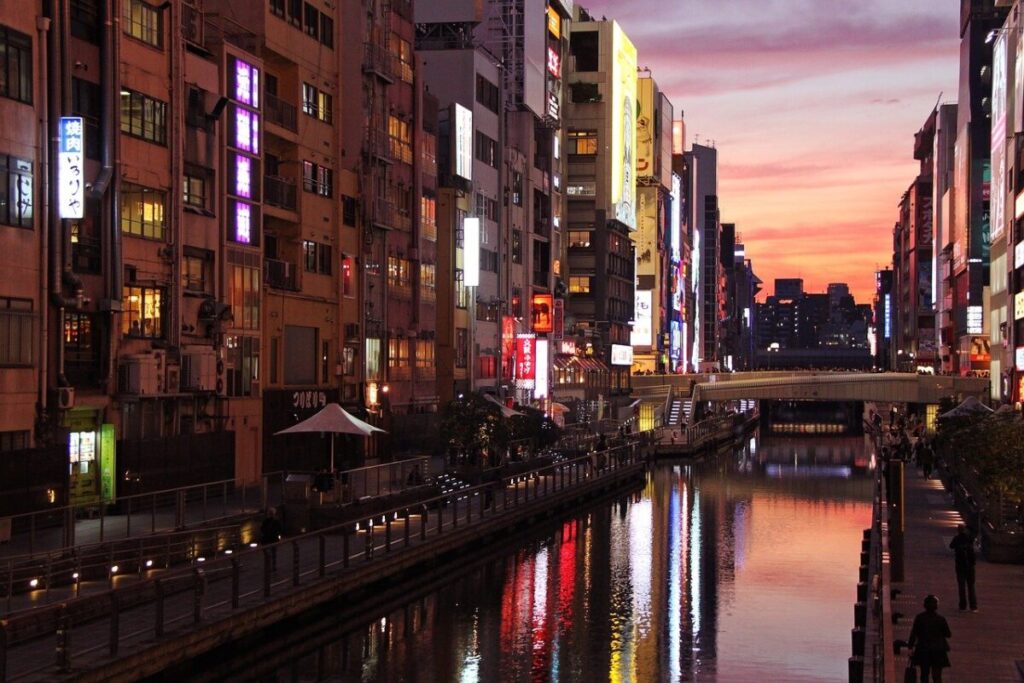 Tokyo or Osaka: Sightseeing
There is so much to see in Tokyo that after a week you'll have barely scratched the surface. Shrines like Sensō-Ji and Meiji Jingu take you back to the Edo period. The Tokyo Sky Tree and Tokyo Tower offer fantastic views sometimes to Mount Fuji. And of course, there's the famous Shibuya Crossing. Osaka also has plenty too – its most popular attraction is its castle and the aquarium is a sight to behold. However, thanks to the sheer volume, Tokyo wins this category.
Verdict: Tokyo
Tokyo or Osaka: Neighbourhoods
Tokyo and Osaka are made up of several neighbourhoods that offer different experiences of the city. In Osaka, Shinsaibasi is a great shopping district, Namba is the entertainment hub, and Nakazakicho is traditional and quaint. However, Tokyo takes the prize when it comes to neighbourhoods. Akihabara is a crazy futuristic electronic mish mash. Asakusa takes you back to the old Edo period, and Shinjuku is a huge city within a huge city.
Verdict: Tokyo
Tokyo or Osaka: Cost of Travel
The cost of travel in Tokyo is ¥4,000 more per day than in Osaka. To put that into perspective, that's almost $40. Nightlife, food, and accommodation is all cheaper in Osaka, and Osakans love a freebie. Add all you can eat/drink bars and restaurants into that, and there can only be one winner.
Verdict: Osaka
Tokyo or Osaka: Food and Restaurants
Tokyo has more Michelin starred restaurants than any other city in the world. Sushi, soba, and tempura all come from Tokyo too. So, it should be cut and dried that it wins this category, right? Well, it's not that simple. Osaka's street food scene is unrivalled in Japan, and dishes like okonomiyaki and takoyaki have become staples across the country. Osaka is also much cheaper than Tokyo!
Verdict: Osaka
Tokyo or Osaka: Transportation
Osaka and Tokyo both have excellent public transport networks. Tokyo has metro, bus, overground trains and shinkansen (bullet trains) to much of Honshu island. The centre for this is Shinjuku Station, the biggest train station in the world.
A JR East rail pass means you can use some of the over ground trains and most of the shinkansen. Osaka is smaller but also has a public transport that runs like clockwork. It's easier to travel here when renting a car, as roads are wider and there's less on them than Tokyo!
Verdict: Tokyo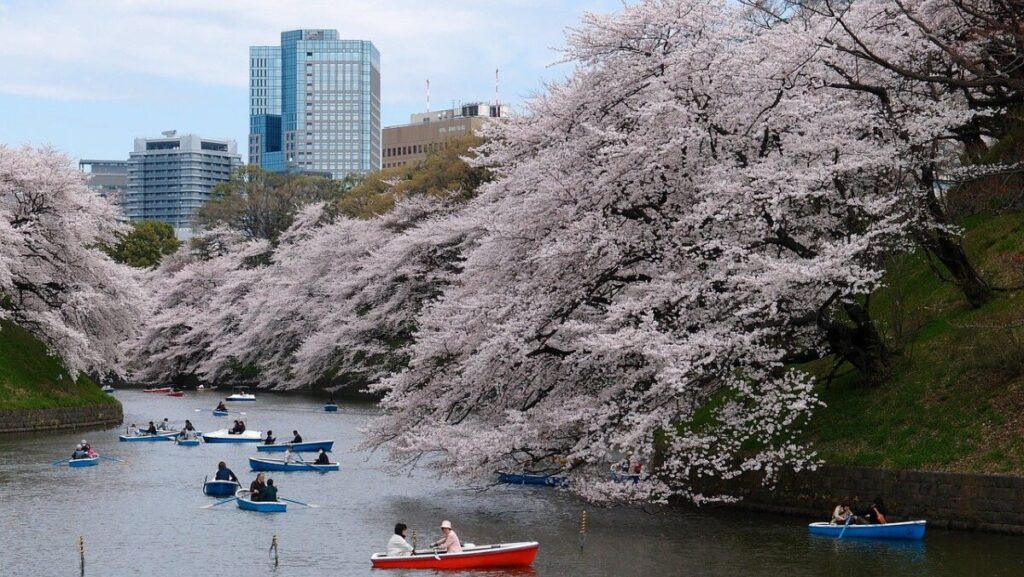 Tokyo or Osaka: Weather
Both cities have 4 distinct seasons. There's not a major difference in the weather, but Tokyo is a little cooler as it's further north. Especially in winter! Both cities are breath-taking in spring aka cherry blossom season.
Verdict: Osaka
Tokyo or Osaka: Verdict
Verdict: With a narrow 4-3 victory, Osaka wins. You shouldn't miss visiting either city if you have the chance to visit both though. You'll see two completely different sides of Japan!
Verdict: Osaka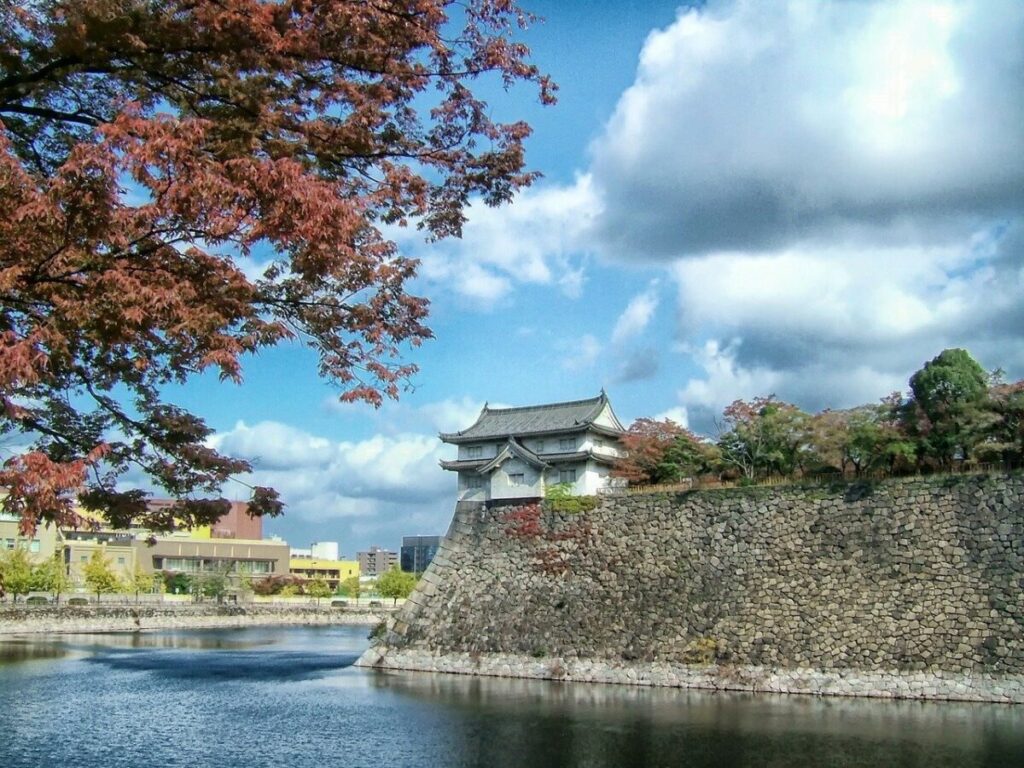 Hotels in Osaka – $$
Dotonbori Hotel – a reasonably priced hotel located close to Shinsaibashi and also with easy access to the Namba Station.
Super Hotel Namba Nipponbashi – a great hotel in one of best areas to stay in Osaka, with easy access to Dotonbori, Denden Town and the Namba Station.
Reasonably Priced Accommodation in Tokyo
Sotetsu Fresa Inn Tokyo Roppongi – an excellent inn to stay in the Roppongi area of Tokyo.
Sakura Fleur Aoyama – a great option to stay close to the Shibuya Station.
Other Resources for Traveling in Japan
Finally, If your are traveling to Japan, check some of our other guides. Check the best places to stay in Tokyo and where to stay in Osaka.