This post feature the best train connections from Warsaw to Minsk, featuring prices and train station directions in both cities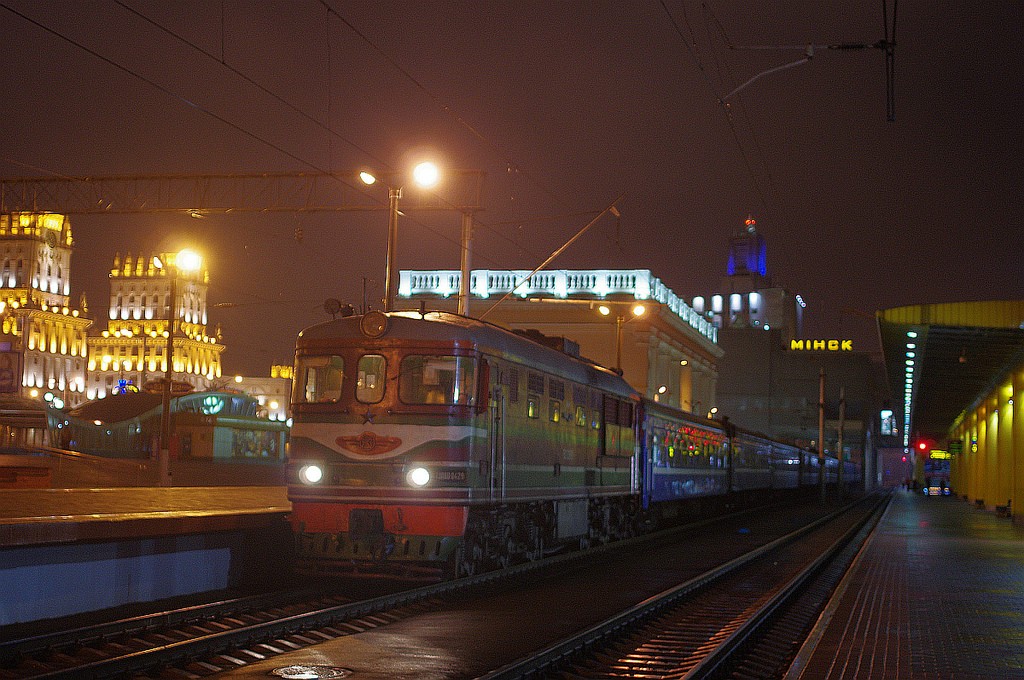 Minsk Train Station Photo by Artem SvetlovIf you are planning to travel by train from Warsaw to Minsk, this post will bring all the information you will need to have an comfortable journey. It includes information on how to buy tickets and directions from and to the railway stations in Warsaw and Minsk.
The Warsaw Minsk route is relatively busy. The Warsaw – Minsk leg is usually part of longer trains from different European cities enroute to Moscow. As Warsaw is the capital and Minsk is the capital of Belarus, this route is used by tourists and locals, and Belarus citizens working in Poland.
Jump to Section:
Warsaw to Minsk by Train: Overview
Train Stations in Warsaw
Train Stations in Minsk
Traveling time from Warsaw to Minsk
Buy Tickets / Prices from Warsaw to Minsk
Train Travel Resources

How to Travel by Train from Warsaw to Minsk: Overview

There are basically two options to travel from Warsaw to Minsk. One is more more comfortable, but more expensive. And the other involves connections but is much more affordable
Option 1: Direct Train from Warsaw to Minsk
There are a few trains traveling daily from Warsaw to Minsk. Some of the trains passing from Warsaw to Minsk travel on the routes from Budapest to Moscow, Paris to Moscow and others.
These trains normally have couchette and sleeping cars, as they are intended for long journeys. Unfortunately it is not possible to buy tickets on this route online. The routes and timetables also constantly change, depending on the time of the year, you can check them at the Rail Europe website.
Option 2: Using Domestic Trains from Warsaw to Minsk
This option is much cheaper than the previous, but it is more time consuming. You can travel from Warsaw to Terespol at the Belarusian border with a domestic train. In Terespol, there is a regional train on the route Terespol (PL) to Brest Centralniy (BY). Brest is the first city after the border.
From Brest (Brest Centralniy Station) you can take a domestic train to Minsk. But the connection times especially in Terespol might be far from optimal.

Train Stations in Warsaw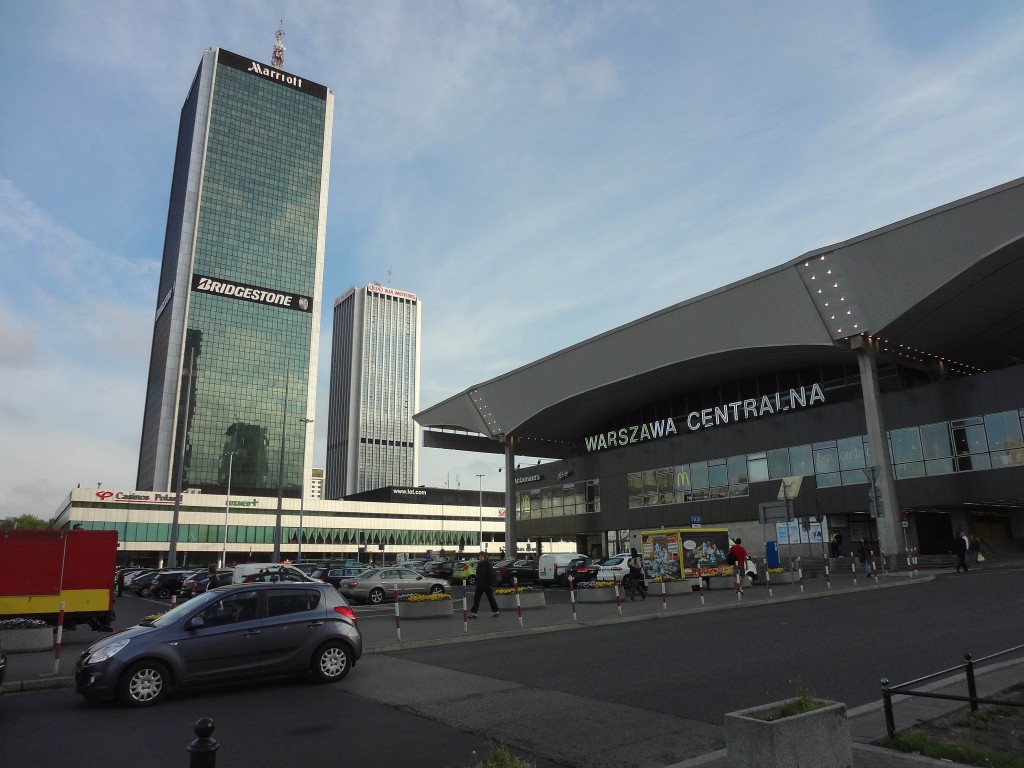 There are three stations from which you can start your train ride from Warsaw to Minsk.
They are Warszawa Wschodnia (Eastern Station), Warszawa Centralna (Central Station) and Warszawa Zachodnia (Western Station). There is no price difference regardless the station you start from, so ideally you should start somewhere near your accommodation.
If you are staying near the Warsaw Central Train station (Warszawa Centralna), you can check accommodations near this station on Booking.com.
If you are staying near the Warsaw Western Station (Warszawa Zachodnia), you can check accommodations near this station on Booking.com.
If you are staying near the Warsaw Eastern Station (Warszawa Wschodnia), you can check accommodations near this station on Booking.com.

Train Stations in Minsk

There is just one main station in Minsk (Minsk Passazhirski) and it will be your point of arrival in the capital of Belarus. It is quite a big station with an information desk, however do not expect that all Belarusian Railways employees will understand English. From the station you can easily take a taxi or use the Minsk metro to your destination.
If you are staying near the Minsk Railway Station (Minsk Passazhirski) , you can check accommodations near this station on Booking.com.

Traveling Time by Train from Warsaw to Minsk

If you take a direct train from Warsaw to Minsk, in optimal conditions the ride will take 10 hours. At the Polish-Belorussian border the wait is quite long, as the gauges are changed and passports are checked. If you opt for using domestic trains the ride can easily reach 20 hours.

How to Buy a Train Ticket from Warsaw to Minsk

Currently there is no way to buy a train ticket from Warsaw to Minsk online. The ticket price starts at around 100 € for direct trains.
If you opt for traveling using domestic trains you can buy the Warsaw to Terespol leg online from the PKP website. The Belorussian part of the journey can be purchased at tutu.ru.

Train Travel Resources

Booking.com: the most complete website for finding hotels and accommodation anywhere.
Rail Europe: buy train tickets and passes if you are from North America.
Rail Europe World: buy train tickets from a number of countries* outside Europe and North America.
World Nomads: if you are travelling abroad, you can get insurance from World Nomads. With a vast coverage in number of countries and activities, World Nomads is a great option for any kind of traveler.
CheapOair: this is one of my favorite websites for buying airline tickets for flights for any destination in the world. One of the best advantages of CheapOair is that they accept not only the usual credit card payments but also PayPal.
Train Travel Guide: in our railway travel guide, you will learn how to choose and ride the most scenic train routes around the world, always in the most comfortable way with optimal prices to enhance your travel experience.