Learn how to travel by train from Lviv to Warsaw and Krakow, featuring timetables and where to buy tickets for this journey.
Are you traveling from Lviv to Warsaw or Krakow? Check our guide on how to get from Western Ukraine's biggest city to Poland using railways, featuring tips and how to buy tickets for your journey.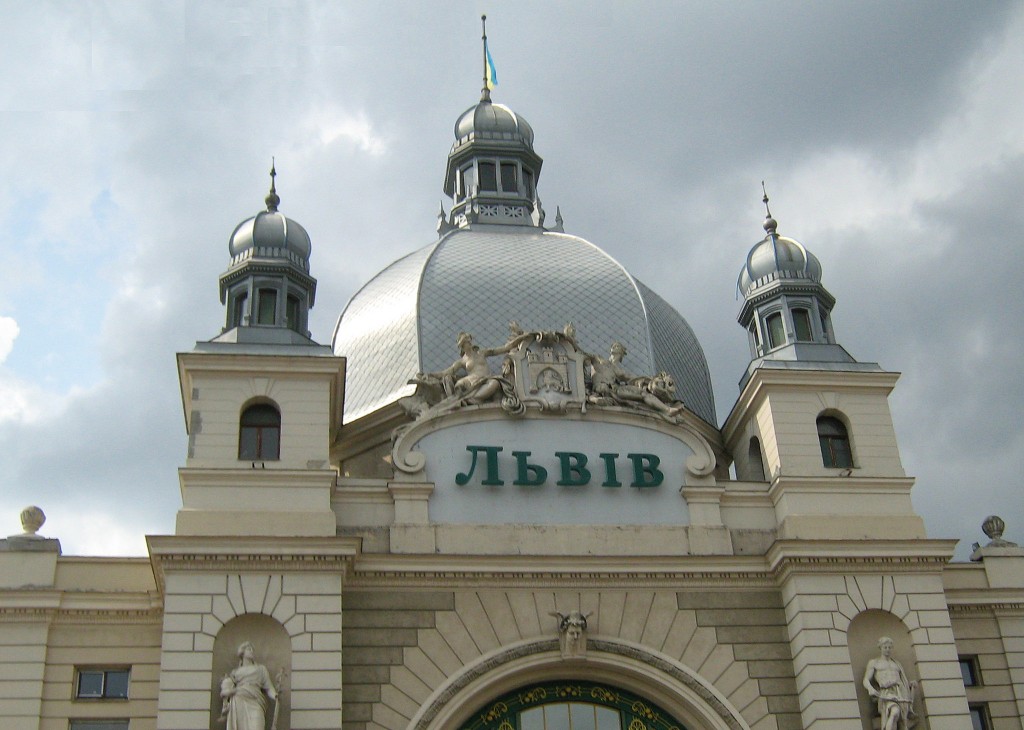 Lviv in probably the most underrated city in Eastern Europe. While Krakow, Budapest and Tallinn attract millions of tourists per year, Lviv has a much smaller influx of visitors. However, the tourism infrastructure is improving, and the city is certainly one of the most beautiful cities in Europe.
Lviv Airport has improved a lot for the Euro 2012, but the number of flights to Lviv is somewhat limited. This leaves one with basically 2 options, pay an expensive ticket, if the route needed exists, or taking a bus or train from Lviv to Poland. Taking the train is probably the most comfortable option to travel between Western Ukraine and Poland. Let's see the options to get by train from Lviv to Poland, Warsaw and Krakow.
If you are flying to Ukraine or Poland you can find the cheapest flights on Jetradar.
From Lviv to Poland (Krakow and Warsaw) by Train
Poland is the closest border from Lviv, and there are direct trains serving the route from Lviv to both Krakow and Warsaw. The number of trains and the availability on the route change depending on the season and other factors. However, there is usually one daily train connect Lviv to Krakow and Warsaw.
The trains from Lviv to Poland usually feature sleeping cars, and the journey is usually smooth. Bear in mind that the train stops at the border for customs and immigration, which adds up to the total trip duration.
For domestic trains in Ukraine you can buy tickets on tickets.ua however, for the direct trains between Ukraine and Poland is currently not possible to buy tickets online.
Train or Bus from Lviv to Krakow and Warsaw
If you have a limited budget, there are other alternatives to travel from Lviv to Poland. You can also travel to Przemysl in Poland using the Polish national train network PKP, once there you can take a bus to the border, cross it by foot, and then take a minivan to Lviv.
Alternatively, there a lot of buses doing numerous routes between Lviv and Poland. There are direct buses from Lviv to cities like Krakow, Wroclaw, Rzeszow, Warsaw, Lublin and others. You can also use both the bus and the train, depending on your needs. which may be a good option depending on your schedule and destination.
It is possible to buy bus tickets online from Lviv to Poland and from Poland to Lviv. A few companies sell tickets online and you can compare prices and book tickets on GoEuro
.
Lviv Train Station
The train station in Lviv is not so close to the city center, but you can easily reach it by tram or a short taxi ride. It is a relatively big station and many buses also stop at the station.
If you are travelling to Lviv I recommend taking a taxi or tram from the train station. The best areas to stay in Lviv are near the Rynok Square, or at the areas close to the beginning of the Prospekt Svoboda.
Even if the station is quite important and has a lot of traffic, there are not many good options to eat in it. If you exit the main building, the immediate street in front of it has some cafes and snack bars.
If you are traveling to Western Ukraine check our guide on the best places to stay in Lviv.
Warsaw Train Stations
Almost all international trains arriving and departing from Warsaw will call at its three major stations. They are: Warszawa Zachodnia (Western Station), Warszawa Centralna (Central station), Warszawa Wschodnia (Eastern Station).
Click here to check hotels near the Warsaw Central (Warszawa Centralna) Station on Booking.com
The Western and Central station are closer to most interesting points in Warsaw. There are many accommodation options for all budgets in the vicinity of both stations.
The Central Station is probably the best choice at least for Winter, as its platforms are located underground. There are also more choices of cafes and snacks at the Central station, compared to the Western or Eastern ones.
If you are leaving Warsaw by plane you can get a train from the central station directly to the Warszaw Chopin (Okecie) airport. The trains run frequently and are conveniently cheap.
Hotels in Lviv, Ukraine
Astoria Hotel – an excellent hotel close to the Prospekty Svobody and the Opera.
Leopolis Hotel – a luxurious hotel right between the Prospekt Svobody and the Market Square.
Hotels in Warsaw, Ukraine
Royal Route Residence – a great value for the money property in the heart of Warsaw, with a number of attractions at a walking distance.
Castle Inn – a cozy reasonably priced boutique hotel in Warsaw's old town.
Other Resources to Travel in Poland and Ukraine
You can also check our guide on where to stay in Warsaw and the best places to stay in Krakow for more information. If you are traveling in Eastern Europe, check GetYourGuide to book activities in Poland and Ukraine.