Trains from Ljubljana: Let's analyze the domestic and international railway connections in Ljubljana, Slovenia
Ljubljana is often an overlooked gem in Central Europe. When you have tourist destinations like Vienna and Budapest relatively close to you, it is hard to stand out. That doesn't mean however that Slovenia is less magnificent, as it has not only a perfect geographic location, but also great train connections.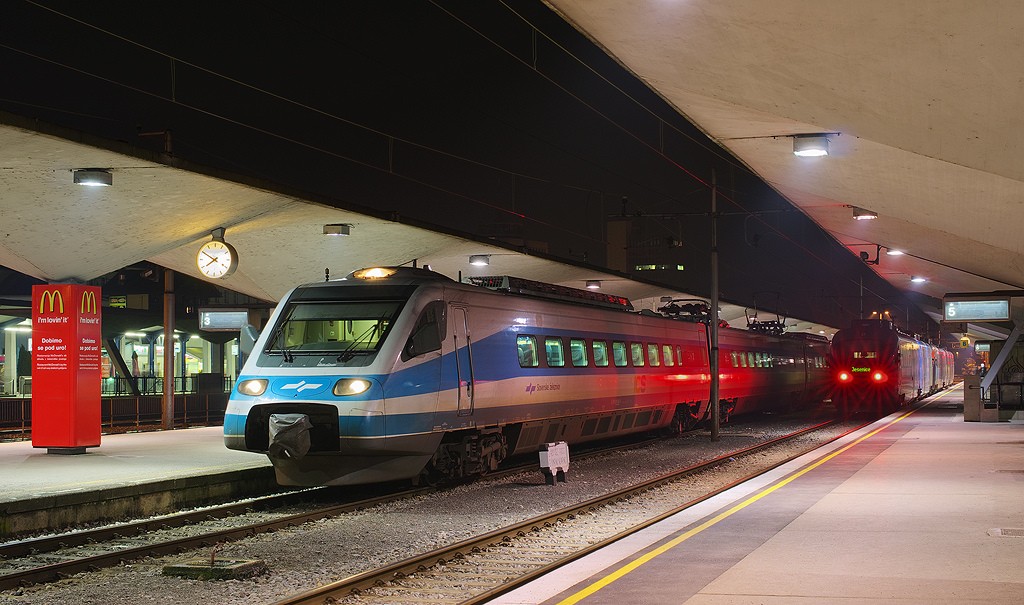 Ljubljiana Train Station – Photo by Miroslav Volek
Another advantage of Slovenia is that it doesn't have the mass tourist feel often perceived in other more well-known cities in this region of the world.
In Ljubljana you will feel at ease strolling on its picturesque old town streets and stop to grab a coffee at one of its quaint cafes. Odds of getting ripped off are also small, since Ljubljana is less cosmopolite (that doesn't mean however that prices are cheap in general).
Train Stations in Ljubljana
Ljubljana has a few train stations, but only one is central and is the main point of arrival and departure for most international trains operating in Slovenia. In Slovenian it is called Železniška postaja Ljubljana and it literally translates to Ljubljana Railway Station.
Bus Stations in Ljubljana
The Ljubljana Bus Station (Avtobusna Postaja Ljubljana) is immediately next to the Ljubljana Train Station, and it has a great variety of domestic and international routes for many destinations and countries as far as Sweden.
You can check more information at the Avtobusna Postaja Ljubljana website.
Trains from Ljubljana: Domestic Routes
Ljubljana has a very central location in Slovenia, which facilitates rail transport. There is a modern network of regional trains connecting Ljubljana to many cities in Slovenia, like Kranj, Koper, Maribor and others.
Trains from Ljubljana: International Routes
Ljubljana has a geographically small territory. This fact helps to understand why in Slovenia many of the railway routes are international ones, mostly to Austria and Croatia. Most of the international traffic passes through Ljubljana and some of it also to Maribor.
Trains from Ljubljana to Germany
Ljubljana to Frankfurt(Main): There is one daily direct train from Ljubljana to Frankfurt, it is an EuroCity train and the ride takes 10 hours. If you are traveling on the opposite direction the trip takes slightly longer. This train runs almost daily and the cheapest second class ticket starts at 89 €.
Ljubljana to Stuttgart: On the very same route connecting Ljubljana to Frankfurt, the train also stops at Stuttgart, completing the journey in a slightly shorter time. On this direct connection there are tickets starting at 59 €, but you may get a cheaper fare with non direct trains.
Ljubljana to Munich: Munich is the city with best train connections in between Slovenia and Germany. Apart from the same train that connects Frankfurt to Zagreb, stopping at Stuttgart, Munich and other German and Austrian cities, there are other options to travel from Ljubljana to Munich.
The train ride duration from Ljubljana to Munich is of roughly 6 hours, and you can buy the day ride for as low as 39 € on the train that runs during the day. There is also one EuroNight train connecting Ljubljana and Munich, also completing the journey in around 6 hours.
The night train can be quite convenient if you are on an Euro trip, to save money with accommodation and also time.
Trains from Ljubljana to Austria
Austria is possibly the country with the best train connections to Slovenia, and from of them are from / to Ljubljana.
Ljubljana to Graz: There is one daily train connecting Ljubljana directly to Graz. The trips takes slightly more than 3 hours. It leaves Ljubljana at 16.20. If you want, you can also take a Regional train to the border town of Spielfeld, and from there take another train to Graz.
Ljubljana to Vienna: The same train that goes daily from Ljubljana to Graz continues all the way to Vienna (Wien Hbf). The trip takes about 6 hours.
Ljubljana to Villach: Villach is a key-city in Southern Austria as many international trains connect there. There are about 4 daily trains connecting Ljubljana to Villach, and the journey takes just under 2 hours.
Ljubljana to Salzburg: There are 2 daily trains connecting Ljubljana and Salzburg. Both take about 4.20 hours of travel. One is a Eurocity train and the other is an Euronight with sleeping cars and couchettes available.
Trains from Ljubljana to Italy
Incredibly enough, the railway connections between Italy and Slovenia have decreased since Slovenia joined the European. In the past there were direct trains between Ljubljana and Venice (Venezia) but now there is just one direct train between Slovenia and Italy:
Ljubljana to Trieste (Villa Opicina): If you want to get to Trieste from Slovenia by train you must take a Slovenian regional train from Ljubljana to Villa Opicina, a small town just across the border between Slovenia and Italy.
From Villa Opicina you can access the Trieste urban transport, and travel by train to the Trieste Central (main station). From Trieste Centrale you will have good connections to all other cities in Italy where Trenitalia operates.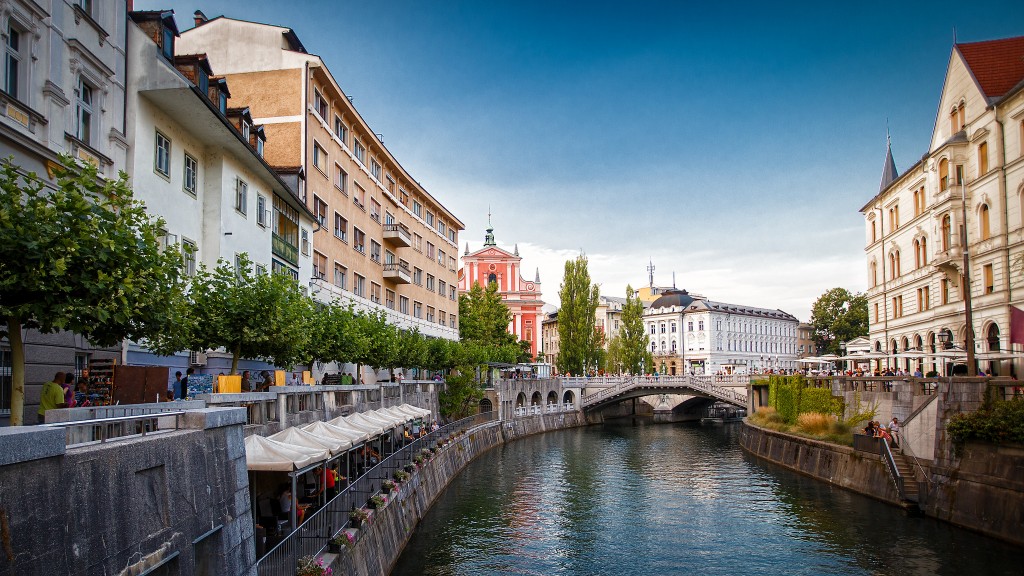 Trains from Ljubljana to Switzerland
Even if Switzerland is geographically very close to Slovenia, there are not many direct train connections between those two countries. Most options requiring to change trains in Austria or Italy.
Ljubljana to Zurich: There is one daily train (running almost everyday with a few exceptions) connection Ljubljana to Zurich. It is part of a longer route from Belgrade, Serbia to Zurich. It is an EuroNight train with sleeping cars and reservations are required. The ride takes approximately 12 hours.
Trains from Ljubljana to Croatia
Ljubljana and Slovenia as a whole is extremely well connected to Croatia due to its geographical proximity and cultural bonds. There are multiple daily trains connecting Slovenia to Croatia. Most of them are in the route between Zagreb and Ljubljana.
The train rides takes roughly 2 hours and tickets start from as low as 9 € at the best rate.
Trains from Ljubljana to Hungary
Slovenia has a few direct trains to Hungary, some of them are regional trains connecting the Eastern part of Slovenia with the Western part of Hungary, but there are also direct trains from Ljubljana to Budapest.
Ljubljana to Budapest: There is one daily train leaving from Ljubljana to Budapest at 08.45 from the Ljubljana main station. After a journey of roughly 9 hours through the countrside of Slovenia and Hungary, you will be arriving at the Budapest Deli station.
Trains from Ljubljana to Serbia
Ljubljana still benefits from its old Yugoslavian past when it comes to railway connections between Slovenia and Serbia.
One train runs during the day, with 1st an 2nd class cars, couchettes and sleeping cars. It is the final leg from the Zurich – Belgrade train. It also has a restaurant car in the Zagreb – Belgrade leg.
The other is a night train, starting at Ljubljana and ending in Belgrade, equipped with couchette cars.
Trains from Ljubljana to Bosnia and Herzegovina
Currently, there are no direct trains connecting Slovenia to Bosnia and Herzegovina. Your best bet is taking a train to Zagreb in Croatia, and from there, a direct train to Sarajevo.
Buying Train Tickets using the Slovenian Railways Website
You can buy domestic train tickets in Slovenia using the Slovenian Railways website. For those willing to buy international train tickets from and to Slovenia, we recommend Trainline.
Check our Buy Train Tickets page for more information on how to buy train tickets in Slovenia.
Buying Train Passes Valid in Slovenia
If you are planning to travel to Europe and to buy a train pass valid for your trip, check our train ticket buying guide clicking here.
Hotels in Ljubljana
Adora Hotel – Certainly of the best options to stay in Ljubljana. All the main attractions of Ljubljana Old Town and the Ljubljana Castle are easy accessible from this hotel.
Hotel Emonec – One of the best reasonably priced hotels in the Slovenian capital, steps away to the Triple Bridge, one of the most beautiful locations of the city.
Getting to Slovenia
If you want to fly into Slovenia, we recommend buying tickets via Jetradar. They accept not only the usual payment methods, but also PayPal, which may be useful for some.
Other Resources for Traveling in Central Europe
If you are traveling Europe you might want to check our guides to the countries nearby Slovenia. Check where to stay in Zagreb, the best places to stay in Venice and where to stay in Vienna.