How to Travel from Yangon to Mandalay? Discover How to Buy Train and Bus Tickets in Myanmar (Burma) Routes
Are you planning to travel to Myanmar anytime soon? Check this train travel guide to the country, including how to buy train tickets online in Myanmar for the Yangon to Mandalay route.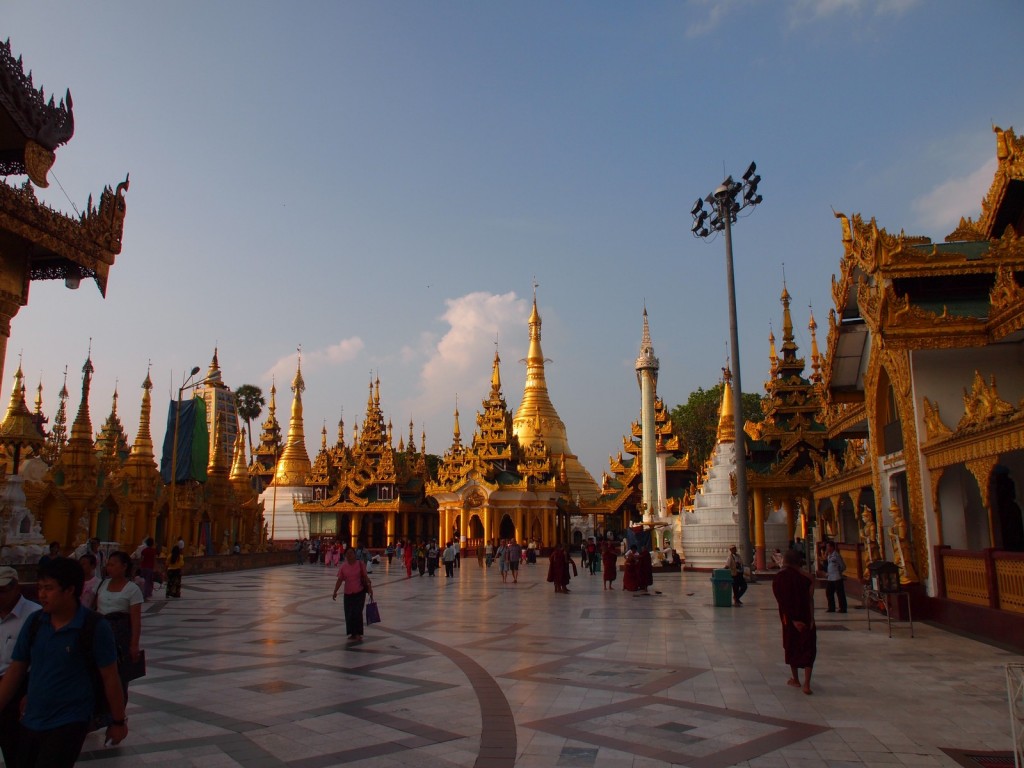 If you are adventurous enough to visit Myanmar, formerly known as Burma, you should probably check the trains in the country. Myanmar has been just recently opened to foreigners, and its railway history begins when it was still a British colony, in the XIX century.
Tourism in Myanmar Overview
Being until recently a country closed to foreigners, due to its long lasting dictatorship, Myanmar remains relatively untouched. The country received about 2 million foreign tourists in 2013. which is about 15 times of what its neighbor, Thailand, receives.
Most citizens of ASEAN countries can visit Malaysia for short periods without a visa, while most Western tourists need a visa. The good news is that Myanmar offer a 28 eVisa system, which currently can be picked up on arrival at the country's main airports. The Myanmar eVisa is especially good as it allows visitors to avoid the usual hassle involving visiting an embassy or sending documents by post.
Once you get into Myanmar, you can enjoy its exotic and unique train network. It's important to point that unfortunately you cannot travel by train to Myanmar, as there is no international railways lines currently connecting Myanmar with its neighbors.
Another convenient way to travel in the country is by bus. However, some distances can be
How to Buy Bus and Train Tickets Online in Myanmar (2019 Update)
Since I have written this post two years ago, the tourism infrastructure has improved a lot in Myanmar. The improvements are both in terms of offline infrastructure, but also online. Nowadays for example it is possible to buy train tickets, and also bus tickets in Myanmar online.
That applies to the Yangon – Mandalay route, but also to many other routes. You can also buy tickets from Mandalay to Bagan, and you can now buy online bus tickets for many destinations in Myanmar.
You can click buy train and bus tickets online in Myanmar using Bookaway. It is also a good idea to do it, as you can plan your trip in advance and browse for the ticket which is most suitable to your travel needs.
Below you can search the options for bus and trains available from Yangon to Mandalay, with live prices.
Trains in Myanmar (Burma)
The Railway network history in Myanmar is one of the most uniques in Asia. It started when the British build the first railway tracks in Myanmar, then Burma, in the second half of the XIX century.
Across the years the Death Railway, which once connected Myanmar to Thailand became one of the most famous in Asia. It was built by the Japanese during World War II and used forced labor of many prisioners of war, including Americans, British and Dutch.
Trains from Yangon to Mandalay
There is an "express train" from the country's capital Yangon to Mandalay, running a few times everyday. Even if the distance is just 650km, the train network in the country is very obsolete, and the journey takes roughly 15 hours. The advantage of the train compared to the bus is that you can sleep much more comfortably on it.
Hotels in Yangon
BEST WESTERN Chinatown Hotel – an excellent choice in one of the most central areas of Yangon.
Clover City Center Plus Hotel – a hotel offering great value for the money in Yangon.
Hotels in Mandalay
Mandalay City Hotel – a great hotel in Mandalay with a swimming pool.
Royal City Hotel – an affordable option just a 5 minutes ride to the Mandalay Railway Station.
If you are traveling to Mandalay by train, click here to check hotels in Mandalay on Booking.com.
Traveling to Asia? Check our Asia section with amazing guides to this exciting continent.