Learn in this article how to travel from Hanoi to Halong Bay using different transport options, as well as how to buy tickets in this route in Northern Vietnam
Traveling from Hanoi to Halong Bay is one of the most popular tourist routes in Northern Vietnam. Let's learn in detail how you can optimize your travel from Vietnam's capital to one of the most beautiful places in Southeast Asia.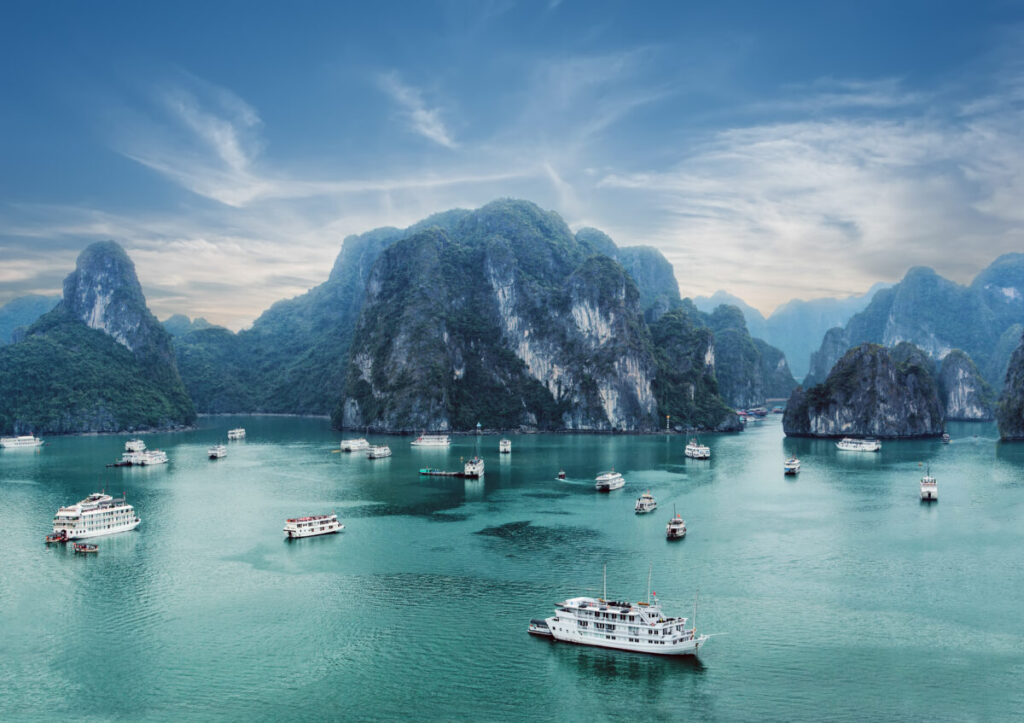 Hanoi and Halong Bay
Hanoi is one of the busiest capitals in the world as well as one of the most densely populated. One would say that it is not that bad. When you travel to Vietnam, usually by plane, you can't feel the busy city at the first moment because the Noi Bai International Airport is 21 km away from the city center.
If you are flying to Hanoi and Vietnam you can find the cheapest flights on Jetradar.
Staying in the city center for a couple of nights day might be enough for some, before you set off to explore the rest of Vietnam. The Halong Bay is one of the first options departing from Hanoi, and is relatively close to it s well.
Halong Bay (officially Ha Long Bay) is a good choice and there are many reasons for that. Not only that Halong Bay is one of the destinations where the famous movie King Kong was filmed, but also because the place is absolutely stunning. The Ha Long Bay is also a UNESCO World Heritage Site, meaning you should definitely check it out. So how to get from Hanoi to Halong Bay?
Hanoi to Halong Bay route
Traveling in Vietnam might be a little bit confusing as most people in Vietnam can't speak English. This is one of the factors that will make your travels in Vietnam inconvenient at times. Vietnam, still ranks among the underdeveloped countries, and it doesn't have the best transport infrastructure in the world. However, it can work fine if you learn what you can do to optimize your travels in the country.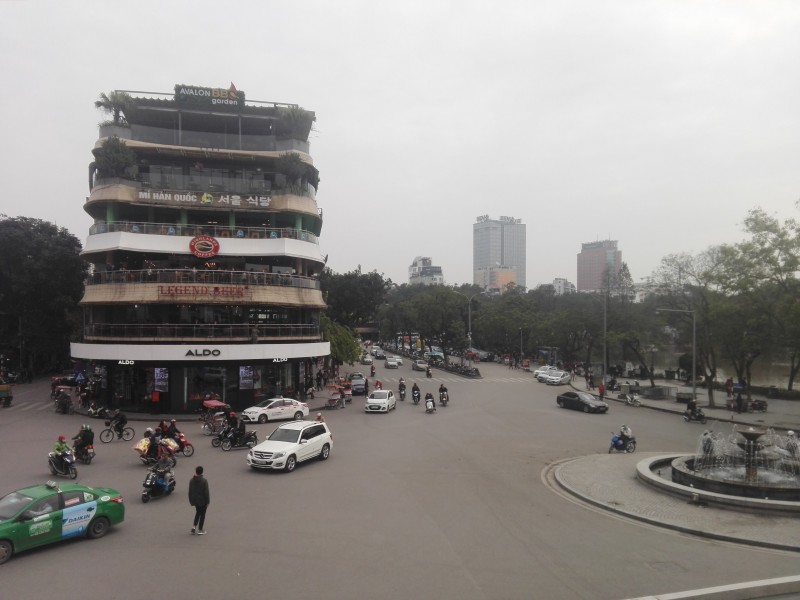 The night buses are a very popular way to travel around Vietnam. However, this route is not long enough for the night bus. The distance from Hanoi to Ha Long Bay is approximately 180 km and the duration of your trip depends on the way you travel. Nevertheless, this trip shouldn't take you more than 4.5 hours.
There are few options how to get from Hanoi to Halong Bay. You can take the bus or the private "limousine" which is just an ordinary car or van. Let's cover both of these options below.
Ha Long Bay by bus
As I already mentioned above, traveling by bus is one of the most popular ways to travel around Vietnam and the same applies to this route.
You can take different buses to go to Ha Long Bay. There are both direct buses and also other options stopping at different locations. I highly recommend taking the direct bus without any change as changing buses might be a little bit confusing. We will cover those buses as we don't want you to get lost.
Most of the buses from Hanoi go from Ha Noi My Dinh bus station. This is the latest built bus station and also the modern one.
The bus schedule
The buses from My Dinh to Halong Bay run every 30 minutes from 7:00 – 17:00. The bus arrives at the main bus station in Ha Long called Ha Long Bai Chay.
Here is a search bar to check availability and book tickets from Hanoi to Ha Long Bay:
How and where to buy bus tickets
The bus tickets are available to buy at the main building. Make sure that you will go directly to the main building because the drivers might like to follow you and convince you to buy the bus tickets from them.
What is the price of the bus ticket
Buses in Vietnam are very cheap but quite comfortable. What is the price range? The bus tickets from Hanoi to Halong Bay usually cost around USD 3-5.
Pros
Authentic Vietnamese experience
Cheaper option
Cons
Can be quite confusing
Bus drivers don't speak English
Halong Bay by Train
If you can stand the train noise, you may opt out traveling overnight in an inexpensive hard berth and saving on the cost of a hotel room for the night. According to
visithalongbay.com
, the train runs daily from Yen Vien Station (8km from Hanoi city center) at 4:55 am and arrives at Halong station at 11:40 am.
The average price of the one-way train ticket is about 80,000 VND. To book your ticket, you can visit the official railway website:
dsvn.vn
.
Halong Bay by van or car
Traveling using a private company is more convenient in the route from Hanoi to Ha Long Bay. Why is it this way? The same distance will take you less time because you don't have to be picking up other passengers on the way and the cars are usually more comfortable than the regular buses. Some of them are also equipped with WiFi
The timetables
There are many companies offering this service and many of them will take you from Hanoi to Ha Long at whatever time you choose. There is also not any exact point of departure because every company is different and many will take you from your hotel in Hanoi to any given place in Ha Long. You don't have to be worries, any company you choose will bring you to Ha Long or any place in its vicinity. In many cases they can take you directly to your hotel.
How and where to buy tickets from Hanoi to Ha Long Bay
You can find a few websites where to buy the tickets. Look up those if you are interested:
Another option in case you want to do a cruise in the Ha Long Bay is to buy it from GetYourGuide. Many operators sell cruises in the bay with transport from and back to Hanoi included.
What is the price of the ticket
This also varies depending on the company you choose for your trip to Ha Long Bay. If you choose a specific time and place of departure, normally you have to book the entire car or van, which is only a good idea if you are traveling in a group of a few people. You can also buy a single ticket with some companies, but in this case the time of departure is not as flexible.
Pros
Comfortable
Fast and on-time
Cons
Lan Ha Bay is upgraded Halong Bay
If you are thinking about going to Ha Long Bay because of its amazing views, you might like to consider Lan Ha Bay. Lan Ha Bay is as stunning as Halong Bay but less crowded and more affordable. This place has so much to offer from the floating villages to limestone mountains and lovely beaches.
Continuing your travel in Vietnam after Ha Long Bay? Check our guide on where to stay in Ho Chi Minh City (Saigon).