How to get travel insurance to Cambodia, one of the countries with the fastest growing tourism in the Southeast Asian region
Getting travel insurance to Cambodia is easier than you can expect, and can be done online. Enjoy Phnom Penh, Siem Reap and the Angkor Wat temple with a travel insurance policy valid for all your stay in Cambodia.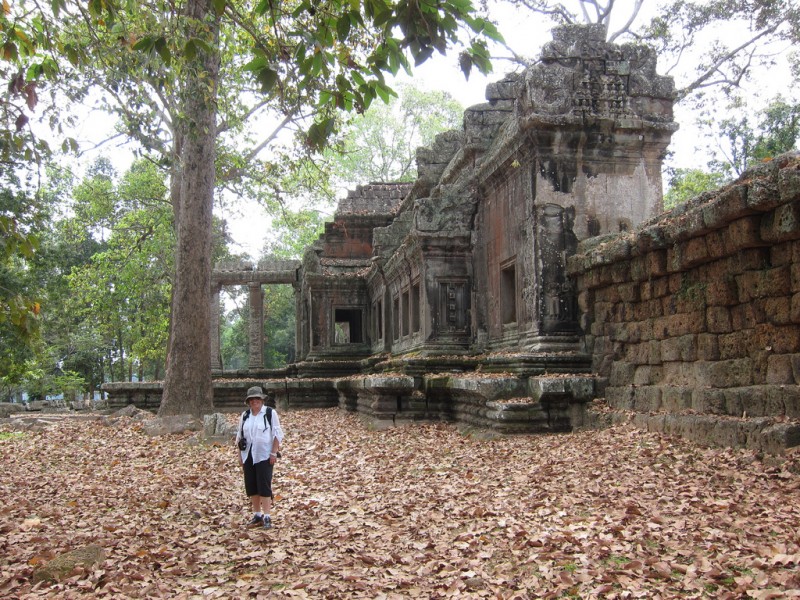 Tourism in Cambodia
Cambodia is one of the fastest growing economies in the ASEAN region, with an average growth of around 7 percent per year according to Trading Economics. Due to its relaxed visa policy and proximity to Thailand, the major tourism hub in Southeast Asia, Cambodia is attracting a steady flow of tourists.
The country itself has a lot to offer. Rich culture and incredible temples, like the famous Angkor Wat. It is also a great destination if you are looking for a budget place for a longer stay in Southeast Asia. Getting a travel insurance valid in Cambodia is nevertheless a good idea.
Entry Requirements to Cambodia
Cambodia has one of the most relaxed visa policies, probably in the world. With the exception of a few African and Middle Eastern countries, almost everyone is entitled for a visa on arrival to Cambodia.
That has improved the appeal of visiting Cambodia, especially after Thailand imposed new visa restrictions not a long ago. In Cambodia, you can get a business visa and even more there more or less permanently. This involves very little bureaucracy, thus improving attractiveness in the country.
The procedure to enter Cambodia and arrange your visa on arrival is rather speedy, regardless of the point of entry.
Safety in Cambodia
Despite its recent troubled past, Cambodia is today a relatively safe country. There are no regional conflicts or militias operating in any part of the country.
Crime however is quite high overall in Cambodia. The main problems are corruption and bribery, as well as theft. While violent crime do occur in Cambodia, it is not at very high levels.
One should however exercise caution, especially to avoid scams. That is especially the case if the main purpose of your trip is to enjoy Cambodia's nightlife.
How to Get Travel Insurance in Cambodia
There are many companies providing travel insurance to Cambodia. while some offer travel insurance just for nationals of a number of countries, others offer it for citizens of most countries.
World Nomads – I will recommend World Nomads for your travel insurance for a number of reasons. The first reason is that they cover most activities, and travel to most countries. The second reason is that their travel insurance policies are available for citizens of most countries. The third reason is that you can sort it online, in a smooth process (however most companies offer this too).
Depending on your citizenship there are other companies you can consider while purchasing a travel insurance to Cambodia.
If you are going to visit the Angkor Wat temple, you may want to check our  post on the best places to stay in Siem Reap.
Interesting Resources for Traveling Abroad
Are you really considering to travel, live and work abroad, temporarily or permanently? Below are some resources that might be useful for you around the web:
World Nomads: this company provides travel insurance in most countries around the world, and it might be a good option if you going for a long travel.
CheapOair: this is one of my favorite websites for buying airline tickets for flights for any destination in the world. One of the best advantages of CheapOair is that they accept not only the usual credit card payments but also PayPal.
Booking.com: Booking.com is the best choice for finding accommodation for your next trip, with a wide variety of choices for all types of travelers.
You may also want to check our website guides:
Train Travel Guide: in our railway travel guide, you will learn how to choose and ride the most scenic train routes around the world, always in the most comfortable way with optimal prices to enhance your travel experience.
Dating Guide: our dating guide will help you not only to find love but to understand the social customs of each country. It will also help you to avoid dating scams around the internet and find people really interested in honest relationships.
Work Abroad Guide: Learn how to find a job and employment requirements in different countries. From the initial job search, to bargaining salaries, this guide will help you to find job in most countries around the world.  It also covers about remote work and TEFL jobs.