What is the best way to travel from Verona to Milan? In this post we'll discuss whether it's better to travel by train, bus, or car
Are you stuck for ideas of where to visit on your trip to Northern Italy? This useful guide will show you how to travel from Verona to Milan by train and bus, in two of the region's most famous and exciting cities.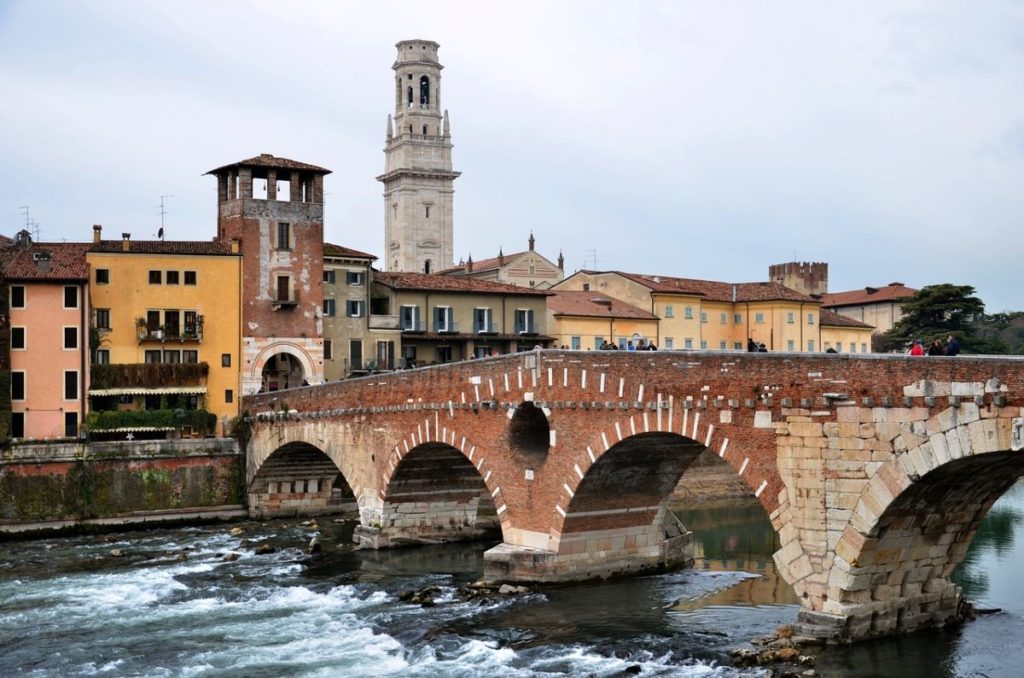 Verona to Milan: The route
The distance from Verona to Milan is approximately 160km, depending on which route you take. You'll pass through beautiful countryside, and even skim the bottom of Italy's most famous lake – Garda.
Verona has a compact city centre which is packed full of attractions. Watch opera at its Roman amphitheatre, take in the spectacular views from the top of the Torre dei Lamberti or wander back in time through the narrow streets.
Milan is a huge bustling city, and the economic hub of Northern Italy. That doesn't mean it's not a great place for a holiday though. There's plenty of fine dining, fashion, and even a chance to watch two of Italy's most historical football clubs at the San Siro.
Verona to Milan is a straight journey from East to West, and there are a lot of travel options to choose from. We'll explore the pros and cons of each option, including prices, trip duration and how to buy your tickets.
Verona to Milan by train
It's easy, comfortable, and quick to take a train between Verona and Milan. Verona's main station, Porta Nuova, has 29 direct departures to Milan's enormous Centrale station every day.
Prices start at approximately €13 and go all the way up to around €36. The cheapest prices will bag you a seat on a regionale train. These are a good option for budget travellers, but they do tend to take longer as they stop at more stations.
Trenitalia's Alta velocità (high speed) tickets start at around €20, and with one of these you'll arrive in Milan in as little as 1 hour and 10 minutes. When buying tickets, look for Frecciarossa or Frecciabianca. These are so comfortable, you'd think you're in your own living room.
You can also take Italo, but this private train company doesn't offer a direct train and you have to make a change in Bologna. There's really no reason to take this over Trenitalia.
How to buy train tickets from Verona to Milan
You can buy train tickets in Italy both online and offline. However, it is advisable to book in advance to get the lowest possible fares. The best options for buying train tickets between Milan and Verona are:
Trainline – One of the best websites to buy train tickets in Italy and elsewhere in Europe.
Trenitalia.com – The Italian national railway company.
Verona to Milan by bus
Between this and a regional train, there's not a huge time difference. However, you can find a bus ticket for as cheap as €5, less than half the price of the cheapest train. For travellers on a budget, this is the best option.
Trip duration ranges from 1 hour 50 minutes to 2 and a half hours.
Most buses leave Verona from Porta Nuova station, and terminate at Lampugnano coach station. From here, it's a 15-minute metro ride, or a half hour bus journey into the centre of Milan.
How to buy bus tickets from Verona to Milan
The best options for buying bus tickets between Verona and Milan are:
GoEuro
– As mentioned above, this is a great guide to public transport all over Italy and Europe.
Flixbus – one of the biggest bus companies in Europe.
Flights from Verona to Milan
Because it's such a short distance, it's not possible to fly direct between Verona and Milan. Instead, you have to fly via Rome. Skip this option, as it's neither time nor cost effective.
Verona to Milan by car
Renting a car is more work and you should take into account that most day rates do not include fuel or a deposit. There's also a pollution surcharge to pay if you drive into the centre of Milan, plus parking. Reputable rental companies' base prices are around €14 a day for a hatchback. If you want to rent a car in italy, compare and rent using RentalCars.com.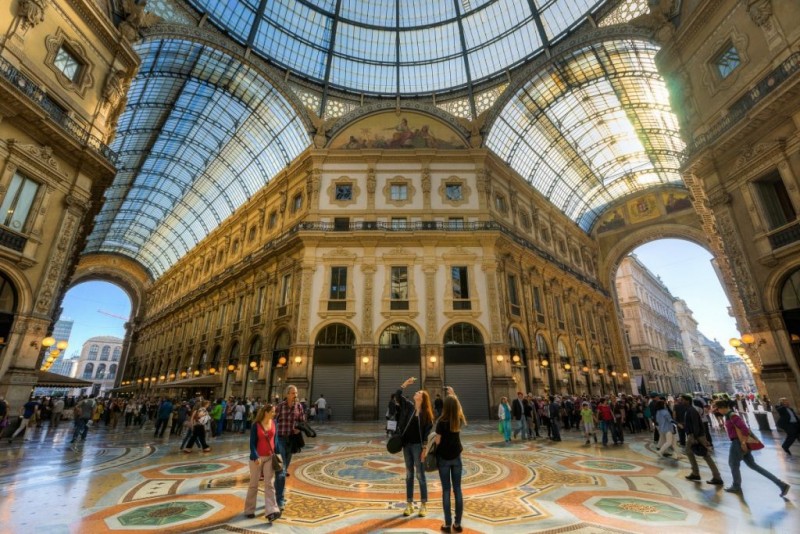 For a journey that will take around 2 hours, another idea is to car share, especially if you are on a tight budget. BlaBlaCar offers journeys ranging between €8 – €13, and it's a great way to meet locals and practise speaking Italian.
Hotels in Verona
Hotel Aurora – an reasonably priced hotel in one of the best areas to stay in Verona, close to the Juliet's house.
Hotel Bologna – a great hotel close to the Arena, in the center of Verona.
Hotels in Milan
Hotel Ritter – an affordable hotel at a prime location, just next to the Parco Sempione.
Hotel Milano Navigli – as the name says, a great accommodation option in the Navigli area with pretty price to quality ratio.
Other resources for travelling in Italy
If you are traveling to Verona and Milan you might want to check some of our other guides to Italy. Check where to stay in Verona and the best places to stay in Milan. You can also check our guide to Venice (Venezia) here.
Are you already in Italy or have questions regarding how to travel by train in the country? Leave your thoughts and questions in the comment box below.