Vienna to Prague by Train: This post features information regarding stations, public transport and tickets between the Austrian and the Czech capital
How to travel from Vienna to Prague by train? Learn more about this route and how to buy online tickets from the Austrian capital to Prague.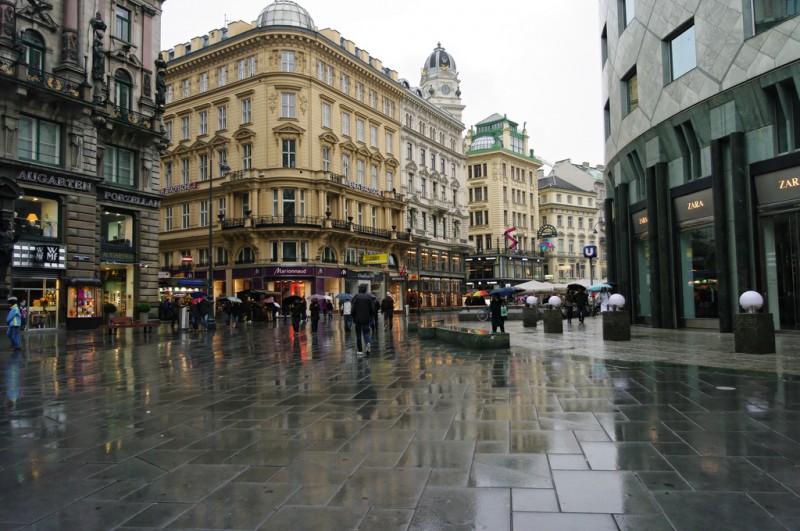 Vienna and Prague are probably the most visited cities in Central Europe, each one of them with their own charms. Since the distance is not so long, and there are a relatively low offer of flights, traveling by train is the best option between these cities.. This guide you brings information regarding the railway stations, connections, trains and where to buy tickets for this journey.
Prague is definitely a must for every traveler visiting Central Europe. The same can be said about Vienna, with its opulent architecture and beautiful cafes. The train ride between these cities is relatively short, affordable, and an exciting experience for anyone visiting the region.
Jump to Section:
Vienna to Prague by Train: Overview
Train Stations in Vienna
Train Stations in Prague
Traveling time from Vienna to Prague
Buy Tickets / Prices from Vienna to Prague
Train Travel Resources

How to Travel by Train from Vienna to Prague: Overview

The train ride from Vienna to Prague is uncomplicated, and certainly more pleasant than flying as the distance is of just 330 km. There are many trains departing daily, from early in the morning until the end of the day.
The trains on this line are mostly Railjets operated by CD (Czech Railways) and ÖBB (Austrian Railways).
Vienna to Prague (City Center)
Most of the time, travelers will start their journey at the Vienna Main Station (Hauptbahnhof) and end at Prague Main Station (hlavní nádraží). However you can also start your trip from Vienna Meidling station, following a very similar itinerary (but not all trains call at the Meidling Station).
The Railjet operates in almost all direct frequencies of this route. There are also one EuroNight train operating the route from Vienna to Berlin, stopping at Prague and other cities. This train, unlike the Railjet, is equipped with couchette and sleeping cars.
The routes and timetables may change, depending on a number of factors, but you can check them at the ÖBB website.
Once at the Prague Main Railway station, you will be in the center of the city. The station also offers direct connections by Metro and Trams to all parts of the Czech capital.
Vienna Airport (Wien Schwechat) to Prague
If you are arriving at the Vienna Airport (Wien Schwechat) and want to reach Prague by train, the fastest option involves one connection. You will start your journey taking a Railjet train at the Vienna Airport (Flughafen Wien) to the Vienna main station (Wien Hauptbahnhof). This trip takes 16 minutes.
Once at the Vienna Main Station, you can take another Railjet, this time a direct one to Prague.
Vienna to Prague Airport
Traveling from Vienna to Prague Airport is also relatively easily. Once you arrive in Prague on a Railjet from Vienna, you can take a direct train from the Prague Main Station to the Prague Airport.
The direct bus AE (Airport Express) connects the Prague Main Station to the Václav Havel Airport Prague departing at each 30 minutes. The single ticket price is 60 CZK.

Train Stations in Vienna

There are two train stations in Vienna from which you can travel directly to Prague. One is the Vienna Main Railway Station (Wien Hauptbahnhof) and the other is Vienna Meidling (Wien Meidling).
Click here to check accommodations near the Vienna Main Station on Booking.com
However, only some trains call at Meidling. These are trains operating on the route from Graz to Prague. The trains that start at the Vienna Main Station do not stop at Meidling.
Train Stations in Prague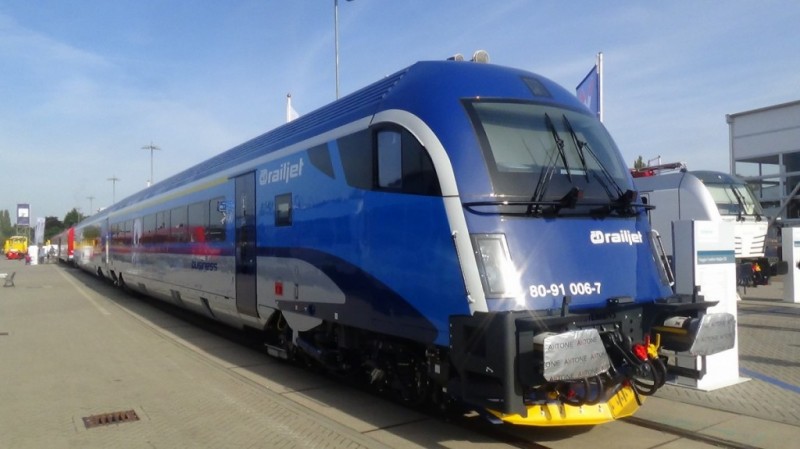 There a few different stations in Prague, with less or more relevance depending on the route. However the Prague Main Railway Station (Praha hlavní nádraží) is the one that manages most international routes departing and arriving the Czech Republic.
If you are travelling from Vienna to Prague, virtually all trains will stop at the Prague Main Station as their final destination. The EuroNight train operating the route from Vienna to Berlin also stops at Praha Holesovice, in the Northern part of the city.
Click here to check accommodations near the Prague Main Station on Booking.com.
The Prague Main Station is also relatively close to the Prague Florenc Bus Station. There are many domestic and international buses departing from Florenc, and the station has a high traffic of passengers. Depending on your destination, it might be an option to be considered.

Traveling Time by Train from Vienna to Prague

The traveling time between Vienna (Main Station) and Prague (Main Station) is of 4 hours. This applies to direct Railjet direct trains. The trip is usually fast with very few stops (mostly in the Czech Republic). Both the Czech Republic and Austria are part of the Schengen area, therefore, there aren't border checks in usual situations.

How to Buy a Train Ticket from Vienna to Prague

There are a few options to buy train tickets from Vienna to Prague online.
If you want to buy train tickets for this route you can do it at Trainline or Rail Europe.
If you want, you can also buy your tickets at any train station in Austria, or also using the ÖBB website.

Train Travel Resources

Booking.com: the most complete website for finding hotels and accommodation anywhere.
Rail Europe: buy train tickets and passes if you are from North America.
Rail Europe World: buy train tickets from a number of countries* outside Europe and North America.
World Nomads: if you are travelling abroad, you can get insurance from World Nomads. With a vast coverage in number of countries and activities, World Nomads is a great option for any kind of traveler.
CheapOair: this is one of my favorite websites for buying airline tickets for flights for any destination in the world. One of the best advantages of CheapOair is that they accept not only the usual credit card payments but also PayPal.
Train Travel Guide: in our railway travel guide, you will learn how to choose and ride the most scenic train routes around the world. We offer thorough information to travel in the most comfortable way with optimal prices to enhance your travel experience.