Vietnam eVisa or Visa on Arrival? Let's compare the advantages and disadvantages of entering and exiting Vietnam using these 2 types of visas
Are you travelling to Vietnam anytime soon? Check the options below and learn how to get an eVisa or a Visa on Arrival to Vietnam, one of the most exciting destinations in Southeast Asia.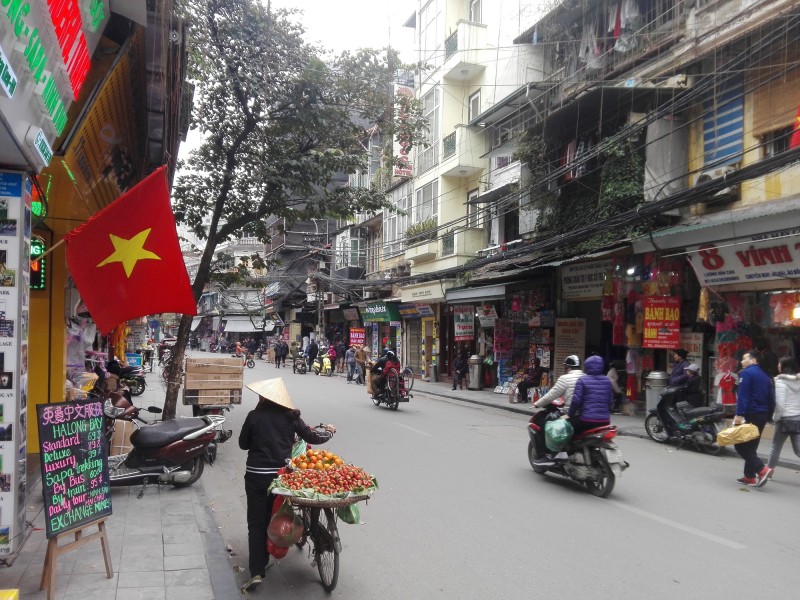 Vietnam Visa Policy Overview
The Vietnam visa policy has been improving during the past years to boost the domestic tourism industry, and it is really paying off. The number of international visitors to Vietnam has been growing steadily and traveling to Vietnam become relatively easier.
For most Western countries passports, there are two easy options to get a visa to Vietnam. The first is getting a Visa on Arrival, an option that has been around for years, and the relatively new Vietnam eVisa. Each one of these options have advantages and disadvantages, which will be explained below.
Another option is traveling to Vietnam visa free. But these option itself is restricted to a specific number of countries. Other than that, with the exception of ASEAN members and a few other countries, the limit for a visa free entry is of 15 days.
Vietnam eVisa
The Vietnam eVisa is a pretty recent procedure made available by the Vietnamese government on 1 February 2017. The procedure itself is pretty simple, and citizens of various countries are eligible for the Vietnam eVisa.
The eVisa grants a single entry to Vietnam, for visitors staying up to 30 days. So it is a perfect option if you are a tourist and want to travel to different cities in Vietnam. The eVisa also saves time at the border on arrival. You go straight to get your passport checked with just one queue.
How to get the Vietnam eVisa
Getting a Vietnam eVisa is a pretty straightforward process and you can do it quickly just with an internet connection and a credit/debit card. The first is logging on the Vietnamese Government eVisa Portal.
Then you have to fill up a form with some data about yourself and your passport number. You will be also required to upload a photo of yourself. You can use a selfie for this purpose.
After that you will be followed to the payment page in which the sum of $25 is requested per eVisa. Once the payment is done you will get a "registration code". Save this registration code as it will be required for you to check the status of your eVisa. From my personal experience they do not email you this code, so you have to save it yourself while doing your application.
The eVisa is normally issued pretty quickly, and you can check the result on this page. From my personal experience the eVisa was available even before the 3 working days that the website indicates as the processing time for the application.
Once your eVisa is ready, you should print it. It has a QR code and all your personal data. Upon arrival in Vietnam you present your passport with your eVisa, and usually you will be granted entry pretty quickly.
Vietnam Visa on Arrival
The other popular option to get a visa to Vietnam is getting a Visa on Arrival. This procedure is a bit more complex than the eVisa but it is a better idea depending on your case.
The main advantage of the visa on arrival is the flexibility. You can arrange a visa on arrival for a stay of up to 3 months. You can also get a multiple entry visa if you choose the visa on arrival. On the other hand you will spend more time in the immigration upon arrival on Vietnam.
How to get the Vietnam Visa on Arrival
To get a Visa on Arrival, the first step you should take is getting a letter of invitation from a local travel agency. There are many agencies such as vietnamvisa.com and myvietnamvisa.com offering this service online, and the approval letter is provided electronically.
You will pay the agency and they will process your documents online (you do not have to send your passport or anything). After a couple of days they will send your approval letter.
You will have to print your approval letter, and 2 photos (4×6 cm with no glass-wear). Once at the Airport in Vietnam there is a special area for visa on arrival passengers. You will provide your documents and passport, as well as a stamp fee ($25 US for a 30-day single entry visa) and get your visa on arrival.
What to Choose: eVisa or Visa on Arrival for Vietnam?
This will really depend on the purpose and length of your trip. The eVisa is simpler and quicker to get, but it limits you to stay up to 30 days. It is also a single entry visa, which might be a constraint depending on your travel plans in Southeast Asia.
The Visa on Arrival gives you more flexibility, and can be arranged for up to 3 months. You can only enter Vietnam at a number of specific international airports in the country. If you plan to stay longer and have more flexibility, this visa is for you.
Vietnam Travel Resources
Here are some pretty useful travel resources if you are considering traveling to Vietnam in the near future:
Flights: Jetradar.
Activites: You can book tours, activities and cruises in Vietnam on both Klook.com
and GetYourGuide.
Vietnamese Sim Card: You can buy a Vietnamese sim card on Klook.com
and pick it up at your hotel or in a number of international airports outside Vietnam. Another option is just visiting a Viettel kiosk and buying a prepaid card.
Train and Bus Tickets: there are two excellent options if you want to buy train and bus tickets in Vietnam. 12go.asia and Easybook offer timetables and the possibility to buy tickets from different transport companies in Vietnam and Southeast Asia.
Hotels in Hanoi – $$
Oriental Central Hotel – a great hotel in one of the best areas to stay in Hanoi, at the heart of the Old Quarter.
Noble Boutique Hotel Hanoi – an excellent hotel just a short distance to the Hoan Kiem lake, in one of the best places to stay in Hanoi.
Hotels in Ho Chi Minh City
Beautiful Saigon Boutique Hotel – a comfortable option close at a walking distance to the Ben Thanh Market.
Thien Hai Hotel – a cozy hotel in Ho Chi Minh's District 1, close to the Mariamma Temple.
Are you planning to travel to Vietnam or are you in the country using and eVisa or visa on arrival? Leave your thoughts and questions on the comment box below.