Vietnam makes a record this month in terms of the number of foreign tourists this month. Check out the report below.
Many foreign tourists love visiting Vietnam for its unique natural wonders and culture. It is also one of the cheapest places to visit since everything is very affordable. Because of its charms, many foreigners flock the country and the government took note of it in its latest report.
Tourism is Growing in Vietnam
On Tuesday, Vietnam's General Statistics Office (GSO) released its latest report about the country's tourism sector. Their statistics showed that the country welcomed around 1.62 million foreign tourists to the country for October alone. It is up by 34.3% as compared to last year's record for the same month.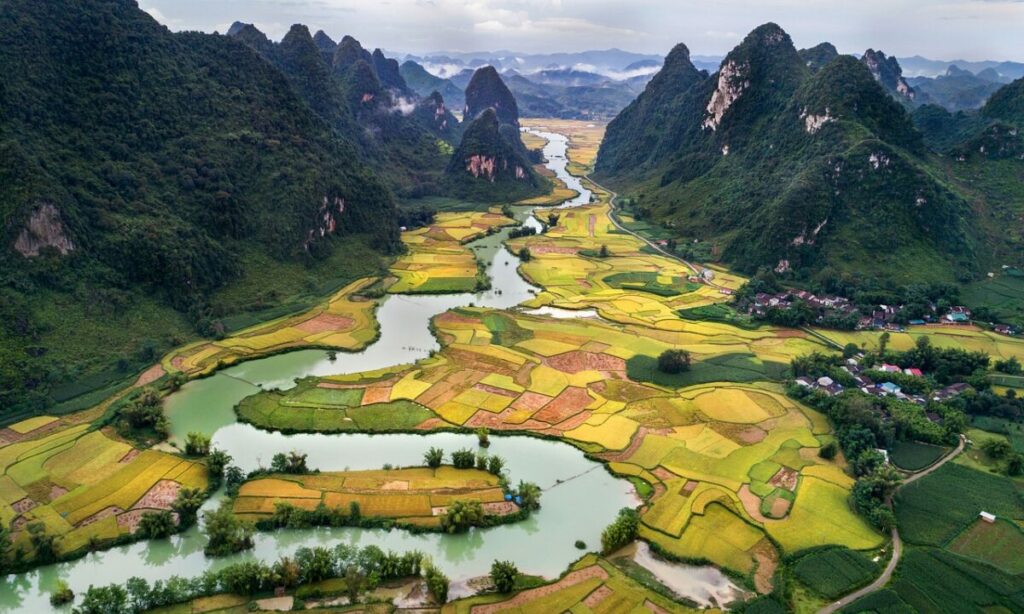 The GSO also said that the record is the highest growth rate the Vietnamese tourism sector has for the year. They also said that the number reached nearly 14.5 million in the first 10 months of the year. It is up by 13% over the same period last year.
Most of these tourists are Chinese and South Korean, which covered 56% of the total tally.
The Vietnam Administration of Tourism (VNAT) welcomed the report and said that the growth rate is impressive. It is also higher than the projected regional and international growth average from the World Tourism Organization this year. The WTO said that in the first 6 months of the year, the number of tourists traveling to foreign countries grew by 4%. Those from Southeast Asia and Asia-Pacific had increased of 5 or 6% respectively.
VNAT said that the growth the country experienced is thanks to the efforts by the entire tourism sector. The report said that most of the foreign visitors who came to Vietnam came from the Asian region or 79.5%. It rose up to 15.2% over the same period last year. Chinese, South Korean and Japanese tourists led the pack and they also showed an increase in numbers this month.
This is not the only citation that shows Vietnam's tourism growth. At the 26th World Travel Awards early this month, the sector won four awards. The VNAT reacted to the awards and said it is a proof that the country's tourism is strong.
The awards also opens opportunities for the sector to boost its promotions to get more people in the country.
Vietnam Tips
If you like ideas on how you can enjoy Vietnam, we have a lot of articles in the site to help you out. Some of the articles we have include where to stay in Hanoi and Da Nang and whether you should take an eVisa or Visa on Arrival when you travel to the country. You can also check out the Official Tourism Website of Vietnam for more ideas.