How to get from Warsaw to Vilnius? Check our guide explaining the most popular options, including flights, buses and trains from Warsaw in Poland to Vilnus in Lithuania
Are you traveling from Poland to the Baltic States? If the answer is yes you will probably want to know how to get from Warsaw to Vilnius, in this route connecting these two European capitals.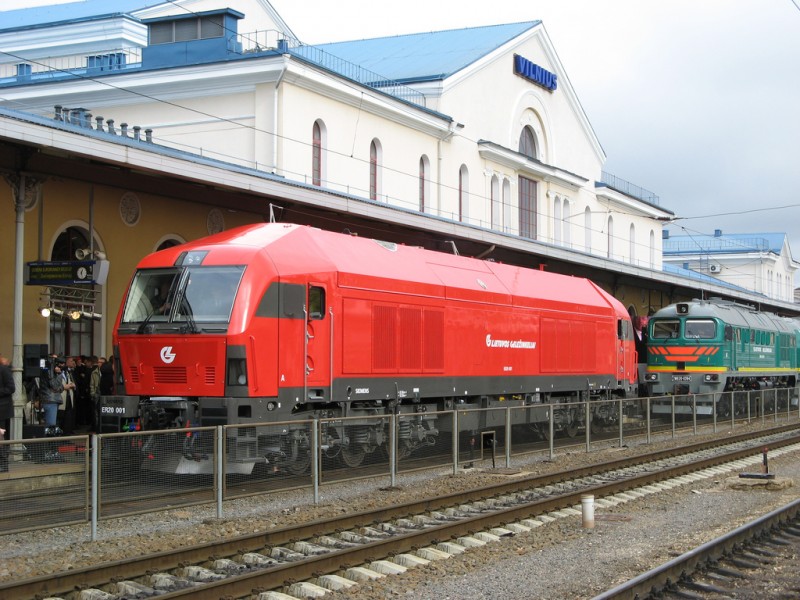 Warsaw to Vilnius: Why this Route?
If you are traveling around Central and Eastern Europe, there are good chances that you will cross the border from Poland to Lithuania or vice versa. The two countries not only share land borders, but have strong cultural ties and share good part of its history. In fact, for more than two hundred years, they were part of the same country, the Polish-Lithuanian Commonwealth.
Today, both countries are full members of the European Union, and while Warsaw is much bigger than Vilnius, both cities have a lot to offer. The good news is that getting from these two capitals is quite simple and you have a lot of options. You can cover this route by bus, train, plane or car.
Below we will analyze the options to travel from Warsaw to Vilnius. If you will continue your trip north through Latvia and Estonia, I strongly recommend checking this post about the best places to visit in the Baltic States.
Before we get to the actual options, here are some quick facts you should consider:
The road distance from these two countries is of approximately 470 km
Despite being quite close and both part of the European Union, Poland and Lithuania are not in the same time zone. Lithuania is one hour ahead of Poland
Poland uses the zloty as its currency, but Lithuania uses the euro. You will probably get a better rate changing your Polish currency to euro in Warsaw before departing. Ideally do it in the city, and avoid doing it at the airport.
Warsaw to Vilnius by Bus
Traveling from Warsaw to Vilnius by bus may not be the fastest option, but it certainly is one of the most convenient ones. The biggest advantage here is that there are many direct buses leaving from Warsaw to Vilnius daily. Even if you buy it with little time in advance, you usually can still get better rates than flying or taking the train.
You can buy bus tickets from Warsaw to Vilnius or vice-versa on infobus.eu.
Buses departing from Warsaw usually do so in the Warsaw Western Station (Warszawa Zachodnia). It is also possible to catch them at the Chopin Airport (IATA:WAW). The bus station is Vilnius is pretty central and you can even walk from it to the old town is 10 minutes approximately.
Warsaw to Vilnius by Plane
Another popular option is flying from Warsaw to Vilnius. Most of the frequencies on this route are operated by LOT, the Polish flag carrier. However, recently Wizz Air is also competing on this route.
The main advantage of flying is the traveling time. Once you are actually flying, the trip itself is just slightly above one hour. However, a lot of time is required for checking in at the airport, waiting for boarding, and waiting for checked luggage(if you have it). Even with the traveling to the airport time and checking in, it is still faster to travel by plane on this route.
The Warsaw Chopin Airport is relatively closed to the center, and you can get to it by train from the city center. You can read more about it on our guide on how to travel from the Warsaw airport to the city center.
The airport in Vilnius is much smaller and not too far from the city center. Even a taxi will be rather affordable.
You can purchase directly from the LOT Polish Airlines
website.
If you are staying at the Warsaw Airport, for more than a few hours, I recommend booking access to the airport's lounge at Lounge Pass
.
Warsaw to Vilnius by Train
Despite being close and related, Poland and Lithuania still do not have the best railway connections. There is a number of reasons for that, including the fact that Lithuania was part of the Soviet Union and uses a different gauge system than most of European countries. Currently they are building Rail Baltica in the region. This project will connect the Baltic States and Poland with a fast rail link.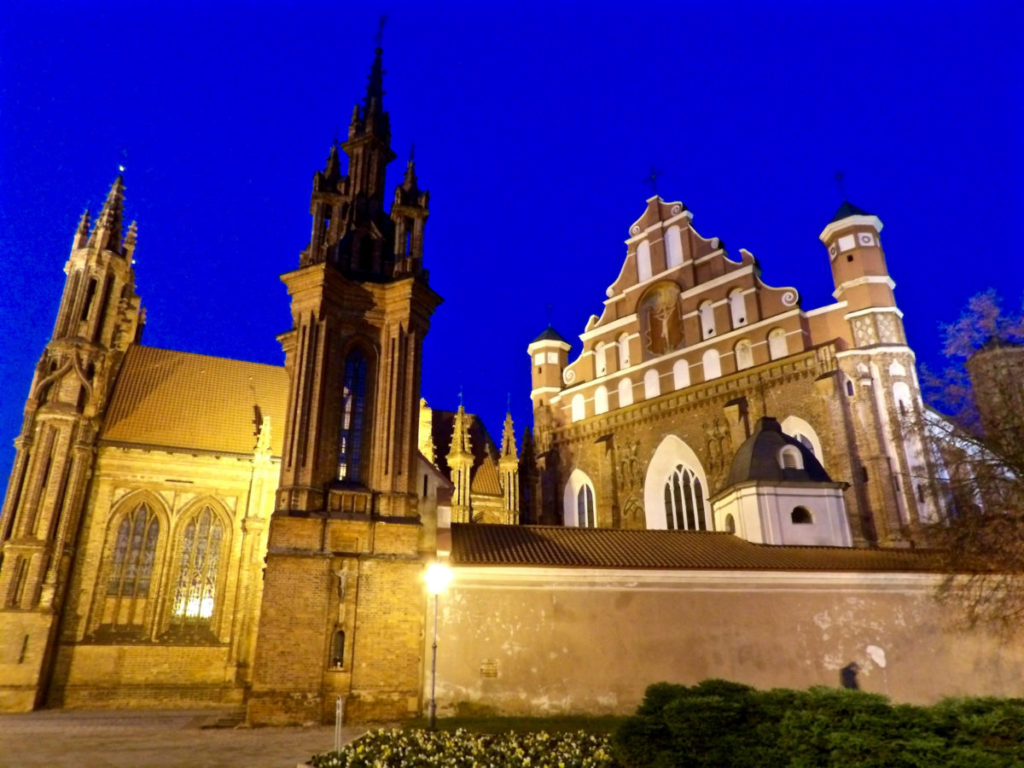 For the time being, one is unable to travel directly by train from Warsaw to Vilnius. But, if you don't mind a few connections, the travel by train from Warsaw to Vilnius is possible.
Currently, you have to travel from Warsaw to Bialystok in Poland. The recently built line is already operational on the route Bialystok to Kaunas (LT). The train does not run everyday, and in some days of the week there are two frequencies. From Kaunas you can take a domestic train from Vilnius.
For details and timetables, visit the PKP website (Poland) and the Lithuanian Railways Website.
Reasonably Priced Accommodation in Warsaw
Ibis Warszawa Centrum – This is a great reasonably priced option to stay in central Warsaw.
Royal Route Residence – a great value for the money property in the heart of Warsaw, with a number of attractions at a walking distance.
Reasonably Priced Accommodation in Vilnius
Bernardinu B&B House – an cozy bed and breakfast just a short walk to the Gediminas Castle.
Hotel Panorama – a great hotel with easy access to the Vilnius Train Station and the old town.
Warsaw to Vilnius by Car
Finally, you have the option of the car. This option is especially good if you have your own car or if you are traveling in a group of three people or more to reduce costs. Since both Poland and Lithuania are in the Schengen area, you can drive freely around both countries, even if it is a rental car. To compare rental prices, check RentalCars.com.
Other Resources
If you are traveling to Poland and Lithuania you may want to check some of our guides to the region. Check where to stay in Warsaw and how to travel from Warsaw to Krakow. You can also check the best places to stay in Vilnius, and how to travel from Riga to Vilnius.