Where to stay in Almaty? Discover the best areas to stay in the wealthiest and largest city in Kazakhstan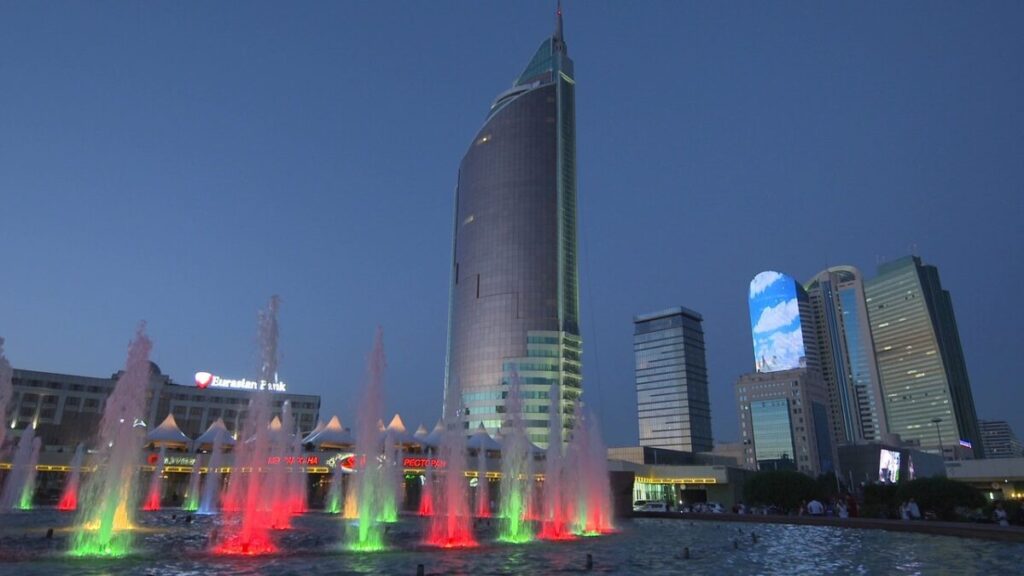 Although not the capital city anymore, Almaty is the largest and most vibrant city in Kazakhstan. Set against the background of the Tien Shan Mountains, Almaty is a cultural hub with lots of reasons to visit. The city has a number of great cafes, fascinating museums, and the locals are friendly and welcoming!
If you're travelling to Almaty, you'll need to find somewhere to stay. That's why we've prepared this article! We've taken a look at the best neighborhoods in Almaty to help you plan your trip. Hopefully, you'll find it easy to see all the cool attractions you want to in Almaty from a convenient and safe base!
Travel in Almaty: Overview
If your knowledge about Kazakhstan comes from the film Borat, then prepare yourself for a shock. Kazakhstan makes it onto the list of the top 10 biggest countries in the world, while also being the largest landlocked country. It consists of great plains, mountain ranges, deserts, and lakes. It's an outdoor enthusiast's dream!
Rather than heading to the capital Astana, it's Almaty you want to visit to get to know this fascinating country. If you enjoy the outdoors, don't miss hiking out into the Tien Shan Mountains or the Alpine Meadows at Kok Zhailyau. More of a culture vulture? No problem, as there are contemporary galleries and museums aplenty in town. One of the best is the A. Kasteyev State Museum, which has an outstanding collection of Russian and Western European art.
The main entry point to the city is the Almaty International Airport. It has direct flights to Moscow, many cities in Europe as well as China and South Korea.
Best Areas to stay in Almaty
Almaty is split up into a number of different neighbourhoods. In the city centre, you'll find historic neighbourhoods, alongside Soviet factory districts, and even collective farms! As Almaty expanded, these were swallowed up by the concrete jungle but still retain a village feel. There are even traditional Russian dacha districts, home to cottages where people spend their holidays and grow vegetables.
Some of the most popular and central districts of Almaty include Bostandyk and Almaly. However, we've picked Medeu and Auezov. Let's take a closer look.
Medeu District
The Medeu District is the centre of Almaty's tourism. It's very large, with half situated in the city centre and the other half in Ile-Alatau National Park. You'll find Republic Square in the city centre part, as well as a number of museums and galleries. There's a wide selection of hotels and other types of accommodation too. The only downside of all the choices here is that it's the most expensive area to stay in Almaty.
One of the things you can't miss in this district is the world's highest skating rink, which is above 1,700m above sea level. It's one of the top attractions in Almaty! You can also take a cable car Kok Tobe Mountain, where you'll get sublime panoramic views of the city.
Auezov District
The Auezov District is a little bit out of the centre, but there are a few reasons to consider staying here. Named after a famous Kazakh poet, it's higher up and closer to the mountains. If you're staying here, you can minimise two of the biggest problems in Almaty: pollution and traffic!
It's much quieter than the Medeu District, yet it's well connected to the tourist centre of town. The 'Moscow' metro station connects Auezov with the main tourist attractions in the centre. If you're looking for things to do, there are markets, parks, and even a shopping and entertainment centre in this part of town.
Cost of travelling in Almaty
Kazakhstan is one of the most economically developed countries in Central Asia, thanks to its oil and gas industry. You may think this would mean it's expensive to travel in one of its major cities. However, that's not the case. Average cost of travel here is around $20 per day, and it can be even less if you actively look to reduce your costs.
The most expensive costs are actually getting to Kazakhstan in the first place. Return flights can be hugely pricey, as are visas. Once you're in Almaty though, you've little to worry about. A ride on the metro is around $0.25 USD and food costs are less than $10 USD per day. That's breakfast, lunch, and dinner! Obviously, you'll pay a little more if you go to a high-end restaurant, but the costs are not comparable with Western Europe.
Even intercity travel is cheap if you're planning an onward journey through Kazakhstan. Do be aware that it may be more time effective at least to take an internal flight. Train journeys are extremely long here!
Other Resources to Travel in Central Asia
If you are traveling to Central Asia you might want to check some of our other guides in the region. Check where to stay in Tashkent and the best places to stay in Tblisi.