Where to Stay in Bari, Italy? Let's check the best areas to stay in Bari, a beautiful city in the Puglia region of Italy.
Visiting Puglia in Southern Italy anytime soon? Below we will analyze the best places to stay in Bari, including its iconic old town and the port area.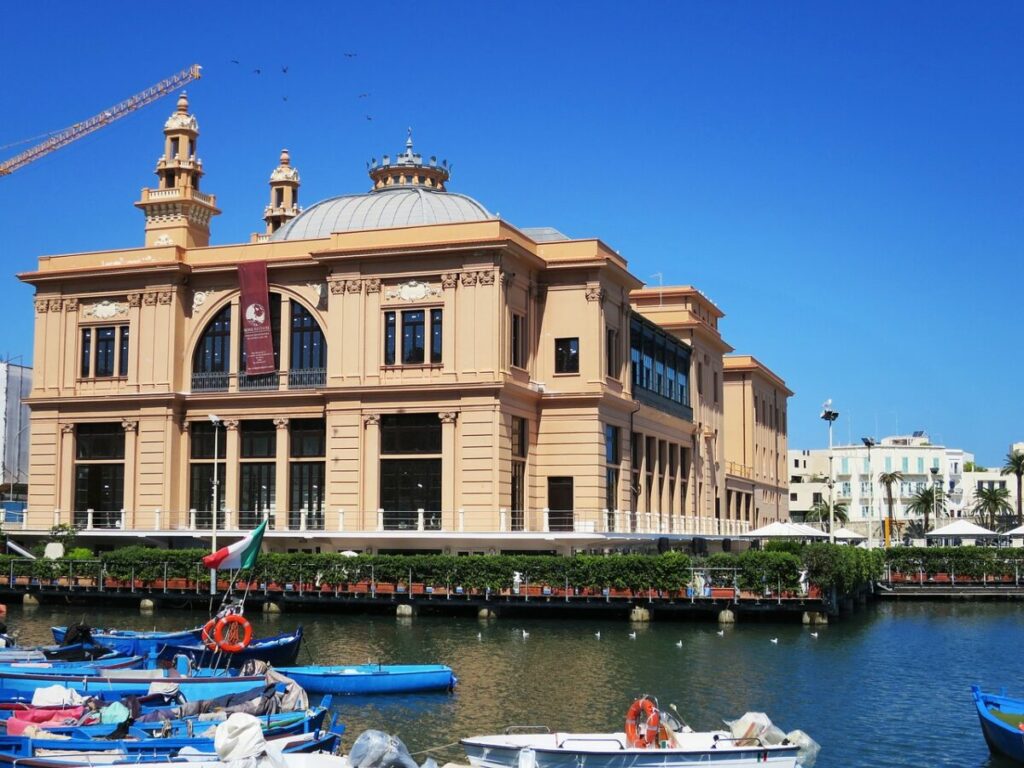 Bari is the capital city of Italy's Puglia region. It's also the second largest city in southern Italy after Naples. It's still considered a hidden gem as many tourists overlook it. However, this commercial port is steadily attracting more international tourists year on year who come to visit its top attractions.
These are the charming harbour, historical architecture, and as with most Italian destinations: tasty food. There are also exquisite beaches on the Adriatic Sea just a short hop from the city, such as Polignano a Mare.
In this article, we'll be looking at the best neighbourhoods to stay for your trip to Bari.
Travel in Bari: Overview
Bari is sometimes skipped by tourists, as nearby Lecce is extremely popular thanks to its Baroque and Renaissance architecture. That's not to say Bari doesn't have a lot to offer though, especially in terms of history and culture. The 12thcentury Romanesque Basilica of San Nicola is an important Catholic pilgrimage site and holds the bones of St. Nicolas (Santa Claus).
There's also the 12thcentury Norman castle in the west of the city, which provides fantastic panoramas. On top of all the architecture, there are a number of piazzas, lined with traditional trattorias where you can sample delicious cucina Barese. If you're still not ready to go back to your hotel after that, you can enjoy some of Puglia's best nightlife here too.
The port city offers onward connections to Croatia, Albania, and Greece.
If you are travelling in Europe, book your tickets Jetradar. For those using the train, buy train tickets on Trainline.
Best areas to stay in Bari
The medieval city is split into 5 main areas. These are Bari Vecchia (the Old Town), Murat (Central Bari), The Harbour, the area around San Nicola Stadium, and Palese – close to the airport. Each has its own distinct character and style.
Bari doesn't have a great reputation throughout the rest of Italy and other Italians will warn you about safety in the city. However, keep a close eye on your valuables and you shouldn't have too much to worry about.
Barri Vecchia (Old Town)
It's very easy to get lost in Bari's Old Town, as it's set out like a maze. That shouldn't put you off staying here though, as there's plenty to explore. The medieval city centre is a jumble of narrow cobbled streets. Here, you'll be able to experience neighbourhood style life whilst also being close to two of the city's main historical monuments and religious sites. These are the Cathedral of San Sabino and the Basilica of San Nicola.
It also offers some great opportunities to try local gastronomy, whether you choose to go to a traditional restaurant, or pick up your own ingredients from one of the markets. This area also has the widest choice of bars, pubs, and nightclubs.
It seems unlikely now, but this area used to be infamous as the city's most dangerous neighbourhood. However, it's been constantly renovated since the mid 1990's and is now one of the best places to stay in the city. This is due to a range of accommodation to suit all styles and prices.
Porto (The Harbour)
Just a short, leisurely stroll from Bari Vecchia (the way locals refer to the old town), you'll find another great neighbourhood for your stay – the Harbour. The area of the Porto (italian for Port or harbour) is definitely one of the best to stay in Bari. The mismatched architecture comes from a variety of styles, which give the area of lot of character.
Within these buildings, you'll find art galleries, bars, and cafes. All perfect places to relax in the midday sun. White sand beaches are just a stone's throw away from the harbour too, so don't forget your towel! You'll also find one of the city's most interesting attractions on the beaches. Local fishermen sell their fresh catches of the day here – straight to your plate.
As the Harbour is so close to the Bari Vecchia neighbourhood, it also means that you can reach the city's main historical attractions easily on foot. There's a wide range of accommodation available in the port area too.
Budget Accommodation in Bari – €
B&B Amelì – a good value for the money bed and breakfast close to the Bari Railway Station.
Hotel City – a relatively affordable option in one of the best areas to stay in Bari.
Reasonably Priced Accommodation in Bari – €€
Best Western Executive Business Hotel – a reasonably priced hotel just a short walk to the old town in one of the best areas to stay in Bari.
Hotel Moderno – a great hotel with easy access to the Bari Train Station.
Luxurious Hotels in Bari – €€€
iH Grande Albergo Delle Nazioni – one of the most luxurious hotels in Bari.
Cost of Travel in Bari
Travelling in Southern Italy is generally cheaper than the tourist hotspots in the north of the country, such as Milan, Florence, and Rome. Bari is no exception, which is good news when you're planning your trip. The average daily cost of travel, which includes accommodation, food, local transport, entertainment, and alcoholic drinks is €90.
Of course, if you're travelling on a budget you can easily miss out a couple of these things out. You could also stay in more budget friendly accommodation, of which there are several located throughout the city. Fresh food is available at the city's market if you'd prefer to cook instead of go to a restaurant.
Many budget airlines offer both domestic and international flights to and from Bari's Karol Wojtyła airport.
Best Months to Visit Bari
Bari is in fact a viable destination year round. Considering it is coastal surrounding and Southern location in the continent, the city has a higher temperature average than most of the countries in Europe.
If you are coming to Bari to enjoy the beach to the fullest, the months from June to early September are the best. If you are coming for sightseeing and relaxation, Bari is an excellent option during Spring and Autumn. Even in December, the average temperature in Bari is 10 C which is pretty reasonable for enjoying Bari outdoors.
Other Resources for Traveling in Italy
If you are traveling to Bari you might want to check some of our other guides to the region. Check where to stay in Milan and the best places to stay in Naples. You can also check the average and minimum salary in Rome, as well as where to stay in San Marino.
For those visiting Bari soon, leave your thoughts and questions in the comment box below.