Where to Stay in Beijing? In this post we will analyze the best areas to stay and enjoy the Chinese capital
If you want to know where to stay in Beijing, check the best areas below, in a guide made to optimize your trip to one of the fastest growing cities in Asia.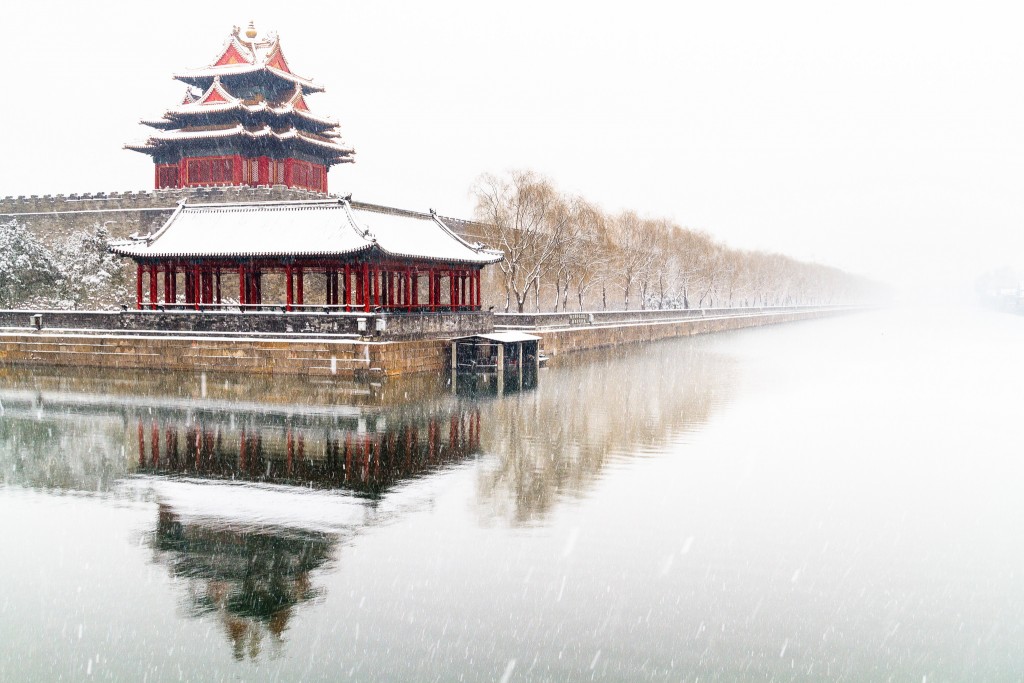 Winter in Beijing. Photo by Loic LagardeChina's capital is a bustling 11+ million people, but the city's streets and public transport make it more manageable than you might imagine. Beijing has retained more of its traditional architecture than other big cities in China, and the culture and nightlife here are not to be missed. This vibrant city is enchanting and fascinating.
Tourism in Beijing: Overview
Beijing is China's most visited tourist city and is a jumping off point for visiting The Great Wall at its two closest locations of Badaling and Mutianyu, the lesser visited but more interesting of the two. Beijing's culture, food, and modern mixed with traditional is worth exploring, and is quite easy to do so, even without knowing a word of Chinese.
Most signs, menus, and attractions have English translations available, as does the incredible and inexpensive public transportation system. It is a truly international city, boasting an educated and youthful local population and thousands of expats who call Beijing home.
Sights such as The Forbidden City, Temple of Heaven, and Tiananmen Square are easy to reach by metro, inexpensive to enter, and awe inspiring to see. Plan at least half a day to visit The Forbidden City.
Don't miss Beijings main pedestrian thoroughfare, Wangfujing Street, which is especially festive during Christmas and Chinese New Year. It's also known as Snack Street and the Chinese love their street food. You'll witness things like starfish and grubs on a stick, among other things, and other more edible delicacies. Modern shopping and cafes are everywhere, as is Peking Duck.
Best Places to Stay in Beijing, China
One of the best places to stay in Beijing is certainly the Wangfuijing area. There are two great advantages of this area to stay in Beijing.
Firstly, the Wangfuijing area is easy to access and has great transport options. Metro connections from the Wangfuijing Station are option and will get you to any part of the city pretty quickly.
Wangfuijing is also excellent for shopping, regardless if you are looking for Chinese traditional products or electronics. Finallly, don't forget to check the Wangfuijing snack street, ideal for Chinese traditional and exotic eateries sold in hutongs.
Budget Accommodation Options in Beijing, China
Happy Dragon. Saga Youth Hostel – One of the best budget options for your stay in Beijing. It is easily reachable by metro and close to the Wangfujing shopping street.
Reasonably Priced Accommodations in Beijing, China
Walnut Tree Courtyard Peking – A good option if you are looking for a cosy accommodation in Beijing. Rooms feature kitchenware and there is an outdoor barbecue are.
Beijing Double Happiness Courtyard Hotel – Located close to the Dongsi subway station, this property is ideal for anyone willing to experience the true Chinese daily life.
Luxury Hotels in Beijing, China
Four Seasons Hotel Beijing – A property with the most refined luxury facilities located in the Chaoyang district.
Waldorf Astoria Beijing – The perfect fusion between a traditional luxury hotel brand and the Chinese culture, located at the very heart of Beijing.
If you are traveling to China, check also the best places to stay in Hong Kong, and where to stay in Shenzhen.
Cost of Travel in Beijing
Costs in Beijing are on the rise for the past years, but Beijing still remains relatively affordable for tourists. If you eat local, or even if you don't, two meals a day could cost less than 20 USD. Beijing is a true international city when it comes to food, but local Chinese will always be cheapest. If you're concerned about finding halal food, there is a large number of Uyghur (wee-ger) restaurants representing China's Muslim population and they serve excellent food.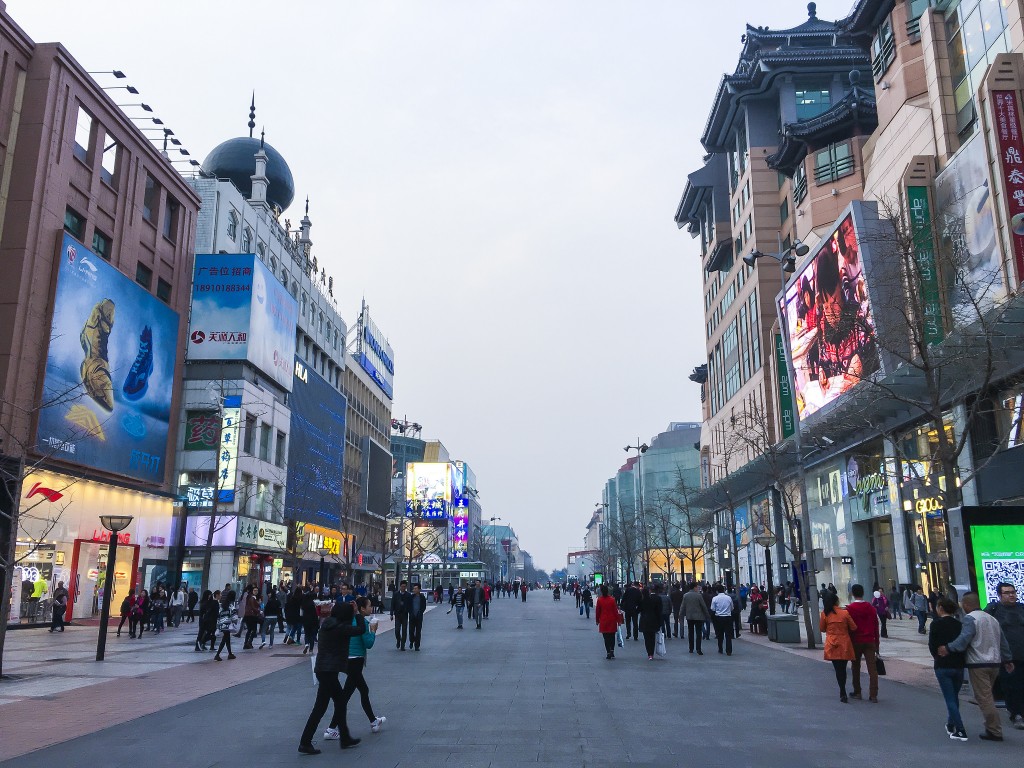 A trip on the metro costs 2 yuan, which is about 30 cents, and will take you anywhere in the city on one of Beijing's 17 subway lines. You can, and should, get a transportation Smart Card when you arrive, which you can load up and you will get a 50% discount when using it on the bus. Even if you're only there for two days, get a Smart Card. If you return it in good condition, you get the remaining balance back and it can be reused. It really is a smart card.
If you are coming from any Western Country, the highest cost is getting to Beijing. Even if flight ticket prices to Asia have declined over the years, they are still quite expensive. In most cases, coming to China also requires a visa, except for citizen of a number of countries transiting in China for less than 72 hours (144 hours in some cases).
Best Months to Visit Northern China
Beijing is almost a desert and can be very hot in summer. April through June are dry and not too hot. Avoid July and August when the monsoons come and temperatures are above 40 degrees Celsius.
If you don't mind the cold, early spring and late fall have fewer tourists, including domestic tourists, and dry weather. December through February are bitterly cold. The months of May and June are probably ideal for a pleasant stay in Beijing.
Other Resources for Traveling in China
Are you traveling to China, or already in the country? Check our other guides to China. Read our guide on where to stay in Shanghai or the best places to stay in Hong Kong.