Looking for the best places to stay in Cebu? Check below our guide on the best areas to stay in the Queen City of the Southern Philippines
If you want to escape the hustle and bustle of Manila and explore the southern half of the country, Cebu should be your starting point. Below we have a guide on where to stay in Cebu, ideal for those to willing to enjoy this magnificent Southeastern Asian city.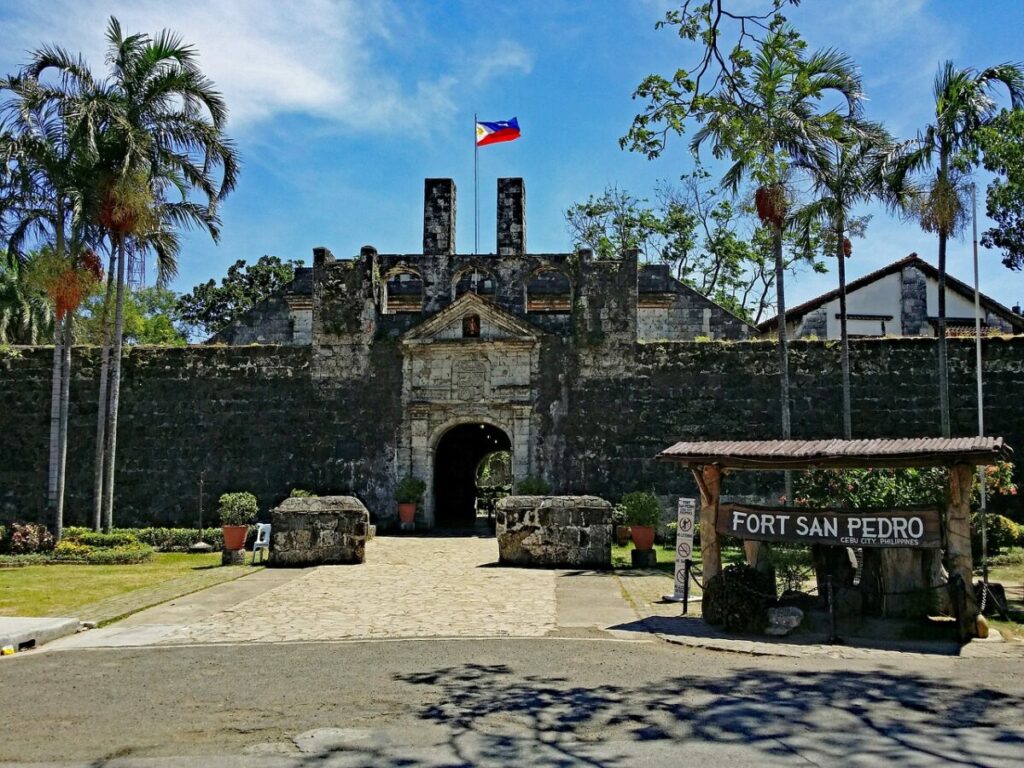 The Philippines is home to 7,107 gorgeous islands that each have unique landmarks that makes it stand out. Whether you are looking for great beaches, historic locations or exotic locales, the Philippines has the place for you.
It truly is more fun in the Philippines!
Arriving in Cebu
The first thing you should consider is that Cebu is both a province and also a city in the Philippines (Cebu City). There is also the Metro Cebu, which engulfs not only Cebu City but a few other interesting cities in its vicinity.
Travelers who wish to fly to Cebu can take direct flights to the island, which land at Mactan-Cebu International Airport (IATA: CEB). Mactan Airport is one of the major international airports in the country and considered the gateway to the South.
If you haven't booked your flights to Cebu yet, you can check out Jetradar to get the best fares available.
You can also book a number of activities or also get a Philippines SIM card on Klook.com
.
Best Places to Stay in Cebu
When you are visiting a new country, your hotel must be close to the area where you wish to go to or it should be in your budget range. Fortunately, Cebu has plenty of accommodations that cater to all budgets and located near key landmarks.
However, Cebu is a huge metropolis and connected to several islands. As a result, it can be very difficult to travel around to its key destinations and landmarks. The best areas to stay in Cebu City are ideally the neighborhoods of Santo Nino and Cogon Ramos. The nearby Mandaue City is also perfect if you wish to have access to nearby Mactan Island.
Santo Nino and Cogon Ramos
When you are in Cebu City, staying at any of the hotels, inns and accommodations around Santo Nino and Cogon Ramos would definitely be ideal.
Santo Nino, which is located near Cebu International Port, is the home to Cebu City's major landmarks such as Fort San Pedro and the Basilica Minore del Santo Nino de Cebu. The Cebu Metropolitan Cathedral and the Magellan's Cross is also located in the neighborhood.
Meanwhile, Cogon Ramos is close to the city center. The Sky Experience Adventure is also located in the neighborhood and it has the best views of the city.
Additionally, both neighborhoods are connected to the city's major transport lines so you won't have problems travelling around the city.
Mandaue City
The nearby city of Mandaue is also a great place to stay in Cebu. Much like its neighboring city, Mandaue is a highly developed and close to Mactan Island, where the Mactan-Cebu International Airport is located.
Mandaue is the province's industrial hub and serves as the home to almost 10,000 industrial and commercial companies. Since it is mostly an industrial hub, the hotels located in the city have a more exclusive ambiance than those located in Cebu City.
For first-time visitors who plan to stay in Mandaue, the city has several points of interests and attractions which will definitely catch anyone's attention. It is also connected to Cebu's unique transportation network, so you don't have to worry to go to nearby Cebu City.
Budget Accommodation in Cebu – $
HappyNest Hostel – a great value for the money to stay in Cebu, relatively close to the Fort San Pedro and the Magellan's Cross.
Mad Monkey Cebu City – an excellent affordable hostel to stay in Cebu City.
Reasonably Priced Accommodation in Cebu – $$
Summit Galleria Cebu – a great hotel just a short distance to the Robinsons Galleria Cebu.
Toyoko Inn Cebu – an excellent choice to stay in Cebu, located in Mandaue.
Luxurious Hotels in Cebu – $$$
Radisson Blu Cebu – an excellent high-end hotel in a central location in Cebu City.
Mövenpick Hotel Mactan Island Cebu – a luxurious hotel in the Mactan Island in Cebu.
Transport and Taxis in Cebu
If you are new to the Philippines, it is possible that you would meet taxi drivers who would try to get you to pay more than the standard fares to your destination. Don't be tempted to accept these contractors even if you are in a rush to go to your hotel. Sometimes, the prices these drivers will quote you are too high that you may as well rent a car rather than get a taxi.
Once you arrive in Cebu, immediately purchase a SIM card of any of the country's network providers – Globe, Sun, Smart or TM. Put the SIM on your phone, download the Grab Hire app and book a Grab hire car instead.
With this app, you can have the driver pick you up outside the arrivals hall in a few minutes.
If you are traveling by land or ferry in the Philippines, check Bookaway.
You can also negotiate a ride from one of the taxis in the arrivals area. But, make sure you haggle the price down so you won't have to pay much. Taxis in the Philippines, in general, are actually affordable and in Cebu, it is no different.
You can also opt for the other transport options in the airport such as jeepneys, vans, buses and tricycles. Mactan-Cebu International Airport has a transport terminal where you can get a ride to your destination.
When to Visit Cebu and the Philippines
The Philippines only has two seasons: wet and dry season, but there are times when you may find the climate very surprising.
Typhoons are very common in the Philippines, from June to October. In Cebu, in particular, has a very long wet season because several typhoons pass through the area. When you travel around these months, it is ideal that you always have a jacket and umbrella with you since rains often come with gusty winds.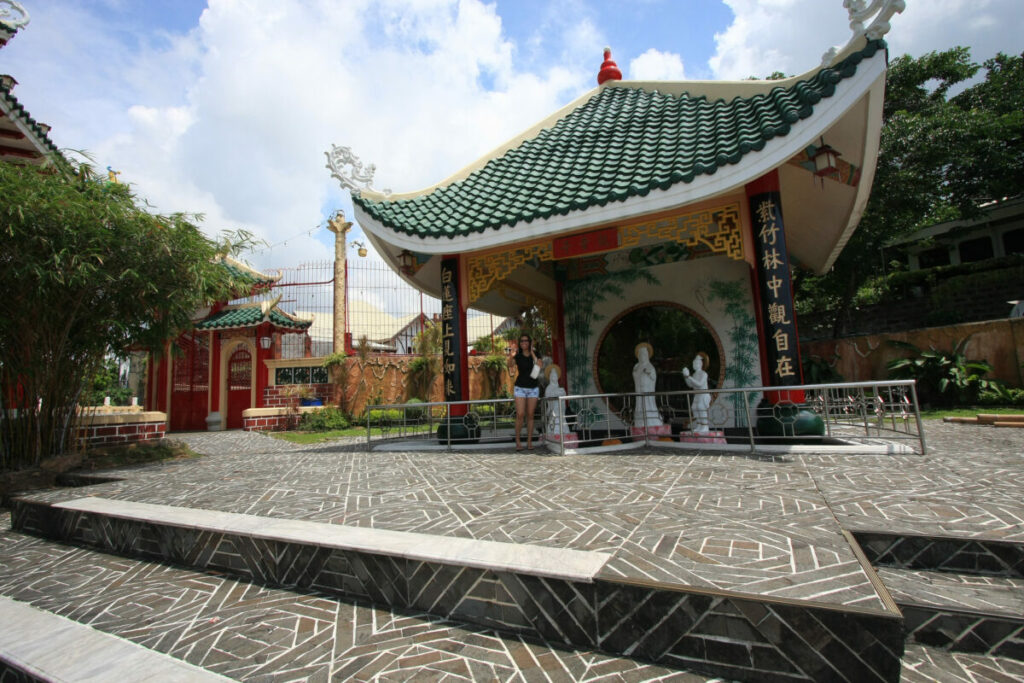 April and May are the hottest months in the country. Temperatures in Cebu can rise up to 34 degrees centigrade and sometimes, even beyond it. Considering its location close to the sea, the hot temperature is not very stifling in Cebu City. The region even has the shortest dry season in the country. Temperatures can range from 27-degrees centigrade to 29-degrees centigrade on a normal day.
Many tourists and locals alike say that January and February are the best months to visit and explore the country. These months are the coolest during the entire year and in the high areas, it can get even cooler.
Other Resources to Travel in the Philippines
If you are traveling in the Philippines you might want to check some of our other guides to country. Check where to stay in Manila or our guide on how to travel from Cebu to Dumaguete.
Are you in the Philippines or have you already traveled this route? Leave your thoughts in the comment box below.