Where to stay in Chicago, the jewel of the Midwest? Read on to get a glimpse of all the best areas to stay in the Windy City.
If you're looking for a place to stay in Chicago, then you have come to the right place. This guide will help you navigate the grid of the "windy city", through the many areas that are all unique and definitely worth exploring in a city that is the a perfect merger of history, music, architecture and diversity.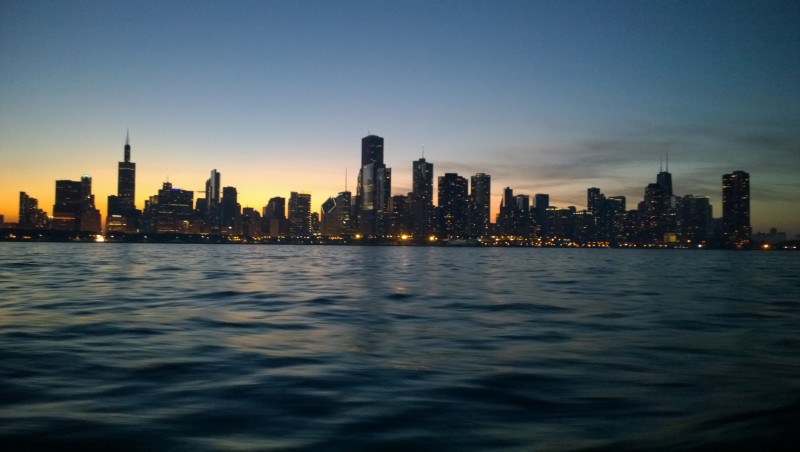 There's a lot to see and experience in Chicago, so this guide can assist you in making the most of your trip. Learn about tourism in the city, where to stay, what to see, and how to have the best time possible.
Tourism in Chicago: Overview
Chicago is the third largest and most populous city in the United States. Situated right along the beautiful Lake Michigan, it is a global hub for many multi-billion dollar industries. Some of its strong economic sectors include real estate, finance, commerce and technology. Needless to say, it has one of the most vibrant economies of the world, because of which the retail, food, nightlife and other tourism-related industries are thriving here.
A distinctive feature about Chicago is the diversity of its multiple neighborhoods. Home to people of many different ethnicities and cultures, this city is a prime example of how America is a great 'melting pot'.
Chicago is also as an educational center, the city boasts some of the country's finest institutions. The most prestigious institutions areg the University of Chicago and Northwestern University.
Additionally, it is also a big sports city and home to many professional sports teams. These name are famous in the US an abroad, and you have certainly heard of the Chicago Bulls, Chicago White Sox, Chicago Cubs and Chicago Bears.
Chicago Sightseeing
The unique architecture of this city is evident by the unique and breathtaking skyline. Although much of the city was destroyed in the Great Chicago Fire of 1871, it once again rose from the ashes and soon boasted one of the tallest and most concentrated skylines that the world has ever seen. More than four states can be observed from Skydeck Chicago.
Aside from the architecture, there is a plethora of sights to see and activities to engage in. Some top-notch family-friendly attractions are Adler Planetarium, Shedd Aquarium, Lincoln Park Zoo and Navy Pier. This is truly a city that can cater to the needs and whims of all kinds of travelers and residents.
Best places to stay in Chicago
Chicago is a large city and spans across 237 square miles of land. There are more than a hundred neighborhoods that house countless landmarks, museums, historical sites, theatres, art galleries, parks and beach areas. Because of its sheer size, it is practically impossible to cover all Chicago neighborhoods, so we will zone in on two that stand out: the Loop in downtown Chicago and Wicker Park in North Chicago.
The Loop
The Loop is the epicenter of this magnificent city and the best area to stay in Chicago. Strategically located in the heart of downtown Chicago, it is not only one of the most significant business centers on the planet, but also an area that is brimming with sights and sounds that would make any traveler swoon.
Known across the world for its architecture, the Loop boasts several signature buildings and the Millennium Park, which is full of architectural wonders of its own, such as the 'Bean'. The theater district is also located here, as is the famous Art Institute of Chicago.
The Loop also holds many amazing restaurants and State Street, which is truly a shopper's dream. The Chicago Riverwalk is also nearby, as is the Magnificent Mile.
Wicker Park
Just a stone's throw away from downtown Chicago is Wicker Park, a neighborhood known as the creative heart of this fabulous city. The vibrant musical scene, top-rated restaurants, world-class galleries and pulsating nightlife make it the perfect area for the artsy tourist.
Furthermore, if it's retail therapy you're after, the eclectic vintage stores and boutiques are definitely worth checking out. What's better is that recognized brands and major outlets are also present on the same blocks, so you can certainly take care of all your shopping needs in one place!
It is also easy to access the Loop area from the Wicker Park, with good public transport connections. All in all, the Wicker Park is a great option to stay in Chicago and discover the routine of its residents.
Budget Accommodation in Chicago – $
Urban Holiday Lofts – an excellent choice offering affordable accommodation in the Wicker Park area of Chicago
FieldHouse Jones – a great budget option with dorm beds in Chicago.
Reasonably Priced Accommodation in Chicago – $$
River Hotel – the River Hotel is located less than 15 minutes to the beach on foot, in one of the most prestigious areas of Chicago.
Central Loop Hotel – an excellent hotel, within walking distance to the Millenium Park in Chicago.
Luxurious Hotels in Chicago – $$$
Four Seasons Chicago – one of the most prestigious hotels in Chicago, close to the beach and excellent shopping options.
Conrad Chicago – a luxurious hotel close to the Magnificent Mile in Chicago.
Cost of travel in Chicago
Chicago is covered by a dense network of train and bus routes. Public transport is an efficient, inexpensive and relatively quick way to get to any neighborhood. Fare for individual rides is $2 for the bus and $2.25 for the train, so getting the day pass for $10 is a good idea if you are planning to see more than one sight.
The city also has two airports – O'Hare International Airport, which is the second busiest airport in the world, and Chicago Midway International Airport. Because there are so many flights per day to these airports, getting good deals on plane tickets is highly likely.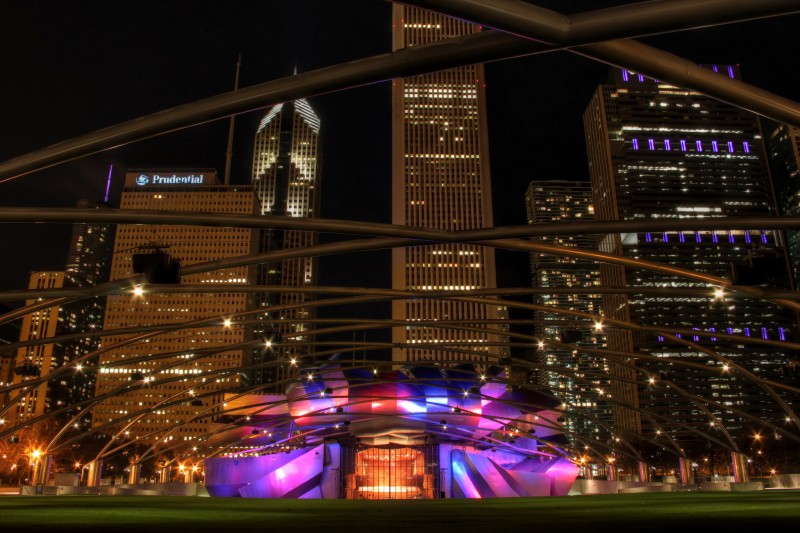 Overall, a trip to Chicago can be as expensive or as inexpensive as your budget allows. On the lower end, getting by on around $60 a day (excluding accommodation) is possible. This figure allows for food, inter-city travel and some basic activities.
Generally, museum, aquarium and cultural activities' tickets can skyrocket, especially during peak season. For that reason it is advisable to check which days of the week those places offer discounts.
Best months to visit Chicago
The winters in Chicago are rough, with snowstorms, blizzards and routinely minus-zero temperatures. For this reason, the warmer months of the year are better for planning a trip, unless a charming and snowy Christmas is what is on your bucket list. April through October are the best times to visit Chicago.
Do keep in mind that the peak summer season, i.e. June to August, means throngs of tourists from all over the world flocking to this city. This usually drives up hotel and activity prices. However, summer time also means more brilliant festivals and activities for you to enjoy.
If you want to avoid the crazy rush, spring and early fall are perfect. The weather is pleasant and you can get by on a light jacket at most times. However, always be wary of the wind chill – it is the windy city, after all.
Other Resources for Traveling the USA
If you are traveling the USA you might want to check some of our other destination guides. Check where to stay in Las Vegas and the best places to stay in Denver.
Have you found your place to stay in Chicago? Do you have some thoughts about visiting this city? Leave your thoughts below.