Where to stay in Chisinau, Moldova? Let's check a guide to one of Europe's most inexpensive capitals and discover why Chisinau might be a good stop if you are traveling in Eastern Europe.
If you are looking to travel in Eastern Europe, then you must make a stop in the capital of Republic of Moldova, Chisinau. Chisinau, or Kishinev, carries the name of the White-Stone City due to many of its white buildings. Our guide covers the best places to stay in Chisinau and will serve as a great reference point.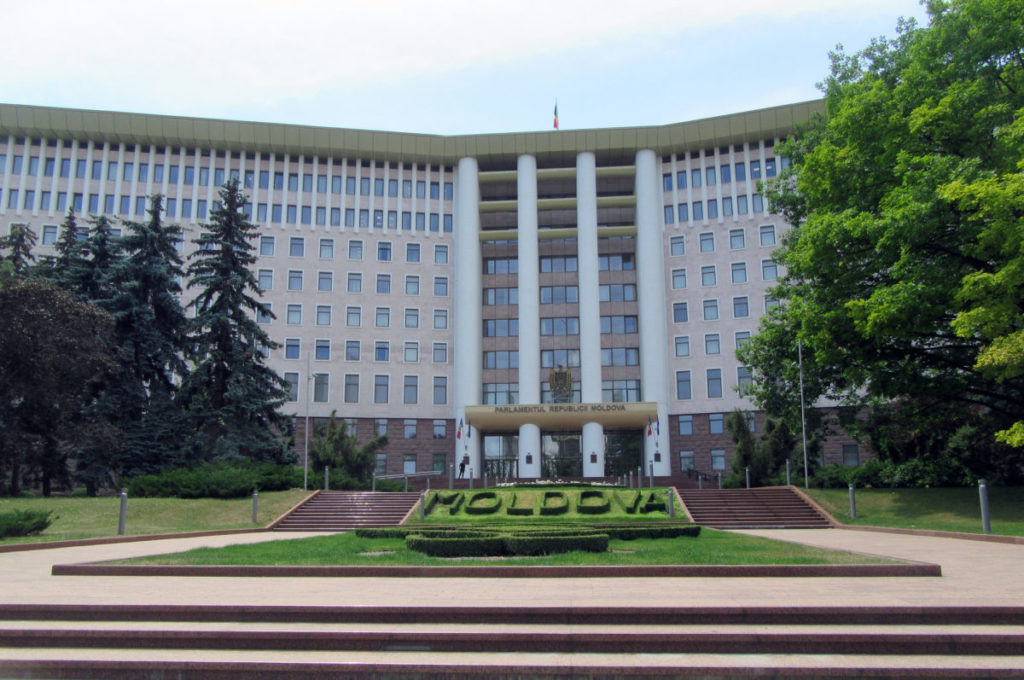 The soviet architecture of the city takes visitors aback, most of all leaving a lasting impression due to its impacting style. On the streets, a disparity between an old look, brimming with history and new age buildings is clearly present, each attractive in its own way.
Choosing Chisinau as a place to visit will be a great decision for a trip rich in history and a pulsating night life. Get ready to enjoy the best out of both worlds, with unique, and often strange sight-seeing trips, but also excellent social activities.
Travel in Chisinau: Overview
Chisinau is the capital and the biggest city of the Republic of Moldova, located in the center of the country. Most of the places that you just have to visit and explore are located in the downtown district of the city. Green parks, museums, churches, cathedrals and artisan markets will charm you and leave a lasting impression even after you continue your travels or go back home.
There are plenty of flights to get to Chisinau as there are many airlines which operate there. Wizz Air offers low cost tickets from a number of destinations in Europe. The Chisinau International Airport is situated relatively closely at only 13km away from the centre of the city, easily covered with a taxi or a rental. Another option is to fly to Bucharest and then take another flight or bus to Chisinau as there are many daily connections between them.
If you are flying to Chisinau you can find the cheapest flights on Jetradar. For those looking to rent a car in Chisinau, check RentalCars.com.
Getting to Chisinau is also possible by railways. There are direct links to the Moldavian capital to both Bucharest in Romania as well as Odessa in Ukraine.
Best Places to stay in Chisinau
While Western travelers may have some anxiety visiting former Communist countries from Eastern Europe, you should know that there is nothing to worry about. The city is quite peaceful and foreign-friendly. Generally, keeping to the central area will provide you with the most security, as well as proximity to all the popular places. For this purpose, we will analyze the City Centre and Botanica District, which are the best places to stay in Chisinau.
Central District
The Central District (Sectorul Centrul) is probably the best area to stay in Chisinau. Most visitors choose to stay in the downtown area because it offers most of the attractions. The Cathedral Park with the Nativity Cathedral, the main church of the city, expect your visit. You will also come across in the area the National Ethnographic and Nature Museum if exploring museums is on your agenda. Next to it, the Public Garden "Stefan cel Mare" where people of all ages spend their time, being a popular place to meet-up before going out on the town.
This part of the town is also where the most popular cafes, restaurants, nightlife are, where you can find amazing traditional food. The food is best paired with their locally produced wines. Moldova being a major exporter of wine, having some excellent vintages. Take a stroll around their very spacious park, Valea Morilor (Valley of Mills), for a relaxing time or walk their open-air markets in the morning to get a feel of how locals go about their day.
Botanica District
Another great place to stay in Chisinau is near the Valea Trandafirilor (Roses Valley) park, in the Botanica district of Chisinau. Being situated in the south-east, it offers a very large park with three lakes. There are several restaurants where you can have a nice lunch. Do not miss the Botanical Garden, easily accessible from the Rose Valley Park or from the airport. The Botanical Garden is enclosed by the City Gates with thousands of species of plants worth a visit.
Budget Accommodation in Chisinau – €
Amazing Ionika Hostel – a great and inexpensive hostel in one of the best areas to stay in Chisinau.
Reasonably Priced Accommodation in Chisinau – €€
Astoria – a reasonably priced option to stay in Chisinau.
Park Lane Hotel – a great hotel in a privileged location in the center of Chisinau.
Luxurious Hotels in Chisinau – €€€
Radisson Blu Leogrand Hotel – one of the most luxurious hotels in the city center of Chisinau.
Nobil Luxury Boutique Hotel – an luxurious hotel with a beautiful interior design in Chisinau.
Cost of Travel in Chisinau
The Republic of Moldova is quite an affordable country to visit even though many people pass over it. The priciest part of your journey will be the accommodation, while food and transportation will be cheaper. If you compare prices to Western European cities you will find a rather big difference, making it a budget destination.
You can find accommodation at very good prices right in the middle of the city. Be aware that some of the rooms still have a communist feeling to them. Do not expect to see western style rooms in the hotel, Soviet influence is still predominant (but there are exceptions).
For transportation, you can get around through taxi, or public transport. In both public transport or taxi not many drivers speak English. It is always a good idea to request help from your hotel staff. Any choice you will make, you will not be disappointed by the low price.
To enjoy a nice dinner or lunch out you will again be pleasantly surprised by Chisinau's low prices. You can get very nice and unique meals at some amazingly low prices. A lunch or dinner will cost around 70 MLD which is approximately 4 USD, and a traditional pie for 1.5 USD. We cannot recommend highly enough to wash it down afterwards with some local wines.
When to Visit Chisinau
Chisinau has a temperate climate so pack accordingly for the season you are visiting in. The 4 seasons are clearly delimited throughout the year. Try to time your stay in Chisinau from April to October to enjoy the best weather. Winter can get rather cold and gloomy in Chisinau, with fewer hours of sunlight. If you are looking to spend a lot time outside sight-seeing with virtually no chance of rain, then the best months would be August and September.
Unfortunately, Chisinau is still developing its social scene, so there are no large festivals or important events that you can catch while there. Concerts generally feature Moldovan, Romanian or Russian singers. One stand-out occasion is the Christmas Market where you can enjoy the traditional Moldavian Christmas along with popular foods and drinks.
However, whenever you choose to go, you will be pleasantly surprised of how different Chisinau really is to what you imagined it to be. Let us know when you get back what your thoughts were.
If you are traveling in Eastern Europe don't forget to check some of our other guides. Check where to stay in Bucharest or our guide to Kiev. For those considering investing or moving to Moldova, check the average salary in Moldova and how to find a job in Moldova.