Where to stay in Cusco? Check our the best places to stay in Cusco, Peru, one of the most historic cities in South America
Are you considering a trip to Cusco and Machu Pichu? Check below our guide to Cusco featuring the best neighborhoods in this exciting Peruvian city.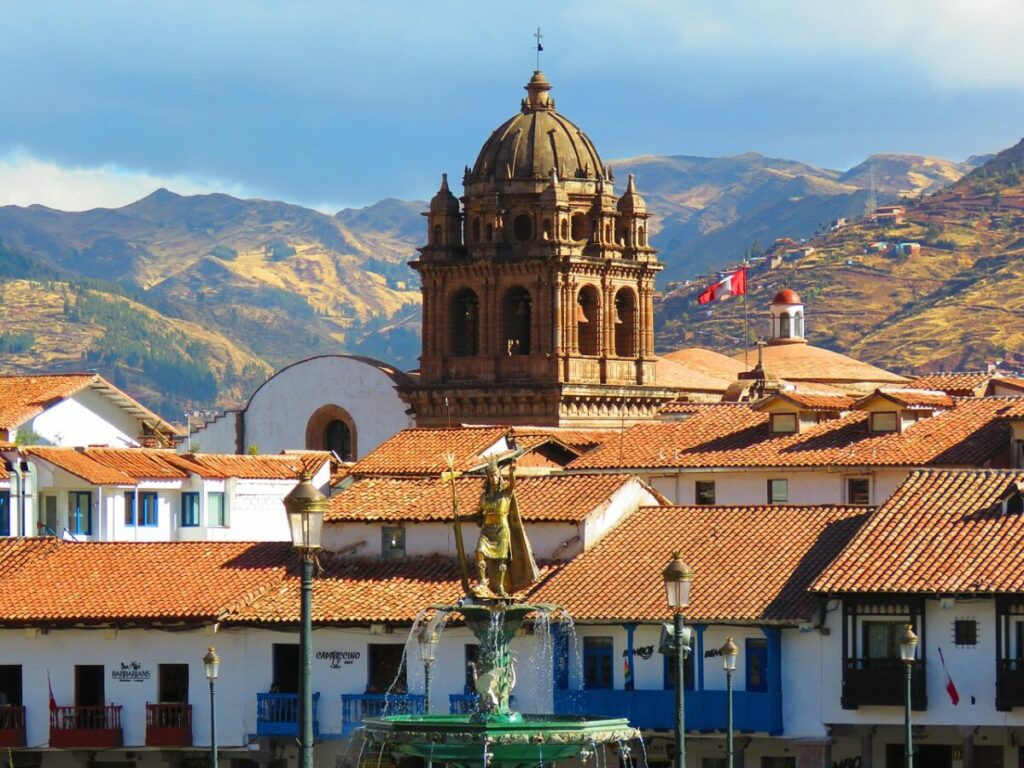 Cusco is the former capital of the Inca empire and has one of the best-preserved colonial centres not only in the country, but the whole of South America. Because it's located at 3,400m it's a good idea to spend a few days here acclimatising before heading out to the myriad of architectural, historical, and cultural sights in and around the city.
Of course, if you're going to stay in the city, you'll need to know the best places to get a good night's sleep (which is tougher than you might think so high up!) So, we've put together this handy guide to help you make the most of your trip and find the best place to stay.
Travel in Cusco: Overview
Cusco is Peru's number one tourist destination thanks to a number of reasons, the biggest being its proximity to the ancient Inca ruins of Macchu Picchu. That's not all though, the historical centre is a UNESCO World Heritage site and is home to a number of churches, temples, and examples of Incan and colonial architecture. You'll find some top restaurants and vibrant nightlife in the city too.
Getting out of the city, it's a short ride to the Sacred Valley, where you'll find the ruins of Pisac and Ollantaytambo. There's also the natural phenomena of Rainbow Mountain and Humantay Lake. There really is something here to suit every tourist, and every budget.
Cusco is generally safe for tourists, but in crowded areas and during big events, such as New Years' Eve etc. pickpocketing can be a problem. Keep your wits about you, and leave your valuables in your hotel room, especially if you're heading out at night.
If you don't want to take a 22-hour bus from Lima, you can fly into Alejandro Velasco Astete International Airport.
Best areas to stay in Cusco
Most areas of Cusco offer a range hotels and hostels, but some neighbourhoods are safer than others. It is also the case that some just offer a better experience of the city. Staying around Plaza de Armas offers the best in terms of being near to most tourist attractions, restaurants, bars, and cafés.
San Blas offers a more Bohemian experience, whereas the area towards Santa Ana offers a number of party hostels. The historic centre isn't too big, and the public transport system is good so staying outside of the centre isn't a huge deal.
Avoid San Pedro, a dangerous area where many thieves are known to operate.
San Blas
San Blas is fast becoming one of the hottest spots to stay in Cusco. There's a reason a lot of expats live here! It's Cusco's Bohemian barrio, and is characterised by its many cafes and restaurants, great nightlife, and yoga studios.
San Blas is wonderfully picturesque – whitewashed buildings throughout the district which spreads out from a cute plaza set around a fountain and the Church of San Blas. It's in this square that an artisanal market takes place every Saturday. The market is a great place to pick up some traditional souvenirs for friends and family.
There are a mixture of hostels, hotels, and apartments for rent here, suiting every budget and type of traveller, and best of all it's only a 5-minute walk to Plaza de Armas.
However, there is one major downside to San Blas you should consider. Some of the cobblestoned streets are very narrow, and cars and small trucks drive up them leaving you very little space on almost non-existent pavements.
San Cristóbal
San Cristóbal is a great place to stay if you want an authentic experience of the city. And yet, you won't be too far from the historic centre, which is only a 10-minute walk away.
The church of San Cristóbal is one of the highest points in the city. It is also a reference point, as it can be seen from almost everywhere in the historic centre. The views looking down from the church are spectacular. It is also only a short walk to the Sascayhuaman, one of the city's ancient Incan sites.
The downside to staying in San Cristóbal is the massive steep hill that you have to climb either on foot or in a taxi (you may be charged a little extra).
Budget Accommodation in Cusco
Pariwana Hostel Cusco – a great budget option if you are visiting the city on a budget.
Hotel Casablanca – a nice hotel offering a great value for the money in Cusco.
Reasonably Priced Accommodation in Cusco
El Balcón – an excellent mid-range hotel in one of the best areas to stay in Cusco.
Hotel Marqueses – an beautiful hotel with easy access to all attractions of the City Centre.
Luxurious Hotels in Cusco
JW Marriott El Convento Cusco – one of the most luxurious hotels in Peru, located in one of the most central areas of Cusco.
Inkaterra La Casona Relais & Chateaux – an splendid choice to stay in Cusco.
Cost of travelling in Cusco
While Cusco is more expensive than a lot of other cities in Peru, it can still suit all budgets. There are two things that will set you back here though. Tours of Macchu Picchu and other nearby attractions and eating out. That said, tours still cost much less than booking them in your home country, while eating out also can suit any budget.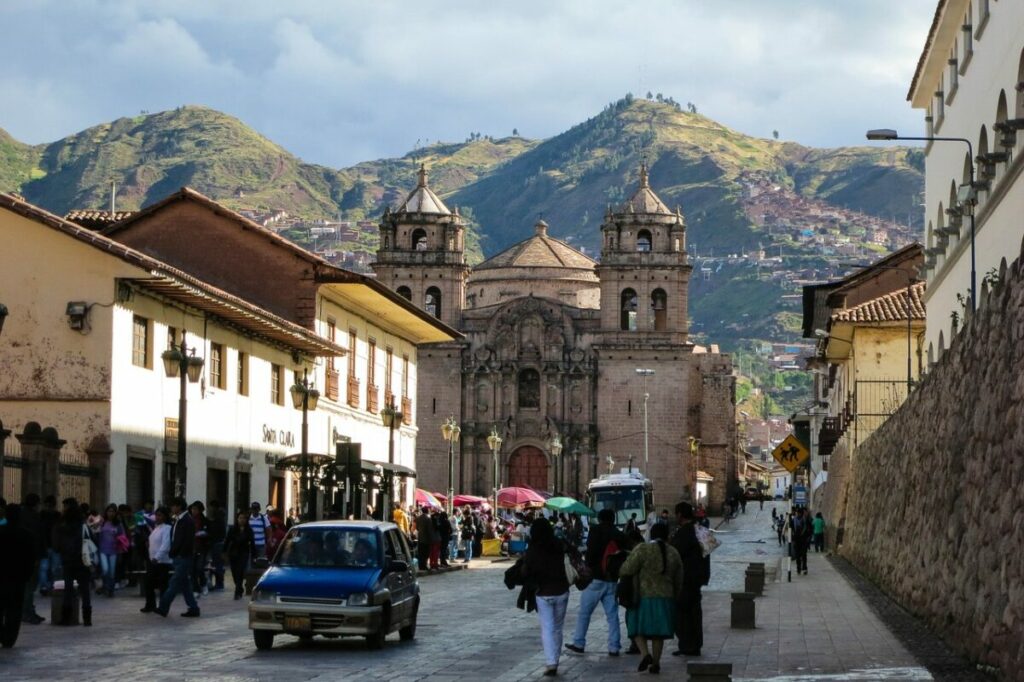 Best Months to Visit Cusco
Cusco has a subtropical highland climate, and its high elevation plays a major role in its temperatures year round. What you should consider though, is avoiding the most rainy months.
Other resources for traveling in South America
If you are visiting other parts of Peru and South America you may want to check some of our guides. Check where to stay in Lima, the best areas to stay in Buenos Aires, and where to stay in La Paz.