Where to stay in Doha? Check our guide on the best areas to stay in Qatar's capital, one of the wealthiest and most modern cities in the Middle East
Are you planning to travel to Qatar soon or you have a transit stop in the country? Check our guide on the best areas to stay in Doha, the capital of this wealthy Middle Eastern oil and gas-rich state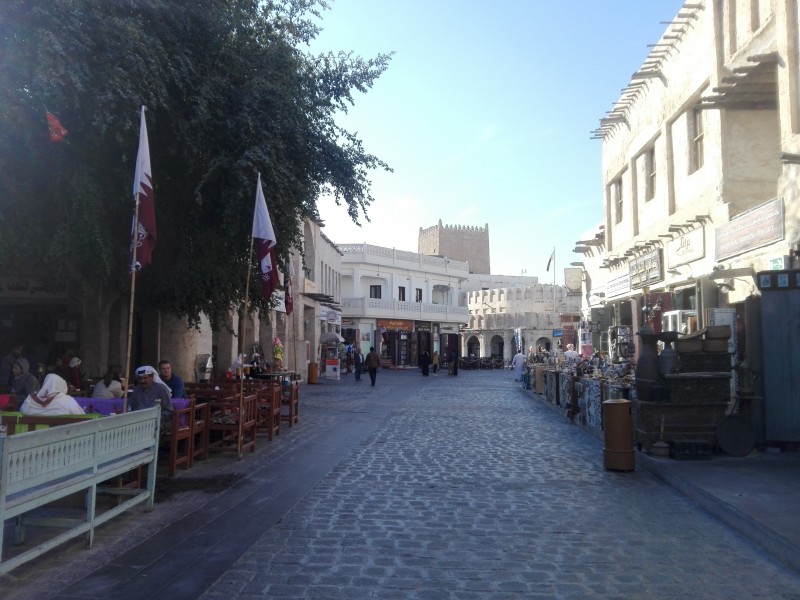 Tourism in Qatar: Overview
Qatar may not seem the first place that comes to mind when one thinks about tourism. But this small Middle Eastern nation, rich in natural resources is managing to attracting more and more visitors every year. There are a few key reasons for that, as the expansion of the national flag carrier airline Qatar Airways. The country's geographic location is also extremely favorable, in the crossroads of Asia, Africa and Europe.
The country itself is experiencing a great infrastructure revolution, importing workers in construction and services in industries from countries like India, Pakistan and the Philippines. The efforts of the Qatari people are seeing in most areas of Doha, perfect roads and high rise building complete the skyline along the Doha Bay.
The recently built Hamad International Airport is the main point of entry for foreign visitors to this small country. Regardless of whether Doha is your final destination or if you just coming for a few days, Doha has plenty of attractions to offer.
If you still did not book your trip to Qatar, there are a few ways to do it. You can book on Qatar Airways global website
website. If you want to browse prices around you can visit Jetradar.
Where to Stay in Doha, Qatar
Doha is itself a rather small city, but there are a few areas that you can stay to optimize your visit to Qatar's capital. The best option is to stay as close to the Souq Waqif, this is a prime and very central area of Doha. Another option is the modern West Bay, and finally The Pearl.
Finally, if you are coming to Doha just for a connecting flight and want to relax, you can buy an airport Lounge Pass here. Alternatively, you can check our Doha Qatar Layover guide.
Souq Waqif
The area around the Souq Waqif is probably the best area to stay in Doha. It is the most central area of Qatar's capital and you will be pretty close to many of the city's attractions. Some areas near the Souq Waqif worth considering are Al Souq, Al Salata and Al Najada.
West Bay and The Pearl
The West Bay is also one of the most prestigious areas of the city. It gathers some of the most impressive architectonic projects of Qatar's capital recent boom. It is also one of the most recently built districts of Doha, and its skyline is one of the most famous postcards of Qatar. Finally its location is pretty convenient, facing the Doha Corniche.
The Pearl is another option to stay in Qatar. Despite being slightly further North from the city center it has many restaurants and unique views from the Doha Bay.
Reasonably Priced Accommodation in Doha – $$
Ramada Encore Doha – a great hotel in one of the best areas to stay in Doha, quite close to the Souq Waqif.
Golden Tulip Doha Hotel– an option in one of the best areas to stay, close to the Souq Waqif and the Corniche.
Luxurious Hotels in Doha – $$$
Four Seasons Hotel Doha– a luxurious hotel in the West Bay area, facing the Doha Bay.
Marsa Malaz Kempinski, The Pearl – an excellent hotel in The Pearl area, one of the best places to stay in the city.
Cost of Travel in Doha
Despite being one of the richest countries in the world, traveling to Qatar is not that expensive. Sure you won't find many bargains in Doha, but cost of travel in the country is more affordable than some European capitals like London or Zurich. In some aspects, Qatar can be even surprisingly cheap, especially when it comes to transportation (which is easier to understand as its one of the top oil and gas producers in the world).
Accommodation is probably the highest cost during your stay in Doha, as the city is attracting record visitors year after year. However, there are plenty of hotels in Qatar and you can even find pretty good budget options.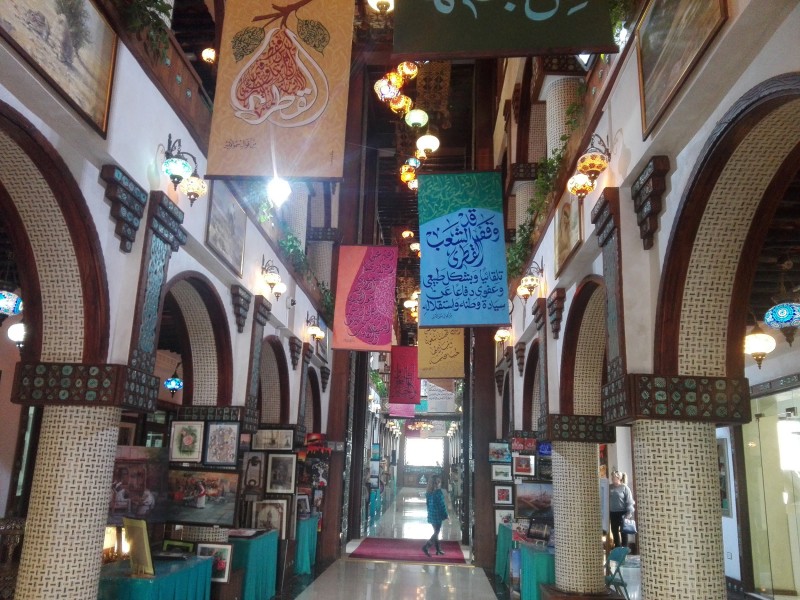 Eating out in Doha is an interesting experience. As Doha is becoming more international, you will be able to taste not the local cuisine, but also visit Iranian, Indian, Turkish and many other types of restaurant. The service industry is Qatar is very good and most of the staff in restaurants are foreigners. The price range is pretty high, and you can get a pretty affordable breakfast as well as a luxurious dinner in many parts of Doha.
Transportation is quite accessible when it comes to pricing. From my experience, the easiest way to get around in Doha are taxis, and they are widely available. In most cases, distances are short, which also results in pretty low fares. Car rentals are also quite affordable in Qatar, and you can compare prices on RentalCars.
Best time to Visit Qatar
The climate in Doha pretty harsh, and it has a classification of hot desert climate. Considering that, it is very important to choose when to visit the city to be able to enjoy the most of it. If you are coming for just a flight connection, the Doha Airport air conditioning is usually pretty cold.
The best time of the year to visit Qatar is from late Autumn to early Spring. During the months of November throughout early April is when the country experience the mildest temperatures. These months are ideal for a walk on the Doha Corniche or the Souq Waqif. The daily mean for these days ranges usually from 15 to 25 degrees Celsius.
Other Resources for Traveling to Qatar
If you are traveling to Qatar check our guide on things to do on a layover at the Qatar Hamadi Airport.