Where to stay in Florence? check our guide of the best areas to stay in Florence, one of the most beautiful cities of Italy.
Are you traveling to Italy? Check the best places to stay in Florence, known in Italian as Firenze and famous for its bridge, architecture, history and gastronomy.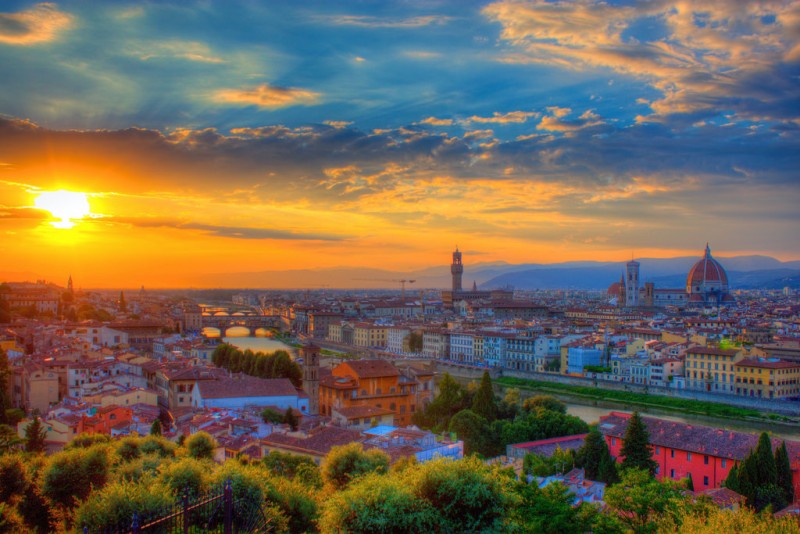 As the epicenter of Italian art, there is a tapestry of sights to behold in the birthplace of the Renaissance: Florence. Amongst vibrantly green hills and the stunning Tuscan sun, this city effortlessly inspires the spirit of visitors and locals alike.
Florence is a city rich in culture, art, and vibrancy. Even with familiar sights, it is easy for the city to take your breath away time and time again.
Whether you are a seasoned visitor, an aspiring artist, or something in-between, you will gain a new appreciation for the finest sensations of life in Florence. In order for you to enjoy your trip to the fullest, we have taken the liberty of listing crucial tips you need to know about staying in Florence.
If you are travelling by bus in Europe, book your tickets using Flixbus. If you are flying, compare and book tickets using Jetradar. For those using the train, buy train tickets on Trainline.
Tourism in Florence: Overview
Similar to other Italian cities, Firenze is seductively walkable. Most culturally significant landmarks are minutes away from one another in the city center. However, if you do not want to huff it on unforgiving cobblestone streets, a wide variety of ATAF bus routes are available.
Although it is wise to avoid tourist traps, there is an abundance of charming restaurants and hidden gems you can find throughout the entirety of Florence.
As the city is famous for, there is a rich vein of art you can gaze upon without spending a single dime. In the Piazza della Signora, for example, you can experience an outdoor museum, completely free of charge, where you can gaze upon fantastic works of art by Michelangelo, Cellini, and so forth.
If you want to pay homage to the most famous Florentines, the Basilica of Santa Croce is the place for you. Located in the heart of the city, it is impossible to miss this imposingly massive, creme-hued building. Here, you will find mortuary monuments, not only to Michelangelo, but Galileo Galilei, Dante Alighieri, and Niccolò Machiavelli as well.
Best places to stay in Florence
For anyone looking for a rich experience to stay in Florence, it is wise to remain close to the city center. Whether you are a seasoned traveller or an aspiring Florentine, this area provides the most convenient access to all of the wonders of the city.
Il Duomo di Firenze
When you think of the Florentine skyline, Il Duomo di Firenze is an unmissable icon. Crafted by Filippo Brunelleschi in the 15th century, the dome remains the largest crafted out of brick. Surrounded ornately by finely crafted Italian architecture and rolling, verdant Tuscan hills, the surrounding Piazza del Duomo promises a stay which is a feast for the eyes.
When you find yourself in this area and are craving a little coffee or snack, La Terrazza cafe is a stunning hidden gem. A three minute walk from Piazza del Duomo to Piazza della Repubblica will lead you to La Rinascente department store. At the very top of the department store, you will find a jaw dropping view of the entire city.
Firenze Santa Maria Novella
Firenze Santa Maria Novella is located in the North West of the city center. With an easy ten minute walk to the center of Florence, you are able to get anywhere you wish to with relative ease.
This unassuming train station provides an accommodating, budget-friendly area to stay in if you're closely keeping tabs on your wallet. The red-roofed facade of the Florentine buildings are a warm, welcoming sight as you stroll around. You can easily surprise yourself through the casual trattorias and cafes throughout the area.
With quicker access to the train station, Santa Maria Novella offers access for travelers to wander to other parts of Italy, and beyond.
Budget Accommodation in Florence – €
Hostel Archi Rossi – a quality hostel close to the Santa Maria Novella Train Station.
Gourmet B&B Villa Landucci – a lovely bed and breakfast in a residential area of Florence.
Reasonably Priced Accommodation in Florence – €€
Hotel Rosso23 – a reasonably priced option in the Santa Maria Novella area, close to the train station.
Hotel della Signoria – a great option if you want to stay close to the Ponte Vecchio area.
Luxurious Hotels in Florence – €€€
Four Seasons Hotel Firenze – one of the most luxurious options to stay in Florence.
Rocco Forte Hotel Savoy – a high class hotel in privileged location in Florence, close to the Florence Cathedral and the Uffizi Gallery.
The St. Regis Florence – a refined hotel in the Santa Maria Novella area.
Cost of travel in Florence
When you are traversing the streets of Florence, you will find it easy to make your way nearly anywhere. The city's revolutionary system of interchangeable bus and subway tickets, is a fantastic convenience to get around. At 1.20 Euros for a single 90 minute ride, it is hard to go wrong.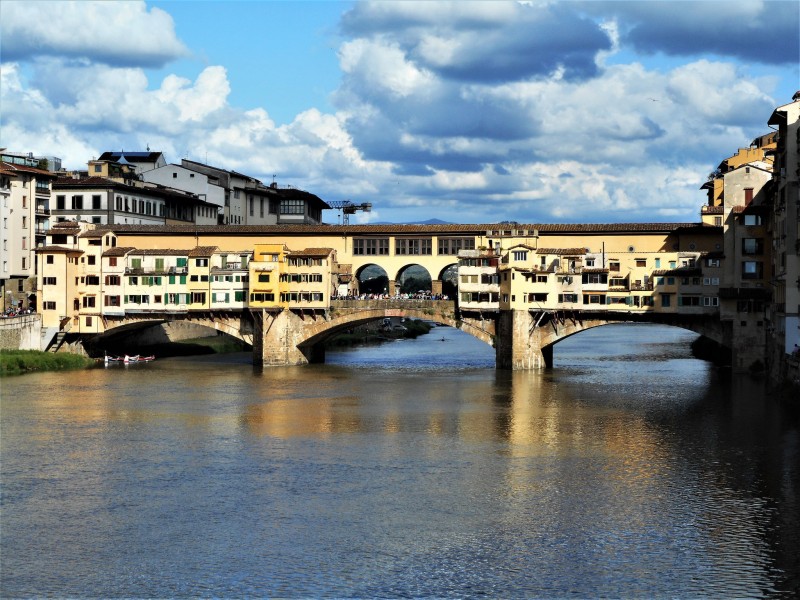 If you need to make your way to the airport, you have several options for getting there. At a 22 Euro flat fee, you can get from Florence's city center to Aeroporto di Firenze-Peretola via a taxi. This is a great option if you want to avoid with any possible fuss when taking public transport.
There is a definite benefit to seeing the Italian countryside speed before your eyes by train. The Firenze Santa Maria Novella train station provides you with nearly limitless destinations to travel all over Italy. For instance, a ticket from this station to Milan will set you back about 36 Euros.
About twenty minutes outside the city center, Florence's international airport, has flight options to anywhere you can imagine. Depending on where you look, low flight prices are a relatively common occurrence; especially if you are flying to a nearby country or city.
Best Months to Visit Florence
Located in the fruitful and sun-filled Tuscan region, Florence is a haven for gorgeous weather for most of the year. However, the Mediterranean sun can become a slight problem during July and August. The heat often beats mercilessly down upon the Florence and its visitors.
As Tuscany begins to spring back to life in April and May, you will find the city at its best. As the region's well known sunflowers pop with lively enthusiasm as spring comes to full swing, you will find it the easiest time to discover the charmingly elegant city of Florence.
When temperatures cool in Florence, ticket prices and tourist numbers do in turn. Although a visit to Florence does typically require a great deal of pre-planning in order to get your fill of sights and scenery, no matter the season, the slow period makes it easier to secure tickets to the city's biggest attractions.
Specifically in September and October, you might only require a light coat to stroll through the cobblestone streets. Although rain is a possibility as the days march on through autumn, there is something spectacularly attractive about the wet, nose-tingling Tuscan soil.
Other Resources for Traveling in Italy
If you are traveling to Florence you might want to check some of our other guides to the region. Check where to stay in Verona and the best places to stay in Naples. You can also check the cost of living in Florence, as well as how to travel from Milan to Florence.
For those visiting Florence soon, leave your thoughts and questions in the comment box below.