Where to Stay in Glasgow? Discover below the best areas to stay in the largest city in Scotland
This guide featuring the best places to stay in Glasgow is ideal for those coming to Scotland for the first time and willing to experience the city to the fullest.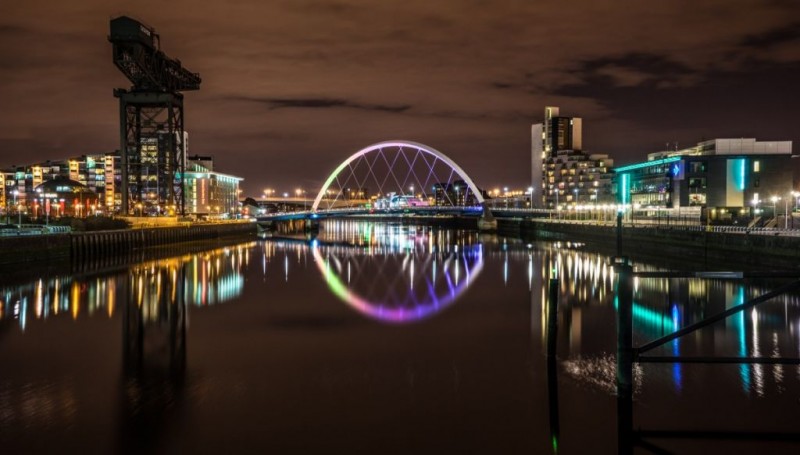 Clyde Arch. Photo by Giuseppe Milo.
Glasgow is normally referred to as Scotland's Second City. Despite not being the capital it is actually the largest and most densely populated city in Scotland with more than 2 million inhabitants.
Tourism in Glasgow: Overview
Glasgow is a lesser known tourist attraction than other places in Scotland. However, the numbers have grown recently due to large scale events such as the Commonwealth Games being held in the city.
Glasgow has worked hard to grow its attractions and to accentuate its cultural opportunities to accommodate the influx of tourists. They have an excellent shopping district, museums and a couple of good art galleries. Most of their cultural architecture dates from the 19th and early 20th century. A major contributor to this attraction is Charles Rennie Mackintosh. Many of their buildings have felt his influence.
Best Places to Stay in Glasgow
If you travelling by train to Scotland, the area around the Central station is quite handy for your stay in Glasgow. It is right in the center of the city with a great choice of restaurants and hotels.You can also get an express bus to the airport from Hope Street, near the station. Alternatively you can take a train to Paisley Gilmour Street and from there a short bus ride to the airport.
The area around the Buchanan Galleries can be an excellent choice to stay in Glasgow, especially if you like shopping. It is also in the center of the city, and you will have possibly the best selection of stores in one place in Scotland.
As Glasgow is not as "mainstream" as Edinburgh, accommodation prices are slightly lower in the city, and its definitely less crowded.
Cost of Travel in Glasgow
The cost of travel in Glasgow is fairly average for the UK. Trips on the metro cost around £1.20 each. Day passes allow people to travel unlimited times on any metro train for £3.50. There is also a week long travel pass that allows people to take buses, local trains and metros around the city available for £18.50.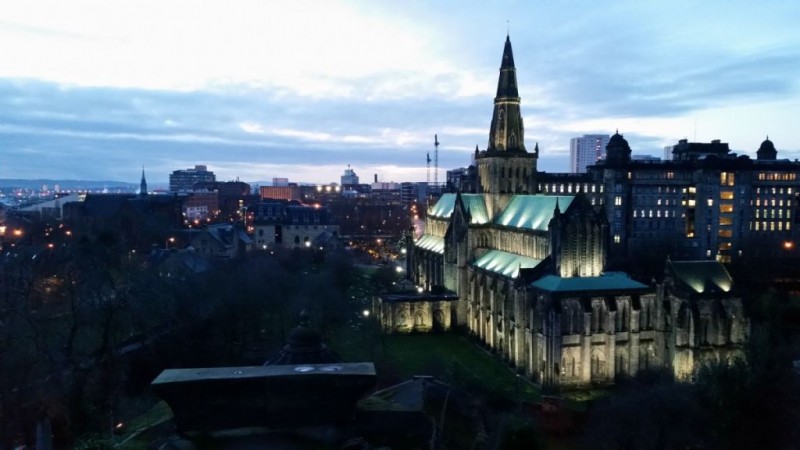 Flights to Glasgow are also fairly average in price, with a good choice of budget airlines. Also, due to its relevance, Glasgow has many direct international flights, allowing it high connectivity.
Best Months to Visit Scotland
Glasgow, much as the rest of Scotland, can be cold and wet throughout most of the year. The weather varies greatly in the late Spring and early Summer, being a matter of luck to get a whole week of 25-degree sunshine or a whole week of rain.
For the most part, summer is the best time to visit Glasgow and Scotland as a whole. However, it is busier due to school holidays and large scale events in the city.
Late spring and early autumn can also be pleasant, if a little cooler. Winter holds a lot to offer to Christmas shoppers, but the weather can be bitterly cold and wet. Also, contrary to popular opinion, it does not snow much in this area of Scotland.