Where to Stay in Granada, Spain? Check the best places to stay in Granada, an amazing Andalusian city famous for the unique Alhambra palace complex
Planning a trip to Andalusia? Check our guide on the best areas to stay in Granada, one of the most beautiful and diverse cities in Southern Spain.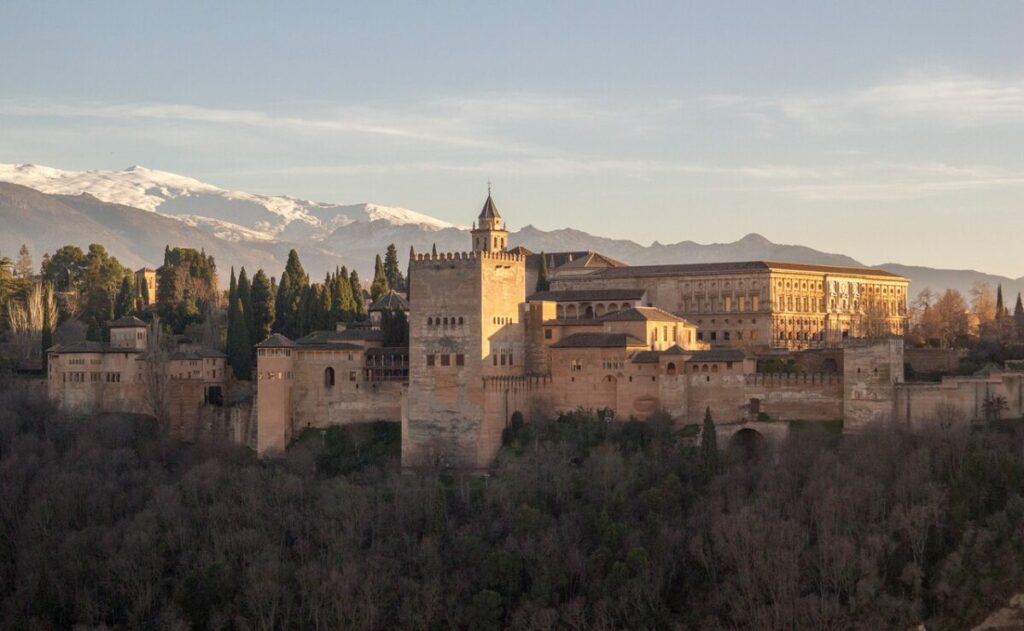 Granada is a city in southern Spain, in the region of Andalusia. It's close to the foothills of the Sierra Nevada, one of the southernmost places in Europe that you can ski.
Almost quarter of a million people live in the city, and it's a great place to see medieval and Moorish architecture, the most famous example being the grand Alhambra Palace, a hilltop fortress that stands guard over the city.
Travelling in Granada: Overview
Many tourists and travellers head to Granada to see the Alhambra but end up being surprised when they reach the city. Granada was the last Spanish stronghold of the Moors, and their influence is on show everywhere.
Islamic architecture, tea houses, and aromas of spices emanate from street stalls. These create a mesmerising combination with the old-world tapas bars, flamenco clubs, and traditional Catholic churches.
Granada is a great place to go if you want to learn about the history of Spain, while still getting a flavour of modern Spanish culture.
If you are flying to Spain you compare and book flights with Jetradar. Alternatively, you can also book directly at the Iberia
website. For those considering traveling by train, the best option is using Trainline.
Best Areas to stay in Granada
You can even stay inside the walls of the Alhambra Palace, one of Spain's most important tourist attractions. Although that would undoubtedly be an amazing experience, it's a little far out of the city so we're going to look at places a little closer to the centre.
El Centro is one of the most common places for tourists to stay in the centre, and it's little wonder why. There's the sprawling Plaza Nueva and the city's grand cathedral. However, some of Granada's best neighbourhoods are just a little off the beaten tourist track, so we'll be looking at a couple of those in this article.
El Albaícin (Albayzin)
The beautiful neighbourhood of El Albaícin or Albayzin used to be Granada's Arabic barrio (neighbourhood) and is the most iconic part of the city. Perched on a steep slope going all the way up to the Alhambra, you can meander through the car-free, cobbled streets, flanked by whitewashed houses. Then, stop and sit in a square, where you can take in the smells of jasmine.
In fact, the square of Mirador San Nicolas is one of the most popular tourist spots in the city. This is thanks to the fantastic view of the Sierra Nevada mountains, the Alhambra Palace, and the River Darro.
There are a number of quaint hostels, hotels, and guest houses in this area. If you're lucky, you'll be able to hear the sounds of flamenco guitar and singing from your window. Only during the daytime, of course!
There's only one downside – it's very easy to get lost in the narrow and winding alleyways!
El Realejo
Once the city's Jewish quarter, El Realejo is now one of the best spots for cool bars and tapas restaurants. It's really close to the city centre and the main tourist attractions, however it's far enough away to give you a real taste of what local life is like in Granada.
If you're put off by the steep hills and the high probability that you'll get lost in El Albaícin, this is a better option and it will certainly be kinder on the legs! Some of the dilapidated walls of the district have been given a makeover by artist El Niño, whose real name is Raul Ruiz. His beautiful spray paintings make the district feel edgy and unusual.
If street art isn't your thing, there are also some beautiful churches – in particular the Iglesia de Santo Domingo, which is beautiful on both the inside and the outside.
If you're looking for something quirky and unusual during your stay, you can stay in the world's narrowest hotel, which is in (you guessed it), El Realejo.
Other areas worth considering in Granada are Sacromonte, La Cruz, and La Chana.
Budget Accommodation in Granada – €
ECO Hostel – an affordable quality hostel in the center of Granada.
Reasonably Priced Accommodation in Granada – €€
Anacapri – a great hotel set in a 18th century house in the center of Granada.
Hotel Casa Morisca – a picturesque hotel at the foot of the Alhambra, in the Albayzin area, one of the best places to stay in Granada..
Luxurious Hotels in Granada – €€€
Hospes Palacio de los Patos – a superior hotel in the city center of Granada.
Alhambra Palace – one of the most luxurious hotels in Granada, with a beautiful interior design and excellent views to the city.
Cost of travelling in Granada
Travelling in Granada will set the average traveller back around €60 for day, including food and a mid-range hotel. Of course, if you are travelling on a budget, you can do it for roughly half the price. However, Granada has some excellent restaurants and cafés, so you might want to splash out a little bit more when you're here.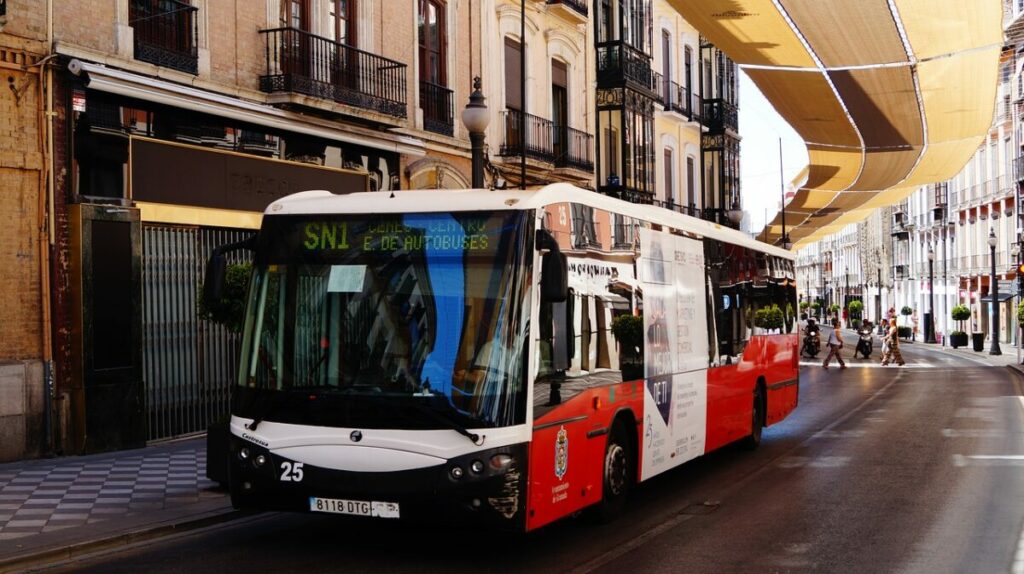 Granada is a pretty safe city, but you should pay attention to your valuables. You're more at risk of pickpocketing in touristy areas and losing a phone or a camera will make your trip more expensive than you originally intended!
Of course, most travellers will want to visit the Alhambra Palace at some point during their trip, so factor in an extra €15 for adults, and between €9-10 for children and pensioners.
Best Months to Visit Granada
Granada does not follow the same trend of most European cities, that are optimal to visit during summer. The Andalusian city is instead, a great destination to visit year-round, but the worst time to visit is definitely during the summer months of July and August.
Visiting Andalusia during winter is a great idea. You will get less crowds at the Alhambra, and lower prices of accommodation. That applies not only to Granada, but also to the excellent beach destinations on the Southern coast of Spain.
Spring and Autumn are also great seasons to visit Granada. The temperatures in Granada are usually well above the average for most Western Europe. For that reason, Granada can be an excellent option to avoid the cold in other areas of the continent.
Other Travel Resources to Spain
If you are considering traveling to Granada or other parts of the country, you might want to check some of our other guides to Spain. Check the best places to stay in Madrid or where to stay in Valencia. You can also read about the cost of living in Madrid or how to get from Madrid to Valencia.
Do you have a trip planned to Spain or are you already in the country? Leave your thoughts and questions in the comment box below.