Where to Stay in Guangzhou? Check our guide of one of the most dynamic cities and a powerful business hub in East Asia
If you are planning to visit Guangzhou you should check out this guide on the capital city of China's Guangdong province and one of the most influential cities in the south of China.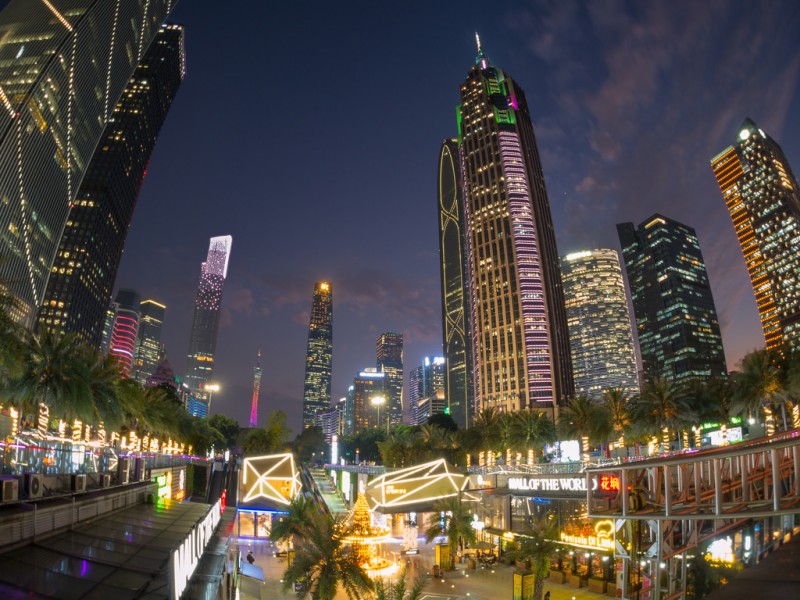 Arriving in Guangzhou
Visitors to China will require a visa to enter the country and this should be applied for at the Chinese Embassy or Consulate in your home country at least one month before you intend to begin your visit. One exception to this is if you are traveling through the city you can enjoy a 144 hour visa-free transit (six days) providing that you have an onward flight to a third country. This option is available for citizens of most Western nations.
Guangzhou's Baiyun International Airport is the third busiest airport in China and the 17th busiest in the world with over 55 million passengers each year. It is located 28 km or 17 miles from the city center. It currently has three runways and a further 2 are planned taking its capacity up to 80 million annual passengers. There are international flights from multiple worldwide locations.
If you are flying to Guangzhou you can find the cheapest flights on Jetradar.
Traveling from and to the city's airport to the city is pretty easy. There are eleven airport shuttle bus lines from the airport to various destinations in the city center and another four to neighboring cities. There are intercity buses operating from the airport to 12 nearby cities within Guangdong province. Taxis from the airport to downtown areas of the city will cost around 100RMB.
Check transfer prices from the Guangzhou Airport to the city center on Klook.com.
Line 3 of the Metro runs from a station below the terminal building, it passes through the East Railway Station on its way to the city center. Trains run every 7 minutes and operate from 0610 until 2300 daily.
Best Places to Stay in Guangzhou
Guangzhou is one of the biggest cities in China, and offer options to all kinds of travelers. Regardless if you are coming to the city for business, or just as a tourist, you will find great areas to stay in Guangzhou. Among them, the Tianhe district is one of the most central in Guangzhou.
If a good nightlife is essential to where you stay then Guangzhou has lots of expat bars and clubs frequented by overseas visitors. There are three areas where these are prevalent Binjiang Lu Bar Street is located by the bank of the Pearl River. Huanshi Lu Bar Street is in the city center while Bai'e Tan (White Goose Pond) Bar Street at Changdi Lu on the bank of the lake is said to be the most exotic location. Most expat bars have imported beers available.
The area around the Shangxiajiu Pedestrian Street is also a great option if you are interesting in shopping and eating out. If you are coming for a short period, this is one of the best places to stay in Guangzhou.
Tianhe District
The Tianhe District is one of the most central in Guangzhou, and offers plenty of accommodations for all types of budgets. The Guangzhou International Finance Centre, one of the cities most iconic skyscrapers is located in this area. This area is certainly one of the best to stay in Guangzhou.
The Guangzhou East Railway Station is in the Northern part of this district. You can get direct trains to Hong Kong (Hong Kong Hung Hom Station) from this station.
Budget Accommodation in Guangzhou – $
Alley Time Youth Hostel – a great budget option in the Li Wan district of Guangzhou
Reasonably Priced Accommodation in Guangzhou – $$
Yimi MIX International Apartment – a reasonably priced hotel in the Yuexiu District of Guangzhou.
Ibis Hotel Guangzhou Yuexiu Park Metro Station – a great hotel next to the Yuexiu Park.
Luxurious Hotels in Guangzhou – $$$
Conrad Guangzhou – a quality high-end hotel in the Tianhe district of Guangzhou.
Park Hyatt Guangzhou – one of the most luxurious hotels in Guangzhou, offering among other things a roof-top bar.
Tourist Attractions in Guangzhou
Guangzhou does not get the same level of tourists as Beijing but it still has a number of attractions for visitors. Yuexiu Park is the city's largest park and is named after Yuexiu Mountain which is located in the park. It is famous for its scenery, historical relics including the Five-Ram Sculpture, the Zhenhai Tower and the Ming Dynasty City Wall. Several bus routes operate to the park including numbers 2,5,6,10,58 and 101. An evening boat tour along the Pearl River gives breathtaking views of the city, the Canton Tower and its surroundings.
You can buy tickets for attractions, get 4G internet, and hire transfers in Guangzhou on Klook.com.
White Cloud Mountain is 17 km or just under 10 miles from the city center, several bus routes operate to the mountain area or you can take metro line 3 to Meihuayuan Station and walk just over one kilometer to the entrance. The mountain is surrounded by developed areas so it is like an oasis of calm amidst the city. A cable car ride operates to the summit for views of the city and surrounding areas.
The Sacred Heart Roman Catholic Cathedral is known as the Notre Dame of East Asia as it closely resembles the more famous building of that name in Paris. It was built between 1863 and 1888 and is the largest granite Catholic Church in South East Asia and one of only four granite Gothic style churches to be found worldwide. Admission is free; it is open daily from 0800 until 1730 and has services in several languages including Cantonese, Mandarin, English and Korean. You can take metro line 2 or 6 to Haizhu Square or line 6 to Yide Road Station.
Cost of Travel in Guangzhou
Taxis in Guangzhou cost 10RMB for the first 2.5km of a journey and an additional 2.6RMB per kilometer after that. Tourist buses cost from 2RMB per journey and city buses are 2-3RMB. Travel on the metro ranges from 2RMB for the shortest journey up to 14RMB for the longest.
Guangzhou's city buses operate from four transportation hubs located across the city; there are daytime routes, night buses, BRT lines and tourist routes. There are 13 lines in operation on Guangzhou Metro; it is the 3rd largest in China and the world's 10th largest metro system. There are about 30,000 taxis in Guangzhou, each company runs different colored taxis, and those with the best reputation are the blue, yellow and crimson. Water Buses operate along the Pearl River and from 2016 there were 18 water bus routes in operation.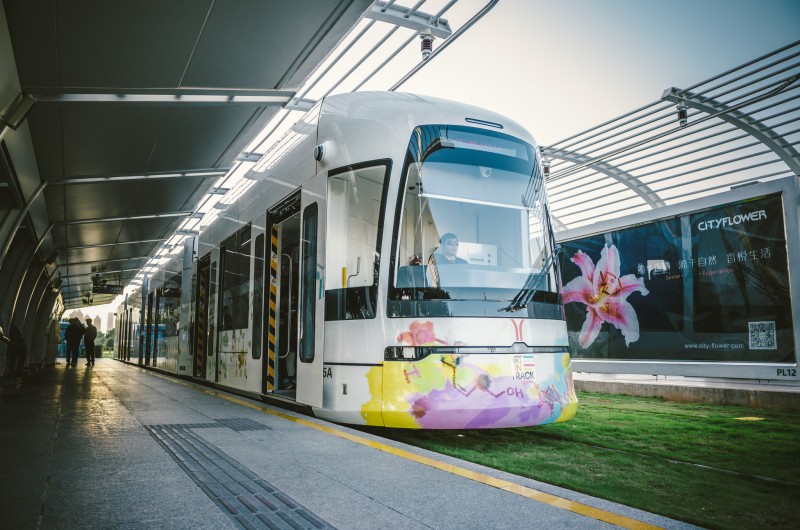 The food in Guangzhou is Cantonese and this style of food is the closest to Chinese food usually available in western countries. Dim Sum snacks are readily available for just a few RMB, and usually delicious.
It is said that the people of this region can eat anything that has four legs except a table. Spices often mask the taste of some foods that otherwise might seem to be unpalatable.
Guangzhou has hundreds of hotels from very cheap hostels (about 60RMB) up to luxury high end hotels costing anything up to $US250 per night.
The Best Time to Visit South China
It does not really get cold in Guangzhou with winter averages being 5C; it snowed in the city in 2016, the first time for 87 years. Rainfall occurs throughout the year and summers can be oppressively hot and humid. October and November are the best months to visit due to favorable temperatures during those months. The most rainfall occurs from April until September.
Other Resources for Traveling in China
Visiting South China? Check our Shenzhen guide, as well as the best places to stay in Hong Kong.