Where to Stay in Harbin? Check out our guide of the best places to stay in Harbin, one of the most interesting cities in Northern China
If you are planning stay in Harbin and visit its surrounding areas you should check out this guide on the capital city of China's Heilongjiang province and one of the largest and most influential cities in north eastern China.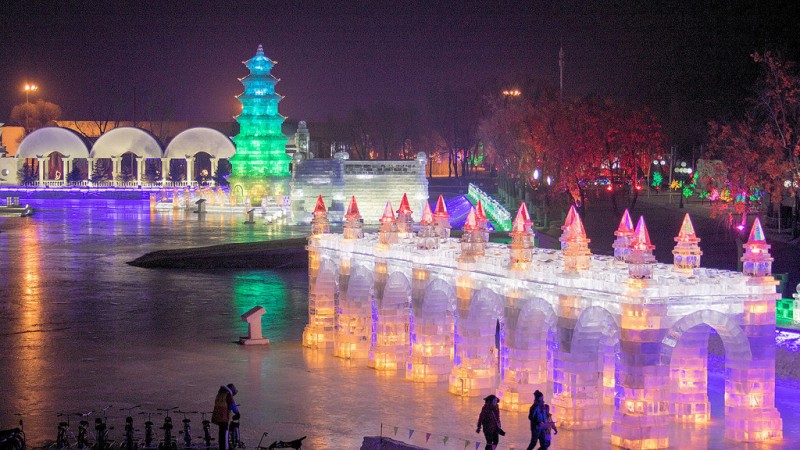 Traveling to Harbin
Harbin is known as the Ice City due to its location close to the border with Russia and its arctic like winters. It is also the biggest city in Northeastern China, and the eighth most populous city in the country. It is better known for its Ice and Snow festival, which takes place in January and February. The city is unique in its architecture, and a good option if you want to explore an unusual destination in China.
Harbin is one of the Chinese cities that allow you to get a visa-free transit for up to 72 hours, but you require an onward ticket to an international destination. More information on Chinese airport visa-free transit is available here. Apart from the visa-free transit, most foreigners require a pre-arranged visa to visit China.
Getting to Harbin may be complicated, especially if you are arriving from outside Asia. The city's airport is quite big and has a number of domestic and international flights. However, most international flights are to destinations in the Asian continent. If you want to find the cheapest fights to Harbin, check Jetradar.
Harbin Taiping International Airport is located 37 kilometers from the city and it is not so easily reachable. The only options to travel into the city from the airport are by bus to the city center costing 20RMB or taxi. Taxis generally cost 100-120RMB, but there are some rogue taxi services operating and demanding much higher fees from visitors from overseas.
Best Places to Stay in Harbin
Most of the city's attractions are at a walking distance of Zhongyang Dajie or Central Avenue, and this is probably the best area to stay in Harbin. A second area to stay in the city is along the Songhua River close to the Sidalin Park (Stalin Park). Both of this areas are close to one another, and you will be right where the action is.
Central Avenue or Zhongyang Dajie is a cobblestone pedestrian street that extends 1.4km up to Stalin Park next to the Songhua River. Its Russian buildings and style reflect in an unique atmosphere that Harbin offers to its visitors. The buildings today host a range of business from Russian restaurants to American fast food chains, as well as clothes and souvenir shops.
Another reference for your stay in Harbin is the Saint Sophia Church. This important landmark is in the corner of the Zhaolin Street with Toulong Street. The church itself is just a short walk to the Central Avenue.
Budget Accommodation in Harbin – $
Harbin Halaxiang Youth Hostel – a quality hostel offering dorm beds close to the Central Avenue.
Reasonably Priced Accommodation in Harbin – $$
Hotel Ibis Harbin Sofia Church – a great hotel in one of the best areas to stay in Harbin, close to the Saint Sophia Church.
Holiday Inn City Centre Harbin– another excellent option in the city center, close to the Central Avenue.
Cost of Travel in Harbin
Harbin is a relatively inexpensive city. While the cost of travel in Beijing and Shanghai is moderate for Western standards, Harbin still enjoy pretty affordable costs. The tourism infrastructure in Harbin is also far less developed than in Tier 1 cities in China.
The city's subway currently consists of just two lines. Line 1 connects the East Railway Station to the South station. Line three currently consists just 5 stations and connects the West Railway Station to line 1. Future plans include a circular loop of metro lines around the city, with up to 10 lines to eventually be built. A single ride on the Harbin Metro costs from 2RMB, depending on the ticket.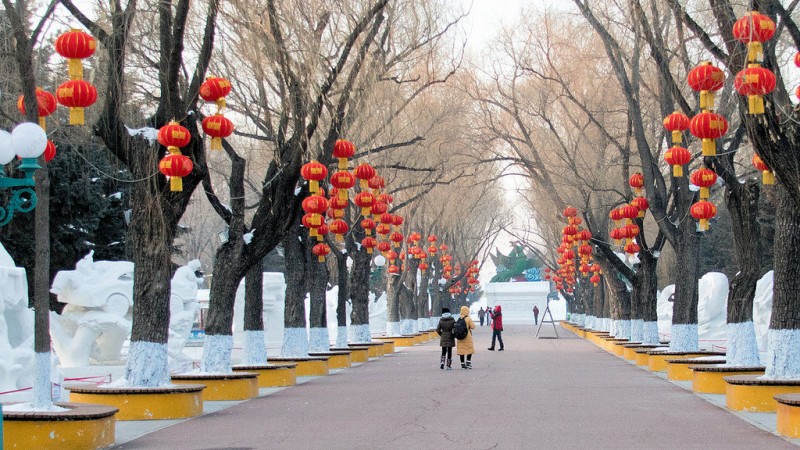 There are more than 100 bus routes in the city, however almost no routes operate during the night. During the winter months services are often unavailable without notice due to snowstorms. Urban transport tickets in cost 2 or 3 RMB for the complete journey.
Taxis operate throughout the city but can be difficult to find when drivers change shifts around 5pm. It is not unusual for drivers to pick up additional passengers while on route. Taxis tend to charge more if bus routes are unavailable when the weather is extreme. Taxis in the city cost 8 RMB for the first 3km and 1.9RMB for each additional km.
If you want to book activities and transfers in Harbin, check Klook.com
The Best Time to Visit Northern China
Northern China usually has pretty harsh winters, and it comes as no surprise that Harbin is known as the "Ice city". In the coldest months with temperatures dropping to -38C with summer temperatures on average just 20C. Due to the weather extremes the best times to visit are July to September and January-February for the annual Ice and Snow Sculpture Festival.
Zhaolin Park and Sun Island has hundreds of ice sculptures on display during the winter months. The Harbin Snow and Ice Festival is held for about one month during January and February at the Ice and Snow World.
Other Resources for Traveling in China
Are you traveling around China? Check our guides on the best areas to stay in Shanghai and where to stay in Beijing.