Choose where to stay in Kuala Lumpur using this detailed guide featuring the best places and when to visit one of the most dynamic cities in Southeast Asia
This article will provide you with a brief insight on the best places to stay in Kuala Lumpur, analyzing the city's cost of travel and transportation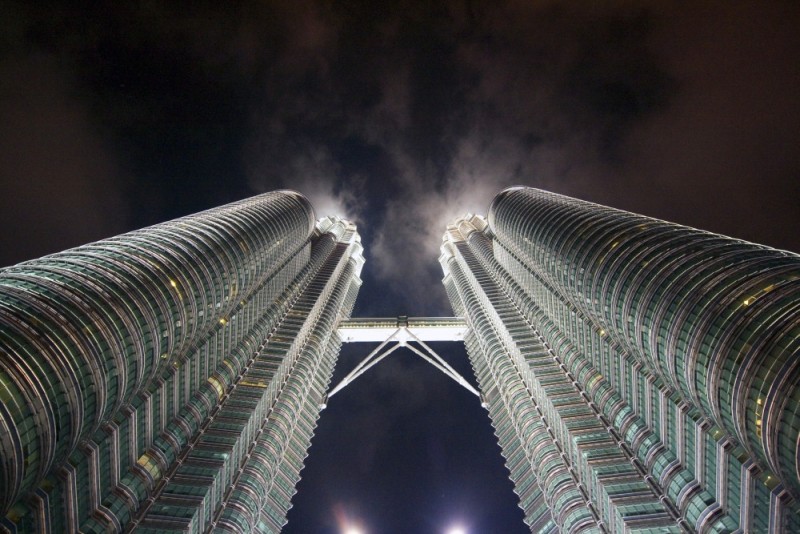 Kuala Lumpur is the capital city of Malaysia, a fast economic growing giant located in Southeast Asia. Its attractiveness emerged during the last decade, and tourists from all around the world are constantly flocking to this Asian pearl. One of the reasons is due to its fairly low cost and uniqueness that other regional hubs lack.
Tourism in Kuala Lumpur: Overview
Tourist perception doesn't do justice when exploring the full potential of this city. Lately, the largest city in the country became the epitome of modernity, skyscrapers, and nightlife. However, many don't know of its rich history and culture. Make sure you visit Central market, National Museum or Islamic Arts Museum as one of the cultural landmarks.
Kuala Lumpur is accessible, well connected city and there are several airports serving domestic and international routes to Malayia. You can find cheap flights from and to KL with low-cost and budget carriers like Tiger Air and Air Asia.
Malaysia's capital is also pretty affordable, both in terms of accommodation and food. Your budger per day in Kuala Lumpur is certainly lower than in many other Asian capitals, like Singapore, Taipei, or Seoul. The capital of Malaysia is also slightly cheaper than Bangkok, the most visited city in Asia.
Where to Stay in Kuala Lumpur
The capital of Malaysia is a multicultural city with diverse population and districts. We have selected three areas in the city which can be optimal for your visit to Malaysia.They are: KLCC, Chinatown and Bukit Bintang.
KLCC
KLCC boasts elegance and refinement for business and travel visitors. This area is probably more known for the Petronas Towers, the most famous postcard of Malaysia. This are also offers great entertainment options such as fine dining, night-life and shopping activities.
The KLCC is also the area with the best transport connections in the city. Even if you do not opt to stay in the area, KLCC is easily reachable through the various transport modals available in the city.
Chinatown
Chinatown is an area that shows how diverse and fast paced KL is. If you are looking for cheap accommodation and affordable products, the KL Chinatown is probably the most recommended area.
The Chinatown is obviously an area where you will find plenty of options of restaurants offering the best of the Chinese cuisine.
Bukit Bintang
Bukit Bintang is known for its busy night life and also great entertainment options. The area offers a wide range of accommodation for all budgets and is ideal for a pleasant stay in Kuala Lumpur.
This area is also one of the best options if you want to shop in the city. The Pavilion KL is one of the most iconic shopping malls in the ASEAN countries and is located in this area.
Finally, one can be certain that Kuala Lumpur is a vibrant city that will please most types of visitors.
Budget Accommodation in Kuala Lumpur – $
The Explorers Guesthouse – a great budget guest house just a short walk to the Kuala Lumpur Chinatown.
ZEN Rooms Hang Kasturi – an excellent option to stay in the Chinatown of Kuala Lumpur.
Reasonably Priced Accommodation in Kuala Lumpur- $$
Le Apple Boutique Hotel @ KLCC – a reasonably priced hotel close to the Petronas towers.
The Kuala Lumpur Journal Hotel – an excellent value for the money option in the Bukit Bintang area.
Luxurious Hotels in Kuala Lumpur- $$$
Grand Hyatt Kuala Lumpur – a high class hotel with great interior design, close to the Petronas Towers.
Traders Hotel Kuala Lumpur – a luxurious hotel in the Kuala Lumpur City Centre area.
Cost of Travel in Malaysia
Kuala Lumpur remains a relatively affordable city to travel in Southeast Asia. Currently it is cheaper than Bangkok, which has seen a rise in prices in recent years. KL is also considerably cheaper than its wealthier Southern neighbor, Singapore.
The city developed well structured transportation system connects almost all the parts of the city. The transportation comprises of many lines including LRT, Star, Putra, and also KL Monorail to name a few.
The prices are affordable and you can choose a token for a single journey or a travel card. Buses and taxis are also easily accessible, but avoiding morning and afternoon peak hours is highly advisable.
Food is also one of the highlights of KL. That applies not only to prices, but also taste and variety. The local Malay cuisine is definitely worth trying, but it is easy to find the best Chinese food as well as Western restaurant options.
KL and Malaysia in general are also a great place for shopping. if you want to buy a phone for example, or any other kind of electronics, you are in the right place.
All in all, Malaysia is an excellent destination if you want to stay a longer period in Southeast Asia. It has a considerably more relaxed visa policy than Thailand, while services and infrastructure are at a similar level.
Best Months to Visit Kuala Lumpur
The weather in the Malay capital is mostly hot and also sunny year round. However, the period of rain season lasts from November to March which you should avoid if possible. Temperatures are usually high but constant, with an average temperature of around 30 °C.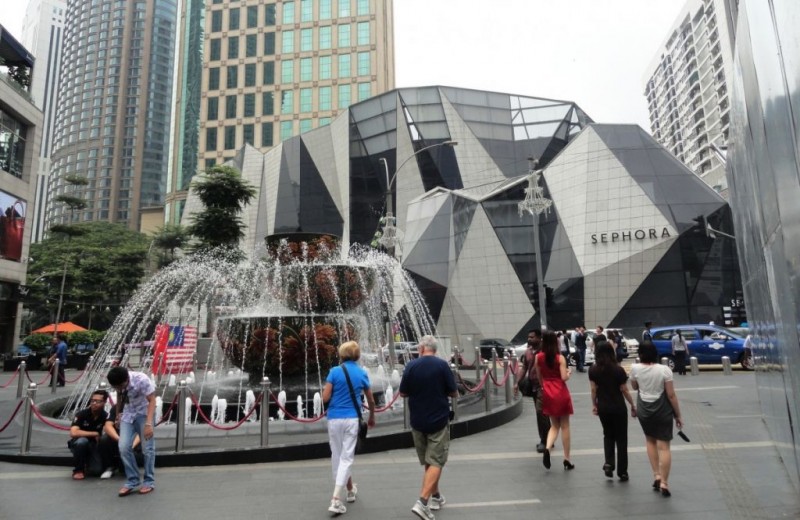 Traveling to Malaysia in general is recommended during holidays, due to its coloring and festive mood. The perfect time for visiting the city is from July until August, when KL has its driest months.
If you are traveling to Southeast Asia, don't forget to check the best places to stay in Singapore and also where to stay in Siem Reap.
You can also check our local Malaysia guides. Check how to get from Kuala Lumpur to Melacca, to Penang, and from KL to Singapore.