Where to Stay in La Paz? Check our guide to the high altitude capital of the Bolivia, one of the most exotic cities in South America
Are you traveling around South America? Check our guide on the best places to stay in La Paz, Bolivia, the highest capital city in the world.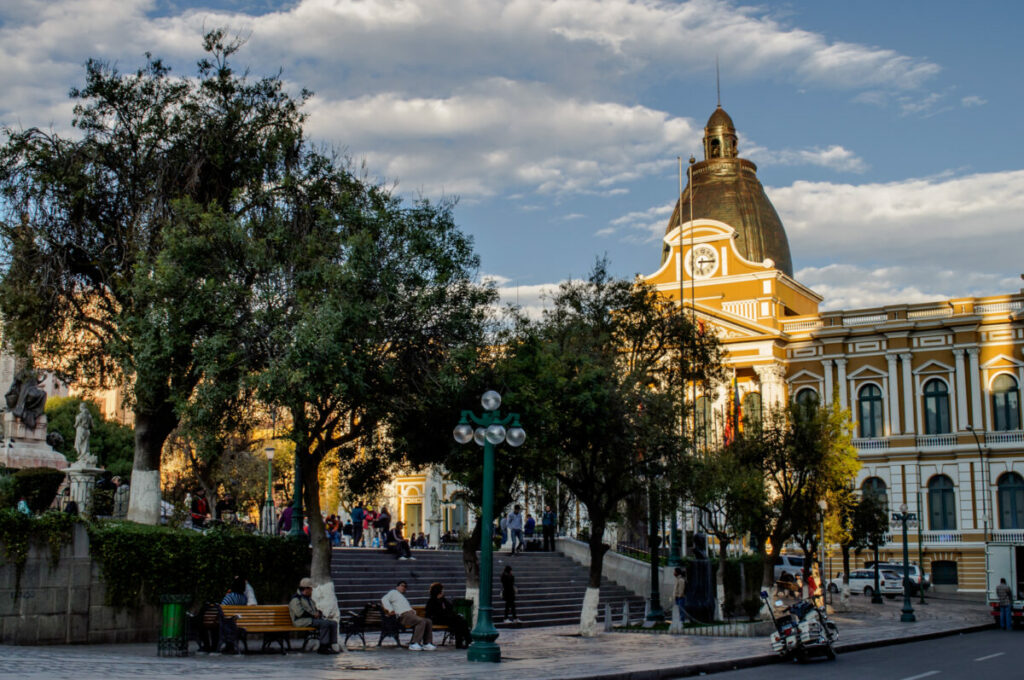 La Paz is one of Bolivia's two capitals (the other is Sucre), with over ¾ of a million people living there. It is the highest capital city in the world, sat at a dizzying 3,640 metres above sea level. It's a good idea to stay here for a few days not only to adjust to the altitude, but to explore the attractions in the city, and a little further afield.
Travel in La Paz: Overview
La Paz is one of the most popular tourist destinations in Bolivia as it's right on the Gringo Trail. It's also the first major city that many people stop after crossing the border from Peru and Lake Titicaca.
It's known for the Spanish quarter in the city centre, and also some more unusual tourist attractions. The weirdest thing you can see in La Paz is cholitas wrestling – featuring women in traditional Bolivian costumes.
If you want to get the adrenaline flowing, try mountain biking on the North Yungas Road. It used to be the most dangerous road in the world, before a new by-pass was constructed in 2006. Now, it's a great spot to take in some beautiful landscapes and really challenge yourself!
If you'd prefer something more sedate, see the city from above by travelling on mi teleférico, the city's public transport system – made up of cable cars.
La Paz is a popular spot to book onward tours to the Salar de Uyuni, Bolivia's most famous tourist attraction.
Best Areas to stay in La Paz.
There are a number of neighbourhoods in La Paz, each offering a different experience of the city. One of the main concerns is safety, although the city centre is not as dangerous as many people would have you believe, especially if you're careful.
Zona Sur is where most Bolivians live, but few tourists visit. San Pedro is traditional and untouched by tourism, but still has good restaurants and bars. Miraflores is close to the central stadium and a little far from the centre.
If you're flying to or from La Paz, you may be tempted to stay in El Alto. However, this is not recommended as it's the most dangerous area in the city.
Check tickets to Bolivia in Jetradar or book activities in the country on GetYourGuide.
In this section, we'll look at Sopocachi and El Centro (Downtown).
Sopocachi
Sopocachi has a number of hostels and hotels and is considered as the city's Bohemian Quarter. Most of La Paz's young, wealthy, and trendy people hang out here meaning there's a range of cafés, bars, and restaurants to enjoy. As well as wide open plazas, great for sitting and people watching, you'll find modern apartment blocks and grand, colonial plazas.
Sopocachi is more expensive than the districts that surround it, but at Bolivian prices it's still noticeably cheaper than European and North American cities, and even many South America capitals too. The pedestrian friendly streets and the abundance of culture here mean you won't regret spending that extra bit of cash.
El Centro
The majority of tourists base themselves in El Centro as it's within walking distance of the majority of the city's main tourist sites. Also, it is relatively safe to walk around at night.
Although the area isn't great if you're looking for an authentic experience of Bolivia, there are a number of travel agencies, souvenir shops, and restaurants selling international food. There's even the curious witch market, where you can buy (or more likely just look at) llama foetuses.
The true city centre is by Plaza San Francisco and the hectic Avenida Perez, where many government buildings are located. Close by, you'll find Plaza Murilo, home to almost the entire Bolivian pigeon population, and Calle Jaen, a delightful colonial street with lots of little galleries and artisanal shops.
The downside to staying in El Centro is that it's chaotic with recurrent traffic jams. Pollution is also a considerable problem, especially in the center.
Budget Accommodation in La Paz – $
Cruz de Los Andes – an excellent choice offering affordable accommodation in Downtown La Paz.
Hostal Republica – a great budget option in the center of La Paz.
Reasonably Priced Accommodation in La Paz – $$
Hotel Monte Carlo – a hotel offering a great value for the money in Downtown La Paz.
Alcalá Apart Hotel – an excellent hotel in the Sopocachi district of La Paz.
Luxurious Hotels in La Paz– $$$
Hotel Mitru Sur – a high quality luxurious hotel in La Paz.
Hotel Europa – a luxurious hotel in the central area of La Paz.
Cost of travelling in La Paz
Although La Paz is the capital city and is more expensive than other parts of the country, it's super cheap compared to western standards. A bed in a hostel starts at roughly 50 BOB, and you can pick up an almuerzo (lunch) for as little as 10 BOB.
The currency in Bolivia is the Boliviano. The conversion rate to the USD is 1 dollar to 6.91 BOB as of December 3, 2023.
Tours are also extremely cheap, with the majority of day tours costing less than 100 BOB. However, if you can work out how to travel and get tickets yourself, you'll save even more.
Legitimate taxis are cheap, but do beware that there are a lot of taxi scams. Always take a picture of the registration plate (make sure your driver sees you do it) before getting in.
Best Months to Visit La Paz
Considering its altitude and latitude, the temperatures in La Paz are virtually the same all year round. The winter, especially the months of July and August, are slightly colder. The winter is also the driest season in the Bolivian capital. The daily mean temperature in La Paz ranges from 6 C to 10 C, depending on the month of your visit.
Summer in Bolivia starts in December and ends in March. These months are the wettest in the city, which might be slightly unpleasant for sightseeing.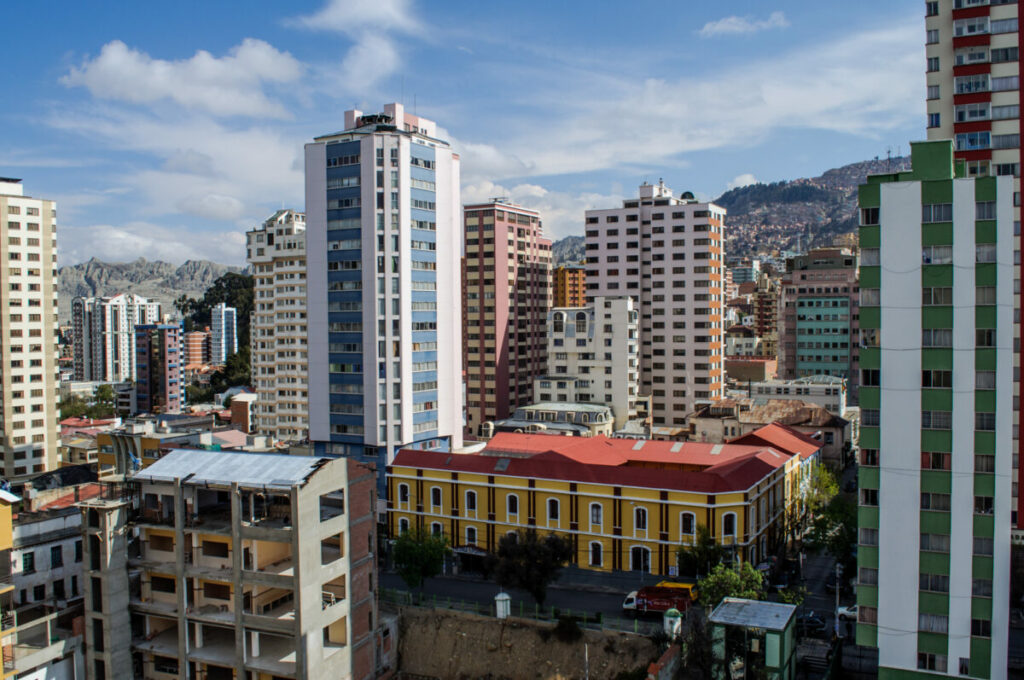 The best time to visit the capital of Bolivia is during spring and autumn. These seasons are not as rainy as the summer and the temperature levels are almost the same as the warmest months. The months of October and November are the best ones to visit the city.
Other Resources to Travel in South America
If you are traveling to Bolivia and other countries in South America, you may want to check some of our other guides to the region. Check our guides on the best places to stay in Quito, Ecuador and where to stay in Lima, Peru. You can also check our post on the average and minimum salary in La Paz.
Are you already in La Paz or have you visited Bolivia? Leave your thoughts and questions in the comment box below.