Where to stay in Leuven, Belgium? This post will give you a sneak peak at some of the best areas and places to stay in this quaint Belgian town
For those traveling to Belgium and willing to discover more than just Brussels, Ghent or Bruges, Leuven can be a great option. Let's analyze the best places to stay in Leuven, with a cost of travel analysis of this quaint Belgian urban area.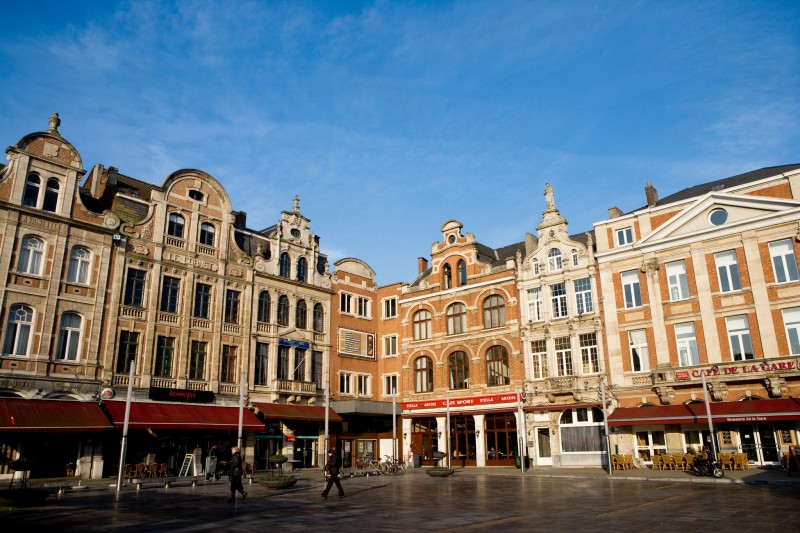 Tourism in Leuven: Overview
Leuven is the capital of the Flemish Brabant province in Belgium. It is home to Katholieke Universiteit Leuven, the oldest and largest university in the Low Countries. The city is also known for being the headquarters of Anheuser-Busch InBev, the world's biggest brewer and makers of Stella Artois among other world-renowned beers.
A distinctive feature of Leuven is that it attracts students from all around the world. On a typical day one can witness thousands of people cycling around on cobbled streets or sipping drinks at hundreds of bars and cafes spread across town.
Leuven also offers spectacular architecture. The iconic Town Hall, constructed in the 15th Century, is famous for its ornate architecture and details. Another landmark is the University's Central Library. It was built in the neo-renaissance style by the American architect Whitney Warren.
There are plenty of sights to see and activities to engage in aside from architecture. Leuven's Groot Begijnhof is a must-see for all those interested in beguinages or history. Other top-notch attractions include Munstraat, Saint Michael's Church and Park Abbey, Heverlee.
If you are travelling by bus in Europe, book your tickets using Flixbus. For those taking the train, check Trainline. If you are flying, compare and book tickets using Jetradar.
Best places to stay in Leuven
Leuven is picturesque in every sense of the word. The city has a rather compact center and in this post we will focus on two areas that best capture the essence of this town. Grote Markt, Oude Markt and Bondgenotenlaan are amazing and central areas. Staying close to either of these places is a great idea. Read on to find out more about these areas.
Grote Markt and Oude Markt
These squares situated in the heart of Leuven and boast dozens of bars and cafes joined together to make it one big, heaven for tourists and residents alike. While Grote Markt stands for Grand Square and is the most important in Leuven, Oude Markt stands for Old Square has a rather picturesque atmosphere.
Oude Markt is also very centrally located. It is just a stone's throw away from two major shopping streets, Bondgenotenlaan and Diestsestraat. Saint Peter's Church, Town Hall and Grote Markt are all a 5-minute walk from Oude Markt.
Several programs, festivals and concerts are held here, all year round. So whether you visit Leuven in the winter or summer, chances are that something fun and entertaining will be taking place at Oude Markt or at Grote Markt.
Bondgenotenlaan
This one kilometre long street is truly the Champs-Élysées of Leuven. It is home to famous brand outlets and boutique stores. This is the place you need to be if retail therapy is what you're after!
Furthermore, there are so many more advantages to staying on or close to Bondgenotenlaan. It features numerous bars, coffee shops, restaurants, hotels and swanky apartments. Every landmark, museum, residential area and nightlife spot is not more than a 10-minute walk from here.
If you're into music and theatre, the Stadsschouwburg is also in the Bondgenotenlaan area. This performing arts theatre is where you can satisfy your thirst for culture. Also, don't forget to catch a movie at the multi-screen movie theatre, Kinepolis. You can even enjoy a significant discount if you have a student card.
Budget Accommodation in Leuven – €
ibis budget Leuven Centrum – an excellent budget hotel right next to the Leuven Central Train Station.
Cube Hostel – a great hostel in Leuven at a walking distance to the main attractions in Leuven city center.
Reasonably Priced Accommodation in Leuven – €€
Theater Hotel Leuven Centrum – a reasonably priced option to stay in Leuven, at walkng distance to the main central attractions and the train station.
Hotel De Pastorij – a great 3-star hotel in the best area to stay in Leuven, close to the Grote Markt and Oude Markt.
Luxurious Hotels in Leuven – €€€
Martin's Klooster – a refined hotel to stay in Leuven, at a short walk to the Grote Markt.
Cost of Travel
Leuven is a relatively small city which means everything is accessible by foot or by bicycle. There are plenty of places where you can rent a city bike for as low as €4/hour or €20/day. Tandem and electric bicycles are also available at these stores.
There is also a public transport system – an extensive network of buses – if cycling is not your thing. You can virtually get to any spot in Leuven quite conveniently on bus. A single journey will cost you €3 with transfers included. However, it's better to get the day pass if there's a lot you want to cram in to one day. The day pass costs €6 if you buy beforehand and €8 on the bus.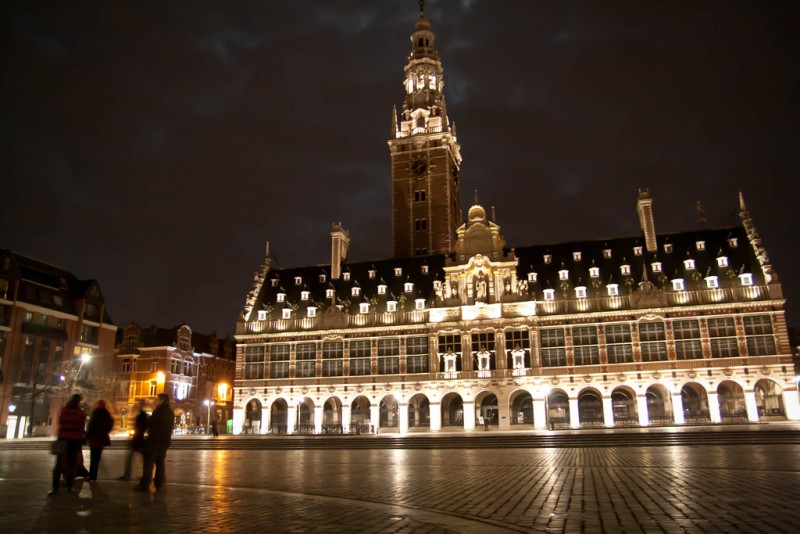 The Leuven Railway Station has an strategic location and all buses stop there. It is quite an important link in the Belgian railway network and is the fifth busiest station in the entire country. There is a train to and from Brussels every few minutes.
To get to Leuven from out of the country is extremely easy. It is just 15 minutes by train from Brussels Airport, and a train stop is right inside the airport. As this international airport is quite a central one in Europe, finding cheap flights is quite easy.
Best months to visit Leuven
The best time to visit Leuven is between March and May. This is because during these months the weather is pleasant, ranging between approximately 8 degrees Celsius to 18 degrees Celsius.
Early autumn is also a great time to experience all that the city has to offer, although it can also get rainy. However, rainy weather is pretty common all year round in Belgium and its patterns are quite unpredictable. After all, the Atlantic Ocean influences the weather in Belgium, making the country rather cool and wet.
It is worth noting that Leuven never sees extreme temperatures, unlike much of Europe. Although it does get quite cold in the winter and quite hot in the summer, there are never unbearable record-breaking temperatures.
So feel free to visit whenever you get some time, although keeping spring and autumn months in mind may help you have an even more spectacular trip. Here's a word of advice: whenever you decide to go, just keep an umbrella with you at all times!
Other Resources to Travel in Belgium
Belgium has much to offer beyond Leuven, therefore you may want to check some of our guides to this tiny European country. If you are traveling to other destinations near Leuven, you may want to check the best places to stay in Brussels and where to stay in Antwerp.