Where to stay in London? Check our guide on the best areas to stay in the capital of the United Kingdom, featuring a thorough explanation on the city's districts
The best places to stay in London. The capital city of England is also the largest city in the UK, renowned for its diversity. It has been the birthplace of many great minds throughout history, including; Charlie Chaplin, John Keats, David Bowie, and Alfred Hitchcock.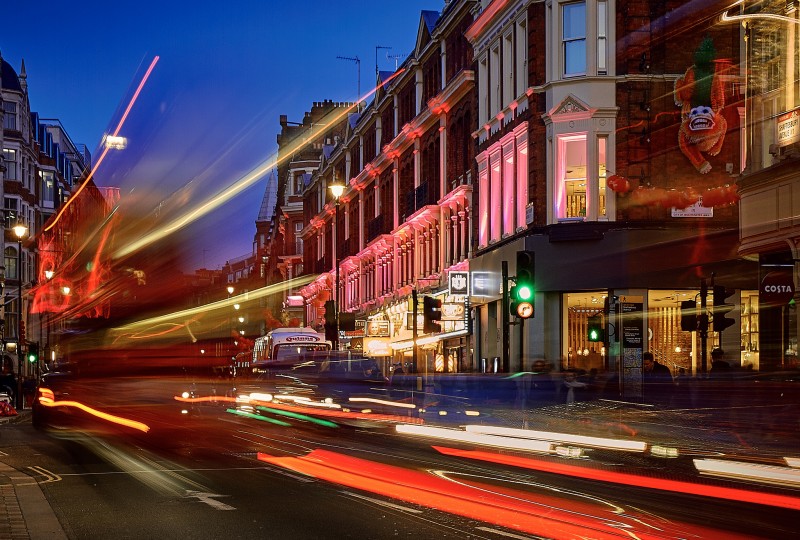 Due to it's rich history, and its current condition – a boiling pot of culture and influence – London is bubbling with character and creative influence.
Visiting London can be challenging. There is just so much to do and see that it is near impossible to do it all in one trip without exhausting yourself. In order to explore the city effectively, you need a strong home-base, somewhere in a neighbourhood that reflects your morals and values.
Luckily, London really does have somewhere for everyone. The following guide can give you an insight into where is right for you, and which parts of the city deserve your attention and curiosity.
Tourism in London: Overview
London is one of the busiest cities in the world, on average each year it attracts 19.1 million international visitors, making it one of the worlds most international cities. The streets are filled with people at all times of day and night, the markets are open everyday and ideas are exchanged constantly between tourists and Londoners alike.
The most beautiful thing about London is its diversity – each part of the city is outstandingly different to the next, it welcomes all and there is something for everyone.
Through the city you will find food, music, fashion and entertainment from all over the world, as well as groundbreaking fusions.
The best way to get around is using London's amazing public transport links – although it is best to avoid trying to get anywhere during rush hour unless you like crowds.
The internationally recognised bright red double decker buses give you a tour of the city whilst getting you from A to B. The underground train lines are slightly faster, and are excellent for people watching. You can observe the fashion of the city, and listen to the buskers and music makers who play down in the concrete tunnels all day long.
London is a magical city, it has so much to offer and is in constant evolution. From the museums and historical sites, to the underground art events, to the street food markets set up in abandoned warehouse and old carparks, London truly is one of a kind. It is stamped into the landscape of England as a forward thinking, thriving city of art, intelligence, creativity and exploration – a harmonious place where conflicting ideas come together and are reborn anew.
Where to Stay in London? Best Areas
After this brief overview regarding tourism in London we can approach each area of London individually. As one of the biggest cities in Europe, London has in fact great areas to stay in various parts of the city.
Before we get to analyze each part of London individually, here are some great accommodation options in Central London. These are ideal especially if you are in the British capital for a short visit and want to have easy access to London's most famous attractions.
Budget Accommodation in London – €
The Walrus Bar and Hostel – a great budget option to stay in London just a short walk to the iconic London Eye.
YHA London Central – an excellent hostel in the Westminster borough of London.
SoHostel – as the name says, a hostel in the Soho area of London, one of the most privileged locations in the city.
Reasonably Priced Accommodation in London – €€
The Eaton Townhouse – a great value for the money accommodation close to the Buckingham Palace and the Westminster Abbey.
Premier Inn London Waterloo – a great hotel with easy access to the tube and the London Eye.
Regency House Hotel – another excellent option, close to the famous Oxford Street.
Luxurious Hotels in London – €€€
Milestone Hotel Kensington – a great boutique hotel in Kensington and Chelsea area, one of the best places to stay in London.
The Dorchester – Dorchester Collection – one of the most traditional luxury hotels in London.
Central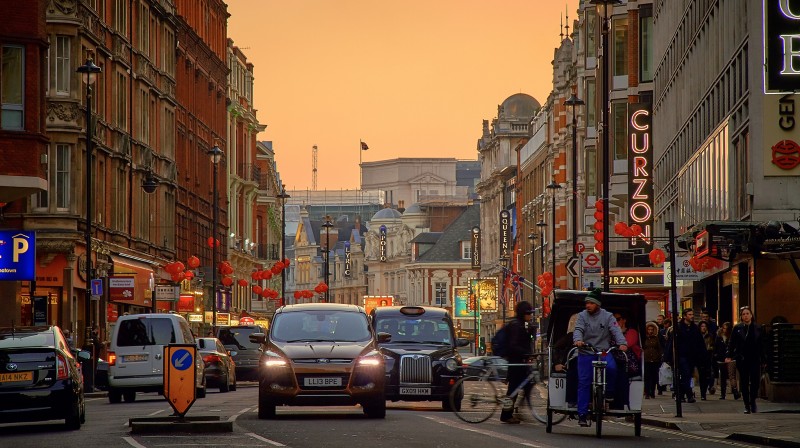 In between the independence of North, East, West and South London, lies the beast itself – Central London. Here you will find the high-street brands, huge restaurants and some of the biggest names in fashion. Central London is home to many must-see areas. Covent Garden, China Town, Leicester Square and Trafalgar Square are all within walking distance of each other yet all offer a different experience for the wandering traveler.
Oxford Street & Regents Street
For an incomparable shopping experience, head to Oxford Street and Regents Street. You will get to spend hours wandering around floors of clothes, shoes, books or wherever else your interests may lie. These streets and its surroundings are the best places to stay in London for shopping.
Leicester Square, Trafalgar Square & Soho
For world-class theatre productions head to Leicester Square and the West End. If you enjoy comedy and cabaret then check out the nearby Soho. Both these areas are filled with casinos, nightclubs and bars for the night owls among us. Art museums, historical monuments and grand fountains live in Trafalgar Square, a good place to sit and watch city life go by.
Covent Garden & China Town
Covent Garden, the birth place of the 'Punch and Judy' puppet show, has markets and charming restaurants. Go to China Town for Chinese medicine, bubble tea, and the best Dim Sum in the Western World.
London Bridge & Southbank
On the north side of London Bridge you will find Big Ben, The Houses of Parliament and the historical site of Westminster Abbey. On the South Side is the London Eye, the Aquarium and London Dungeons. During the daytime, Southbank is alive with music and art installations, with a different event on almost everyday. However, the evening is the best time to take a walk along Southbank; watch the sun setting over the River Thames and enjoy a drink looking out over the water.
West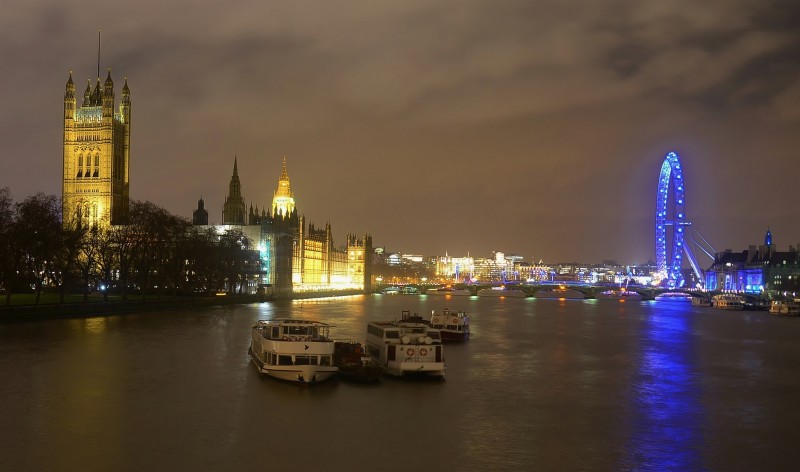 Kensington & Chelsea
Venture West for the quaint delights of Kensington and Chelsea. Famous for its high end shopping boutiques and restaurants, Kensington is also home to three of London's biggest museums; the Natural History Museum, The Science Museum and The Victoria and Albert Museum. Each one, made up of rooms upon rooms of interactive exhibitions, interesting artefacts and places to eat, can easily take an entire day to look around.
Portobello Road
West London is also home to Notting Hill and Portobello Road. Portobello Road Market is arguably one of the most famous markets in London, it has been around for almost 300 years and is now home to around 1000 traders every weekend. Best known for antiques, Portobello sells almost everything you could imagine.
Notting Hill
Notting Hill is also a popular tourist site, filled with old bookshops and cafes. However, once a year on the last weekend in August, it comes alive for the famous Notting Hill Carnival, celebrating afro-Caribbean culture. Amidst the lavish parades, the streets are filled with dancers, DJs, full of people dancing and enjoying life.
Buckingham Palace
Of course, when talking about West London, one cannot forget one of Britain's most prominent buildings – Buckingham Palace. Located the city of Westminster, nestled in-between Green Park and St James' park, the Palace stands surrounded by iconic London guards in giant fluffy hats and bold red jackets.
North
In North London the boroughs of Camden and Islington are both worth a visit. You can walk or cycle leisurely along Regents Canal, or ever take a boat to Little Venice or London Zoo. These areas are bountiful with trees, complimented by huge parks and outdoor events.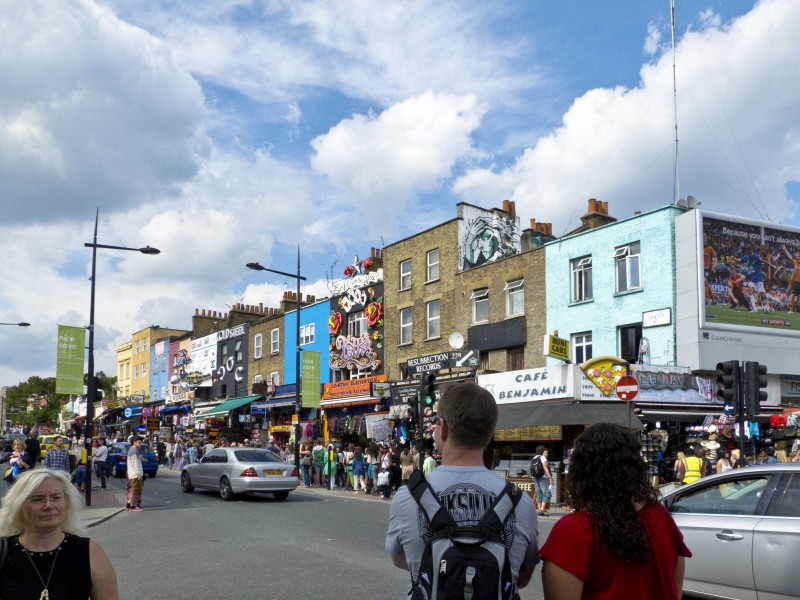 Camden Town
Camden Town is a hotspot for tourists and travellers. There are bars, restaurants and a community of creative stalls, street food traders and independent shops. The smell of burning incense and knock-off Thai street food almost defines the area.
There are three main markets to visit in Camden; Camden Lock Market, Camden Market and the Stables Market. They are all within a few minutes walk of each other and they each offer slightly different traders, but they are all as vibrant as they come, filled with art, food, music and fashion.
Angel
In Angel, Islington, you will find enough independent restaurants and cafes to feed a small country. Commuters ride their bikes through the paved streets, illuminated at sunset by the old-fashioned street lamps. At night, the streets fill with merry drinkers from the many bars and pubs in the area, while theatre goers head to one of the three world class fringe theatres, showing everything from physical theatre to spoken word.
Hampstead Heath
Also worth visiting is Hampstead Heath; a huge park, with open air theatres and lakes to swim in. Renting a bike and exploring is a must whilst visiting London, get lost amongst the trees to escape for a while from the hustle of city life.
East
East London is renowned for its artistic style. In Hackney, Dalston and Shoreditch, you will find many young creatives. Everyday there is a different event hosted by musicians and artists, celebrating culture and the free movement of ideas.
Shoreditch
Shoreditch, one of the biggest up-and-comings London has ever seen, boasts markets, bars and independent shops in a gritty, urban setting. The streets are plastered with graffiti offset by upmarket restaurants. Every rooftop, car park and warehouse in the area is turned into art installations or filled up with food trucks and vintage stalls.
The people of Shoreditch and Dalston are experimental with fashion, they seem to spend the days drinking coffee and visiting independent cinemas, and the nights dancing away in one of the underground clubs. If you're not a fan of the grit and grime, but still want authenticity, then Spitalfields is the place to be. There are markets and food, but in a fancier, cleaner environment, often alongside live music or fitness events.
South
Brixton
Crossing the river into South London is like arriving in a completely different city. Brixton and its surrounding areas has massive Caribbean influence. Elements of Rastafarianism are apparent everywhere, jerk chicken is sold on every street and often the buskers are dreadlocked men on steel drums. Here you will find markets, music and rooftop parties selling cheap drinks and promoting new DJ talent.
Richmond
Head further south and you will get to clean, elegant areas such as Putney, Barnes, Wimbledon and Richmond. The village feel is shaped by old churches, duck ponds and green commons. If you like nature and wildlife, Richmond Park should be on your checklist. At almost 2500 acres, it is complete with cafes, a golf course and free-roaming deers. It is fairly under-visited, so you can expect to find a lot less people than in Hampstead Heath or Hyde Park.
Cost of Travel
Despite its gorgeous skylines, rich history and artistic diversity, London is definitely not know for being the cheapest of cities. As previously mentioned, the best way to get around the city is by bus or train.
The city offers a great option f you plan to stay in London for more than a week and wish to avoid spending a small fortune on travel tickets. Purchasing an Oyster card is definitely something to be considering while in the city. These are purchased for £10 which goes onto the card as credit, as you travel you will need to top up your card using the machines at every train station.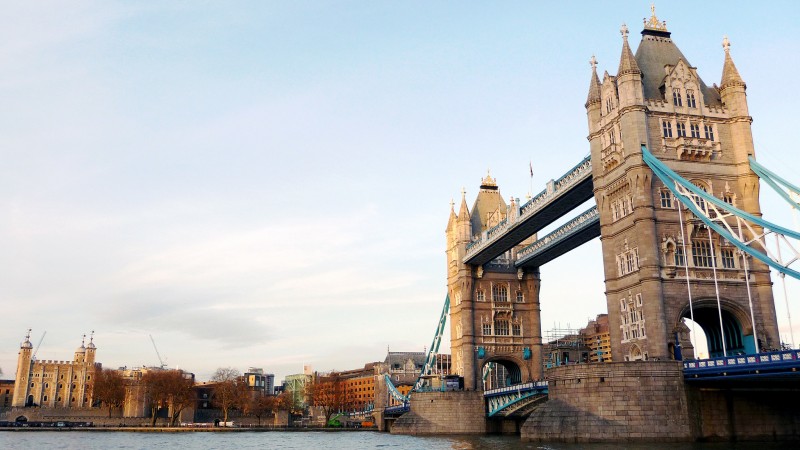 At the end of your visit you can either keep your card as memorabilia, or return it to a seller and claim back your remaining balance. You can also use the oyster card if you decide to return to London in the future.
If your destination is only one, two or three stops from where you are, don't get on the train. Save money by opting to walk instead. Its better for you and you get to experience London above ground – who knows what you might discover?
Best Months to Visit
As far as the climate in England goes, you are never guaranteed a sunny day, not even in summer. Luckily, no one visits London for the weather. The summer months are warmer and mostly pleasant in London. Temperatures can reach highs of 30 degrees if we happen to have a heat wave.
During summer there are a range of different activities that happen throughout the city. Firstly, there's Notting Hill Carnival, unmissable if you are visiting in August. Also expect to see rooftop parties and street food festivals. On sunny days the parks are filled with people, sunbathing, making music and playing games.
Winter in London
Although much colder, Winter is no less boring. Every weekend there are Christmas markets and the pubs are filled with people getting in the festive spirit. The Christmas lights in Central London are nothing short of spectacular, brightening up the extended winter nights.
Autumn and Winter are good times to visit the many museums, art galleries and shows that London has to offer. Finally, on the walk home you can purchase a hot chocolate and roasted chestnuts from the friendly street vendors.
Spring in London
If you like flowers, spring is by far the best time to visit the city. There are over eight million trees in London (one for each person who lives there), and in the spring time they all seem to be in bloom. Pink magnolias line the streets and fresh green buds open out to greet the warming weather.
London is a city that is highly visitable at any time of the year, and you can guarantee there will be something to do at any time of the day or night. The only difficult thing about the city is that there is so much to do and see. You can spend a lifetime in its streets and still not experience all of its hidden gems. Whenever you decide to visit London, you will not be disappointed at the wonders of this historical, cultural city.
If you are traveling through Great Britain, you may want to check our other UK city guides. Check where to stay in York as well as the best places to stay in Edinburgh.