Looking for the best places to stay in Manila? Check below our guide on the best areas to stay in the capital of the Philippines
If you're heading to Southeast Asia, then you certainly don't want to miss out on the Philippines. And to get access to the Philippines, the general rule is to go by way of the main point of entry, that being MNL airport in the country's capital city, Manila.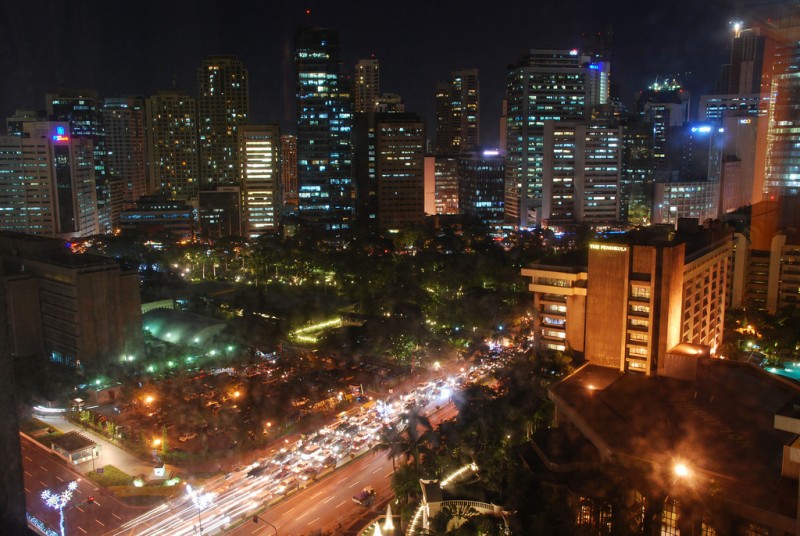 Photo by Gert MewesThe Philippines plays host to no less than 7,107 islands. Each of them is pretty diverse in comparison to the next, and all of which maintains its own natural beauty.
So, if you want beautiful white or golden sands, gorgeous day-long sunshine, and azure blue waters that are teaming with tropical fish and green turtles, not to mention whale sharks and seasonal sardine runs, then you must, simply must, come to this amazing tropical destination.
As they say here, "It's More Fun in the Philippines!"
Arriving in Manila
When you first arrive in the capital, your flight will most likely land at the main airport in Manila. The Ninoy Aquino International Airport (IATA:MNL) is the busiest in the country and named after one of the former presidents of the country.
For your information, the alternative major airport is Clark International Airport, with the main hub serving the needs of low-cost or no-frills airlines such as the AirAsia Zest group and Tiger Airways Singapore.
If you still didn't book your flight to Manila, check Jetradar to get the best fares available.
You can also book a number of activities or also get a Philippines SIM card on Klook.com
.
Best Places to Stay in Manila
As it is with regards to all major worldwide cities, where you choose to stay very much depends on what it is that you wish to do, what it is you wish to see, and, what your budget can accommodate. So, that's the downside. Nevertheless, Manila has plenty of value for the money accommodation options. As in any major Asian metropolis, it is not hard to find something that will fit your requirements.
However, The capital of the Philippines, as a huge metropolis may be not the easiest place to navigate. The best areas to stay in Manila are probably the Ermita and Malate neighborhoods. Makati, in Manila's metro area, is also a great option for its cleanness and safety.
If you will travel to Manila, renting a car may be a good idea. Compare rental car prices on RentalCars.com.
Ermita and Malate
There are a couple of alternative locales that you may consider staying in when you come to Manila: Namely Ermita, which lies to the west side of the capital, right on the coastline, and also Malate, which sits in neighborly fashion to the south and adjacent to Ermita.
Why choose Ermita or Malate? In comparison to Makati, they have that bit more character, which really would not be difficult to achieve. On top of that, you get easy access to some of the best city attractions. The Cathedral of Manila is just 1km north of Ermita. The Manila Ocean Park is itself Ermita, while the Manila Zoological and Botanical Garden is in Malate.
Additionally, Ermita and Malate are both located on the beach front, overlooking Manila Bay. You can enjoy sunset cruise, or you may be fortunate enough to watch the sunset from your hotel window. Make no mistake, sunrises and sunsets in this part of the world are as beautiful as in any part of the world.
Makati (Manila Metro Area)
Arguably, though it's not a strong argument to have to make, Makati is one of the best places to stay in Manila. It is the cleanest, and the safest part of Manila in which to stay if you are a traveler.
Makati is, in fact, one of a total of 16 cities that comprise Metro Manila. Makati is the main representative of the business and financial hub of the entire country. It is rather remarkable for its plethora of high rises and shopping malls, not to mention traffic jams.
For the first-time visitor, if you opt to accommodate yourself in the City of Makati, you get immediate access to shops, to nightlife, and to sights that are worthy of your time and effort. There's also an expansive range of options for accommodation, inclusive of anything from budget end to the high-flying luxury expected from the likes of Hilton or Hyatt.
Budget Accommodation in Manila – $
Tambayan Capsule Hostel & Bar – a classy capsule hostel in the Malate neighborhood.
Reasonably Priced Accommodation in Manila – $$
Hop Inn Hotel Ermita Manila – a great hotel in Malate, one of the best areas to stay in Manila.
Rizal Park Hotel – an excellent hotel with an amazing interior design in the Ermita neighborhood.
Luxurious Hotels in Manila – $$$
Pan Pacific Manila – an excellent hotel in the Malate neighborhood of Manila.
The Peninsula Manila – one of the most luxurious hotels in Makati, Manila.
Transport and Taxis in Manila
A word of warning if you are new to the Philippines and you do, indeed, arrive at either of the Manila airports as opposed to Mactan International Airport in Cebu: Don't be tempted into falling for the sweet talk of the salespersons when you enter into the arrivals area. The reason being, regardless of your destination within the City, they will quote you a horrendously high price in order for you to utilize the services of a taxi.
That said, my advice would be to grab yourself a SIM card on your arrival. Philippines network SIMs, such as for Smart or Globe, are available in the airport arrivals area. Pop that inside your cell phone, download the Grab Hire app, and you can book a Grab Hire car instead.
When you use this app, you can expect to have a driver arrive to meet you outside arrivals within a matter of two to three minutes.
If this sounds like a bit too much commotion you can also negotiate a ride in the arrivals area. But, be prepared to haggle their price "way" down. Fact is, taxis in the Philippines in general are extremely affordable, and Manila is no different.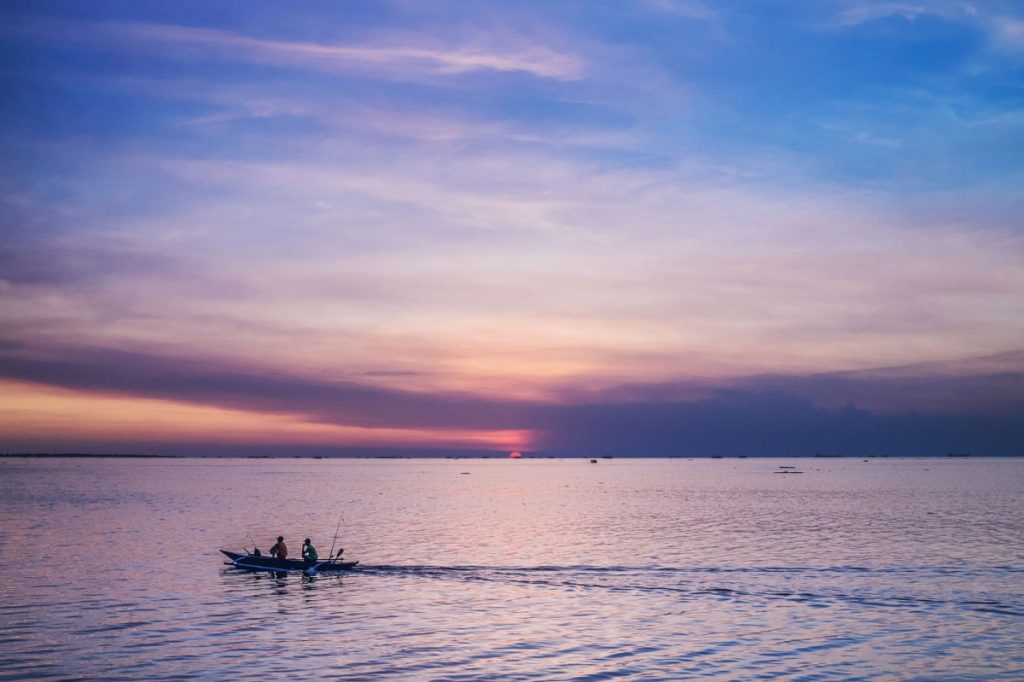 Otherwise, to get around the capital, again, I would suggest you utilize the Grab Hire app to book a car. Your price is quoted to you prior to making the booking, so you don't have to take the risk of a dishonest, thoroughly unprincipled taxi driver.
Having said that, since Mr. Duterte came to assume presidential power in late June of 2016, the taxi industry has been under very close scrutiny. Therefore, these days, outlandish quotes from taxi drivers are not nearly as commonplace as they were not long ago.
When to Visit Manila and the Philippines
While there are seasons in the Philippines, to my mind, they are not nearly as noticeable as in someplace like the US, the UK or Australia.
It tends to rain quite a bit more in the Philippines, in general, during June through October, while September and October see a rise in frequency of typhoons. Typhoons rarely are a troublesome phenomenon in Manila, however. Nevertheless, you can expect an increase in the amount of rainfall, and perhaps some gusty winds which are strong enough to blow your umbrella inside out and back again.
April and May are the hottest months in the Philippines. Temperatures tend to rise up in Manila to 30 degrees centigrade (85F) and well beyond. Often, it can prove to be stiflingly hot and humid in Manila due to the air pollution. You can expect temperatures to rise to as high as 38 centigrade (just over 100F) or even higher on occasion. Make sure you pack with light clothes like tops, sandals and something to protect your head, use sunscreen often.
Most tourists have a preference for January and February in terms of when to visit the Philippines. Those months are the coolest of the entire year and the humidity levels drop to somewhat more palatable levels.
Other Resources for Traveling in the Philippines
Traveling to other parts of the Philippines after Manila? Check our guide on where to stay in Cebu, and how to get from Cebu to Dumaguete.