Where to stay in Minneapolis? Learn more about the best places to stay in Minneapolis, the capital of the state known as the land of ten-thousand lakes
Located in the US Midwest, Minneapolis is half of the Twin Cities that sit along the Mississippi River in Minnesota. With a growing population, a strong private sector and good infrastructure, the city has expanded to a great stop for travelers. Read on to see our top suggestions on the best areas to stay in Minneapolis.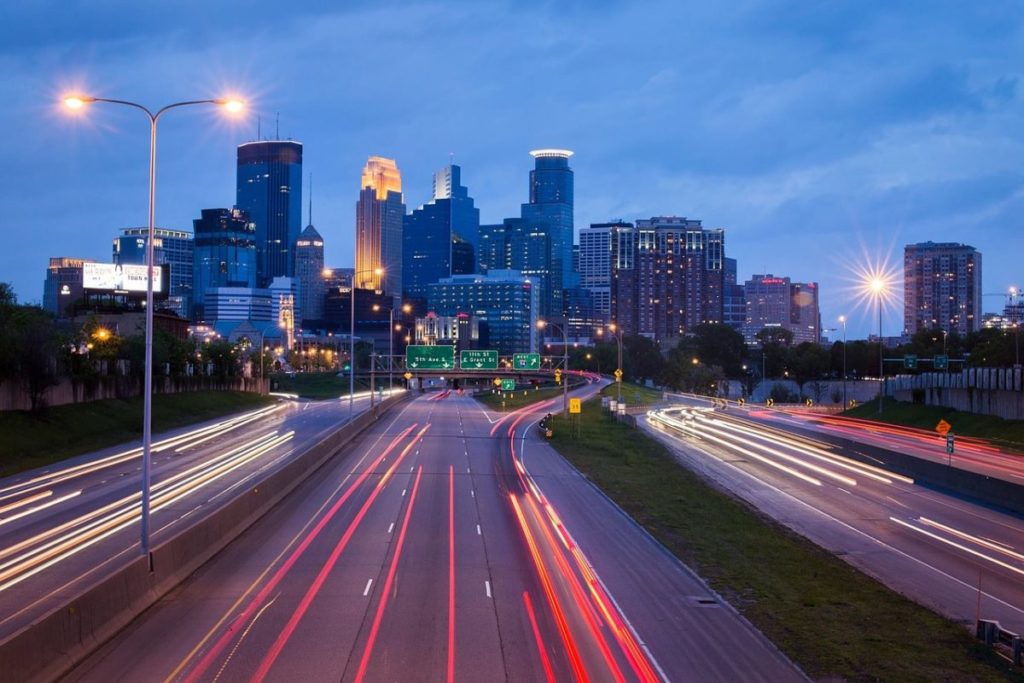 Getting to Minneapolis
The easiest way to get to Minneapolis from most major cities in North America is by air. The Minneapolis-Saint Paul International Airport sits just South of the two metro areas (Minneapolis and Saint Paul). Located in the heart of North America and a hub for Delta airlines, it's a well-organized airport.
Due to its location in the center of the US, it doesn't have the traffic of coastal cities. However, it still maintains a great quality and level of service equal to many major airports. The Minnesota Saint Paul Airport offers direct flights to most major cities in the US, as well as some destinations in Europe, Asia and the Caribbean.
If you are flying to Minneapolis, compare and book flights on Jetradar.
Best Places to Stay in Minneapolis
Drawing a population from the expanses of the Midwest, Minneapolis has a wide range of places to see and things to do. Whether you're looking for good food, art, nightlife, shows, or something outdoors, there's plenty of options. Here are our top choices to stay in Minneapolis.
Downtown Minneapolis
With a large amount of private businesses operating in the Minneapolis metro area, the city caters to all. For those looking for great food, many unique restaurants sit on street level. Cafés and live entertainment bars also dot the city to sustain a thriving arts scene.
The famous First Avenue, which catered to artists such as Prince, is housed here, and the modern Guthrie Theater sits overlooking the Mississippi with world class theater performances. With a huge selection of stages and arenas, one can always find a great live show in the city.
Finally on the West side, the Walker Art Center sits with public art displays always worth experiencing. With exhibits both indoors and out, this art locale always has something to offer, rain or shine.
Uptown
Located just South of the downtown area is home to the "Uptown" neighborhood of Minneapolis. Home to many of the active professionals who work downtown, the area caters to all. With unique restaurants, bars, cafes, and shopping, there is plenty to enjoy day and night. If you would prefer something outdoors, the nearby Bde Maka Ska Lake is perfect for walks.
East / West University Banks
On the Northeast side of downtown sits the large campus of the University of Minnesota. Home to thousands of students each year, business and entertainment soon popped up to cater to the students. During the daytime one can find a wide selection of cafes and restaurants to enjoy. During the night you can explore the nightlife of Dinkytown or see a live show.
Mall of America
While a little distance away from downtown Minneapolis, this attraction deserves special mention. The Mall of America, located just a short distance away from MSP Airport, is currently the largest mall in the world in area. The Mall of America is exactly in Bloomington, 10 miles south of Downtown Minneapolis.
Home to an indoor amusement park, an attached hotel, and a huge selection of shops and foods, it has something for everyone. With theaters, shopping, and live events, there's something for the whole family here.
Reasonably Priced Accommodation in Minnesota, MN – $$
Best Western Plus The Normandy Inn & Suites – a great option offering an excellent value for the money in Downtown Minneapolis.
Renaissance Minneapolis Hotel, The Depot – another excellent hotel in one of the best areas to stay in Minneapolis.
Luxurious Hotels in Minnesota, MN – $$$
W Minneapolis – The Foshay – a superior class hotel in Downtown Minneapolis.
Le Meridien Chambers – a great luxurious option in Downtown Minneapolis.
Seasonal Trails
If you visit Minnesota during the Summer or Fall months, make sure to enjoy the high quality nature trails. Even all around the metro area, Minneapolis is home to these beautiful paths. Along the riverside, around lakes, or just through quiet neighborhoods, these trails can demonstrate the gorgeous flora of the Midwest during the warm months.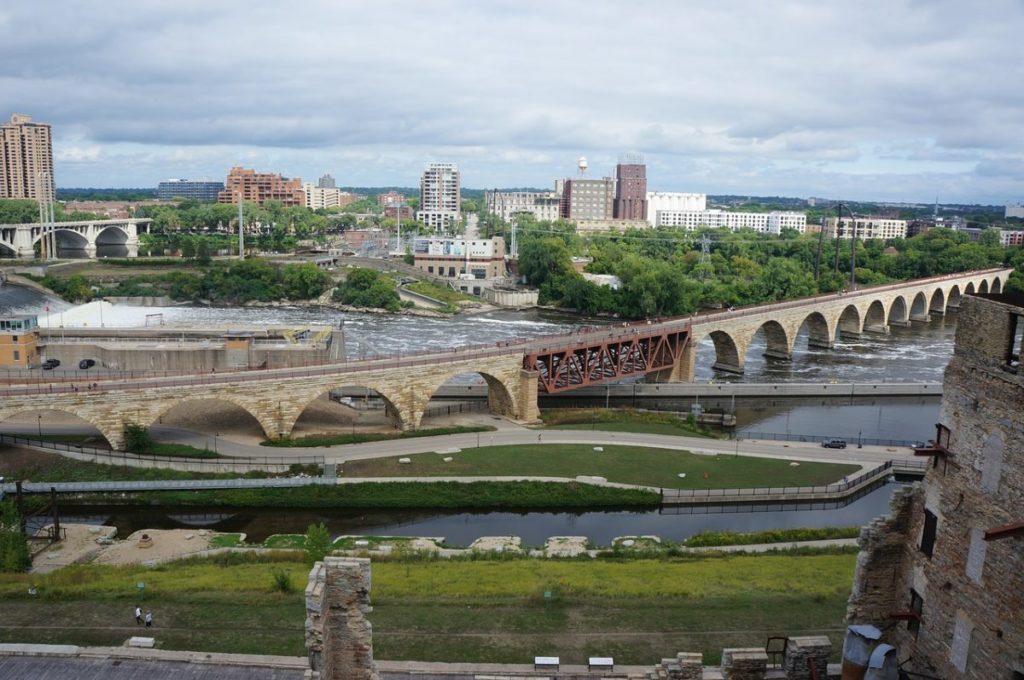 Bike rentals are plentiful, too. Public bike rental stations dot the trails, as well as specialized shops. The 'Green Line' which runs along Minneapolis is a particular local favorite for business and pleasure. If you're looking for a low-cost outdoor activity, consider the bike trails.
Best Time to Visit Minneapolis
Minnesota sits in the North of the Continental US, meaning that it has well defined seasons. While there isn't necessarily a bad time of year, the "best" time ultimately depends on what you want out of your travel experience. Summers in Minnesota are best to enjoy the parks, rivers, and lakes, as they are temperate and mostly sunny.
However, Fall is a great time to see the changing colors, and Winter brings skiing, ice fishing, and skating. No matter what time you visit Minnesota, there's always something to do, but decide on if the temperature and weather matters to you.
Cost of Travel in Minneapolis
Minneapolis sits in the middle range of the country in terms of cost. While not the most prominent city in the United States, it is still home to a successful and growing population. Depending on your budget, you can find very affordable options in lodging, food, and transportation.
If you can afford more luxury, however, the options exist as well. High class restaurants and nationally-ranking sports stadiums can be found all over the city for those looking for a fancier night out. Regardless of your budget while you stay in Minneapolis, there are plenty of options to enjoy.
Other Resources for Travelling in the United States
If you are traveling to other cities beyond Minnesota you will probably want to check some of our other guides to the United States. Check the best places to stay in Chicago and where to stay in Denver.
Are you already in Minnesota or visiting it soon? Leave your thoughts and questions in the comment box below.