The best places to stay in Monaco are explained in this article, which also features cost of travel and the best months to visit.
Monaco is by far one of those different cities different from everything you have ever seen.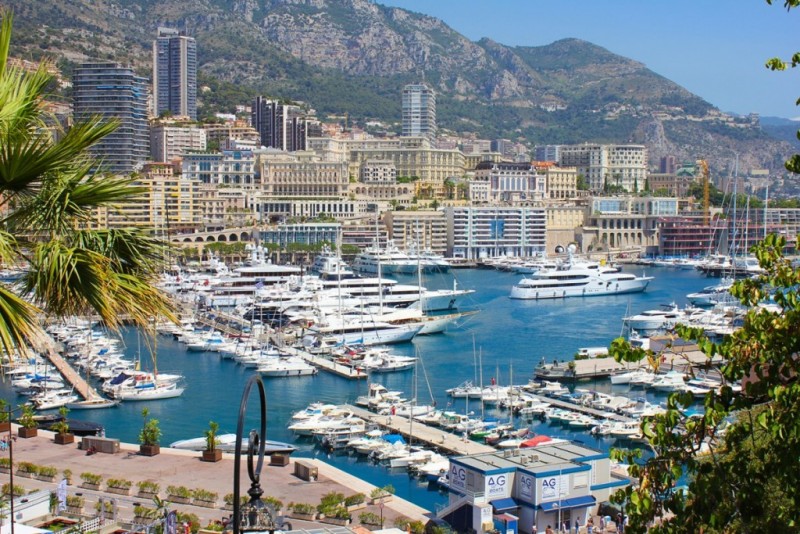 The principality of Monaco , known for its famous Formula 1 route and the Monte Carlo Casino, is a popular destination for great businessmen and celebrities.
Tourism in Monaco: Overview
The best way to reach the principality is through the Nice Airport. It is around 31km away from Monaco city centre. From the airport you can either rent a car, take the train on Nice Train Station or go by taxi. However, if you are thinking about get a taxi, keep in mind that this can cost sometimes more than rent a car. Usually the taxi driver charge between €100 – €200 for this journey from Nice to the principality.
As soon as you get there, you can clearly see that the luxury is everywhere. Lamborghinis, Rolls Royces, Ferraris and others very expensive cars can be seen frequently on Monaco Streets.Even if you are not planning bet your money at the famous Monte Carlo Casino, it worth to visit the place. There are a lot of rules about visit inside the casino. However, just the outside already worth it. The casino building is beautiful and the view is amazing.
Now, for those who wants to enjoy the sun there is a very good and different place to explore in Monaco.
If you are flying to Nice, compare and book tickets on Jetradar. If you are traveling by train, you can buy tickets on the Trainline.
Best Places to Stay in Monaco
As you can presume, a hotel in Monaco can be quite expensive. If you desire to enjoy the glamour of a stay in Monaco there a lot of options available. Either Monte Carlo and Monaco Ville are good areas to stay.
However, if you want to visit the Principality, but you budget is reduced, you don't need to stay in Monaco. A good option is to go to Monaco for a day trip, during your stay in Nice.
Right behind the Prince's Palace of Monaco, there is a street towards the Oceanographic Museum of Monaco. After reach the front of the Museum, with a beautiful view of Monaco's Port, you can follow the signs to the Fort Antoine. Behind the fort, there is an artificial beach, called summer open-air theatre. Is a local place, to enjoy a summer day. You can also swim in the cold water of the Mediterranean sea.
Reasonably Prices Accommodation in Monaco
Hôtel de France – one of the best value for the money options to stay in the principality.
Port Palace – a high quality option to stay in Monte Carlo.
Luxurious Hotels in Monaco
Hôtel Hermitage Monte-Carlo – a superior class hotel with a magnificent interior design.
Hôtel de Paris Monte-Carlo – one of the most iconic hotels in the country, next to the famous Casino de Monaco.
Cost of Travel in Monaco
As the principality is known for its glamour and celebrities, the cost of travel is quite high. There is a good amount of luxurious restaurants, cafés and hotels in the micro-state, for extremely exigent visitors. On the other hand, there are some quite affordable restaurants in this small country, and finding a meal under 20 € is not uncommon.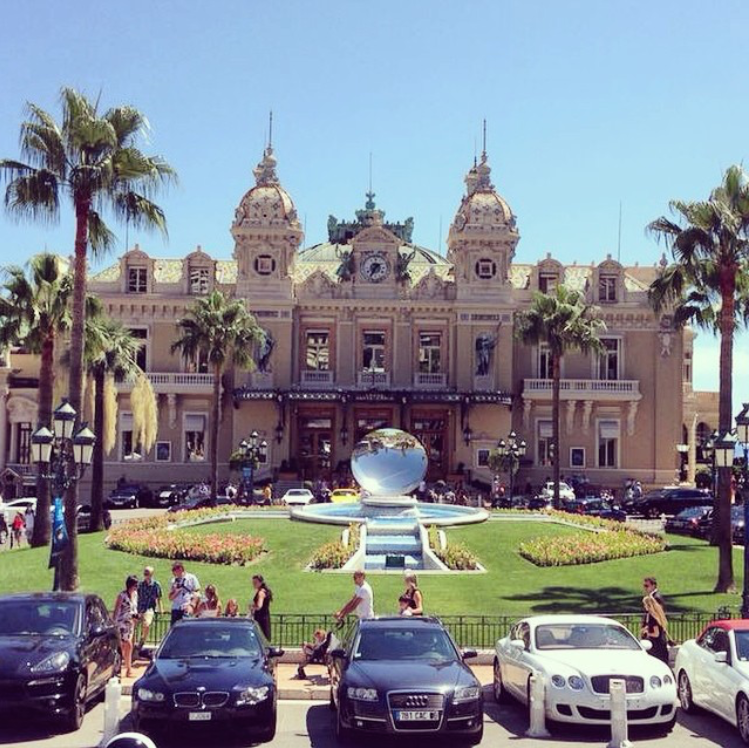 The country is quite small, therefore you can easily get around walking. If you are coming from Nice, the regional train is quite inexpensive and runs frequently.
Best Months to Visit
The Principality of Monaco is on the famous French Côte d'Azur. So if you are planning to visit the principality and also enjoy the beautiful French Riviera, the best months to visit the country are between June to September, when it is summer in Europe.
During this time of the year the city is busy. There are a lot of Yachts on the port, tourists walking around and many activities going on. If you want to avoid the heavy crowds, you may want to skip July and August.
If you are not planning to swim and sunbath, the principality can also be an option in winter. The region has a pretty pleasant temperature, often ideal for sightseeing. It can be specially pleasant if you are coming from Northern Europe or snow covered places in North America.
Other Resources to Visit France and Italy
If you are visiting this tiny European nation you probably will want to check some of our other guides to the region. Check our guide on where to stay in Nice, and the best places to stay in Lyon. You may also want to visit our guide to Turin and Milan.