Where to stay in Montenegro? This post will guide you through the best places to stay in Montenegro, a small beautiful country in Southern Europe
This where to stay in Montenegro guide is essential for anyone visiting one of the youngest countries of Europe. Despite its compact size, Montenegro has an unique natural beauty and quite charming towns for all styles of travelers.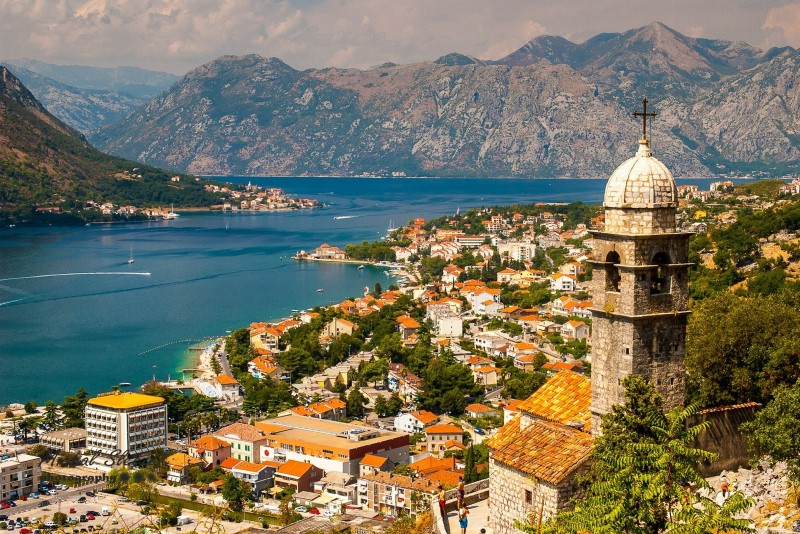 Tourism in Montenegro: Overview
Montenegro is certainly one of the most beautiful countries in the world when it comes to natural beauty. It has also a privileged location in Southern Europe and a rich history. However, the country does not receive a very high influx of tourists like its northern neighbor Croatia.
The country has a turbulent recent past, as it is was once part of the now dissolved Yugoslavia. After the dissolution of Yugoslavia, the country continued as part of a union of Serbia and Montenegro. Finally in 2006, it got independent.
In the past few years Montenegro has improved its reputations, and tourists are rediscovering the beauties of this small region. Some of the most interesting attractions in the country are the Bay of Kotor, Sveti Stefan, Budva, and the Black Lake in the Durmitor.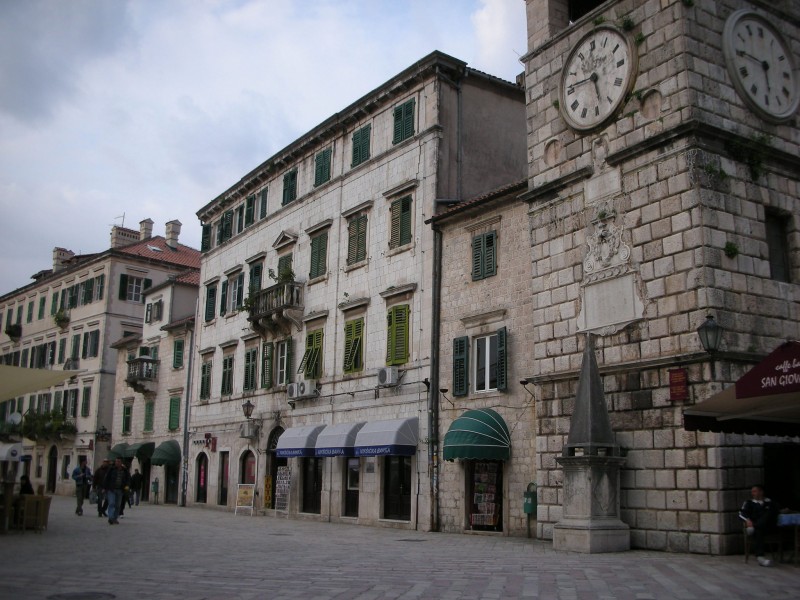 Best Places to Stay in Montenegro
Despite its compact size, Montenegro has a lot to offer. However, most people visit the country for its beautiful coast on the Adriatic sea. If you want to know where to stay in Montenegro you should consider this list of cities and towns below.

Budva
Budva is one of the most well known cities as one of the best places to stay in Montenegro. It has a good infrastructure for tourism, with many hotels, restaurants and attractions.
It has a beautiful old town and amazing views to the Adriatic. Don't forget to the check the small islet of Sveti Stefan, right next to Budva and one of the most famous postcards of the Adriatic Sea.
Hotels in Budva
Hotel Adria – one of the best accommodation options in Budva.
Hotel Astoria – an excellent hotel in the old town of Budva.
Tivat
Tivat is one of the best places to stay in Montenegro and also one of the easiest ones to reach. Its airport has a number of flights, mostly seasonal, making of it the gateway to the Montenegrin coast.
Kotor
Kotor is one of the most historic cities in Montenegro, with a charming old town. The Bay of Kotor is simply stunning and you will be amazed to discover the beauties surrounding it.
Hotels in Kotor
Hotel Vardar – a great hotel in the old town of Kotor.
Hotel Monte Cristo – another excellent hotel with a beautiful interior in Kotor.
Herceg Novi
Herceg Novi is the first town in Montenegro for those traveling from Croatia. It can be a great option if you are staying in Croatia and have just one day to visit Montenegro.
If you are coming to Croatia you may want to check our post on the best places to stay in Dubrovnik.
Podgorica
Podgorica is the capital of Montenegro, but it is far less touristy than its coastal towns. The advantage of Podgorica is its transport connections, with direct flights to many European countries. You may as well start your trip in Podgorica and travel around to discover the beauties of Montenegro.
Cost of Travel in Montenegro
Despite being not part of the European Union, Montenegro uses the Euro single currency. Since the country is quite small, it was probably a good idea to adopt the Euro since its independence from Serbia. However, this represents higher prices in the country than in some of its neighbors, like Albania, Serbia, or Bosnia.
Overall, Montenegro is pretty affordable. Due to its highly seasonal tourism, prices change a lot depending on the time of your visit. That is especially true when it comes to accommodations. In cities like Kotor and Budva, accommodation prices are much higher during summer than in the rest of the year.
Food and Transport in Montenegro
Food is great in Montenegro and reasonably priced. However, depending on where you are staying, there are not much restaurant options (especially in some smaller beach towns). Prices are definitely lower than in Western Europe, but the closer to the sea the location is, the higher the prices are.
Transport in Montenegro is relatively problematic. Prices are not that much a problem here, but it is more a matter of availability. The country is extremely mountainous and has a low population density. This combinations results in not many train, buses or flight connections. This has been changing, as low cost airlines are increasing its frequencies to the country.
Especially when it comes to air connections, the country is improving consistently in the past years. Low air companies like Ryanair and Wizz Air are connecting Podgorica Airport to many European destinations. The Tivat Airport is also one of the busiest in the country, handling mostly seasonal flights.
You can check our articles on trains to Montenegro, if you are planning to visit the country via railways.
Best Months to Visit Montenegro
Montenegro is certainly more well known as a summer destination, but the country offers great attractions year round. As it offers mountains, sea and beautiful lakes, its a matter of personal choice when to enjoy the region.
Winter in Montenegro can be extremely enjoyable in two scenarios. If you want to ski, it has some of the cheapest ski resorts in Europe, like the Kolasin 1450 resort are available. On the coast, the temperatures are quite mild and very inviting for peaceful vacations.
Spring and Autumn are some of the best months to visit the country. The temperatures are very pleasant and often ideal for swimming and enjoying the beach. In months like May and September, the beaches are less crowded and prices are pretty reasonable.
If you like partying and meeting people, then Summer is definitely for you. Montenegro is becoming more and more popular as an European summer resort and Budva night clubs are always pretty crowded. Other than that, its the best time of the year for enjoying the sun and aquatic sports.
If you are interested in traveling to the Balkans you might want to consider our other articles about this region. Check the average and minimum salary in Montenegro and how to buy real estate in Montenegro. You may also want to see where to stay in Dubrovnik.