Where to Stay in Nagoya? Check our guide to the best places to stay in Nagoya, one of the biggest cities in Japan
If you want to explore one of the most interesting cities in Central Japan, you should definitely come for a stay in Nagoya. Known as the country's third largest metropolitan city, Nagoya has been the home base to some of the world's top industrial and tech manufacturers, including the Japanese car company Toyota.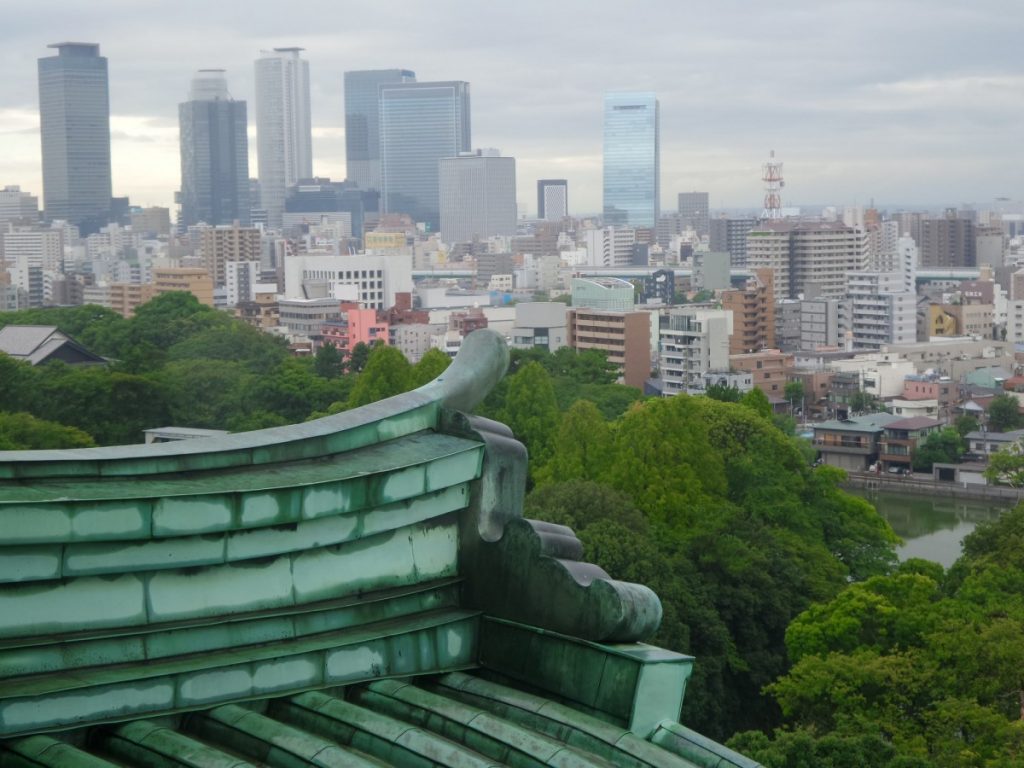 Tourism in Nagoya: Overview
While Tokyo gets all the buzz and the majority of international visitors to Japan, Nagoya is another option for those willing to experience a more untouched side of the Japanese culture. As mentioned above, Nagoya is one of the biggest cities in Japan, and the largest in the Chubu region.
Nagoya is also far cheaper than Tokyo or Osaka, especially when it comes to accommodation prices. It can be a great option if you want to spend some weeks in Japan without spending too much.
Chubu Centrair International Airport in the artificial island of Tokoname connects Nagoya to the world. Many domestic flights are available in Chubu, allowig tourists to make swift connections if they are travelling across the country. Low cost airlines also offer both international and domestic flights in Chubu, such as Jetstar Japan.
If you are flying to Nagoya you can find the cheapest flights on Jetradar.
Nagoya does have a second airport and it is Nagoya Airfield. However, this airfield is only used for domestic flights under Fuji Dream Airlines.
Nagoya is often considered a great hub for visitors who wish to see areas like the Kiso Valley, Takayama, Ise Bay and Kyoto. Trips to these popular destinations would only take an hour's trip thanks to the efficient train network in the city and its surrounding areas. If you wish to stay around the city, Nagoya hosts many festivals and events throughout the year which would catch the imagination of all those who visit its domain.
Where to Stay in Nagoya?
Like Tokyo and other Japanese cities, Nagoya is divided into different wards. Nagoya has 16 of them, easily accessible through its extensive train and road network. Trains in Nagoya are handled by different companies such as Meitetsu, Kintetsu, Nagoya Subway and JR Central. Both Meitetsu and Kintetsu lines and JR Central offer connections to regional areas close to Nagoya, while Nagoya Subway gives tourists a chance to visit the rest of the city.
Here are the four major neighborhoods in Nagoya you can consider when picking your accommodations for your Nagoya stay:
Naka Ward
Naka Ward or Naka-ku can be considered as the city's center and was one of the four original wards of the city. As the city center, you would be able to see both traditional sites and modern buildings within the area. For those who wish to learn more about the city's history, Naka-ku is where you can find the iconic Nagoya Castle and the shrines such as Osu Kannon and the Bansho-ji.
For museum lovers, the area is the home of the Nagoya City Art Museum. Shoppers can also enjoy great discounts and bargains in areas like Osu Kannon's Shopping District.
Sakae Town
Sakae is technically a part of Naka-ku, but it was originally separated from the main city center and returned again after the war. Shoppers would definitely want to stay around the area as it gathers three of the largest department stores in the city. They are Matsuzakaya, Mitsukoshi and Maruei Sakae.
For those looking for luxury brands, Yaba-cho Parco, Lachic and Nadya Park are the places to go. Art lovers would also enjoy checking out the Aichi Arts Center and the International Design Centre Nagoya.
Nishi Ward
This area in Nagoya is located on the northwestern portion of the city and can be noted as one of the city's historical districts. The Sc, originally used by Edo merchants for trade, is located in this area. Museums run by ceramic maker Noritake and car company Toyota are also located here. Visitors can also check out one of the tallest buildings in Japan, the Nagoya Lucent Tower.
Kanayama
The area surrounding Kanayama Station is also a good place to look for accommodations. This area is known as the home to the Nagoya/Boston Museum of Fine Arts, showcasing some of the best Impressionist and Japanese art works each year. Kanayama station is also an important rail hub in the city. From here you can easily travel to the airport and reach other sites like Toyohashi, Inuyama and Gifu.
Budget Accommodation in Nagoya
Cafe & Guest House Nagonoya – a great budget accommodation in Nagoya, with easy access to the metro (Kokusai Center Station).
Reasonably Priced Accommodation in Nagoya
Nishitetsu Inn Nagoya Nishiki – an excellent value for the money option in the Naka Ward.
Hotel Vista Nagoya Nishiki – another great hotel to stay in one of the best areas of Nagoya.
Luxurious Hotels in Nagoya
Nagoya Kanko Hotel – a luxurious hotel located in the Naka Ward, one of the best places to stay in Nagoya.
Hotel Nagoya Castle – a sumptuous hotel, located in one of the most prestigious areas of Nagoya.
Cost of Travel in Nagoya
Like visiting other Japanese cities, the cost of travel in Nagoya can be expensive. However, when compared to cities like Tokyo or Osaka, it can be rather affordable. On average, a traveler would spend roughly ¥10,000 per day while in Nagoya. Discount tickets are also available when travelling around the city and some tickets may even offer discounted entrance fees to the city's tourist attractions.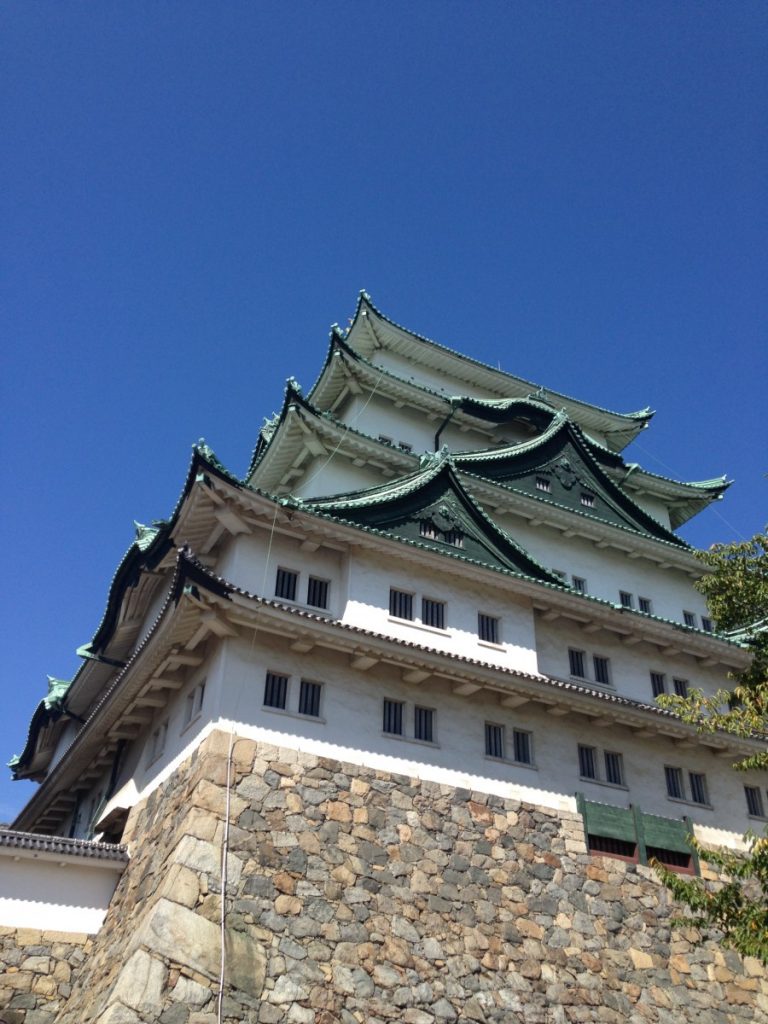 If you want to book attractions and tours in Nagoya, as well as the Japan Rail Pass, you can do it on Klook.com
. If you want to rent a car in Nagoya, you can compare prices on RentalCars.com.
When to Visit Nagoya
Nagoya has a rather varied climate, which can be tricky if you are planning to visit the city in certain months. If you visit in the summer seasons, some days may be too hot. In winter, it may get pretty cold with eventual snowfall.
The best time of the year to visit Nagoya is during the Spring and Autumn. The weather is perfect to walk around the city during these seasons and ideal for outdoor activities. During spring, tourists flock to Japan for the cherry blossoms, pushing prices up for traveling in general. If you do not wish to brave the crowds, you can visit Nagoya during the summer season from June to August, or during Winter from December to February.
Resources
If you are traveling in Japan and East Asia, you might want to check some of our guides. Check the best places to stay in Tokyo, as well as where to stay in Beijing. You may also want to check our Taipei guide, which was once ruled by Japan.