Where to stay in Rome? Check our guide featuring the best places to stay in Rome, one of the most romantic cities in the world
Are you traveling to Rome? Learn more about where to stay in Rome, including a cost of travel analysis of the Italian capital and the best months to visit this city full of history and enchantment.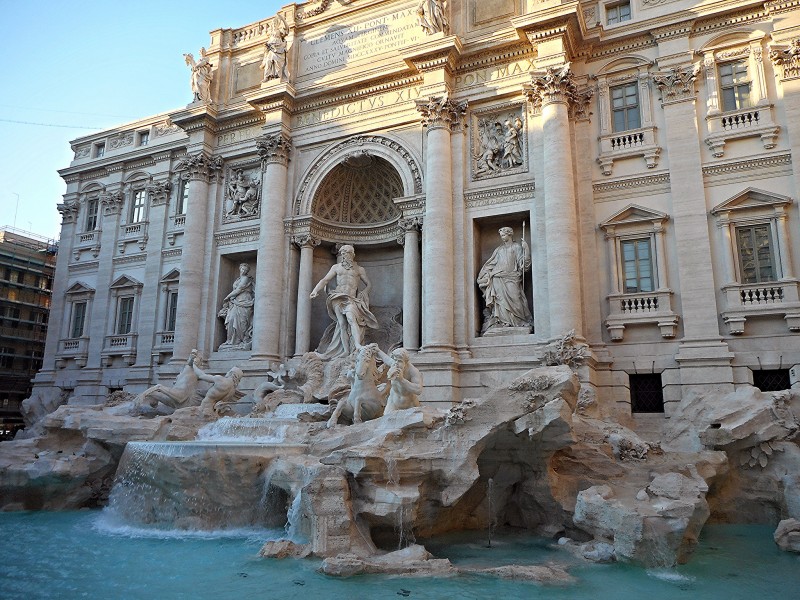 Rome is chock-full of colorful and appealing neighborhoods. As a city which has reinvented itself many times since its founding in the 6th century BC, there is a wealth of culture and fascination you will discover here. As the old saying goes, when you're in Rome, do as the Romans do; stay in their neighborhoods.
Overview
The eternal city of Rome promises endless possibilities. Whether you are a first time traveler, or a seasoned fan, there is always a new treasure to uncover here.
Rich in its cultural and historical past, Rome's sights and structures inflame any imagination. On that note, knowing where to stay in Rome is critical if you want to fully enjoy your trip there. Below we have indispensable advice with everything you need to know about staying in Rome.
If you are travelling by bus in Europe, book your tickets using Flixbus and GoEuro
. If you are flying, compare and book tickets using Jetradar. For those using the train, buy train tickets on Trainline.
Tourism in Rome
The capital of Italy, Rome, has breathtaking monuments and bustling cobblestone streets. As one of Europe's most walkable cities, going on foot is a cheap, easy way to see all that the city has to offer. If walking isn't your style, the 24 hour public transport system is also a great way to go.
The world-famous city center promises scrumptious trattorias and cafés around every corner. It is difficult to find a disappointing meal in Rome, provided you weigh your options first.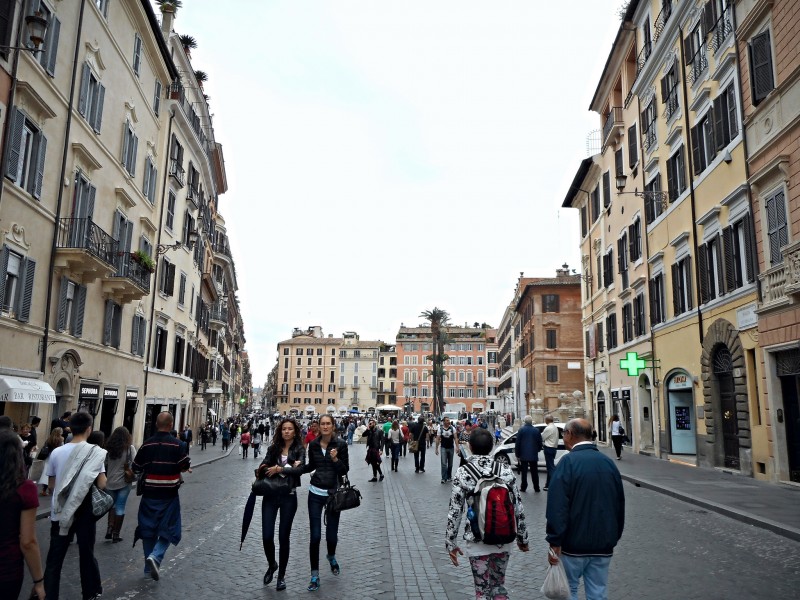 The city center provides endless sources of entertainment and intrigue. In fact, many of the most significant art works in Rome do not have any admission fee. For instance, three of famous Baroque painter Caravaggio's greatest works in The Contarelli Chapel, are free to the general public.
As long as you keep an eye on your pockets and purses, Rome is a pretty laid-back, safe city. Housing the Vatican within the city center, this marvel of Renaissance architecture is a must-see for anyone, regardless of religion.
Best Places to stay in Rome
There are many wonderfully unique areas to stay in Rome's city center. As a rule of thumb, keep in mind that the closer you are to the center of Rome, the more touristy the area is.
Trastevere
Located south of Rome's city center, across the river Tiber, Trastevere is the true "local" area of the city. In this charming neighborhood, you will discover antiquated apartments and tiny cobblestone streets.
The crowded, poppy-hued buildings, draped in verdantly green vines evoke a warm, slow pace of life. You can really take your time enjoying the elusive Roman life. As the sun sets, however, you will see that Trastevere's thriving nightlife and scrumptious restaurants emerge.
On this side of the Tiber, you can discover everything from Julius Caesar's summer home (which is now a hospital) to some of the oldest churches in Rome.
While you are in Trastevere, Villa Farnesina is a must-see. With frescoes by world-famous Renaissance artist Raphael, this villa has many stories to tell.
For some of the best gelato in Rome, stop by the Bar San Calisto to seek respite from the often muggy Italian weather.
Via del Corso
Via del Corso is a long street, cutting through the center of Rome. On this lively road, you will discover high end shopping, souvenirs, museums, palaces, and everything in-between. Centrally located, it is about an eight minute walk to both The Trevi Fountain and The Pantheon from here.
Via del Corso sits between two piazzas: Piazza Venezia and Piazza del Popolo. On the southern end of Via del Corso, Piazza Venezia holds Trajan's forum and the Capitoline cordonata, designed by the Renaissance master Michelangelo. For an awe-inspiring Egyptian obelisk, crafted during the time of Ramesses the Great, Piazza del Popolo is your next stop.
If you are a first-time visitor to Rome who wants easy access to the most significant monuments, this is a perfect base of operations for you.
Budget Accommodation in Rome – €
New Generation Hostel Santa Maria Maggiore – a great hostel conveniently located close to the Basilica of Santa Maria Maggiore.
Hotel Marcantonio – an affordable hotel close to the Rome Termini Station.
Reasonably Priced Accommodation in Rome – €€
Hotel Fontanella Borghese – a reasonably priced hotel close to the Via del Corso and the Pantheon, in a great area for shopping.
Casa Mia In Trastevere – an excellent choice in Travestere, one of the best places to stay in Rome.
Luxurious Hotels in Rome – €€€
Palazzo Montemartini – a luxurious option if you traveling by train to Rome, next to the Rome Termini Station.
Hassler Roma – a refined hotel with a beautiful interior design, close to the Spanish Steps and the Via Condotti.
Cost of Travel in Rome
Making your way across Rome is an easy and inexpensive convenience. The city has a brilliant system of interchangeable bus and subway tickets, eliminating a stressful scramble for the right one. At 1.5 Euros for a single 100 minute ride, the price point is hard to beat. You can easily spend less than 40 Euros a day on transport, meals, admission costs, and the occasional souvenir during your time in the eternal city.
Getting to and from the airport provides you with several options. The easiest and most expensive option is to hire a taxi. With a lack of luggage fuss, it does come at a price: 50 Euros for a one-way trip.
Rome's train station, Termini Station, is very close to the city center and offers inexpensive rates to travel elsewhere. If you choose to travel via Express train to the airport, the cost setback is minimal. At 14 Euros per person, one way, this price point is very wallet friendly.
About a half an hour outside the city center, Rome's international airport, Fiumicino, has flight options to anywhere in Europe. With close proximity, low flight prices are very common.
Best Months to Visit Rome
Being located along the Mediterranean, Rome can be a hot, humid place. In summer, this can be problematic as the stunning sun can be unbearable at times. This in addition to the jam-packed streets can make touring the city strenuous.
Furthermore, spring is the most delightful time to spend in the city. As flowers begin to bloom and the temperature gently warms during April and May, a pleasant stay is a guarantee.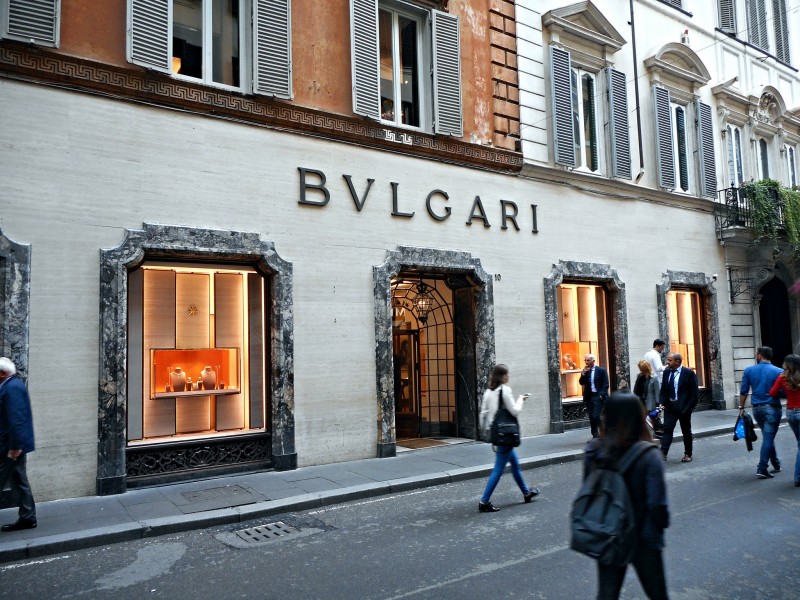 As the weather cools in autumn, however, airline ticket prices drop due to the off season. Additionally, so do the hotel prices. Because of this, autumn is a good season for you to get an edge up on other travelers by visiting the city.
Throughout the year, there are constant museum exhibitions and concerts for you to enjoy. Particularly, Christmas is a time when the city truly shines. With twinkle lights decorating the streets and chestnuts for sale along them, it is a picturesque place to visit during the holidays.
Other Resources for Traveling in Italy
If you are traveling in Italy beyond the capital, you might want to check some of our guides to the city. Check our guides on where to stay in Venice, the best places to stay in Milan, and our guide to Bologna.