Where to Stay in Salerno? This post guides you through the best places to stay in Salerno, one of most beautiful cities in Southern Italy
A new place means new adventures. Find out in this article where to stay in Salerno. Discover the beauty of the Gulf of Salerno and enjoy it as a stop while traveling on the Amalfi Coast.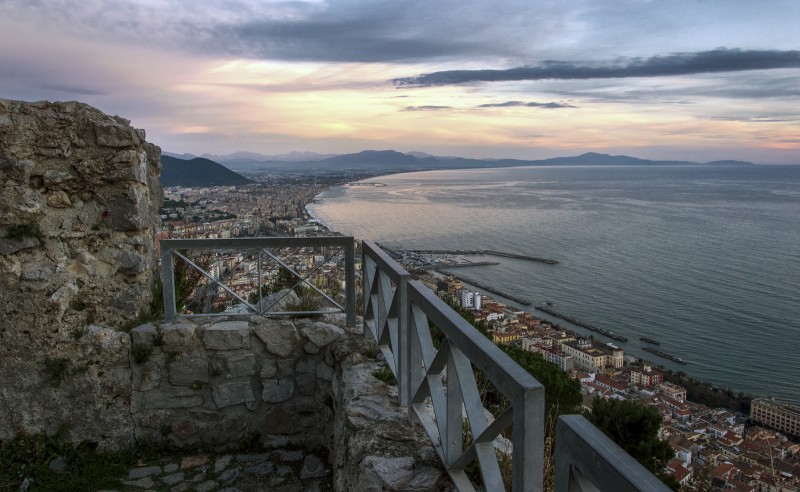 Salerno is an Italian city located on the south coast of the country. It is relatively near to Rome (about 3 hours by the fastest train) and very near to the city of Naples (Napoli – about one hour). Salerno is a great city to spend your summer vacations.
Delicious pizzas, beautiful beaches, ice cream, night clubs, retail: Salerno has it all. If you're looking for a relaxing vacation, then this is the perfect destination. Plus, the Italians from Salerno have a reputation for being nice and joyful people.
If you are travelling by bus in Europe, book your tickets using Flixbus and GoEuro
. If you are flying, compare and book tickets using Jetradar. For those using the train, buy train tickets on Trainline.
Tourism in Salerno: Overview
Salerno is a city located in the Gulf of Salerno, on the Tyrrhenian Sea. It is, as most Italian cities, a very old one. So it combines the ancient architecture with modern amenities. Of course, its main attraction for locals and tourists: the sea.
There's a long street in Salerno, parallel to the sea, named Corso Vittorio Emanuele, where you can take a nice walk, go shopping, eat great pizza, and get a gelato, while enjoying the weather and the view. Local people often spend their afternoons in here, so you will get a very real Italian experience.
If you're looking for the historic side of Salerno, then you will find different interesting sites such as San Matteo Cathedral, Medieval Castle of Arechi, lots of beautiful churches (San Giorgio, SS. Crocifisso, San Benedetto, to name a few), museums and galleries, the Verdi Municipal Theater, among other attractions.
Best Places to Stay in Salerno
Salerno is a great place to combine different activities. Staying at the right place will guarantee you to enjoy all of them. Tourists often choose areas near to the beach and there's a reason for it: they are gorgeous. Also, since there's a very good transportation system, you can stay a bit farther from the historical sites, but still be able to easily visit them.
Via Roma
Via Roma is a very long street located near to the sea. In here you will find hotels with great view, while enjoying amazing gastronomy. The restaurants in here are usually delicious and you also have bars and ice cream shops available.
It is near to the Salerno Cathedral, Crocifisso Church, Museum Diocesano of Salerno, Palazzo di Citta di Salerno, and other attractions. Via Roma is a very develop area and you have all the amenities you will need for your vacations.
Lungomare Trieste
Lungomare Trieste is a parallel street to Via Roma. It is also very large and there are lots of amenities in it. This is a fancier area, since it is closer to the sea. So, staying in Lungomare Trieste means traveling with a higher budget.
In Lungomare Trieste most hotels and apartments enjoy an ocean view. This is one of the most attractive things of staying in this street. Plus, it is at a walking distance from the beach. Also, the food in here is really good. In summer, you'll enjoy from fish dishes (definitely try pasta con vongole) and pizzas are excellent all year long.
Reasonably Priced Accommodation in Salerno – €€
Tuttoincentro – a great affordable place to stay in Salerno, close to the Train Station.
B&B Dei Mercanti – a great bed and breakfast in Salerno, with most of the city attractions at a walking distance.
Conte di Morelia – a cozy reasonably priced accommodation option to stay in the city.
Cost of Travel in Salerno
Traveling to Salerno might not be as expensive as traveling to any other capital city in Europe. However, if you decide to stay near the sea, then you might spend a bit more than usual. Still, it is a relatively affordable vacation. Daily, you can spend around $150, but it can be even less.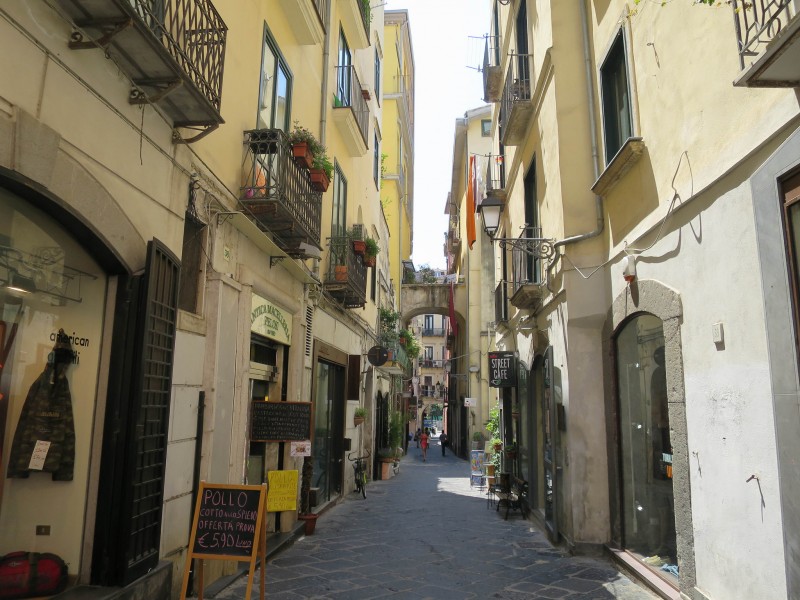 In most cases, a stay in Salerno will have its biggest costs related to accommodation rather than any other activity. The food is not too expensive, but it also depends on what you decide to eat. If you're looking for a fancy restaurant, then you can spend about $30-$40, if you eat a pizza or fast food, you a lot less, about $10-$15. Breakfast can be a lot cheaper, a slice of pizza can cost around $2-$3 and a panino about $5.
Transportation is cheap inside the city, with single rides ticket prices similar to those of any Italian mid-sized city. However, if you want to go to the beach every day, then you have to other expenses, but these tend to be not to stingy as in some Amalfi Coast towns like Positano.
Best Months to Visit Southern Italy
As a coast city, is best to visit Salerno in summer, especially if you're looking forward to spend your vacations in the beach. Going in winter might be a bit boring since there's not much to do when it's cold. So, it's best to avoid those.
Spring is interesting because it's a very green city, so it looks beautiful. However, the best months to go to Salerno are June, July, and August. September is already uninviting to enjoy the beach, so you should go, tops, in mid-August.
Other Resources to Travel in Italy
If you are traveling in Italy you might want to check some of our other guides to the country. Check where to stay in Milan and the best places to stay in Venice.