Where to stay in Sao Paulo? Check below our guide to the best areas to stay in South America's largest and wealthiest metropolis
If you are planning a visit to São Paulo, this post is certainly for you. Let's explore the best areas to stay in Sao Paulo, bringing also a cost of travel analysis to the biggest city in Brazil.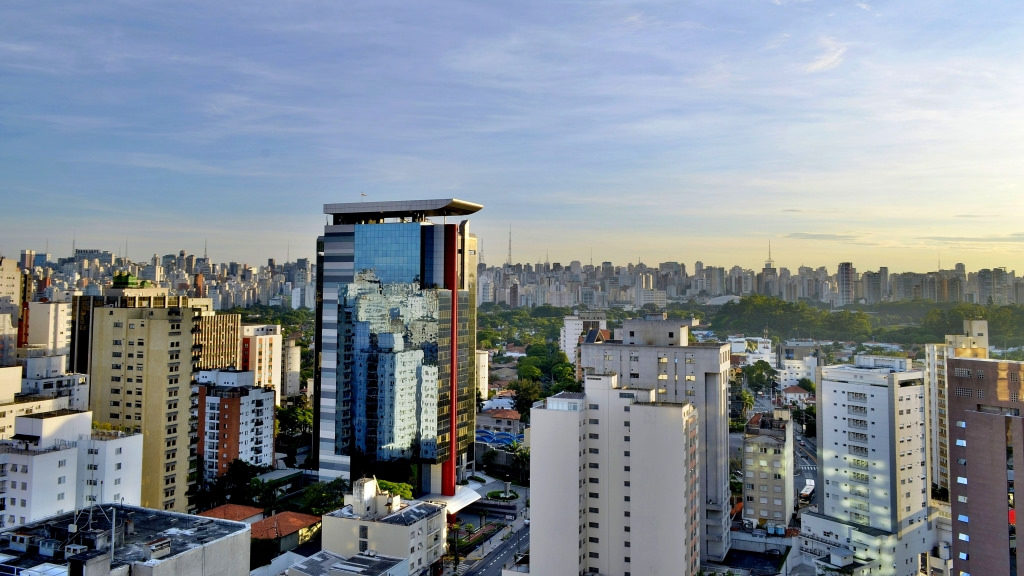 Tourism in Sao Paulo: Overview
Sao Paulo is a city of superlatives. Its metro area is among one of the biggest in the world, and the city is a melting pot of diversity shaped by centuries of immigration to one of the most prosperous cities in the Southern Hemisphere. The Brazilian city is also a financial hub and headquarters for a number of important multinationals in the country.
Apart from being a great place for business, Sao Paulo is also one of the best city in the Americas for entertainment. In Sao Paulo you will find a constant supply of theatre plays, music concerts, stand up bars and all sorts of night time entertainment. The city is also renowned for its restaurants, and has some of the best eateries in all of South America.
Getting to Sao Paulo is also considerably easier than getting to any other city in South America. The city is served by three airports, with two of them being international transport hubs. The biggest airport serving Sao Paulo is the Guarulhos International Airport. Sao Paulo also one of the largest bus terminals in the world, serving many cities in Brazil and neighboring countries.
If you are flying to Sao Paulo get the best prices comparing and booking flights on Jetradar.
Where to Stay in Sao Paulo? Best Areas
Considering Sao Paulo size it is quite important to stay in a convenient area. The central area of Sao Paulo is very dynamic, and it gathers great entertainment options and restaurants.
Some of the best areas to stay in Sao Paulo are the Avenida Paulista, the most iconic street in Sao Paulo and its vicinity. The Jardins area in general is a good option for both accommodation and activities. Finally, Vila Madalena can also be a good alternative, especially if you want to experience Sao Paulo's nightlife.
Avenida Paulista and Jardins
The Avenida Paulista is Brazil's most iconic avenue and the financial center at the very heart of Sao Paulo. Here you will find the iconic Sao Paulo Museum of Art (MASP) and excellent transport connections. The area is also pretty safe and you can find a good range of activities in a short distance from the Avenida Paulista, all across the Jardins area.
Oscar Freire Street
The Oscar Freire Street not only has a very central location in Sao Paulo, but it also one of the best areas when it comes to bar and restaurants. It is also in the Jardins area, and it is rather close to the Avenida Paulista. This street is also know for its luxury brand stores, and has some of the most expensive square meters in Brazil.
It is a pretty good place if you want to hang out in posh spots with the Brazilian wealthy elite. It is also a bustling area with various entertainment options.
Vila Madalena
Vila Madalena is also one of the best areas that you should consider to stay in Sao Paulo. This area is a residential neighborhood, but it also known for its exciting nightlife and culture scene. It is connected to other areas of the city via de Vila Madalena Metro Station, and it is just a few stations to the Avenida Paulista.
Budget Accommodation in Sao Paulo – $
Jardins Village Hostel – a great hostel to stay in the city center.
Pousada e Hostel São Paulo Comfort – another excellent affordable option in one of the best areas to stay in Sao Paulo.
Reasonably Priced Accommodation in Sao Paulo – $$
ibis Sao Paulo Paulista – a great value for the money hotel in the Avenida Paulista.
Matiz Manhattan– an excellent option with great transport links in the city center, close to the Avenida Paulista.
Luxurious Hotels in Sao Paulo
Hotel Unique – one of the most iconic hotels in the Jardins, one of the best areas to stay in Sao Paulo.
Tivoli Mofarrej São Paulo – a luxurious hotel, just a short walk to the Avenida Paulista.
Cost of Travel in Sao Paulo
Sao Paulo is one of the most expensive cities in South America, but it has a low to moderate cost of living when compared to big cities in the US or Western Europe.
The Brazilian megalopolis is one of the best places in the world to enjoy eating out. You can find virtually all kinds of eateries in the city, from cheap street food to extremely luxurious restaurants. A budget for eating out reasonably in Sao Paulo per person and per stay starts from as low as 15 USD to as high as a couple hundred. Some of the most famous restaurants in the city are Fasano and A Figueira Rubayiat.
Accommodation is widely available, and the prices will depend a lot on the location. The closer you get to the center, consequently the more expensive your accommodation will be. However, as Sao Paulo is pretty diverse and even its center is rather spread out, you will be able to find accommodations to all budgets in most central areas of the city.
Transportation in the city is affordable, and the city has the best transport infrastructure in Brazil. It counts with a metro and urban train network, as well as many buses. Traffic jam in Sao Paulo is intense, and ideally you should stay close to the metro. Apps like Uber and Cabify are extremely popular and very affordable.
Best Time to Visit Sao Paulo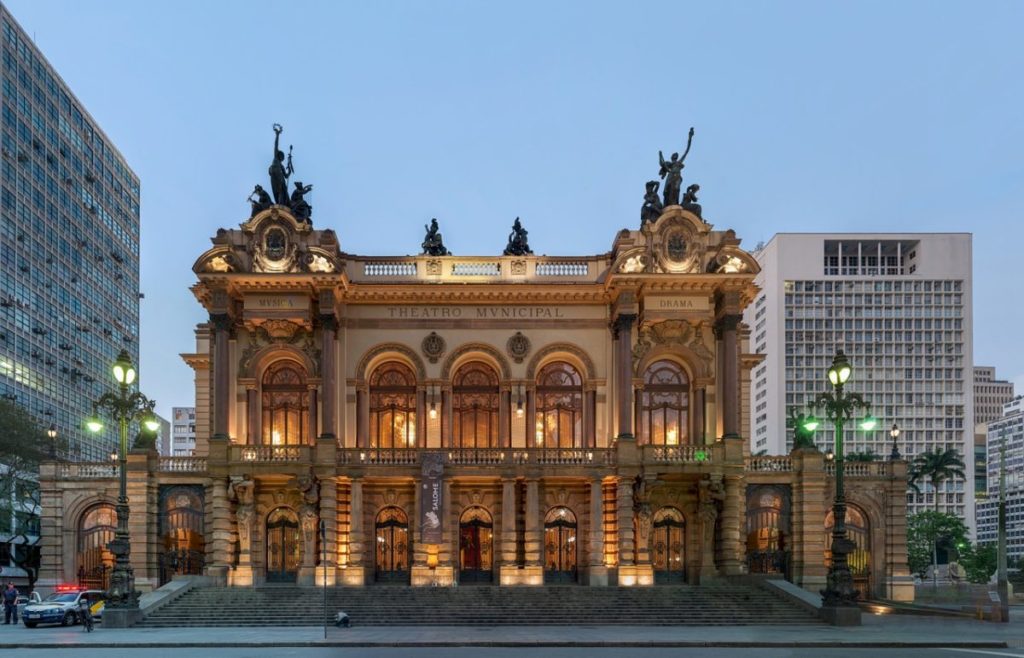 Sao Paulo has a pretty pleasant weather year round, and there are two important factors behind it. The first is the city's altitude at 760 meters high, which helps the city to have a cooler temperature than other city's in the region at sea level. The Tropic of Capricorn passes through Sao Paulo, and its moderate latitude also helps Sao Paulo to have a pleasant climate.
Ideally, visiting the city from March through November should allow you to enjoy a great weather for outdoor activities. The winter in itself is not harsh, and temperatures seldom go below 10 C (50 F). The months of July and August are ideal to enjoy a média or café com leite (coffee with milk) in one of the many city's cafes.
Summer in the city (December, January and February) can have some weeks of extreme heat. This season is also known for heavy rainfalls, which usually happen in the end of the day and often result in chaotic traffic jams in the city.
Other Resources for Traveling in South America
If you are traveling to South America you may probably want to check some of our other guides to the region. Check the cost of living in Sao Paulo as well as the average and minimum salary in Sao Paulo. You can also read more about the best places to stay in Montevideo and where to stay in Buenos Aires.
Are you visiting or already in the city? Leave your thoughts and questions in the comment box below.