Where to stay in Seattle, Washington? Check this guide full of tips on the biggest city of the Evergreen state
Are you considering to visit the Evergreen state? Check the best areas to stay in Seattle, in this guide featuring a cost of travel analysis to this US destination.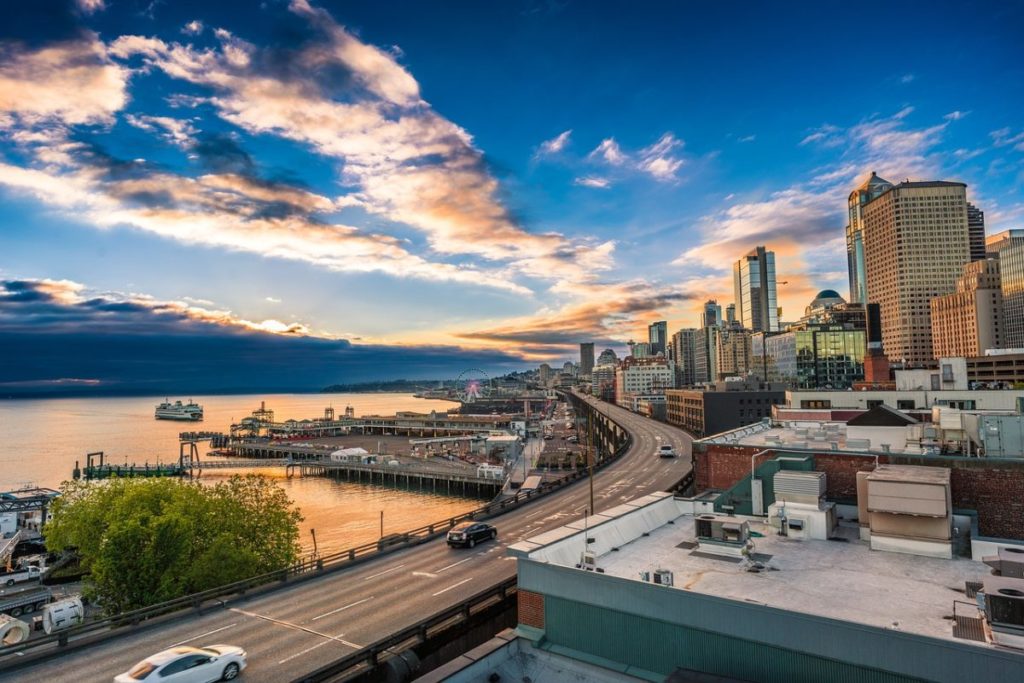 Tourism in Seattle: Overview
The city of Seattle is a perfect spot for any would-be traveler. Sitting on the edge of the Puget Sound, the metro area is a perfect blend of modern civilization and the beauty of the wilderness. Seattle is now currently the fastest growing city in the US, promoting tons of amazing things to see and do.
Due to the growth, the city has an influx of artists, businesses, and academics that makes this city on the seaside a melting pot of all things exciting and cultural.
Read on for our most noteworthy attractions and experiences.
The Airport
Situated on the West Coast of the United States, Seattle-Tacoma International Airport is a giant hub of travel. You'll find it extremely well organized and easy to navigate. During peak travel times, however, foot traffic can be extreme. Plan for extra time to get through if you are going during a popular time frame.
If you are flying to Seattle, compare and book flights using Jetradar.
Best Places to Stay in Seattle
This amazing city has a little bit of everything to offer. Downtown Seattle is home to many different attractions and delicious restaurants. The surrounding area has some of the most gorgeous natural sights to see in the US. Additionally, a blossoming arts community fills the metro area with plenty of entertainment.
Here's our best suggestions when you stay in Seattle:
Queen Anne
On the north side of downtown Seattle sits Lake Union, the body of water which connects Lake Washington to the Sound. To the West of Lake Union sits Queen Anne, a historic neighbor overlooking the lake.
It is here you can find many beautiful homes, parks, and little cafes. If you're looking to sightseeing, the iconic Space Needle sits in Lower Queen Anne.
Capitol Hill
Located on the opposite side of Lake Union from Queen Anne to the East sits Capitol Hill. A younger neighborhood, it has seen great growth recently for an incoming crowd of young professionals.
Sandwiched between downtown Seattle and Bellevue, it acts as a home for those who work and live at an exciting pace. It is here you can find many great bars, restaurants and late-night cafes that support this population.
Downtown Seattle
Finally at the heart of the metro is the downtown area of Seattle. Home to the famous Pike Place Fish Market, it is here you can see a city that evolved from a port to a major metropolitan area. Exploring the streets, one can see fantastical skyscrapers and modern art that fills the city. Stopping by Amazon's Biodome or the Seattle Art Museum are always great choices, rain or shine.
Additionally, you can find some of the best seafood in the country in the downtown area. Depending on the time of year, you can find freshly caught salmon or shellfish. Be sure to look along the waterfronts for the many famous seafood stops!
Lake Union
It wouldn't be right to talk about Seattle without mentioning the waterfronts that surround it. Lake Union sits in between all of the previous areas we have mentioned. It acts not as a barrier for the people of Seattle, but a mode of transportation, entertainment, and culture. Spend time around the lake on the many walking paths or parks.
Or you can get even closer and spend time on the lake itself! Choose from many different tour boats, or, if you're feeling adventurous, rent a kayak of your own to paddle! On a beautiful day, you can see Lake Union filled with sailboats and water enthusiasts.
Budget Accommodation in Seattle – $
Green Tortoise Hostel Seattle – a quality budget option to stay close to the Seattle Art Museum.
Roy Street Commons – an affordable option to stay in the city, in the Capitol Hill.
Reasonably Priced Accommodation in Seattle – $$
Best Western Plus Pioneer Square Hotel – an excellent hotel with easy access to the Waterfront.
The Mediterranean Inn – a great option in Queen Anne, one of the best places to stay in Seattle.
Luxurious Hotels in Seattle – $$$
Four Seasons Hotel Seattle – one of the most luxurious hotels in a prime location in the city.
Fairmont Olympic Hotel – an excellent luxurious hotel in downtown Seattle.
Trails, Trails, Trails
Being in the Evergreen State, Seattle enjoys a selection of top-notch nature trails. Whether walking or biking, plenty of paths exist all around the metro area for your enjoyment. Depending on your love of the outdoors, you can spend a few hours to all day. Bike rental shops are plentiful, with many affordable options for hourly or full-day rentals.
If you're looking for a little more outdoor adventure, consider looking into some of the nearby opportunities for hiking or rock climbing. Even for beginners, there are many businesses that offer outings with trained professionals and guides.
Cost of Travel in Seattle
Because of the rapid demand in popularity of Seattle, both for business and pleasure, the cost is also pretty high. With businesses like Amazon, Microsoft, Google, Nintendo, and many more the city caters to a wealthy population. You may find that hotels, restaurants, and bars tend to be more expensive than a national average.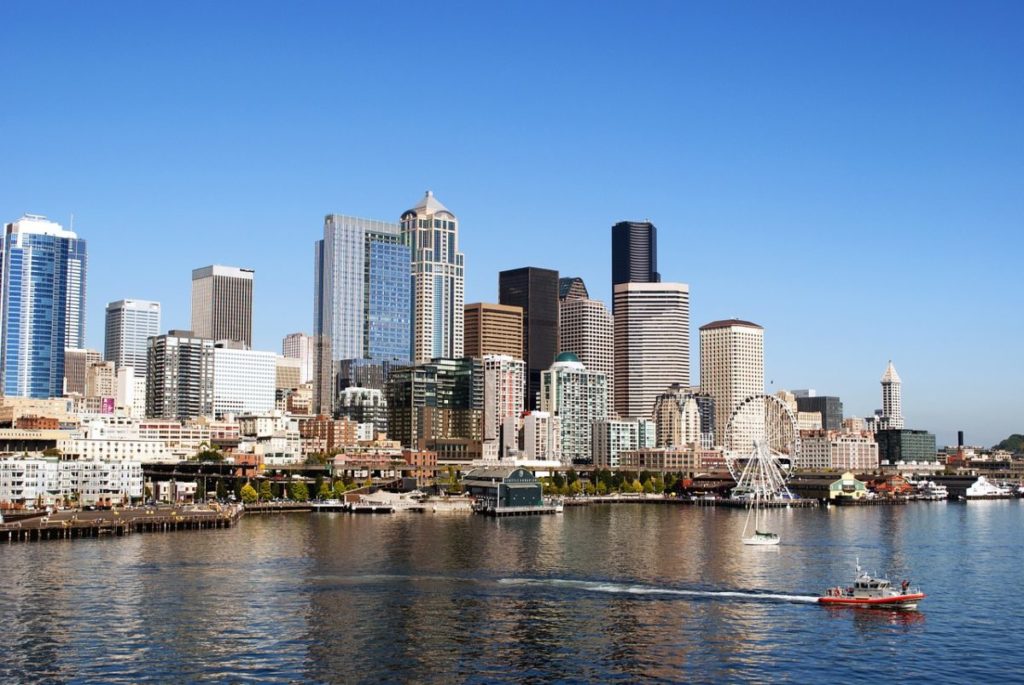 Don't get discouraged, though! The city is home to great transportation systems and some of the best parks and trails, which are free of course. Even if you're on a budget, there's always something to do in or around the city.
Best time to Stay in Seattle
Seattle has a reputation for being gray and rainy, but it actually keeps 'Evergreen' because of its weather systems. While the winters might be chilly and wet, the summers are a warm and sunny perfection! Visiting during the summer months, one can experience the best time to be in Seattle, whether it be inside or outdoors.
Other Resources for Travelling in the US
If you are traveling to other parts of the US, you might want to check some of our other guides to the region. Check out where to stay in Minnesota and the best places to stay in Denver. Check also our guide on how to open a bank account in the US as a non resident.
Are you in the US or have you already visited it? Leave your thoughts in the comment box below.