Where to Stay in Seville, Spain? Check below the best areas to stay in Seville, the capital of Andalusia and one of the most interesting cities in Spain
If you are traveling to the South of Spain you should definitely check Seville. In this post we will analyze the best areas to stay in Seville, an exciting city full of cultural sights and a great nightlife.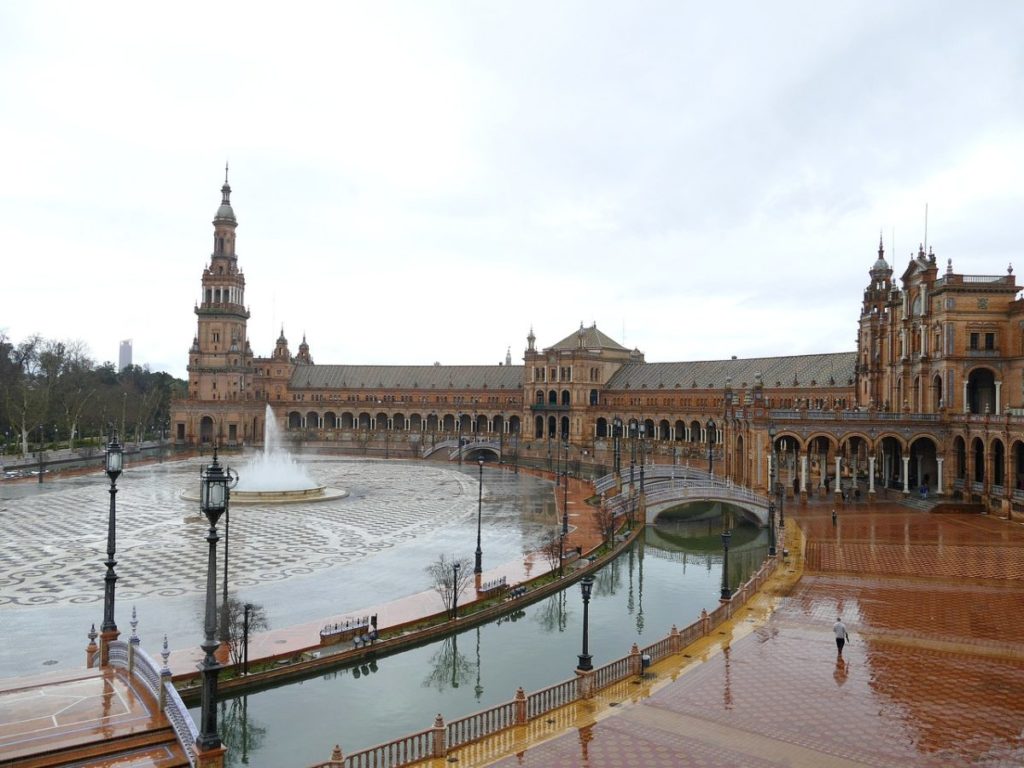 Tourism in Seville: Overview
Seville,  or Sevilla in Spanish,  is the capital and the largest city of the Spanish autonomous community of Andalusia. The city is also the fourth largest in Spain in terms of population, and offers great activities for its visitors.
If you want to enjoy cultural sights in Spain, Seville, together with Granada, are some of the best places to visit. The city of Seville is famous for its constructions from different periods and styles, including the Cathedral of Seville, La Giralda, and many others. In Seville is possible to find Gothic and Moorish constructions in unique blends to delight architecture enthusiasts.
Getting to Sevilla is also quite simple. If you are already in Spain, it is easy to get to Seville by train, getting to cities like Madrid or Malaga is just a few hours. To buy train tickets in Spain check Trainline.
If you are flying to the city, the Seville Airport is pretty busy, with direct routes to significant number of European cities. Most flights operating to the airport are from low cost carriers like Wizzair and Vueling
.
Best Places to Stay in Seville
The choice of the best place to stay in Seville will depend on your budget. While the old town, especially the Santa Cruz area is the best area to stay in the city, you may want to opt for something farther away.
The advantage is that as long as you are near a metro station, you will have easy access to most of the cities attractions, including the Cathedral and the Royal Alcazar of Seville.
We have elected Santa Cruz and La Alameda as some of the best areas to stay in Seville. But, there are also other areas beyond these to be considered. They are El Arenal, Macarena and Triana.
Santa Cruz
The Barrio de Santa Cruz is one of the most central areas, inside the old town of Seville. In this area you can enjoy scenic alleys and most of the best restaurants and bars in Seville. This area alsso gathers some of the most relevant attractions of the city, and many of its streets are for pedestrian traffic only. Santa Cruz is also famous for the juderia, one of the most relevant Jewish Quarters among Spanish cities.
La Alameda
La Alameda is one of the best places to stay in Sevilla. This area is famous for its quality nightlife options, and is definitely worth visiting even if you are not considering staying there.
Another advantage of this area is that you will be able to find accommodation at considerably lower places than in the Santa Cruz area.
Budget Accommodation in Seville – €
The Nomad Hostel – a good value for the money hostel in one of the best areas to stay in Seville.
For You Hostel Sevilla – an great hostel to explore the old town of Seville.
Reasonably Priced Accommodation in Seville – €€
Las Casas de los Mercaderes – an excellent accommodation option to stay at a short walk to the Seville Cathedral
Hotel Alcázar – a hotel with a great location close to the Royal Alcazar of Seville.
Luxurious Hotels in Seville – €€€
Hotel Palacio De Villapanés – one of the most luxurious hotels in Seville, with easy access to the city's old town attractions.
Hotel Alfonso XIII – A Luxury Collection Hotel – an excellent hotel with a beautiful interior design in one of the most prestigious areas of Seville.
Cost of Travel in Seville
Like most cities in Southern Spain, Seville is relatively affordable. That is especially the case if you compare it with the capital Madrid or Barcelona, one of the most visited cities in Europe. Costs with accommodation are below the average for Western European cities, and especially low if you are traveling out of high season.
Eating out in Seville is a delightful experience not only for your senses, but also for your pocket. The old town is a great place for tapas, a Spanish tradition that is also inexpensive, especially in Seville.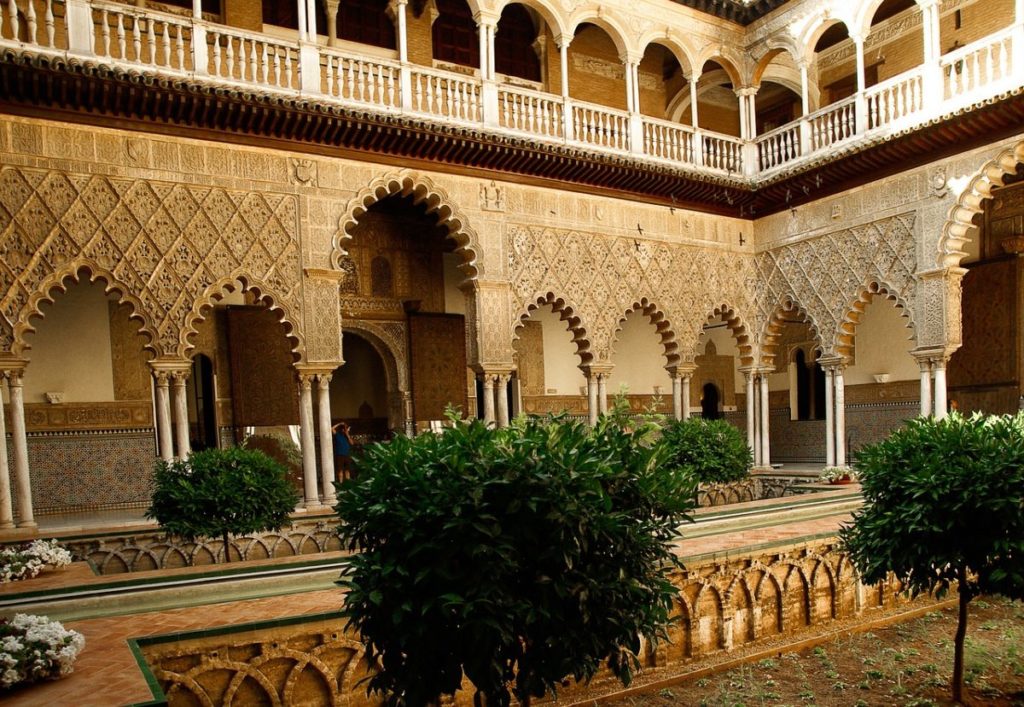 The transport network in the city is also wide and efficient. Seville is one of the few Spanish cities that counts with a metro network. A single ride (billete sencillo) costs from 1.35 euro, and the price will depend on the areas of the city you will be travelling to.
In terms of accommodation, The capital of Andalusia is considerably cheaper than Barcelona or Madrid. Prices vary depending on the season, and winter months are the cheapest.
Best Time to Visit Seville
Seville is a great city to visit and the temperature is rather pleasant during most of the year. Even if you come during winter you will still be able to enjoy Sevilla to the fullest. The average temperature for January is 11 C (52 F), and is considerably higher than most of Europe.
Summer in the other hand, have some weeks in which Seville experience extremely high temperatures. If you want to skip the heat, try to avoid visiting Seville in the months of July and August.
Other Resources for Traveling in Spain
If you are traveling in Spain you may probably find some of our other guides to the country useful. Check the best places to stay in Madrid or where to stay in Valencia. You can also check how to get from Madrid to Valencia and the cost of living in Madrid.
Are you coming to Spain or currently in the country? Leave your thoughts and questions in the comment box below.