Where to Stay in Shizuoka? Check our guide to this Japanese city, featuring a cost of travel analysis of one of the most beautiful Japanese cities.
If you are doing a tour in Japan, this city might be a good option if you want to enjoy a more relaxed atmosphere. In this post we will learn more about the city and the best areas to stay in Shizuoka.
Tourism in Shizuoka: Overview
Shizuoka City is one of the many cities in Japan that is often ignored or skipped by international travelers due to the lack of information about the city. Known to locals as the City of Paradise, this city is a nature and history lovers' paradise. It is the home to some of Japan's historical sites and its scenery reflects its uniqueness.
Two airports connect the city to the world: Nagoya's Chubu Centrair International Airport and the Mt. Fuji Shizuoka Airport. The Mt. Fuji Shizuoka Airport is located in both Makinohara and Shimada, Shizuoka Prefecture and is designed to reduce the number of passengers flying to Tokyo's Narita and Haneda Airports. However, the flights to Shizuoka Airport are rather limited, with just a few international flights. It also offers domestic flights with All Nippon Airways and Fuji Dream Airlines.
If you are flying to Japan you can find the cheapest flights on Jetradar.
The majority of tourists visiting the citywould often land in Chubu Airport, which is 2 hours away from Shizuoka. The main reason for that is Chubu's international and domestic flights availability.
Every year, Shizuoka city hosts three major festivals: Shizuoka Matsuri, Abekawa Hanbi and the Daidogei World Cup. Each one of these festivals would surely cater to every visitor and show what Shizuoka is all about. If you are unable to visit during these festivals, the city has several events lined up for visitors to tryout.
Where to Stay in Shizuoka?
Shizuoka City has three major wards: Aoi-ku, Suruga-ku and Shimizu-ku. Each one of these wards have its own personality and if you are looking for accommodations, you would surely find one that fits your budget and your preferences. Travelling around these three wards is made easy by the JR Central and the Shizuoka Railway. Cruises are also available in Shimizu-ku's ports.
Here is a short summary of all three major wards in the city that you should know to help you choose where you wish to stay:
Aoi-ku
Aoi Ward is the largest ward in the city, covering the entire northern part of the city. It is also where the city center is located and the headquarters of some of the region's top companies.
One of the best places to visit in Aoi-ku is the Shizuoka Sengen Shrine, which hosts the largest Shinto shrines in the country and was patronized by the Tokugawa clan during their prime. Visitors who are staying in the War can also check out Sunpu Park and the remains of Sunpu Castle. Sunpu Park is a famous hanami spot during cherry blossom season.
Suruga-ku
Suruga-ku, located in the southern part of the city, is the home to three historical landmarks. First is Toro, an archaeological site where the remains of a Yayoi-era wet-rice Paddy fields were first discovered. The second is the Shinto shrine Kunozan Tosho-gu, the oldest Tosho-gu shrine in Japan and the original resting place of Japanese shogun Tokugawa Ieyasu. Finally, the ward is also home to the Mariko-juku, one of the oldest station routes in the Edo period.
Shimizu-ku
If you wish to stay close to the coast, Shimizu-ku in the easternmost section of Shizuoka City should be in your consideration. Shimizu-ku is also famous for having a clear view of Mt. Fuji as seen in the famous tourist spot, Miho no Matsubara. Despite the fact the ward is also modernized because of its industrial industry, the harbor is well-preserved. Fans of the famous Japanese manga 'Chibi Maruko-chan' would also find this area familiar as the series revolves around Shimizu-ku.
Aside from the Miho no Matsubara, tourists staying in Shimizu-ku can also check out the Nihondara. This plateau gives you a clear view of Shimizu-ku, Mt. Fuji, the Southern Alps, Suruga Bay and the Izu Peninsula.
Reasonably Priced Accommodation in Shizuoka
Garden Hotel Shizuoka – a cozy hotel in a central location in Shizuoka.
Hotel Associa Shizuoka – one of the best hotels in Shizuoka, right next to the Shizuoka Station.
Shizutetsu Hotel Prezio Shizuoka Ekinan – another great option just a short distance to the Shizuoka Station.
Luxurious Hotels in Shizuoka
Hotel Hagoromo – a great option if you want to stay close to the sea, in the Shimizu-ku area of Shizuoka.
Cost of Travel in Shizuoka
Similar to other cities in Japan, the cost of travel in Shizuoka City can be quite pricy, especially if you are going to travel to nearby destinations. On average, travelers would be spending around ¥15,000 for a day spent in the city.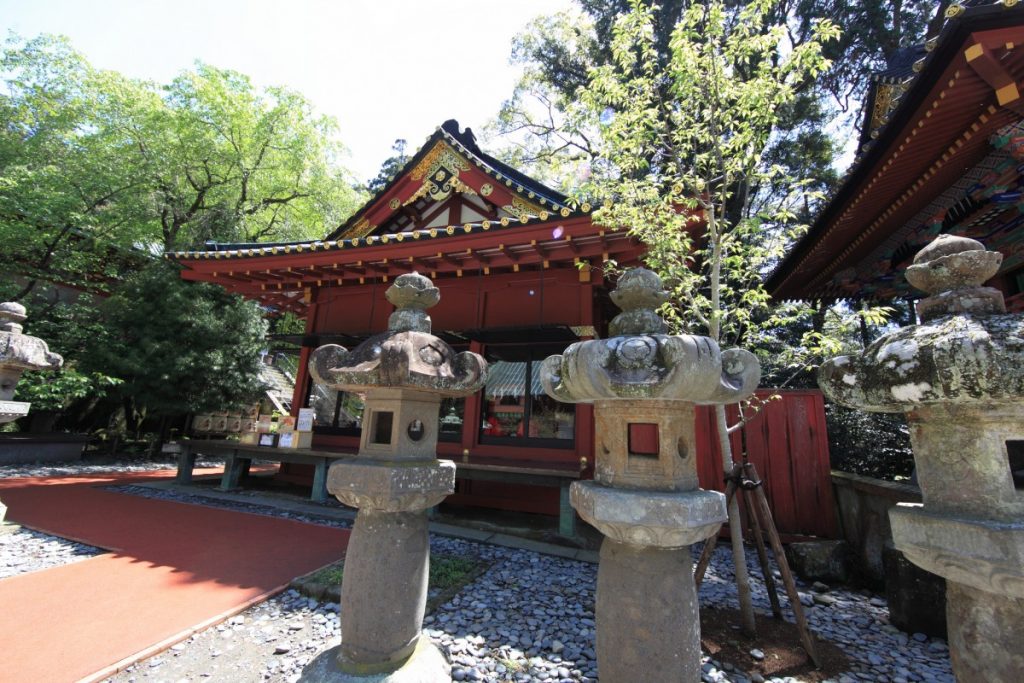 If travelling to other areas, getting discount tickets, especially the JR Rail Pass for the JR Tokaido Shinkansen line, can help lessen the transportation costs. Other discount tickets for transportation and attractions in the city are also available for foreign guests during their stay.
If you want to book attractions and tours in Shizuoka, as well as the Japan Rail Pass, you can do it on Klook.com
.
When to Visit this Part of Japan
This region has a humid subtropical climate, which makes its summers hot with rare snowfalls in winter. It is also one of the sunniest cities in Japan.
If you wish to enjoy the weather, visiting during July to October is ideal as the sea is warm for swimming. You can also visit the city during winter, from December to January, with a higher amount of sunshine than the Japanese average.
Conclusion
When you travel, it is important that you try out new places to visit and not just focus on the popular sites. In Japan, why don't you skip Tokyo, Osaka and Kyoto and head to other cities. Shizuoka City has a lot to offer its guests willing to try out new things. Who knows, it may become one of your favorite cities to visit when you are in Japan.
Other Resources for Traveling in Japan
If you are traveling to Japan you may want to check some of our other guides. Read more about the best places to stay in Nagoya, as well as our where to stay in Tokyo guide.