This article gives you an insight into where to stay in Stockholm, the capital of Sweden, including some tips on cost, seasons and sights
Do you want to explore Stockholm or maybe whole Sweden? This guide is a great first step to decide on where to start and which are the best places to stay in Stockholm, the biggest capital of Scandinavia.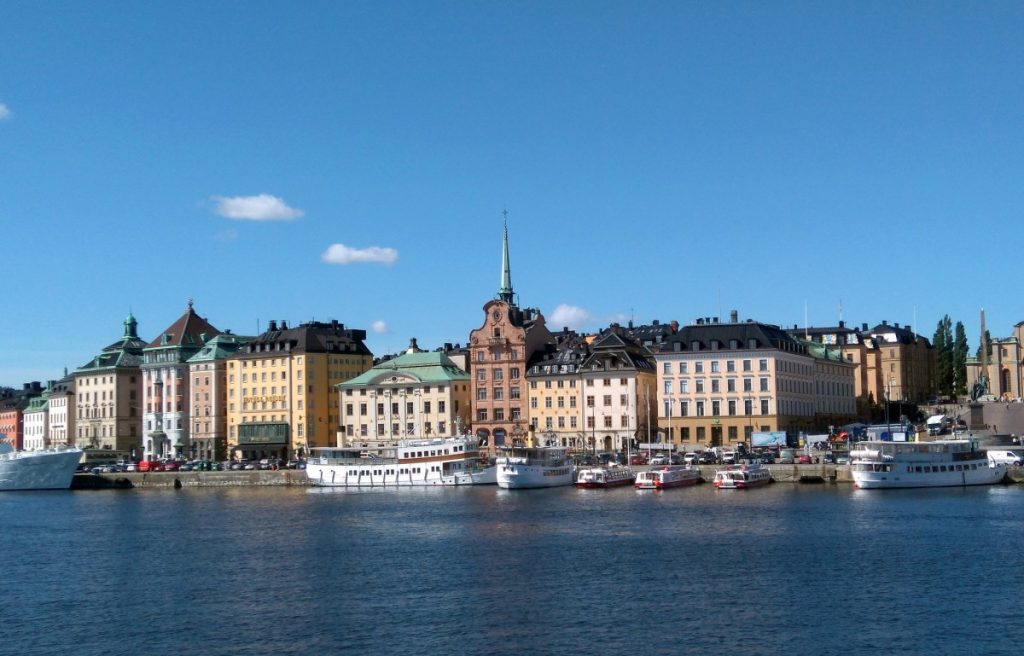 Tourism in Stockholm: Overview
Stockholm is the biggest capital in Scandinavia, but still a modest size city with its 1 million inhabitants and 6,5 thousand km2 area. It lays on the shore of the Baltic Sea at the south-eastern part of Sweden.
Stockholm is very well connected with the whole world, three different international airports (Arlanda, Skavsta and Västerås) and one Scandinavian domestic airport (Bromma) are easily available from the city. Trains and coaches are going from the airports to Stockholm Central Station. If you are staying for long hours in one of Stockholm's airports, I recommend getting a Lounge Pass here.
If you are flying to Stockholm you can find the cheapest flights on Jetradar.
On top of all of that you can take a ferry or a cruise from any of the major cities around the Baltic Sea to reach Stockholm. You can buy ferries from and to Stockholm on Direct Ferries.
Stockholm welcomes several millions of tourist every year as so many people are curious of the city which is not only one of the greenest and cleanest city of Europe but offers various programs and sights to all kind of tourists.
Best Places to Stay in Stockholm, Sweden
Stockholm is located on 14 islands and on the mainland so you can chose to stay on one of the bigger island or on the continent, they are close to each other so it is easy to reach from one part to another. You can find great accommodation all over city but the most famous districts are Gamla Stan and Östermalm.
Gamla Stan
The old town is the historical city center which was originally built in the 13th century. It went through different changes during the ages and reached its today form in the 17th and 18th centuries. With its narrow streets and centuries old businesses it really has a medieval atmosphere.
Here you can visit historical buildings like the Royal palace, the Stockholm Cathedral and the House of Nobility as well as the traditional restaurants. For example The Golden Peace (Den Gyldene Freden) is the oldest restaurant in the world with an unaltered interior according to the Guiness book of Records.
If you are looking for something exciting and vibrant the Södermalml area is in walking distance where you can find all the pubs, bars and entertainment.
Östermalm
A slightly younger area is Östermalm which was founded in 1880 and has been rapidly growing since then and today it is the one of- if not the – most elegant districts of Stockholm.
You can discover the Östermalm market place with its variable food and grocery offers, or walk to the Vasa Museum which is actually a 17th century battleship. The Skansen is also reachable by foot with its unique zoo and picture of Sweden's architecture.
If you like the nature and boats you can take a few hour or a one-day boat trip from the harbours to the Stockholm Archipelago which has nearly 30.000 islands. So many islands mean so many different types of landscape to see.
Budget Accommodation in Stockholm
Castle House Inn – an excellent Inn in the Gamla Stan, one of the best areas to stay in Stockholm
Reasonably Priced Accommodation in Stockholm
Hotel Sven Vintappare – a great hotel in the Gamla Stan, one of the best places to stay in Stockholm.
Collector's Lord Nelson Hotel – an excellent reasonably priced hotel in Gamla Stan, the old town of Stockholm.
Luxurious Hotels in Stockholm
Hotel Diplomat Stockholm – a splendid hotel in the Östermalm area, one of the best areas to stay in Stockholm.
Grand Hôtel Stockholm – a luxurious hotel in a very central location in Stockholm.
Cost of Travel in Stockholm
The capital of Sweden is not a cheap city but totally worth its price. Depending on your choice of accommodation the prices can vary between a few hundred kronor till up to the sky.
A usual lunch menu which most of restaurants offer during lunch time cost between 100 and 200 SEK. Ala carte choices and dinner courses are more expensive.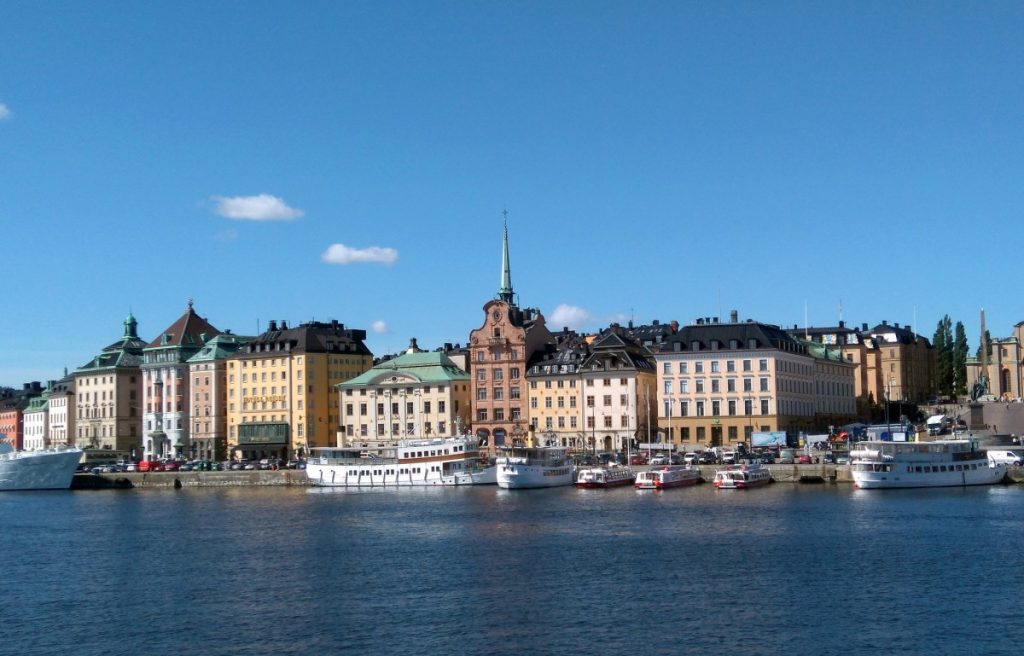 Public transport is also pricey but reliable, well organized and clean. A day ticket costs 125 SEK a 7 day pass is 325 SEK. It is possible to cycle or walk around the city as there are no huge distances and cycle routes and walking paths are everywhere.
Renting a car can be a good option, especially if you want to explore Stockholm's surroundings and other cities of Sweden. You can compare prices and rent a car on RentalCars.com.
You can purchase a Stockholm city card which contains the public transport and free entrance of some of the sights. Some of the museums are free anyway, but others require 100 kronors or more for entrance.
Best Months to Visit Sweden
The Swedish capital is perhaps the most famous of its white nights during the summer especially in June when there is sunlight all day. You can visit the Midsummer celebrations around the 20th of June when there are bonfires, dancing and singing all day and night as there is no difference between the two.
Ofcourse this goes in pair with the dark months of winter but the frozen canals,the snowy landscape, the beautiful Christmas lightning and the norden light can compensate for the cold and dark weather.
The temperature is around 20-25 degrees Celsius in the summer and it could be -15 or below in wintertime. During autumn and spring there are different cultural activities around the city and a lots of raining.
Other Resources to Travel Northern Europe
If you are traveling around Northern Europe, you may want to check some of our other guides. Check where to stay in Oslo, and the best places to stay in Tallinn here. You can also check our guide on the cost of living in Stockholm.