Where to Stay in Taichung? Let's check the best areas to stay in Taichung, one of the biggest cities in the island with great attractions and prices
Are you traveling to Taiwan? Check the best places to stay in Taichung, one of the best cities in the country, with great food and more affordable prices.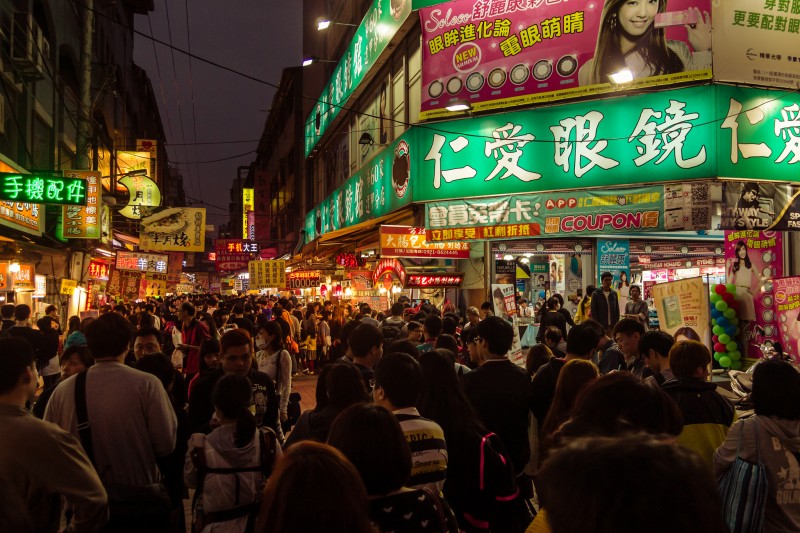 Fengjia Night Market, Taichung. Photo by Alexander Synaptic.
Travel to Taichung: Overview
Taichung (台中) is the third biggest city in Taiwan, and a great place to visit if you are in the island. Its name means Central Taiwan, as the character 中 means "middle" or "central.
The city gathers the spirit of Taiwan in all of its nuances. Taichung has a lot of small businesses, ran by locals, which often includes some of the most delicious restaurants you will ever visit. The region is also home to many of the Taiwanese industrial parks, which fueled the impressive economic growth in the island in the past decades.
Taichung is the perfect stop if you are traveling around Taiwan, which usually involves a North to South route or vice versa. You can easily reach Taichung from both Taipei (to the North) or Kaohsiung and Tainan (to the South) using the Taiwan High Speed Rail.
You can buy tickets for attractions, get 4G internet, transfers and train tickets in Taiwan on Klook.com
.
Taichung is also a great place to stop if you are planning to visit the Sun Moon Lake (日月潭), one of the biggest attractions in Taiwan.
Best Places to Stay in Taichung
Considering that this is the third biggest city in Taiwan, one can expect its rather spread out. Therefore, the best area to stay in in the city will depend on how long you will stay in Taichung.
Fengjia Night Market
The Fengjia Night Market (逢甲夜市) is one of the busiest night markets in Taiwan, and certainly deserves a visit. Located in the Xitun district, it is one best places to stay in the city, especially if you like (obviously) night markets.
Click here to check accommodation options close to the Fengjia Night Market on Booking.com
This area is probably the best to stay in Taichung if you are going to visit the city for more than one day. It is rather far from the city's two train stations, and ideally you will need a taxi to get there. The area is also close to the Feng Chia University, an excellent choice for foreigners studying Chinese.
Railway Station
There is a big chance that if you visit this city, you will get there by train. It is important to understand that Taichung has two different train stations, one for the Taiwan High Speed Rail and one for regular trains.
The Taichung Main Railway Station (not the HSR one) is located in Central Taichung, at an easily accessible location. There are many hotels around this area, from budget to more high-end options. The only disadvantage of this area is that it lacks nightlife entertainment, specially if compared to the Fengjia Night Market area.
If you are using the High Speed Rail, the THSR station is located in the Wuri district. There are very few accommodation options in its area, and your best option is to take a taxi to the Fengjia Night Market, or to Central Taichung.
Budget Accommodation in Taichung – $
Ease Single Inn – an excellent choice offering dorm beds and affordable private rooms in Central Taichung.
Kiwi Express Hotel – Cheng Gung Branch – an affordable hotel in Central Taichung.
Reasonably Priced Accommodation in Taichung – $$
La Vida Hotel – located just a short walk from the Fengjia night market, this hotel offers a great value for the money in the Xitun district.
Fushin Hotel Taichung – an excellent hotel in Central Taichung, within waling distance to the Taichung Main Station.
Luxurious Hotels in Taichung – $$$
The Splendor Hotel Taichung – luxurious hotel in Taichung featuring great entertainment options.
THE LIN Hotel – a great hotel in the Xitun district located a short drive away from the Fengjia Night Market.
Cost of Travel
Taichung is a pretty affordable city, especially if you compare prices with Taipei. While food and transport prices are just slightly cheaper in the city than in Taipei, accommodation in the city is certainly more affordable.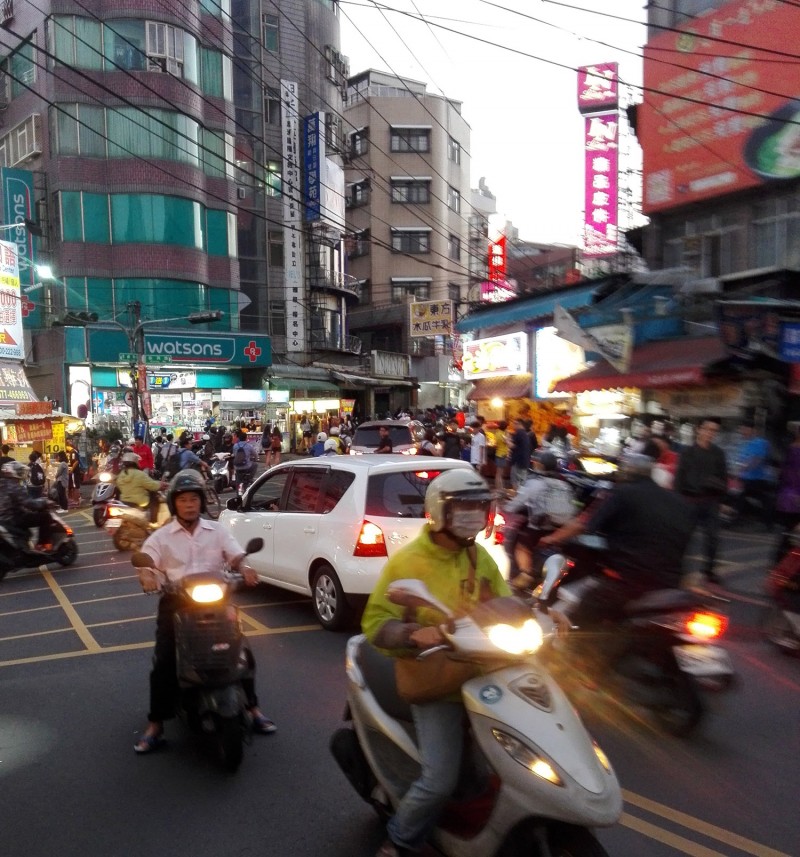 The only disadvantage of the city when we compare it to Taipei is the cost of getting to the city. There are much less directly flights to this city than to Taipei, especially considering the Taoyuan International Airport (serving Taipei). In most cases, you will need an extra train ride to get to the city once you land in Taipei.
Food, just like everywhere in Taiwan, is available at virtually all times. It is usually delicious, healthy and quite cheap. You can get an amazing beef noodle soup in different parts of Taichung for something around TWD 150, which is roughly 5 US dollars. You can also get cheaper eats, especially if you don't plan to eat in refined places.
Best Months to Visit Taiwan
Taichung has a very favorable climate year round, which is good news for most travelers. Winters are pretty mild, and the temperature is almost always good for outdoor activities.
Even if the city is pretty welcoming during most of the year, one should consider the Typhoon season in Taiwan. The typhoon season is usually from June to October. Typhoons do not have all the time during these months, and vary greatly in intensity. However, it is important to consider the weather before coming to Taiwan.
The other important event in Taiwan that should be avoided is the Chinese New Year (Spring Festival) This one usually takes place in February, and transports and accommodations are normally very crowded during the Spring Festival. Ideally you should avoid this time when visiting the city and Taiwan as a whole.
Other Resources for Traveling in Taiwan
If you are visiting Taiwan you might want to some of our other guides to the country. Check out the best areas to stay in Taipei and where to stay in Tainan. You can also check our post on the cost of living in Taipei and the Taipei travel budget per day.
Already in Taiwan or have recently visited it? Leave your thoughts and questions on the comment box below.